You've mastered the many ways to cook eggs, and even tried your hand at breadmaking. What's next? Making your own pasta, of course!
Why You Must Try Homemade Pasta
If you've never tried homemade pasta, you're in for a treat. It simply tastes fresher, with a tender and satisfying texture you can't replicate with store-bought. Homemade pasta absorbs sauce better, so each bite is infused with even more flavor. You also get to control the shape and size of your noodles and customize your mix-ins, for a dish that's totally tailored to your taste. 
What's more, making noodles is likely much less intimidating than you might think. Here's easy tips on how to make homemade pasta — plus, some delicious recipes that'll help your pasta shine.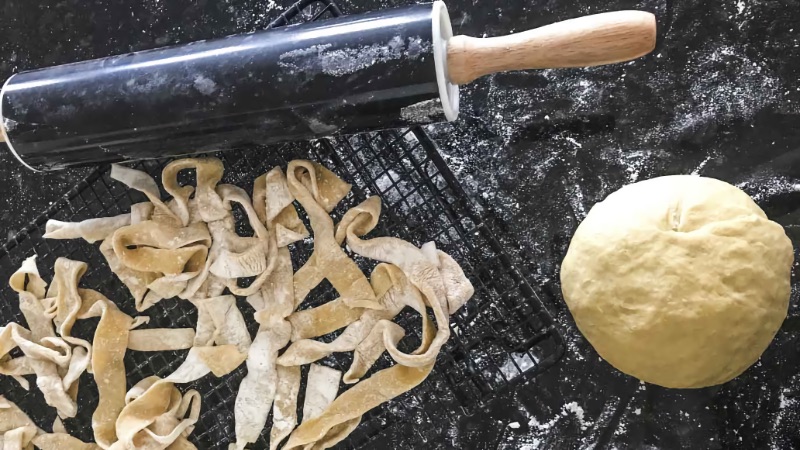 How To Make Pasta
If you're new to pasta making, keep it simple to start. This easy homemade pasta recipe calls for just 4 ingredients: flour, eggs, olive oil and salt. 
Start by placing the flour in a large mixing bowl, creating a well in the center.
Mix the remaining ingredients together in a separate bowl, then pour into the well you created in the flour. Starting in the center, begin to incorporate the flour into the egg mixture until the dough comes together and forms a shaggy mass. Adjust the texture as needed; add a teaspoon of water at a time to fix too-dry, tough dough, or add more flour to fix overly wet dough. 
Remove the dough from bowl and knead until smooth, 5-10 minutes. Place in a clean bowl, cover with saran wrap, and allow it to sit at room temperature for 30 to 40 minutes. 
Divide dough into 4 quarters, rolling and shaping each into an oval disk. Cover 3 of the disks with saran wrap, and sprinkle the remaining disk with flour for rolling. 
Lightly sprinkle your work surface with flour. Use a rolling pin (or a wine bottle!) to roll out the dough. Lift and turn the dough, adding flour as needed, and continue to roll as thin as possible. You should be able to see your hand through the dough when you're done. 
Create long noodles by rolling your dough into a rectangle shape, and sprinkling with flour to prevent sticking. Starting with the short side of the rectangle, roll the dough into a log, then cut to the desired width. Unroll the noodles, dusting with flour to prevent sticking. Repeat with remaining disks. 
Hang noodles or place on a baking wrack to dry for 10 to 15 minutes.
To cook, bring a large pot of water to a boil. Add 1 teaspoon of salt and add the noodles, stirring to prevent sticking. Cook until just tender, 3 to 4 minutes, then drain well and serve with your favorite sauce. 
Customizing Your Homemade Pasta Noodles
Making your own pasta is all about expressing your creativity. So feel free to mix it up!
Try varying the width of your noodles to switch up the texture. You might opt for delicate angel hair noodles one night, and heartier pappardelle-type noodles the next. Alternatively, use sheets of pasta and a ravioli press to create your own stuffed pastas.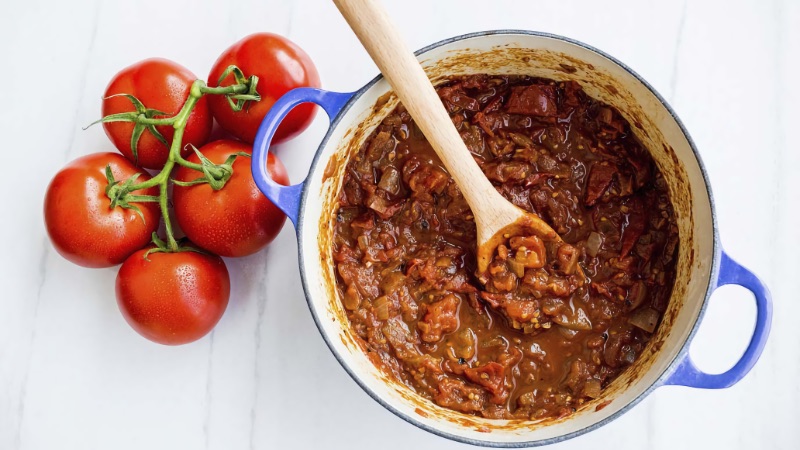 How To Flavor Homemade Pasta
Freshly-made noodles are delicious on their own, but you can amp up the flavor with a number of seasonings. Add a spoonful of Italian Seasoning to the dough for classic flavor, or turn up the heat by adding Red Pepper Flakes. 
If you're a garlic fan (and who isn't?) use Garlic Powder to make your noodles more savory. Or add a little Sundried Tomato and Basil seasoning for garden-fresh flavor. Add your favorite citrus zest to add a surprising zing, or try making your noodles with brightly-hued spices and powders — like Ground Turmeric, spinach powder or beet powder — for richly colored noodles. 
Of course, you can mix it up with sauces, too. Keep it classic with Homemade Tomato Sauce, or whip up a creamy and satisfying Pesto Sauce. 
Top Homemade Pasta Recipes To Try
It helps to kick off a pasta-making expedition with some recipe inspiration, and these easy homemade pasta recipes are sure to please. These recipes can be made with store-bought pasta if you don't have the time (or desire!) to make your own noodles, or you can sub in your homemade pasta for an artisan touch.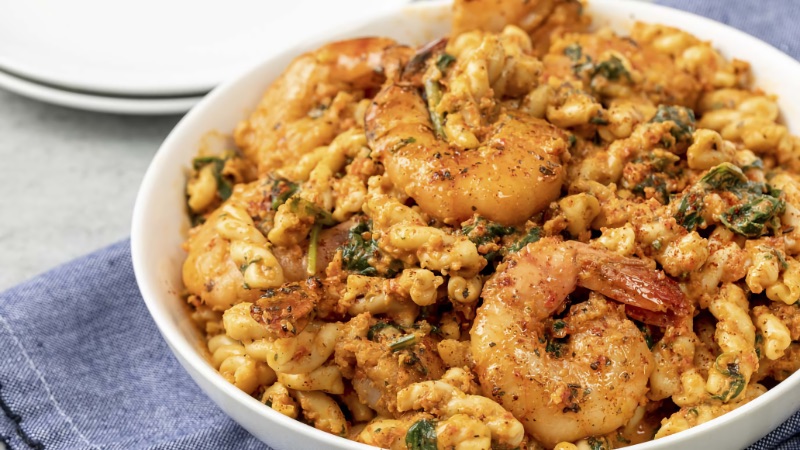 Calling all pesto lovers! This recipe has a little kick, thanks to cayenne.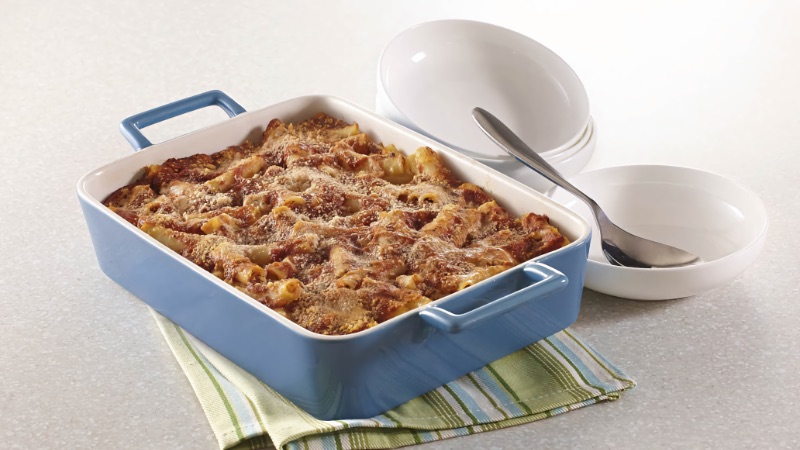 Homemade ziti or rigatoni take this Italian comfort food to the next level.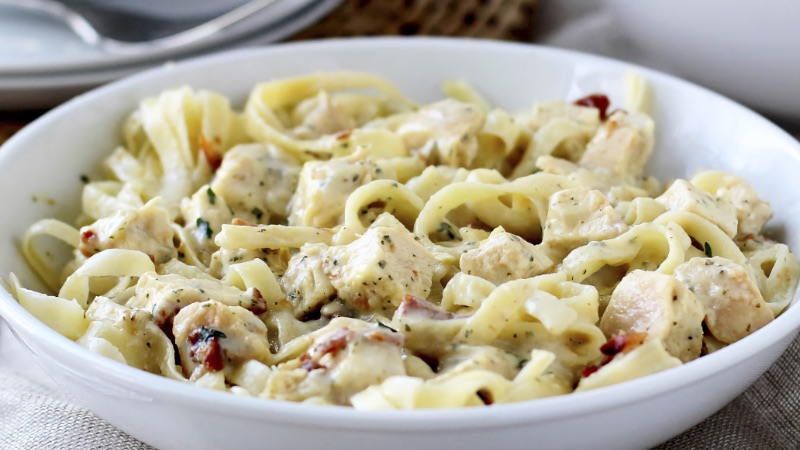 Leftover chicken never tasted so good. This creamy pasta recipe is worthy of Sunday dinner, but with the convenience of a weeknight meal.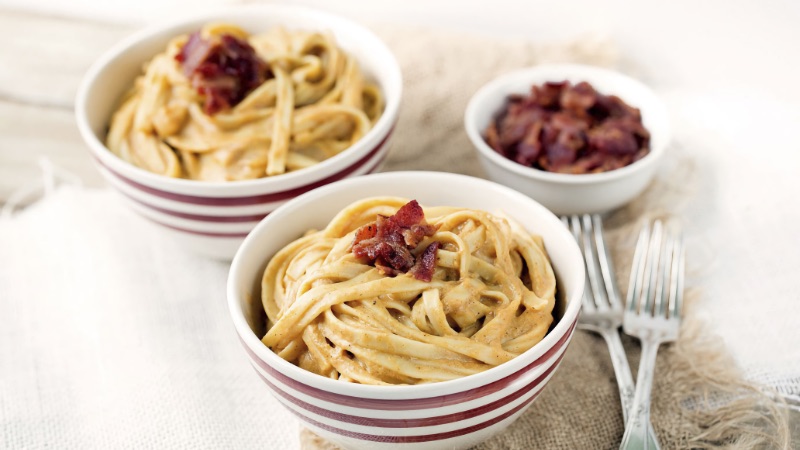 Our favorite fall vegetable adds subtle sweetness (and a pretty orange hue) to classic alfredo sauce. It's the perfect pairing for homemade noodles.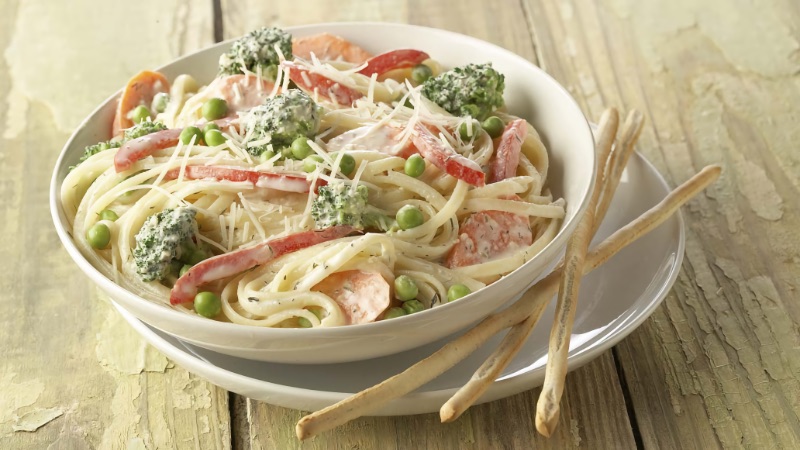 This veggie-packed pasta tastes even better when it's made with tender homemade noodles. Use any veggies in your fridge for a waste-free meal.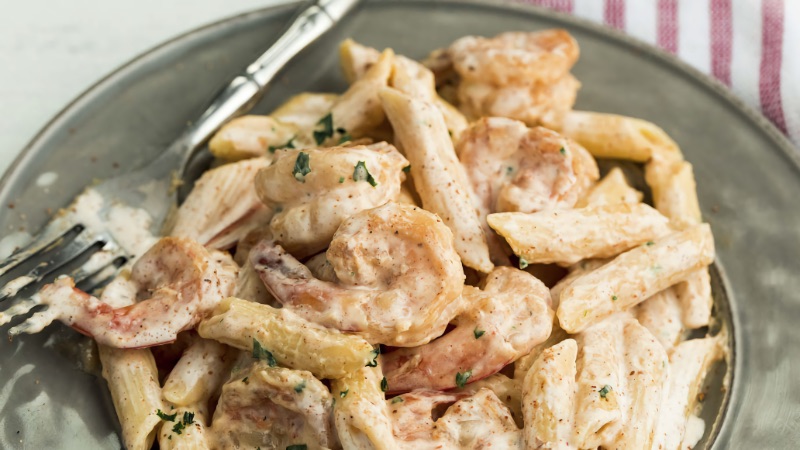 Cajun-inspired flavor adds an unexpected twist to your favorite comfort food. It's creamy, cheesy and satisfying — and made even better with homemade pasta.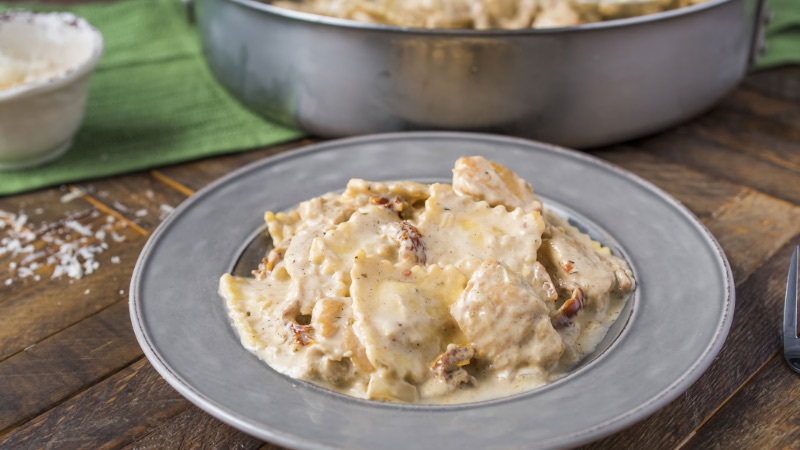 Homemade ravioli is tender and packed with flavor. Show off your creation with a creamy sun-dried tomato sauce.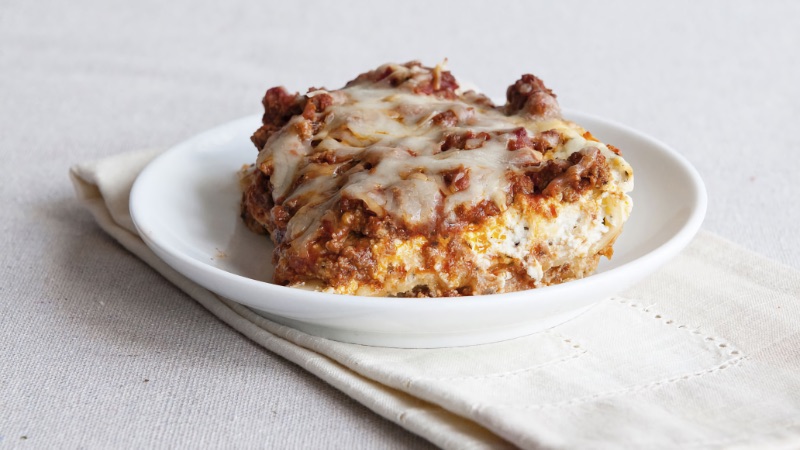 Homemade pasta sheets make for tender-yet-hearty lasagna. This recipe will become an instant family favorite.
More Pasta Recipes To Try
Learn More About Making Pasta 
Save your favorite pasta recipes and organize your ingredients with our online meal planner.  You can also make meal prep simple by creating a Flavor Profile, so you can store your favorite recipes and create grocery lists for easy shopping.