Sure, every restaurant around you might flaunt their Mother's Day brunch special — but if you're hoping to throw a truly unforgettable brunch, the best approach is to make it at home. Not only can you completely customize the menu to your mother's tastes, but it's also the perfect opportunity to bond as a family as you prepare and enjoy the meal.
Brainstorming Mother's Day brunch ideas at home doesn't need to be intimidating either. Simple brunch dishes taste amazing, and many of your favorite brunch recipes can be made in advance and heated before the meal, freeing up time for other food prep. Read on to learn how to create the perfect Mother's Day brunch menu to show Mom just how much you love her.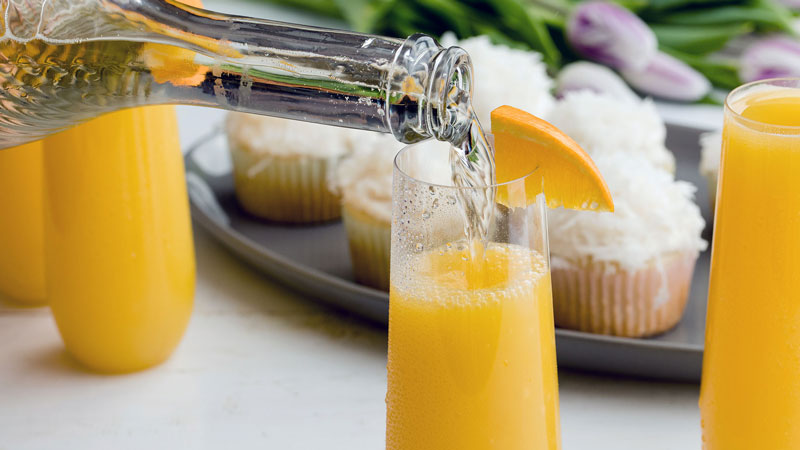 Mother's Day Cocktails and Drinks
Serving cocktails? Choose a light, ice-cold one, like a mimosa, that won't overpower the rest of the meal. Try a creamy orange and vanilla mimosa recipe, or add a tropical twist with this orange coconut version.
No brunch is complete without coffee, and you can make your Mother's Day brunch extra special by whipping up a flavored coffee for your family. It's easy, thanks to the magic of flavor extracts. Just a few drops of vanilla or raspberry extracts can turn your ho-hum brew into smooth vanilla-flavored coffee or fruity raspberry coffee.
Looking for some other Mother's Day drinks? Try this homemade root beer recipe!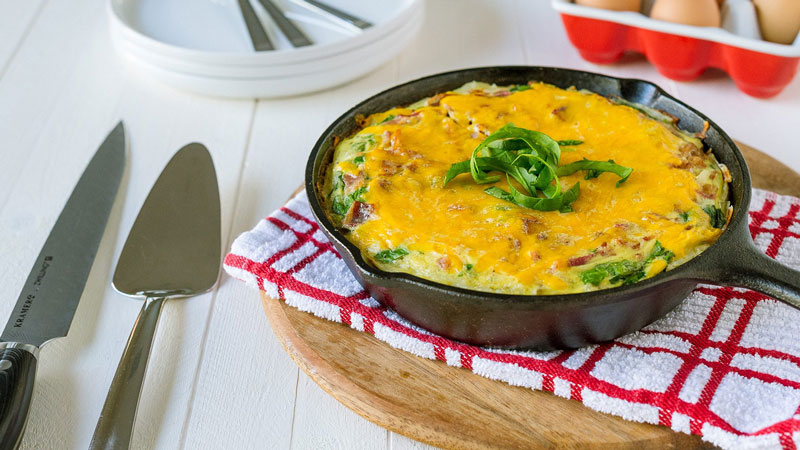 Egg-Cellent Mother's Day Brunch Options
Looking for an easy Mother's Day breakfast food that you can customize to Mom's tastes? Plan to include at least one egg-based dish on your menu. If you're short on time, opt for a savory quiche or a deliciously cheesy frittata with bacon, which can be made ahead of time and heated before serving.
Make a deliciously smoky spinach quiche Lorraine by adding bacon and nutmeg, or go for this luxe frittata recipe made with smoked salmon. Alternatively, try out these mini ham and egg quiches, which use slices of ham as the "crust" in place of pastry. They're perfect if your mom doesn't like pie crust (or if you're just saving your carbs for the pancake course!)
Learn how to make egg quiche with this classic quiche Lorraine recipe!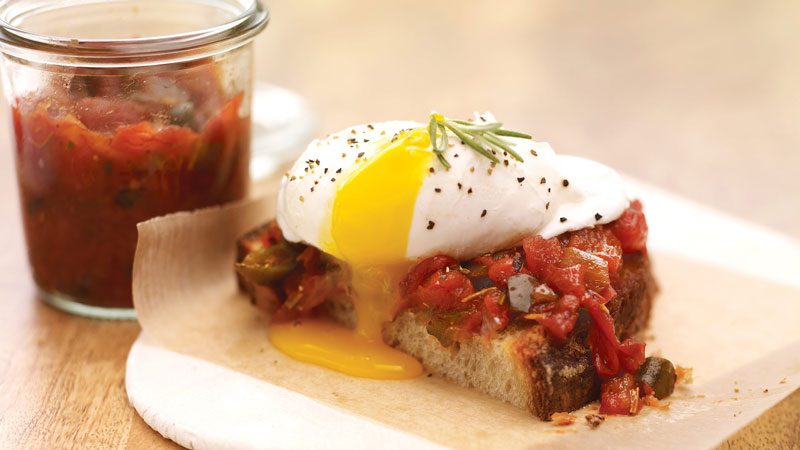 Upgrade Mom's Favorite Avocado Toast Recipe
Avocado toast is a brunch staple for a reason — it's creamy, delicious and completely customizable. If your mom's a fan, consider putting together an avocado toast bar for everyone to make their own. Mix and match sliced and mashed avocado, arugula, roasted red peppers, eggs and seasonings (especially cumin, sea salt, and red pepper flakes), along with sweet ingredients like sliced figs and honey to give your guests almost-limitless combinations. Or if you prefer to follow a recipe, try topping your avocado toast with this rosemary smoked tomato jam recipe with poached egg.
Looking for something a bit sweeter? You can't go wrong with this classic French toast recipe drizzled with maple syrup and fresh fruit.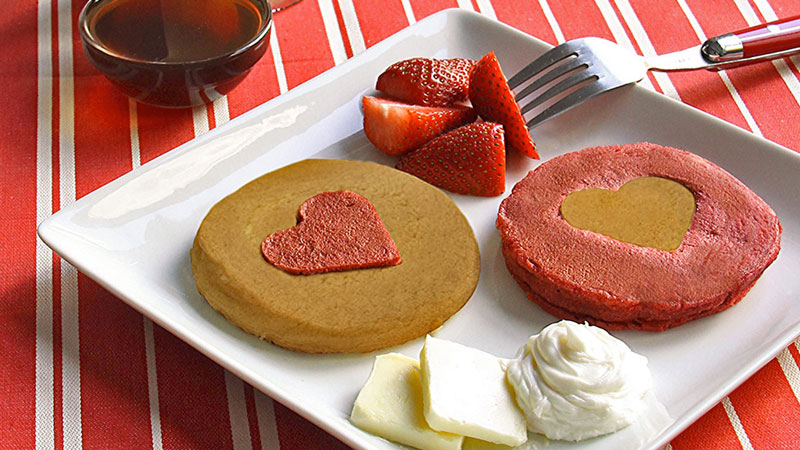 The Perfect Mother's Day Pancakes
Mother's Day brunch is the perfect time to treat your mom — and that means serving up some decadent and absolutely delicious homemade pancakes. Go for apple cinnamon pancakes or maple banana bread pancakes to get plenty of warm, comforting spices. Show Mom how much you appreciate her with this red velvet pancake recipe for a more dessert-like option guaranteed to make her smile. Top them with homemade maple-flavored syrup or with this rich cider caramel sauce recipe.
Tip: Save time by mixing the dry ingredients in advance, then add the wet ingredients and make the pancakes the day of your brunch. And, of course, you can make the syrups and sauces ahead of time.
Learn how to make pancakes from scratch with this easy cinnamon pancake recipe!

Please a Crowd with Mother's Day Brunch Casserole
If you're hosting a sizeable crowd for your Mother's Day brunch, filling out your menu with a casserole or two can make brunch prep a breeze. These overnight breakfast casseroles recipes can be made in advance and then heated the morning of the celebration. A cheesy bacon and egg brunch casserole recipe makes it easy to enjoy staple breakfast flavors (and offers lots of cheesy goodness), while a Southwest brunch casserole adds spicy, savory and smoky flavors to your meal with chili powder, oregano and cumin. While it's not technically a casserole, this easy-to-make cinnamon apple breakfast bake recipe allows you to whip up a big batch of hassle-free food.
Learn how to make brunch casseroles with this savory broccoli and cauliflower casserole recipe here!


Sweet Mother's Day Desserts
After indulging in rich brunch fare, you probably won't need too many side dishes. Serve a fresh fruit salad that does double duty as a side dish and a dessert. This fresh fruit salad recipe with berries, pure vanilla extract and pineapple has a touch of creaminess. You can also opt for a spiced fruit salad with a blend of honey and ground ginger. And if your mom loves to experiment with international flavors, this Bangkok fruit salad (featuring Sriracha!) will hit the spot.
The perfect Mother's Day brunch is the one that shows your mom you love her, and she's sure to appreciate the care that goes into a thoughtful, homemade meal!
Looking for more Mother's Day food ideas? Mix and match these recipes to create the ultimate menu. Or, check out these delicious breakfast and brunch recipes – perfect for Mother's Day.