Daydreaming about "tapas," "paella," and "sangria?" You're not alone. Spain remains a dream destination in Europe, and a big part of that romantic picture is Spanish food.
Some folks are attracted to Madrid's museums, Barcelona's architecture, or the Alhambra's history. But just about everybody loves sampling Spanish recipes inspired by both traditional and modern Spanish food.
Even if you can't travel to Spain right now, you can make great Spanish food recipes at home, from seafood paella to gazpacho to Spanish chicken and rice. Starting with tapas, let's take a magical journey to Spain, powered by your taste buds.
What Are Tapas?
Tapas – share plates or small bites in the Spanish tradition – are popular at Spanish dinners. Ideally, they're enjoyed alongside drinks, shared among friends, and ordered all at once or in steady succession until everyone's full. Tapas constitute a meal in themselves.
Some delicious typical tapas include pulpo a la gallega (grilled octopus), Spanish jamón (ham), and pan con tomate—grilled bread rubbed with garlic, drizzled with olive oil, and topped with crushed tomatoes. (Is it any wonder that Spanish food is world-famous!)
Where Did Tapas Come From?
Historians have different theories about tapas. Since tapas translates in English as "to top" or "to cover," some believe it refers to the meat or bread that Andalusian tavern patrons once used to shield their sherry from flies between sips.
Another possible tapas origin story centers on innkeepers in pre-19th-century Spain. Since only a limited number of people were literate back then, innkeepers would offer small samples of their Spanish food creations instead to tempt potential customers.
Today, it's wonderful to know how to make tapas recipes at home, especially if you're hosting guests who love Spanish food. Check out our video on how to make Spanish-inspired tapas!
Try These Spanish Tapas Recipes Today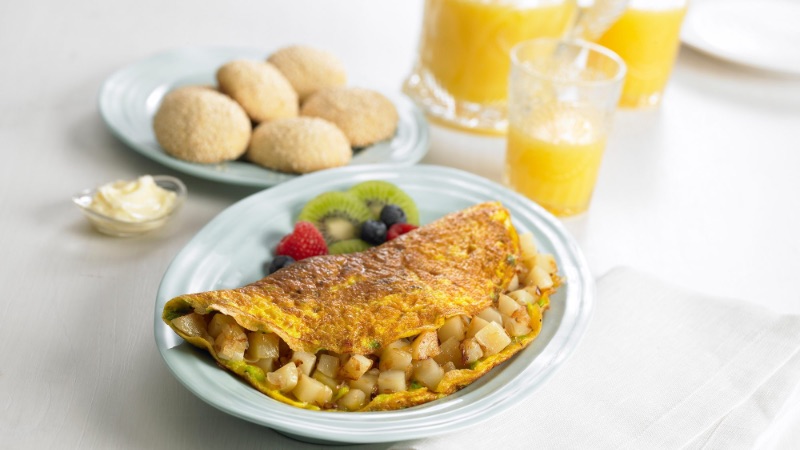 Did you know Spain is one of the world's biggest producers of saffron? Our delicious take on a traditional Spanish egg and potato omelet includes the golden goodness of All Natural Spanish Saffron. You can make it ahead of time, refrigerate it, and cut it into tapas-style bites before serving.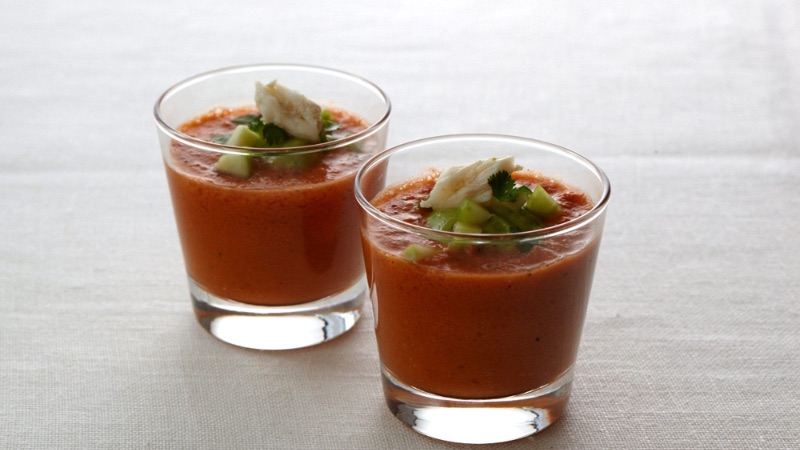 Our Gourmet Sriracha Seasoning adds zesty flair to this cold Spanish soup, which you can serve as single-sip shooters. If you love Spanish food, there's nothing like gazpacho on a hot summer day.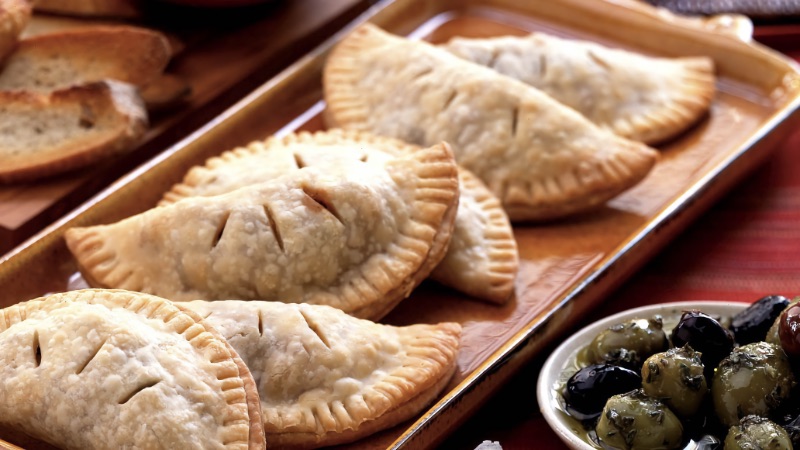 Loaded with well-seasoned ground beef, olives, almonds, and raisins, these ever-popular crescent-shaped pastries make a perfect addition to any tapas spread.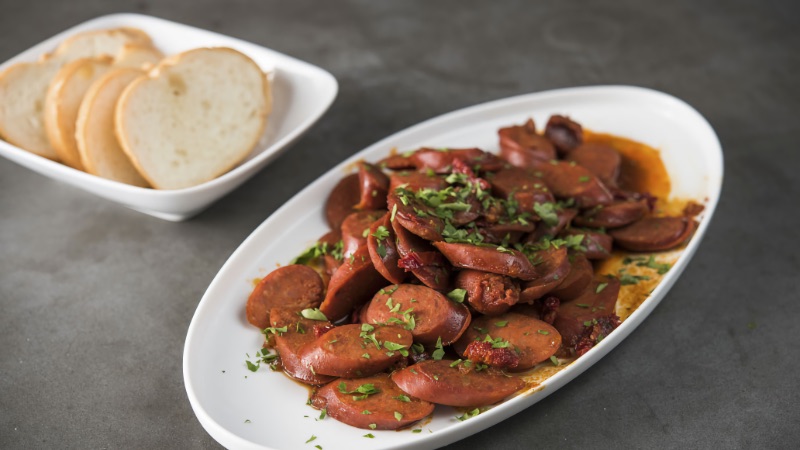 Incorporating Paprika and Garlic Powder, plus chopped onion and parsley, our Spanish chorizo dish pairs beautifully with a refreshing glass of Spiced Sangria.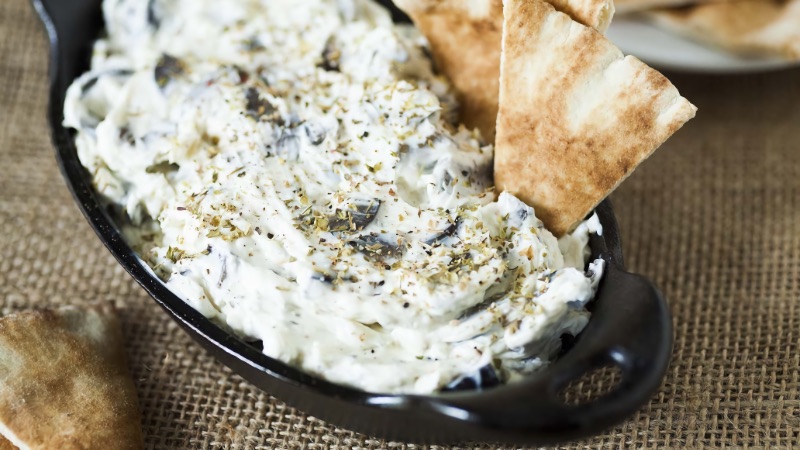 Whether you serve it with pita chips or spread it on crackers, this cream cheese-based olive spread is a taste treat for Spanish food lovers.
Pursue Your Passion for Paella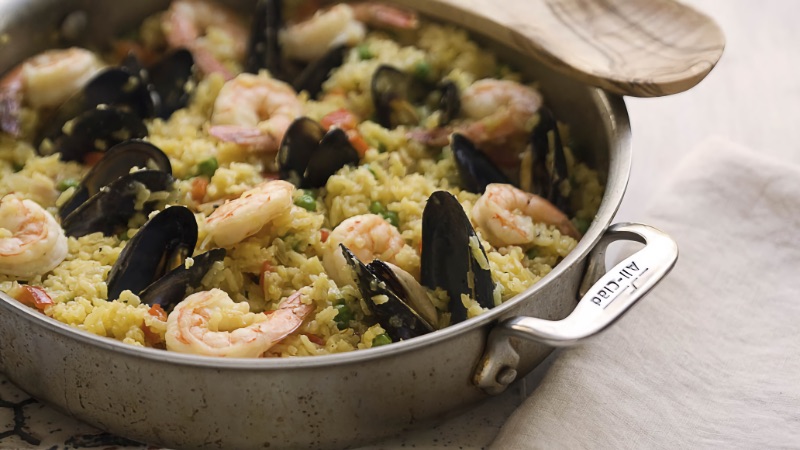 Featuring saffron, rice, and your choice of protein, paella is classic Spanish food from Valencia. This mouthwatering seafood paella, combining shrimp and mussels with red bell pepper and peas, will inspire many toasts with sangria wine.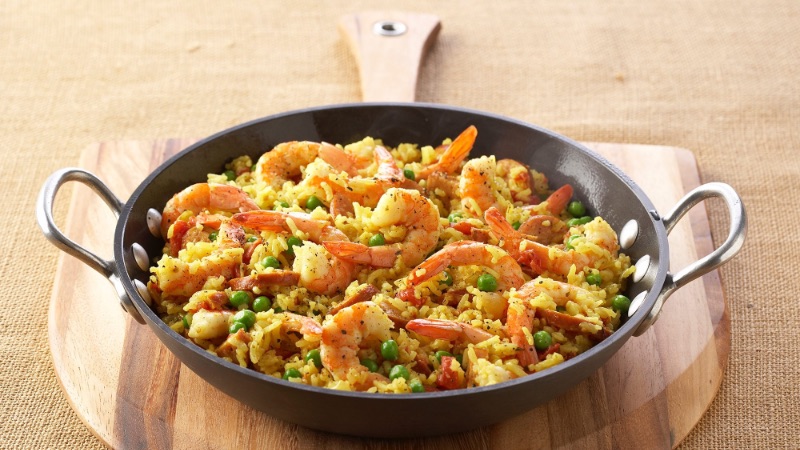 Ground Turmeric and Black Peppercorn Grinder spice up this divine paella, which contains half a pound of sliced smoked sausage.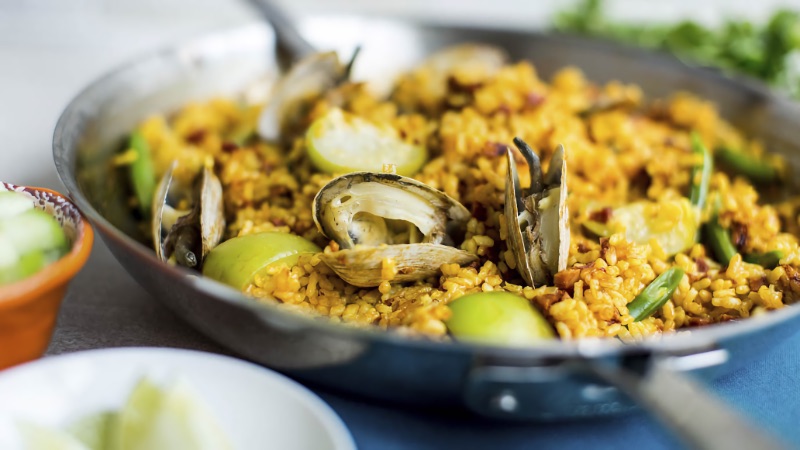 You might call this innovative recipe "Spanish surf and turf" with its delicious combo of clams and chorizo. It also features Original Seafood Stock and a splash of tequila. Olé!
More Spanish Food Ideas You'll Love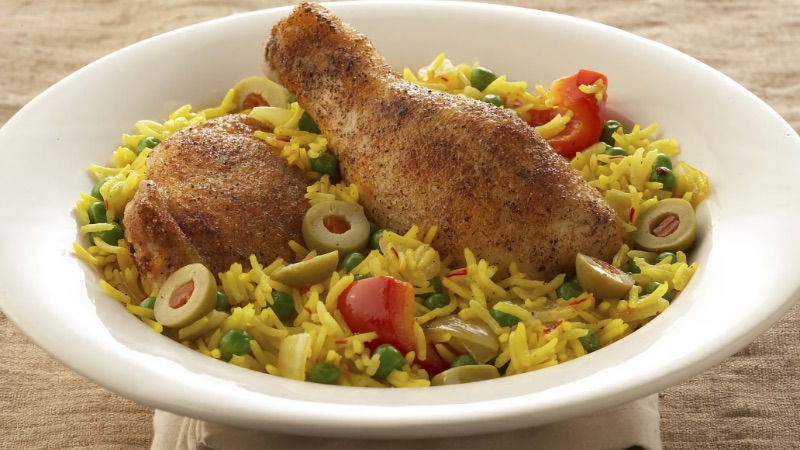 If you need an inviting introduction to Spanish food, this mouthwatering main course – including All Natural Spanish Saffron – is just the ticket.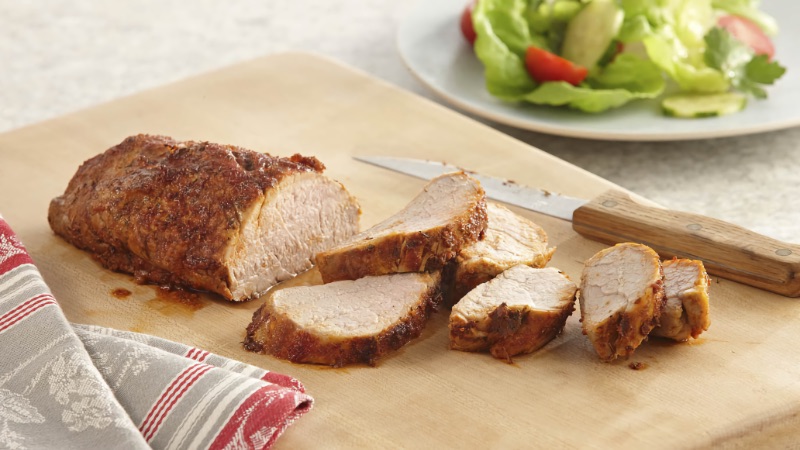 Smoked Paprika, Garlic Powder, and Thyme Leaves are key ingredients in this juicy pork tenderloin recipe. It's a wonderful addition to Spanish dinners.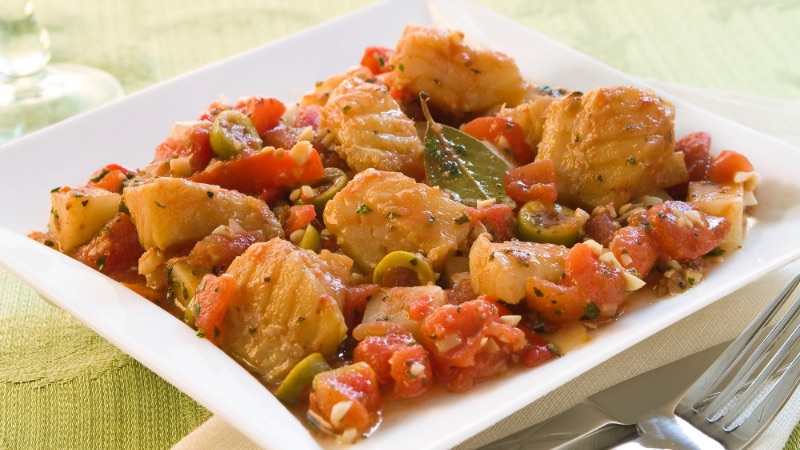 Traditionally, this salt cod stew is served in Spain during Christmas and Lent. Our version of bacalao includes Crushed Red Pepper and Bay Leaves. Featuring tomatoes, potatoes, olives, and almonds, this dish delivers satisfaction in every bite.
More Of Our Favorite Spanish Recipes To Try
Learn More About Making Spanish Foods
Save your favorite Spanish recipes and organize your ingredients with our online meal planner. You can also make meal prep simple by creating a Flavor Profile, so you can store your favorite recipes and create grocery lists for easy shopping.