Aside from the fact that it's fun to say, "adobo" is one of those food terms that can be confusing. You've heard it in reference to a sauce and a spice… a verb and a noun. What exactly is going on here?
It turns out that adobo is a dish that originated in the Philippines and is sort of the unofficial national dish. T-shirts have been created that read, "Got Adobo?" to reflect Filipino pride (no worries, you can buy them on Amazon). BUT, the term is also used in Caribbean and Mexican cooking, in reference to different forms and flavors. So before you throw the term wrong, here's what you need to know to be an adobo expert. Okay, maybe not an expert but this will definitely clear the air: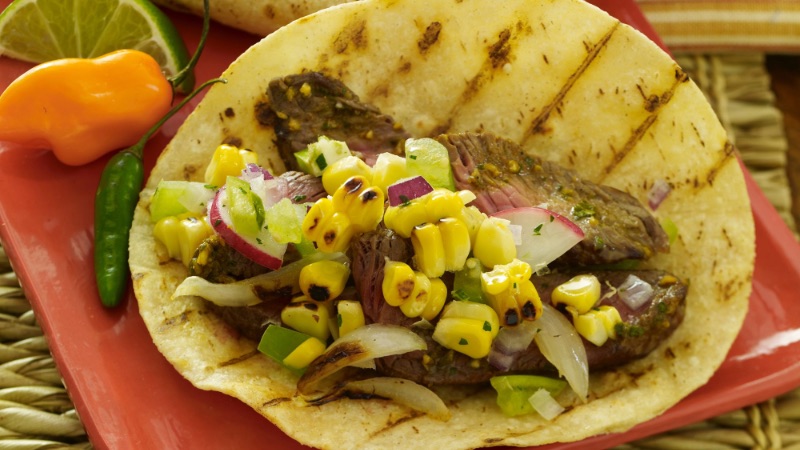 Adobo is a cooking technique, therefore it's also the name of a dish.
As mentioned above, it's a traditional Philippine dish, usually Adobo Chicken or Adobo Pork. Adobo is prepared using pantry basics, like white vinegar, soy sauce, garlic, peppercorns, and bay leaves, to create a marinade. The meat is marinated in this mixture overnight, then simmered in the same marinade on the stove top until the meat is cooked through. A signature of the cooking method is that after the chicken or pork is simmered to perfection in the sauce, it's usually browned in oil before serving. The adobo cooking technique is thought to have originated during pre-refrigeration times, in an attempt to preserve meat by cooking it in vinegar and salt. Though in modern renditions, the salt has been replaced with soy sauce. There are endless variations stemming from this Philippine classic.
Adobo is a sauce.
The term adobo is derived from the Spanish word adobar, meaning marinade. The practice of marinating meat in a flavorful mixture made from vinegar, salt, garlic, paprika, and oregano was common to Spanish cooking. Spanish colonists gave the name "adobo" to the cooking method indigenous to the Philippines, as their marinades were so similar. Today, Spanish adobo typically refers to the sauce, an intensely flavored and red, due to the paprika, containing chipotle chiles that have been stewed in the basic adobo marinade mixture. This adobo is sold by brands like La Costeña in jars or cans at most grocery stores, labeled something along the lines of "Chipotle Peppers in Adobo Sauce."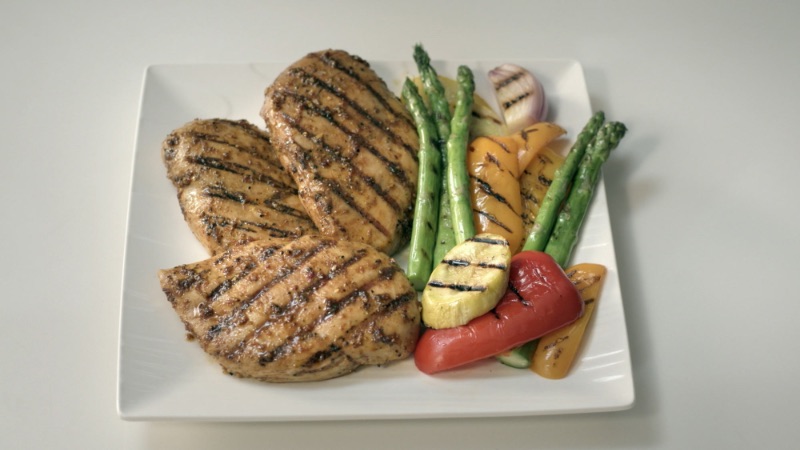 Adobo is a seasoning.
In Caribbean cooking (think Puerto Rican and Dominican), adobo usually refers to a seasoning mix rubbed on meats before cooking. There are wet and dry versions, containing similar ingredients. The most popular version is the dry seasoning mix, made from garlic powder, onion powder, oregano, salt, pepper, and sometimes dried citrus. The idea of adobo flavoring has been adapted and developed commercially. Brands such as McCormick sell an adobo seasoning blend, and Goya carries 8 varieties of the spice mix.
A general takeaway here is that the term adobo designates powerful, vibrant, crave-worthy flavor in all of its iterations. And understanding the distinctions between those iterations makes you a savvier shopper, orderer, and cook. So go forth with confidence; if nothing else, you know what adobo means.
This article was written by Hannah Burkhalter from Food & Wine and was legally licensed through the NewsCred publisher network. Please direct all licensing questions to legal@newscred.com.