Sure, we all know summer is the season for grilling.
We love 'em all!
But if you're feeling just a little bit of grill fatigue, why not give your BBQ a break and try out roasting, instead? Roasting brings out the natural sweetness in summer vegetables, adding complex flavor that's a welcome departure from the (also-delicious) smokiness of grilling.
So grab your fave summer vegetables and get ready to roast. We promise, these delicious recipes are worth turning the oven on for!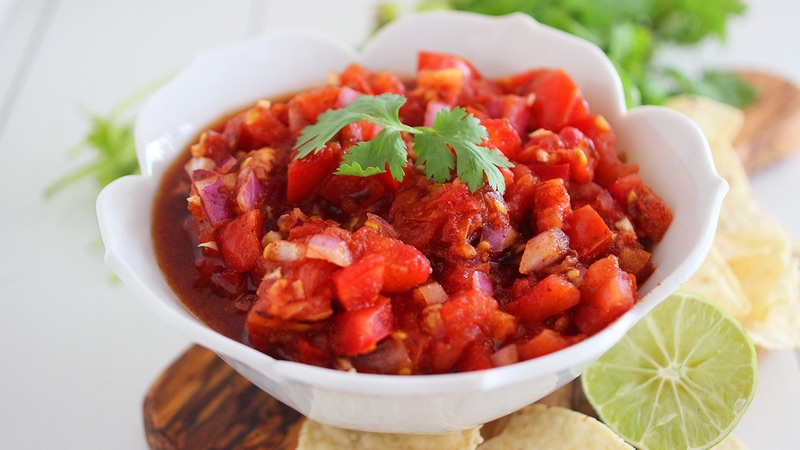 Roast Your Way to Tastier Tomatoes
There's nothing better than fresh summer tomatoes – except, of course, roasted summer tomatoes. Tomatoes naturally pack a punch of natural sugar at the peak of their ripeness, but roasting amps up their sweetness even more for unforgettable flavor.
Roasted Tomato Recipes
Oven roasted tomatoes are so delicious you can enjoy 'em on their own – simply serve them as a side dish, topped with sea salt and a drizzle of olive oil. You can also use roasted tomatoes in tasty summer recipes.
Try out this Mezcal marinated bison with a roasted tomato sofrito for Latin American-inspired flavor, or
serve up veggies and chips with a homemade roasted tomato and chipotle salsa.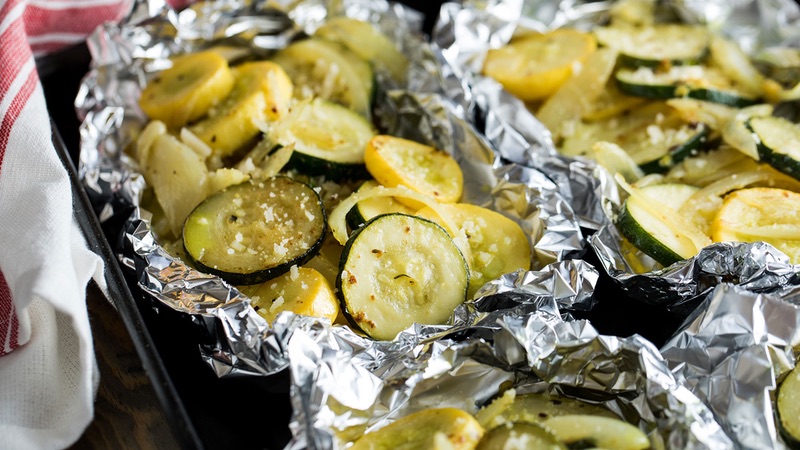 Make Sweetly Delicious Summer Squash
Don't tell the tomatoes, what we move love about summer cooking is the zucchini recipes. And while we'll never turn down a loaf of homemade zucchini bread, we really love roasting our squash.
Roasted Zucchini Recipes
Give it a try yourself with these simple baked zucchini foil packets – onions, Parm, garlic and basil give this simple side the taste of the Mediterranean.
Or treat yourself with roasted stuffed zucchini.
These mac and cheese stuffed veggie boats pack in plenty of delicious roasted zucchini flavor – which somehow tastes even better paired with cheese.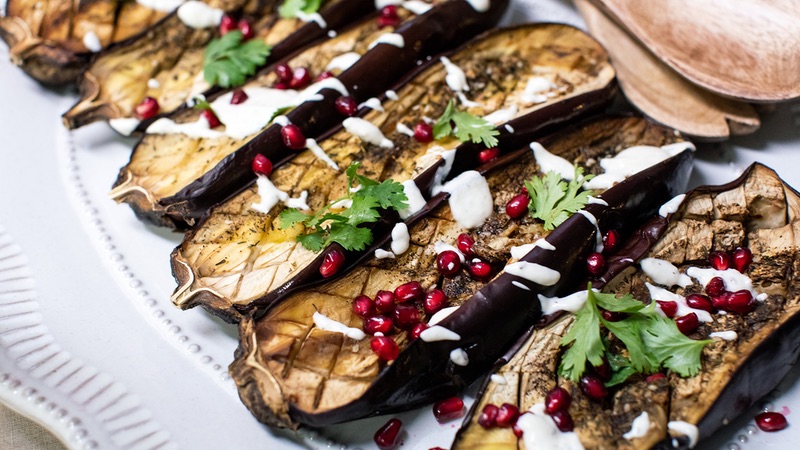 Create Creamy Roasted Eggplant
If you've never tried roasted eggplant before, you're missing out.
Some quality time in the oven transforms eggplant into a tender, silky and luxurious side dish.
Roasted Eggplant Recipes
Make your roast eggplant stand out by topping it with a Middle Eastern-inspired za'atar yogurt sauce, plus some pomegranate arils for a pop of sweetness.
Get your summer BBQ started by serving a roasted eggplant dip, also called baba ganoush, with crudité from your garden (or farmer's market).
Or cozy up with a roasted eggplant soup on a rainy summer day.
This roasted eggplant bisque, seasoned with a harissa honey sauce, is sure to hit the spot.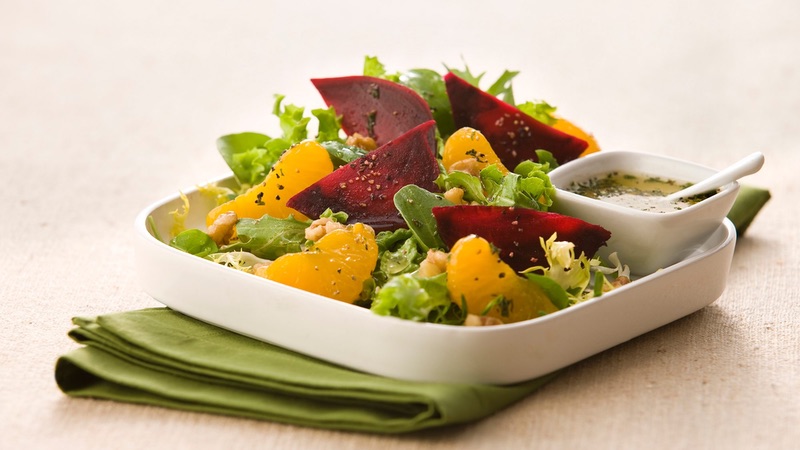 Brighten Your Meals with Roasted Beets
While you can eat some of the summer's earliest beets raw if you want to, most of the beets you'll find all summer taste bitter when they're raw, so you'll definitely want to roast them.
Thankfully, it's easy – just chop the top and bottom off the beets, add a drizzle of olive oil, and roast them, wrapped in foil, until tender.
Roasted beets are the perfect addition to any salad.
Roasted Beets Recipes
• Try this roasted beet and mandarin orange salad for a sweet side dish
• Go for this crunchy roasted beet and fennel salad
• Use roasted beets to make a stunning appetizer, like this vibrant roasted beet and white bean dip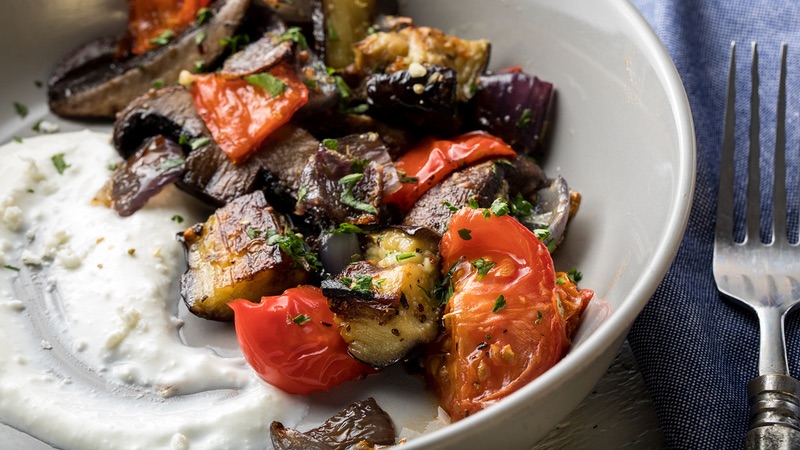 Experiment with Other Roasted Summer Vegetables
The summer staples above aren't your only options for roasting, so let your imagination run wild to create unforgettable summer roasted vegetables.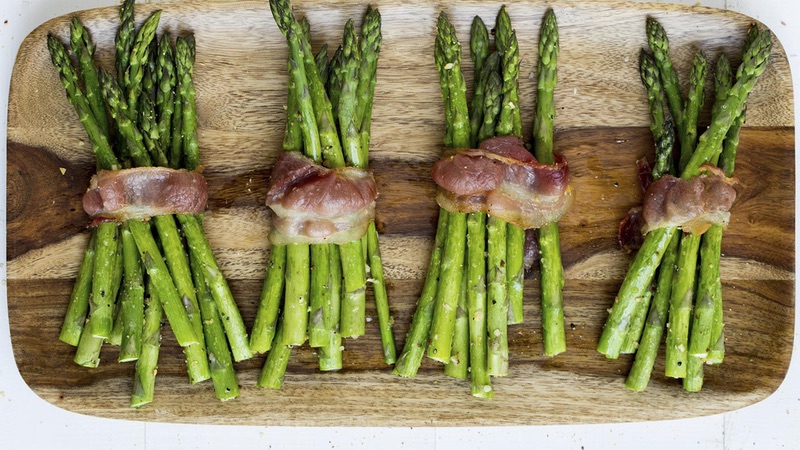 Roasted Asparagus Recipes
Keep roasted asparagus simple, for example, by topping it with tasty garlic pepper seasoning – or go for a more luxe roasted side dish like this bacon-wrapped roasted asparagus.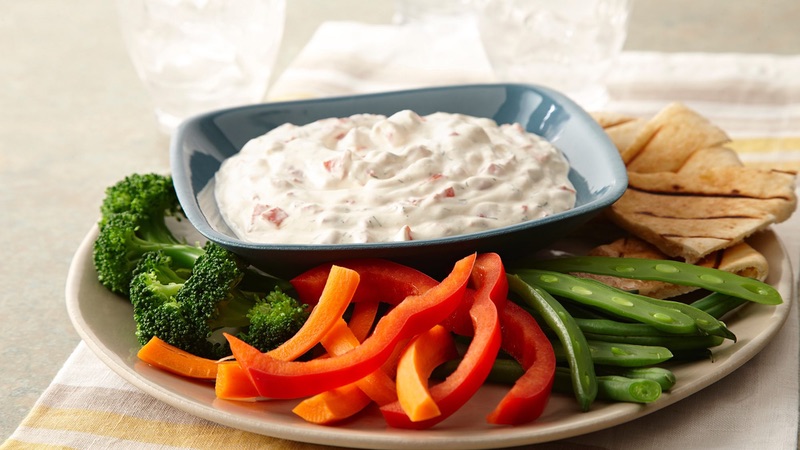 Roasted Peppers Recipes
Pick up a bushel of red bell peppers at your farmers market and roast them to perfection at home.
Use 'em to make roasted red pepper dip – the perfect app for all your summer get-togethers – or roasted red pepper and tomato spread for crackers or toast.
Alternatively, just toss all your favorite summer vegetables together and get roasting! These roasted vegetables with a creamy whipped feta dressing work perfectly as a side for summer steak, or as a summer vegetarian meal on their own.