It has become common practice for restaurants to serve "small bites" or "share plates" nowadays. And you can largely owe that trend to the increased interest in Spanish tapas.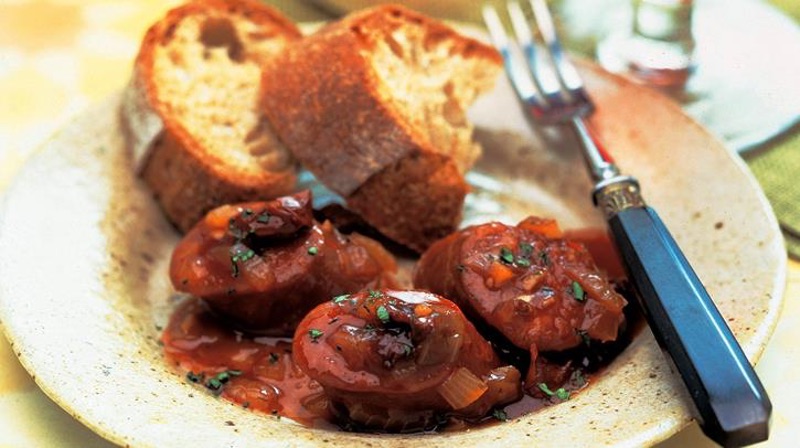 What are tapas?
While they're daintily-sized, they shouldn't be considered Spanish appetizers, as they're not solely intended as a way to start the meal. Instead, tapas are the meal––ideally enjoyed alongside drinks and shared among friends, and ordered all at once or in steady succession, until the diners are full.
"Tapas" also doesn't refer to one particular dish or type of food. As long as it's only a mouthful or two, almost anything can be referred to as a "tapa."
That said, some of the most common offerings include pulpo a la gallega (grilled octopus), Spanish jamón (ham), and pan con tomate—grilled bread rubbed with garlic, drizzled with olive oil, and topped with crushed tomatoes.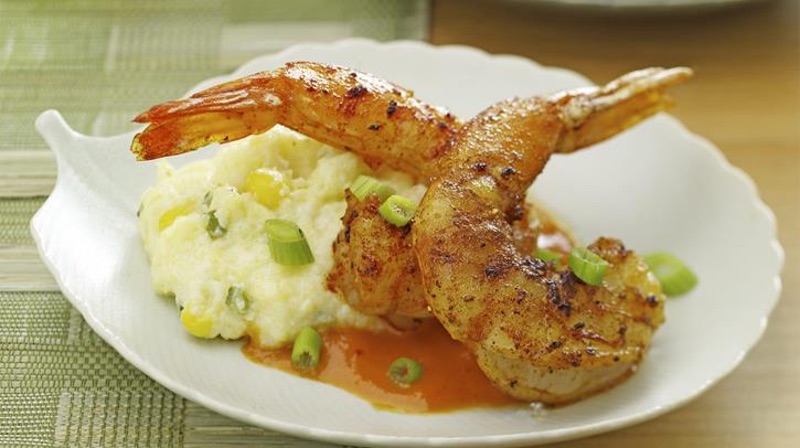 History of Tapas
There are varying accounts of how tapas came to be. But since the English translation is "to top" or "to cover," it's widely believed to refer to the meat or bread once used by patrons of Andalusian taverns, to shield their glasses of sherry from flies between sips.
Another of the earliest tapas origin stories stems from inn-keepers, in pre-19th century Spain. Since it was rare that they were able to write (and that travelers could read), they offered small samples of their menu instead, in order to woo visitors to their establishments.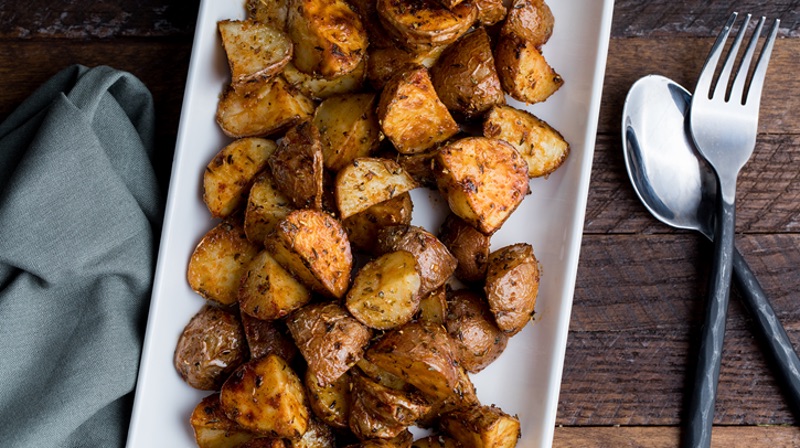 A tempting selection of tapas is still a good way to draw to visitors to restaurants today! And it's also great to know how to make tapas at home, in case you're hosting a house-full of guests.
Purchasing ribbons of dry-cured ham is an easy way to start, as it doesn't even require any prep!
Look for jamón ibérico (a high quality product, made from acorn-fed Iberian pigs), or the more affordable jamón serrano, made from several different breeds of white pigs.
Spanish Tapas Recipes
As for other Spanish tapas recipes, they can run from a simple bowl of zesty marinated olives to buttery, bite-sized empanadas—we love this version filled with spiced ground beef, almonds and raisins.
And then there's Spanish Roasted Vegetable Dip, which is similar to a Spanish tomato pisto. Packed with tomatoes, onion, eggplant, and red bell peppers, it can be served with nuts, pita wedges, crackers or crusty bread.
Wash it all down with a sangria mocktail or cocktail.
Besides jamón, chorizo is a traditional tapas meat. Try serving chunks in a sauce of paprika, sun-dried tomatoes and cider.
Papas fritas (fried potatoes) are a must. Get close to this classic tapa dish with our herb and garlic roasted version - it's just as tasty (and a tad bit healthier) since it's roasted, and flavored with sea salt, garlic, oregano and thyme.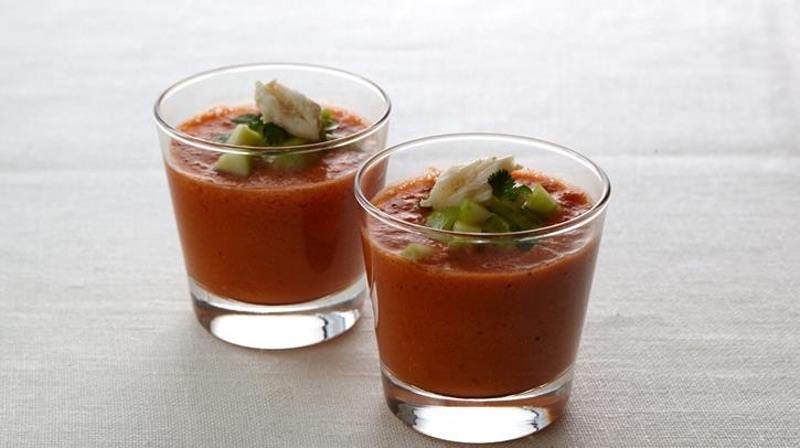 Spicy Tomato Gazpacho Soup can be served as single-sip shooters, and Smoked Paprika Shrimp are fun to eat — not to mention especially delicious, dunked in red pepper-agave sauce.