Hearty and satisfying, pot roast is the ultimate comfort food, chock full of tender vegetables, flavorful meat, savory gravy and robust seasonings. Pot roast recipes are easy to make, and often inexpensive, making it the perfect ibelidea for a family-friendly meal.
Slow Cooker Pot Roast Recipes You'll Love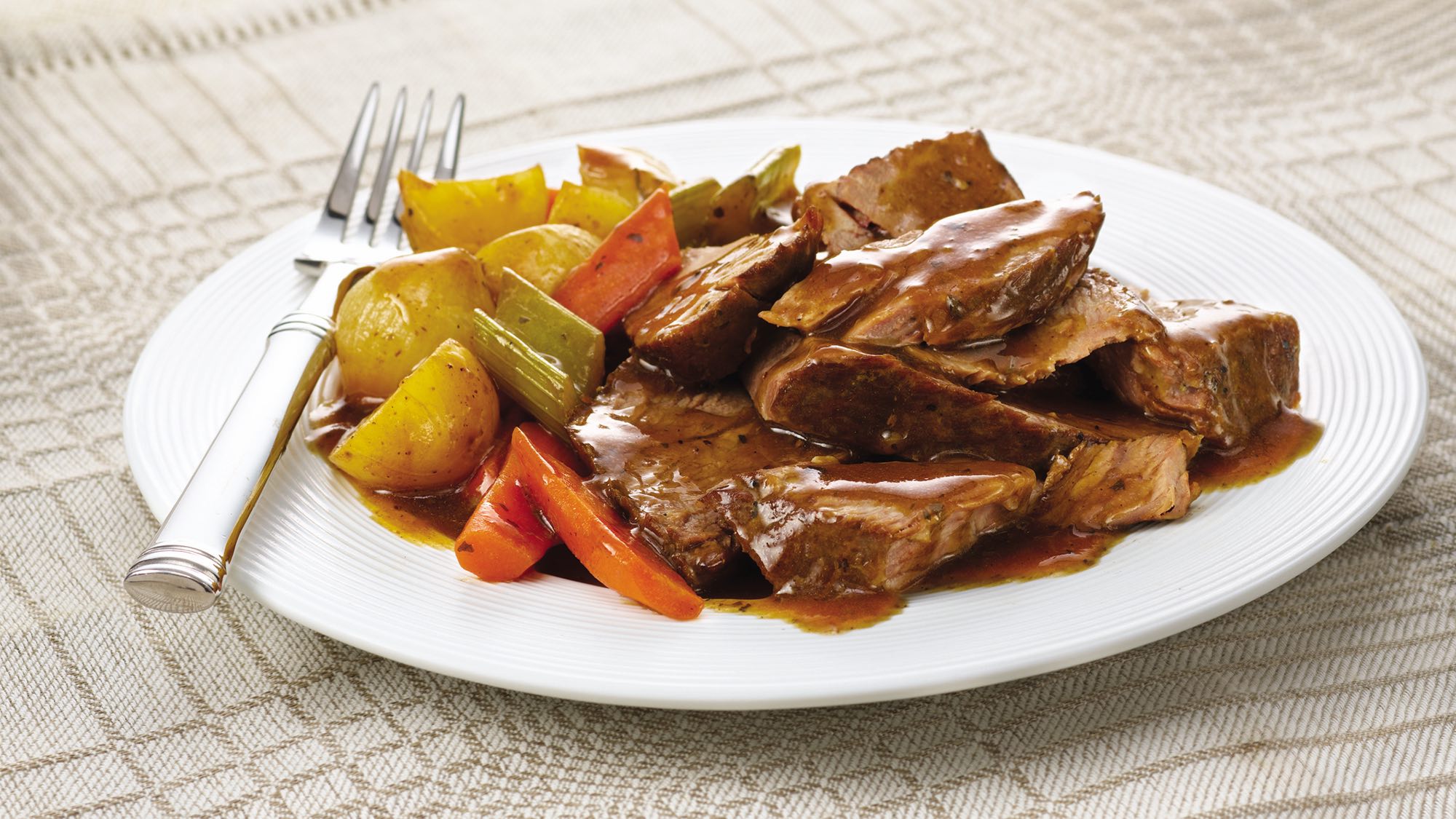 Treat your family to this convenient one-pot meal starring chuck steak, carrots, onions, celery, potatoes and the robust flavor of Slow Cooker Savory Pot Roast Seasoning Mix. It all comes together seamlessly in your slow cooker, but if you're more of an Instant Pot® fan, check out this Instant Pot Savory Pot Roast.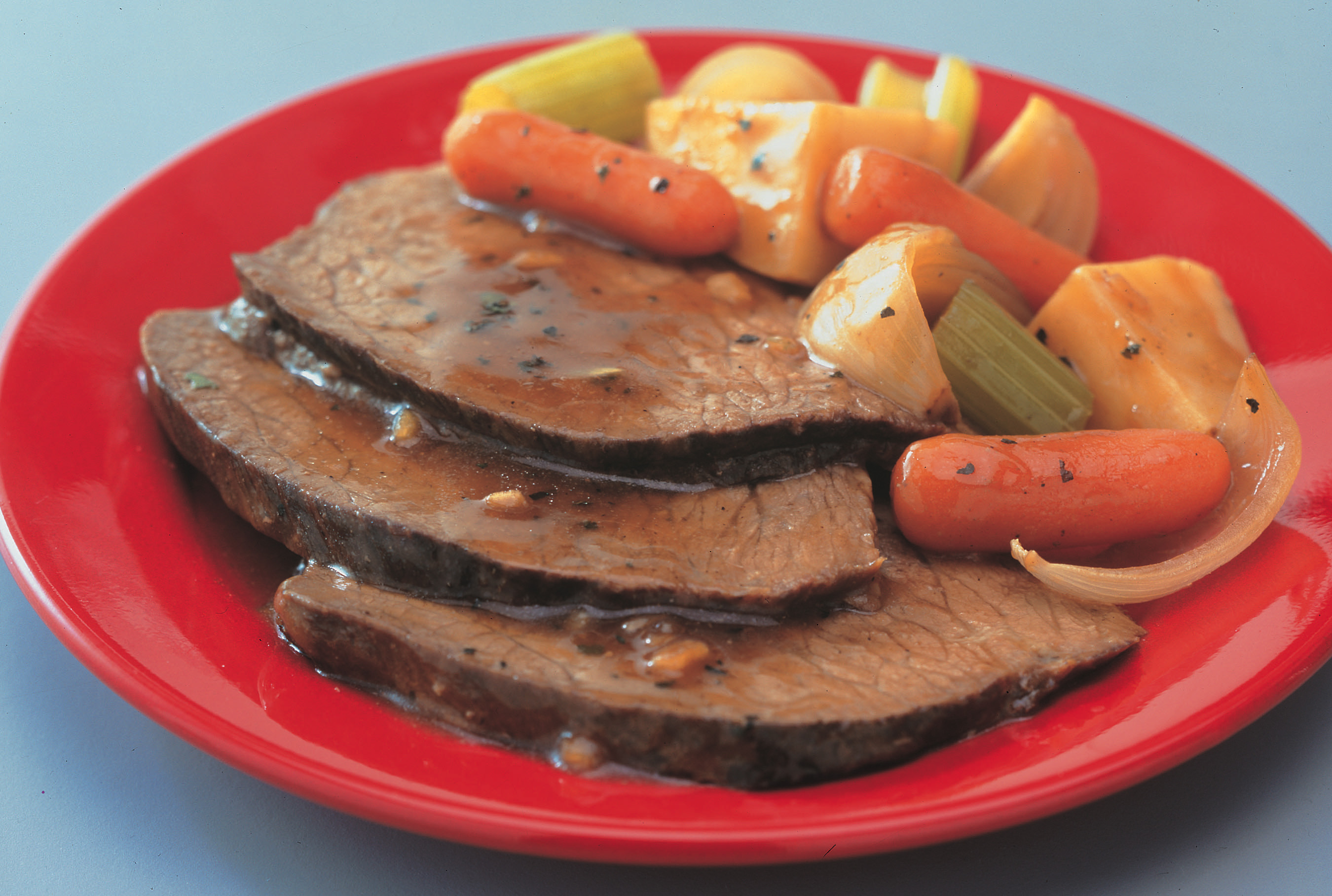 When life gets busy and days get darker, turn to this delicious pot roast. With just 15 minutes prep, and the help of your slow cooker, you can have a family-friendly meal on the table that'll keep the whole crew happy.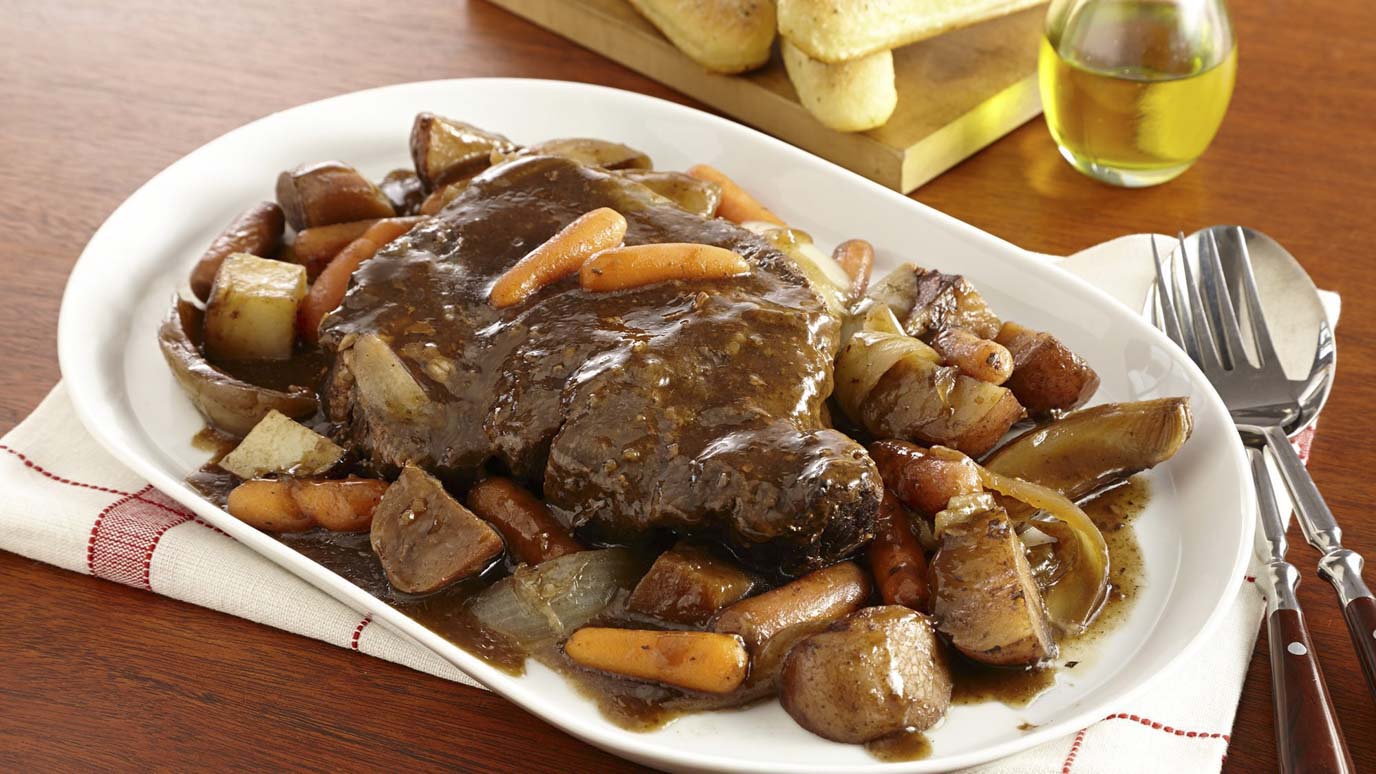 Pliny the Elder said: "In wine, there is truth." Truth is, even if you're not an ancient Roman philosopher, it's a great ingredient to enhance the robust flavors in this pot roast recipe. Loaded with baby carrots, red potatoes and sliced onion, this comfort food classic is a hearty feed indeed. Wondering which kind of red wine to use? Cabernet Sauvignon and Pinot Noir are two good choices.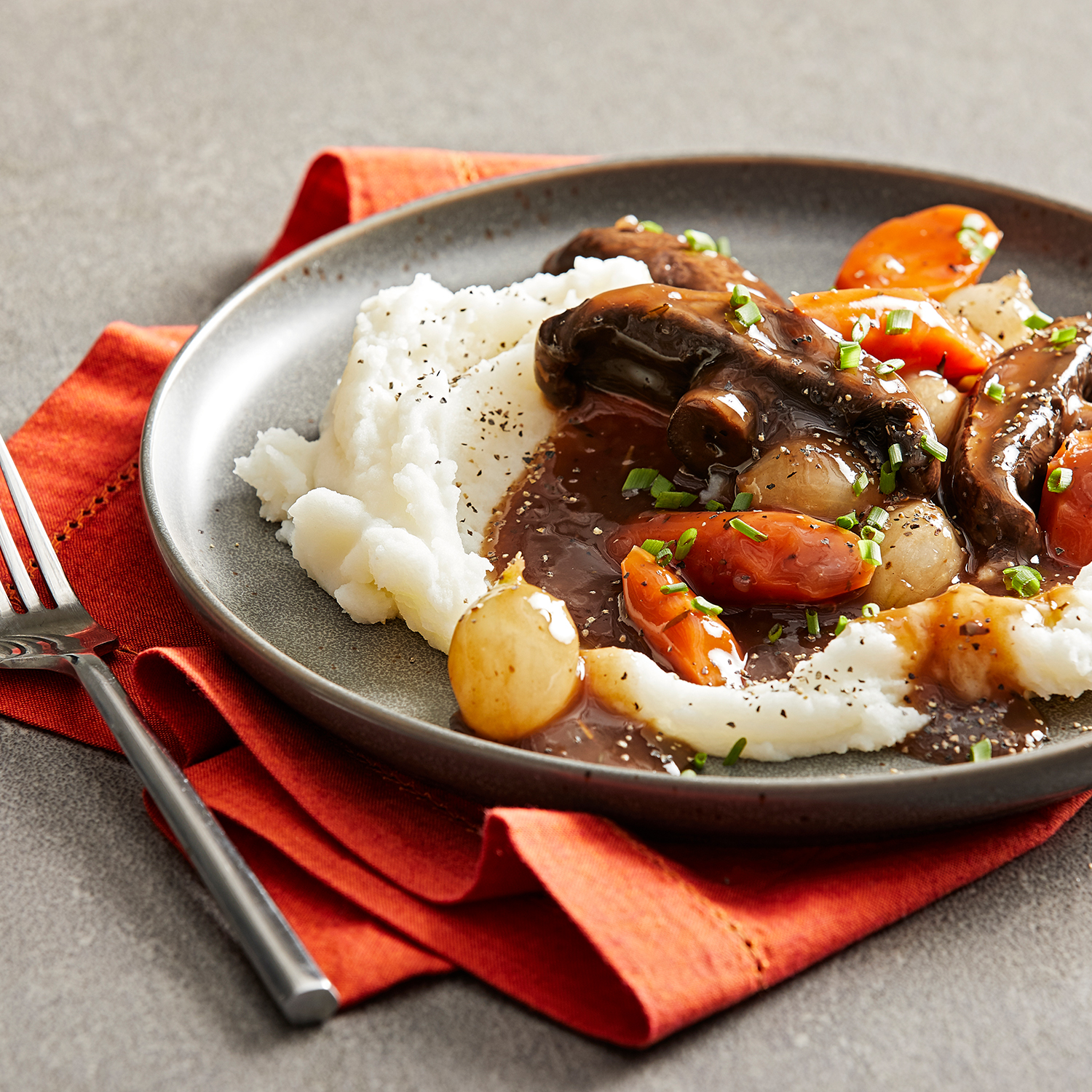 Do you have vegetarian friends or family members? Or have you personally adopted a vegan diet? This savory vegan pot roast recipe is here to help you out. Featuring Portobello mushroom caps, and herbs and spices like Organic Crushed Rosemary, Organic Thyme Leaves and Organic Coarse Ground Black Pepper, it's easy to see why this dish is a family favorite.
Mississippi Pot Roast and Other Great Recipes
Chuck roast comes out of the Instant Pot tender and flavorful thanks to a generous sprinkle of
Mississippi Roast Seasoning Mix
, butter and pepperoncini peppers. Ideal for busy weeknights, it's also easy to whip up this meal in the slow cooker. Check out this recipe for our
Mississippi Roast Dip Sandwich
, too.
Looking to minimize your clean-up time? Pre-heat your oven to 350 degrees Fahrenheit, grab a roasting bag, load it up with meat and veggies, and Bag 'n Season Pot Roast Cooking Bag & Seasoning Mix, and get cooking. Minimal mess (because everything's in the bag!) makes life that much easier.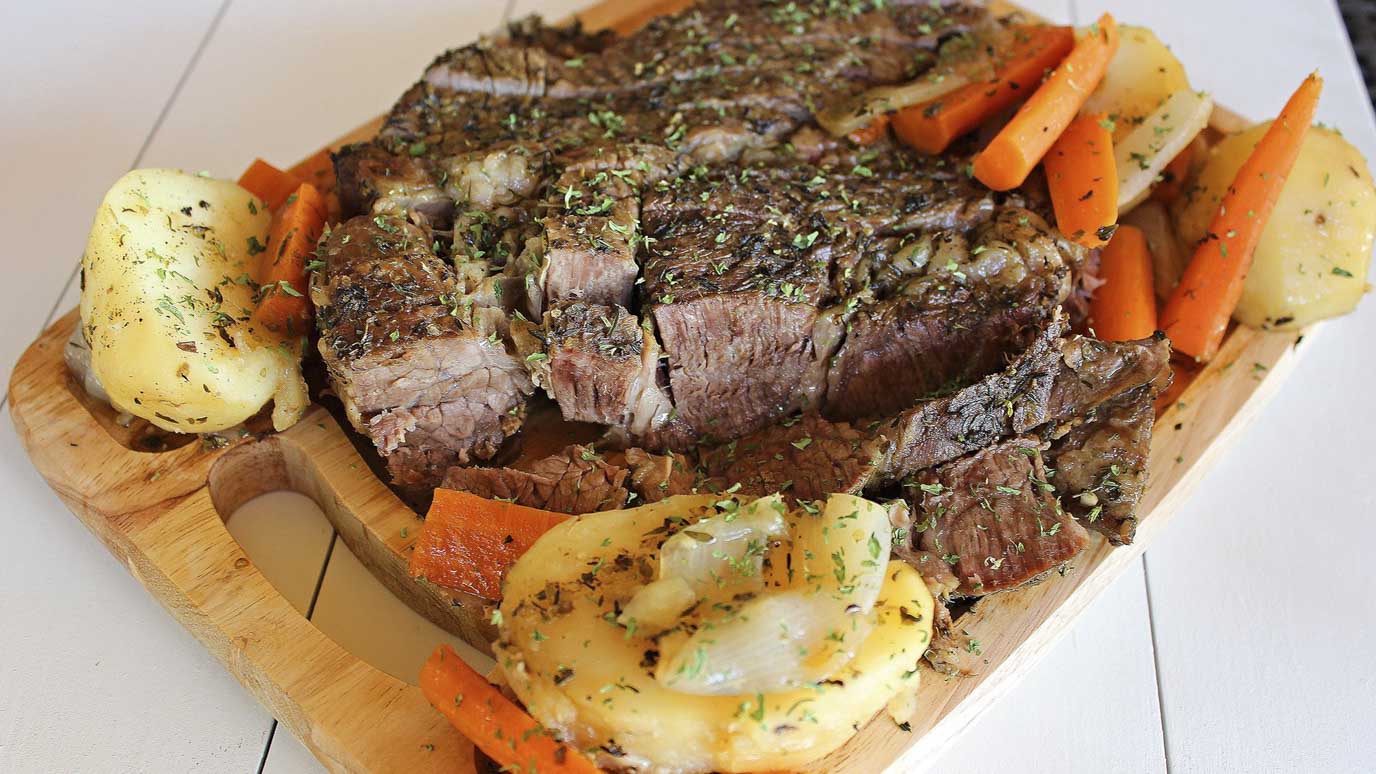 There's nothing quite like a solid meat and potatoes dish for Sunday dinner, especially when you're enjoying it with family and friends. This nostalgia-evoking pot roast recipe includes a memorable combo of seasonings like Grill Mates Montreal Steak Seasoning, Basil Leaves and Oregano Leaves to really dial up the flavor.
More Pot Roast Recipes
Tips On Cooking a Pot Roast & More