Though Friday might hold the (unofficial) title of "Best Day of the Week," we've got another favorite in mind: Tuesday. More specifically, Taco Tuesday.
Why? Well, beyond being absolutely delicious, tacos are super adaptable to please everyone at your table. They're also deceptively easy to throw together, perfect for entertaining a crowd (even if the crowd is your kids). And the leftovers - if there are any - can be used to create amazing taco salad bowls.  
We'll be honest, though––even your favorite taco recipe can get old if you're serving it every single week. Get some new taco inspiration with one of these delicious taco recipes––and try to resist the urge to celebrate "Taco Tuesday" every night!
Classic Chicken Tacos
Chances are, you've always got a couple of chicken breasts in your freezer. Why not transform 'em into irresistible tacos?

Try these tasty Cuban mojo chicken tacos to start. Chicken marinated in mojo sauce––a mix of sour orange juice, cumin, thyme, and other seasonings like allspice––tastes deeply savory but still citrusy and fresh.
And a mango and avocado salsa adds richness and a burst of summery flavor. Delish!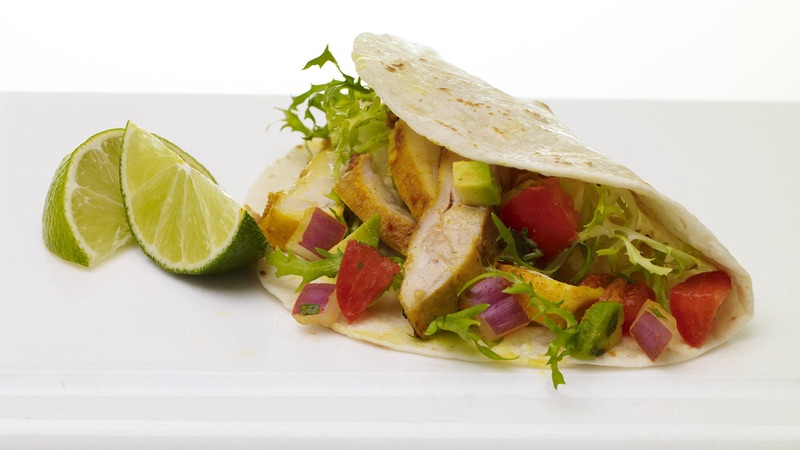 Alternatively, combine the Taco Tuesday and turmeric trends with these turmeric chicken tacos served with a tomato-avocado salsa.
Chicken seasoned with turmeric and red pepper tastes pleasantly earthy with just a hint of spice, which the rich avocado salsa keeps these from tasting too fiery. Any leftover chicken makes the perfect filling for sandwiches and wraps.
Beef and Pork Tacos
On the other hand, why not use Taco Tuesday as a chance to indulge in a steak craving?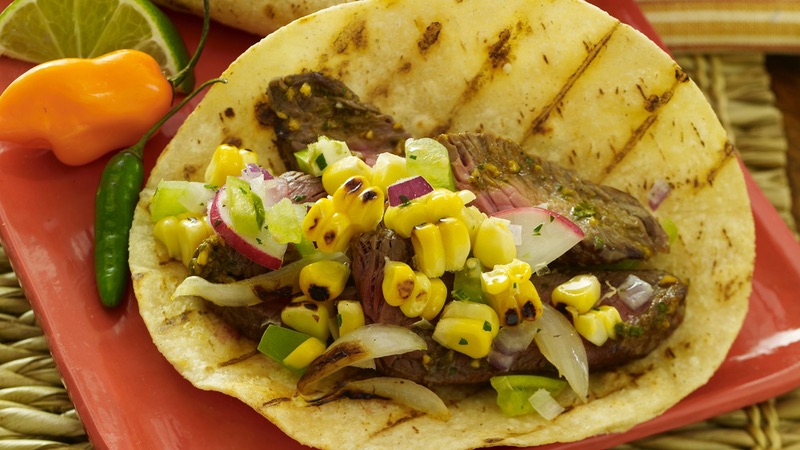 These ancho adobo beef tacos with grilled corn and tomatillo salsa will hit the spot. They've got everything you want in a great taco: tender and perfectly seasoned beef, smokily grilled salsa, and just enough fire from smoky ancho peppers to warm you up on a chilly night.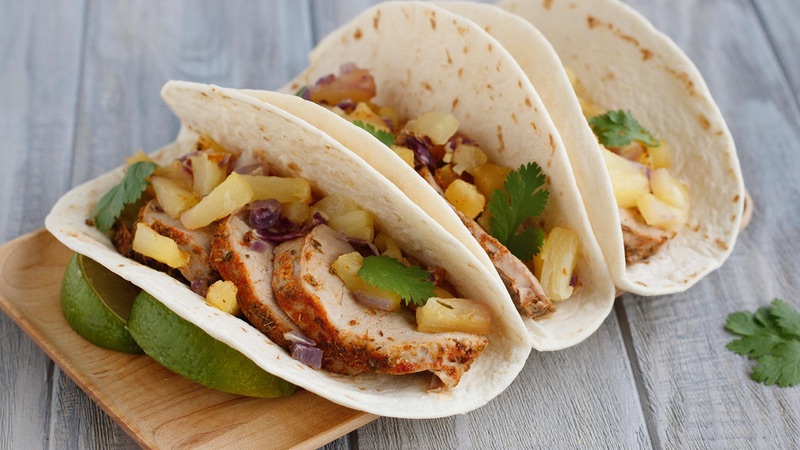 What if you're in the mood for pork? Make pork tacos al pastor your new Tuesday staple. Cumin, oregano and chipotle pepper infuse your pork with the taste of Central Mexico, while an easy pineapple salsa adds just enough sweetness.
Best of all, these tacos take just 10 minutes of active prep time, so they're the easiest dinner you'll make all week.
Seafood Tacos
If you're looking for a break from classic meat-based tacos, try out seafood versions instead.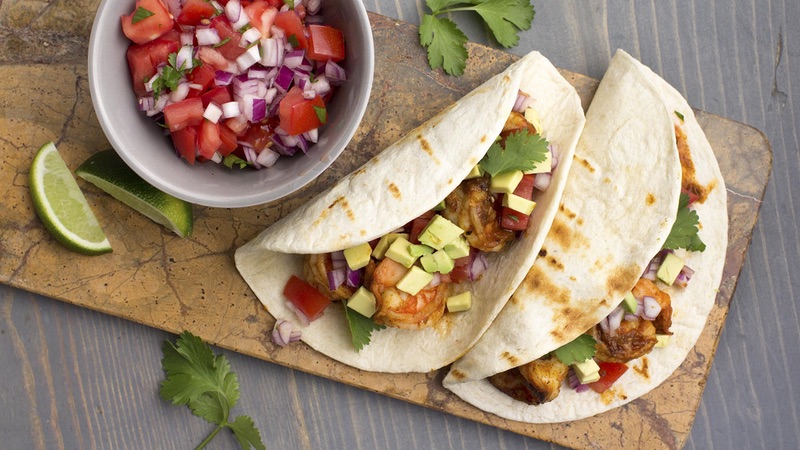 Like these uber-easy shrimp tacos. Simply sauté shrimp in McCormick® Taco Seasoning Mix, then add them––along with your fave toppings––to your favorite flour tortillas for a fresh twist on taco night.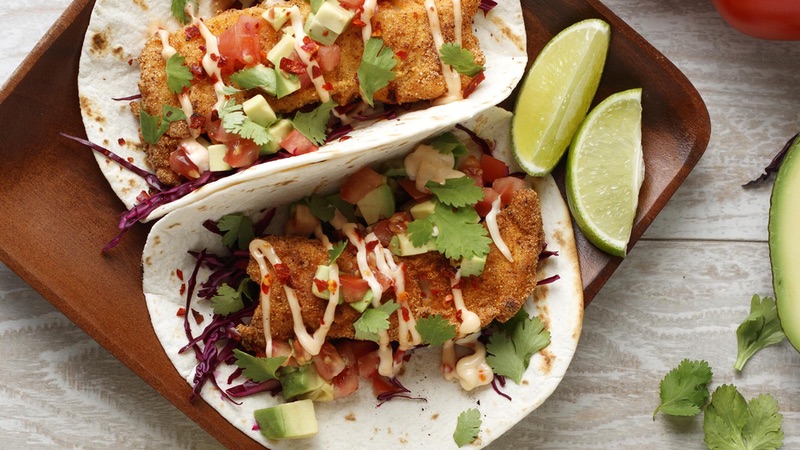 Or go for slightly more luxe (but still easy-to-make) seafood tacos with these Creole fish tacos.
Using ZATARAIN'S® Seasoned Fish Fri® makes it easy to whip up crispy but tender tilapia, while a homemade coleslaw with a cider-honey vinaigrette adds tangy flavor and pleasant crunch.
Fusion Tacos
Tacos might be a staple of Mexican cuisine––but that doesn't mean you can't incorporate flavors from other cultures into your taco night.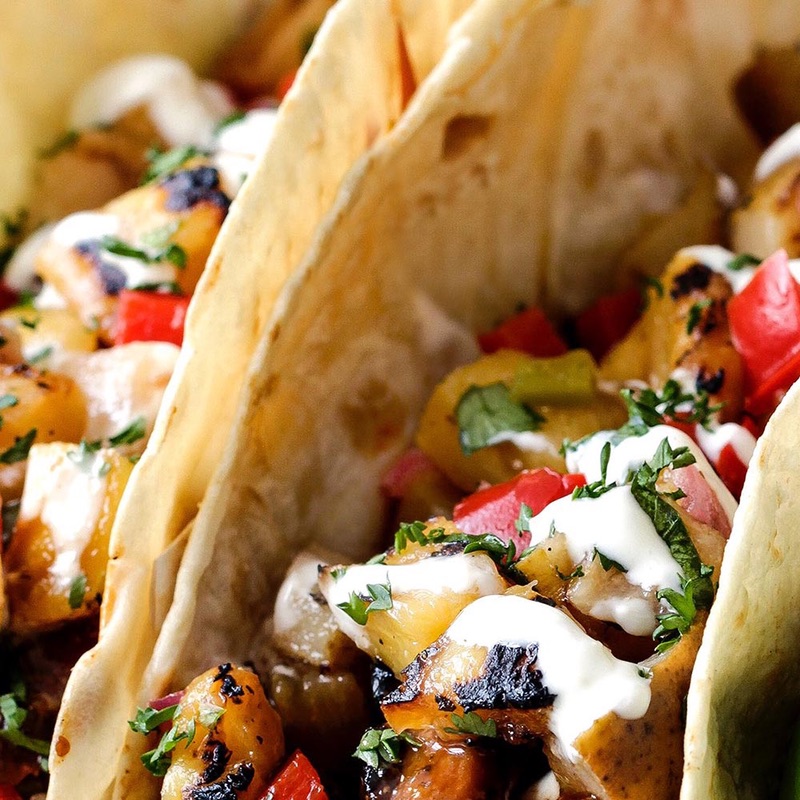 Try putting an Asian-inspired twist on tacos with these Teriyaki chicken tacos, served with a grilled pineapple-pear salsa.
They're seasoned with an intensely flavorful Japanese 7-spice Teriyaki sauce and get a burst of sweetness from the salsa. Perfect when you're craving warm-weather flavors!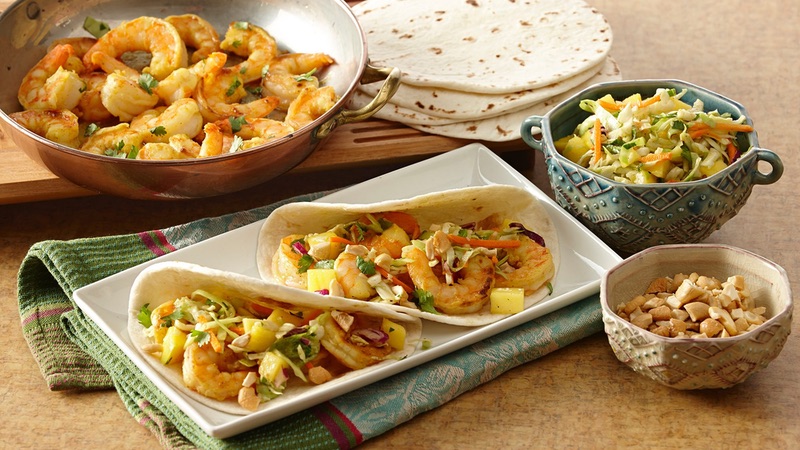 Alternatively, try out these Indian-spiced shrimp tacos served with a mango coleslaw. Use this curry marinade to infuse your tacos with the complex flavors of several spices in one.
But even though these tacos look (and taste!) fancy, they still come together in under half an hour for easy weeknight cooking.
Plant-Based Tacos
Of course, you don't need meat for an irresistible Taco Tuesday!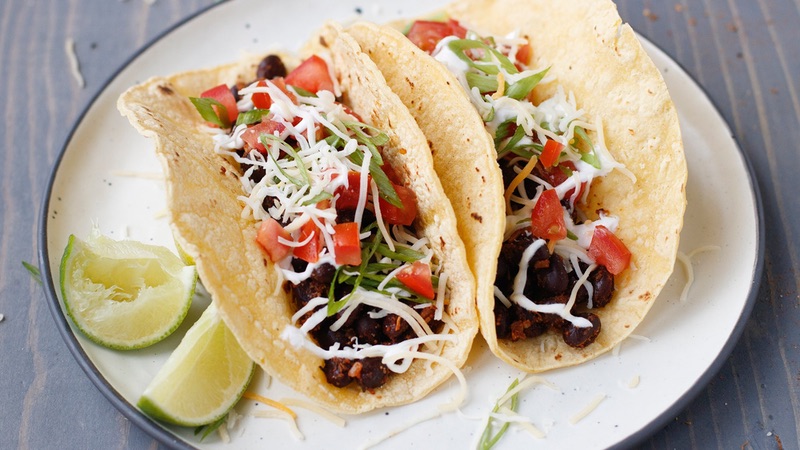 Whip up classic black bean tacos, instead. They couldn't be simpler to make: just grab a can of black beans, a packet of McCormick® Organics Taco Seasoning Mix and your favorite tortillas and they come together in just 10 minutes.

Switch things up with these juicy jackfruit tacos. The sweet yet meaty flavored fruit makes the perfect filling for a vegan taco, plus seasonings like paprika, crushed red pepper, and Saigon cinnamon add smoky flavor. 

Take your love for Taco Tuesday to the next level and throw your own fiesta with our DIY Taco Bar guide.