It's been a few years since turmeric's warm, golden hue started popping up all over our Instagram feeds, and we're happy to say the turmeric trend is still going strong.
There's a reason turmeric powder is all the rage: it works well in a variety of sweet and savory dishes, and it makes all your meals colorful and picture-worthy.
If you're not quite sure how to use turmeric powder, though, don't feel intimidated. Try one of these top turmeric recipes that can work for any meal – from taco night with your family to easy afternoon snacks to busy weeknight dinners.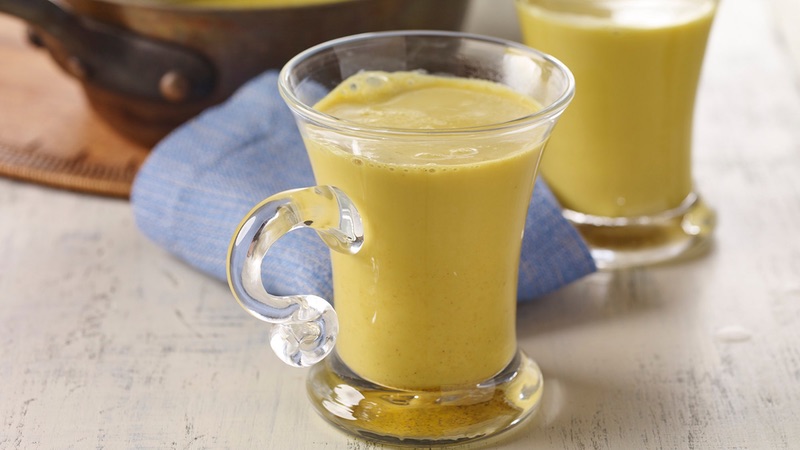 When you're just learning how to cook with turmeric, there's no easier (and cozier!) way than a turmeric tea latte, also called golden milk.
The ingredients are simple – it's just coconut milk, turmeric, vanilla extract, pumpkin pie spice and a hint of honey for sweetness – and the latte itself comes together in just 15 minutes.
Enjoy it on its own, or paired with ginger cookies for a spicy snack.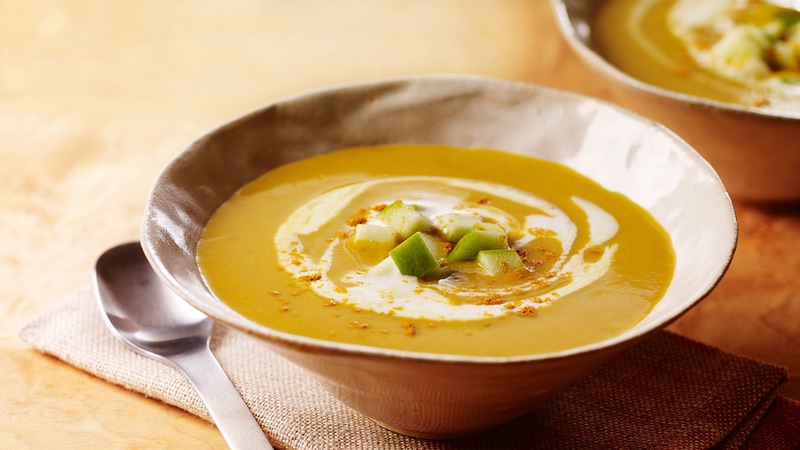 'Tis the season for soul-warming soup, and this creamy squash soup is a must-try. Turmeric powder adds an earthy flavor to naturally-sweet butternut, coconut milk adds plenty of creaminess without dairy, and a toasted pecan and apple topping adds just the right amount of texture.
The best part? You can get your hearty soup on the table in less than an hour, so this gourmet-tasting dish works even on weeknights.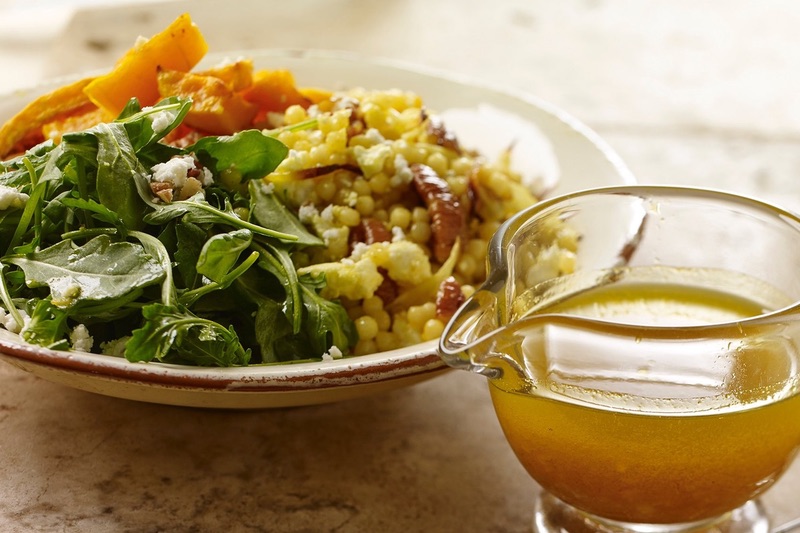 Need a side to go with your butternut squash soup? Try a leafy green salad with homemade turmeric salad dressing. Made with turmeric, ginger powder, a dash of sea salt, some honey, shallots, and apple cider vinegar, this tangy vinaigrette adds a bit of sweet and spicy to any dish.
Turmeric's earthy flavor works well with heartier greens, like mustard or dandelion greens, but won't overwhelm milder options like spinach and baby kale.
Top your salad with seasonal produce, like sliced pears or caramelized shallots, plus toasted pecans or walnuts for crunch.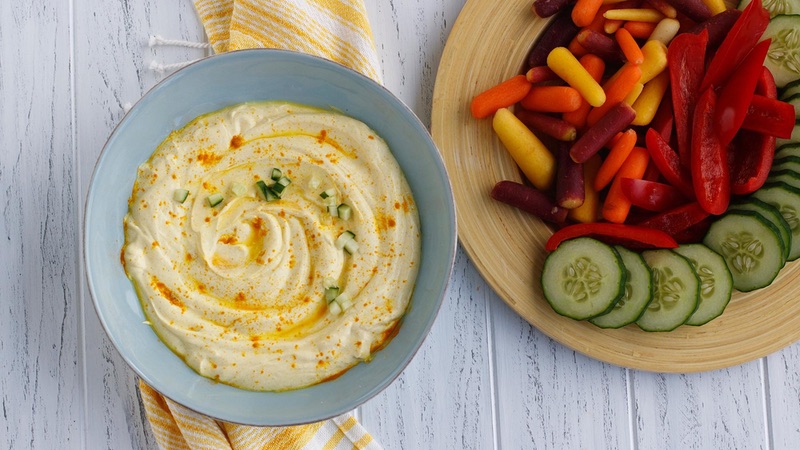 If you vowed to eat more veggies this year, whipping up a delicious dip to pair 'em with can help you stick to your resolution.
We love this cinnamon and turmeric dip because it balances creamy, spicy, earthy and tangy flavors, and works well with veggies, pita chips, crackers, and any other crunchy snacks.
The turmeric powder also infuses your dip with a pretty sunny hue, which makes it the perfect pick-me-up to beat the winter blues.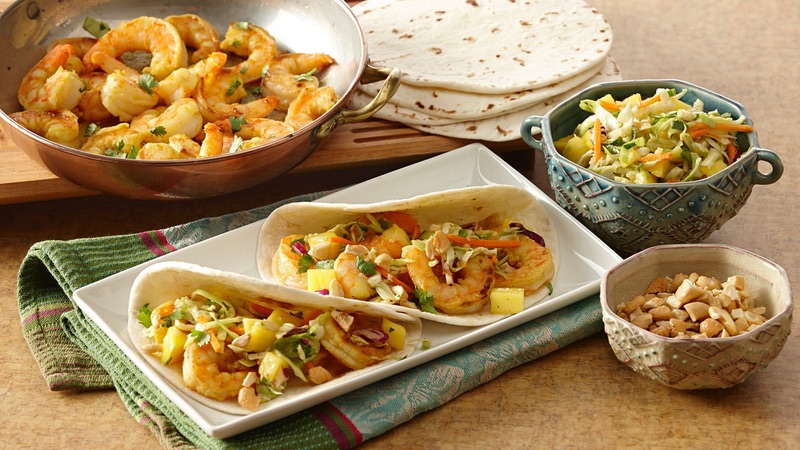 Looking for a fresh new way to celebrate Taco Tuesday? Try these delicious turmeric-spiced shrimp tacos!
Ginger, garlic salt, and curry powder – made with turmeric, cumin, and other spices – make the shrimp pop with flavor, while the mango coleslaw adds fresh flavor and satisfying crunch.
If you're eating gluten-free or lower-carb, try using lettuce leaves in place of tortillas – or simply use the fillings as a topping for salad.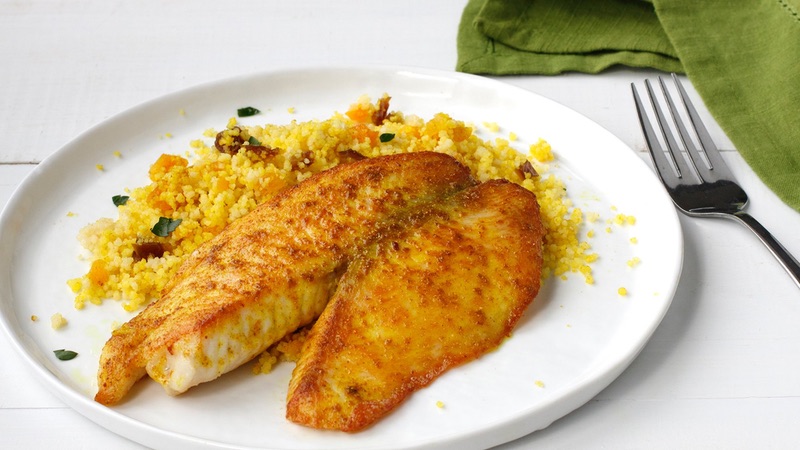 Turmeric is a staple in plenty of African cuisines, and this simple seared fish makes it easy to bring the taste of North Africa to your table.
This recipe doubles up on the turmeric – it seasons both the fish and the couscous – and combines sweet with savory flavors, thanks to the apricots and dates in the couscous and cinnamon powder.
The couscous salad stores well in the fridge, so whip up a double batch to use as a base for DIY grain bowls.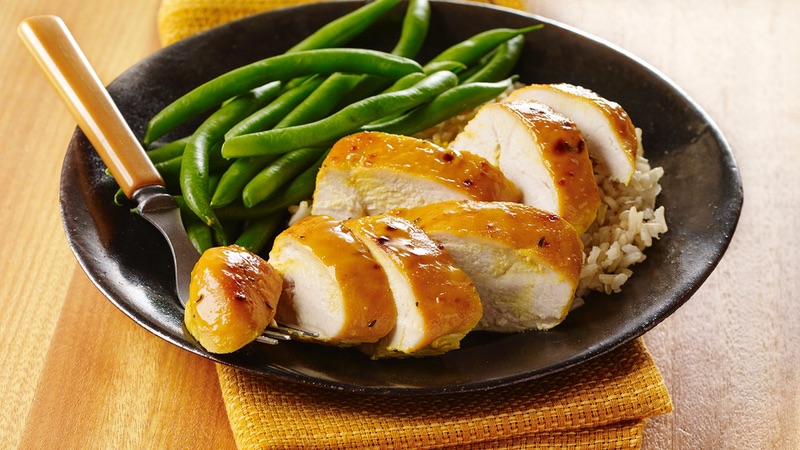 It's just a fact: honey mustard (French's Dijon Mustard & honey) + turmeric + chicken breast = heaven. And this glazed chicken breast is sure to become a weeknight staple, both because it comes together in less than 30 minutes and because, well, it's delicious.
Serve it with a side of quinoa and roasted vegetables, or thinly slice the chicken breast to use as a filling for sandwiches.
And if you can't get enough turmeric-marinated chicken (who could blame you?) try out this yogurt-marinated curry chicken recipe, too.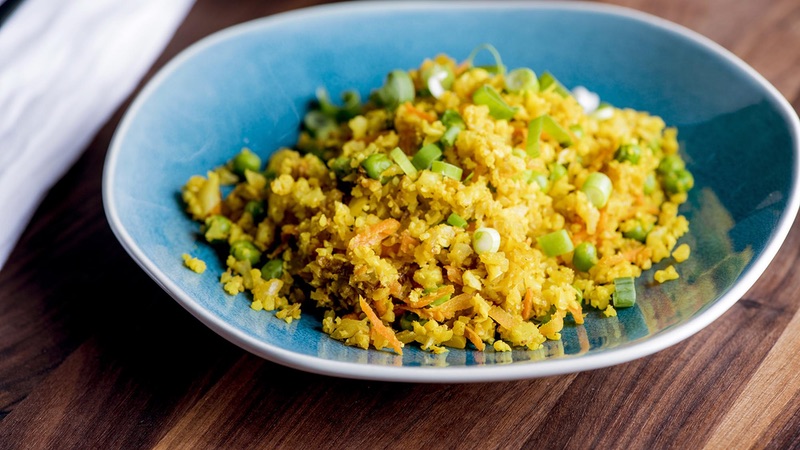 Cauliflower rice is one of the biggest food trends, and for good reason: it's low-carb, keto-friendly, paleo, vegan and gluten-free.
Oh, and it also tastes amazing. Our version uses turmeric powder (of course!) and ground black pepper combined with warming spices like ginger, cumin, and nutmeg to create a comforting side dish perfect for the cooler months.
It works on its own as a side dish, or add a poached egg or two to turn it into a low-carb entrée.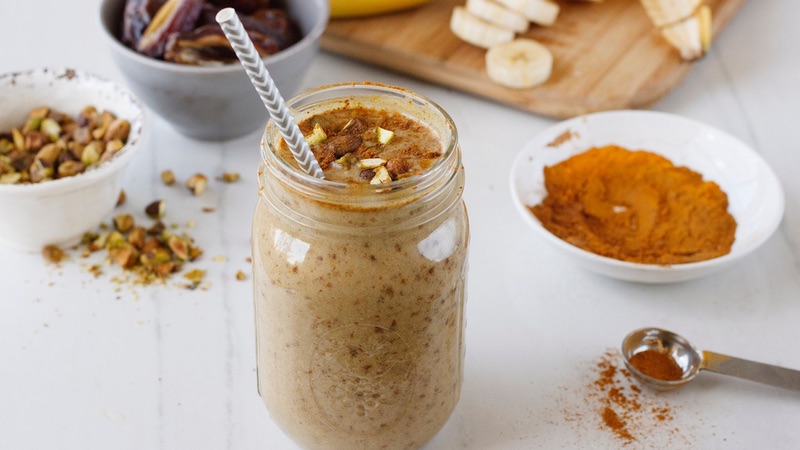 We'll let you in on a little secret: turmeric does sweet just as well as it does savory. Case in point: this cocoa-infused spice mix, which also features cinnamon and nutmeg.
It's the best way to add sophisticated chocolate flavor to your smoothies or your morning oats. It even works as a mix-in for baked goods – just try mixing it with the cinnamon filling when you're making cinnamon rolls for to-die-for flavor.
Or use it to complement the natural sweetness in butternut squash or sweet potatoes to take your roasted veggies to the next level.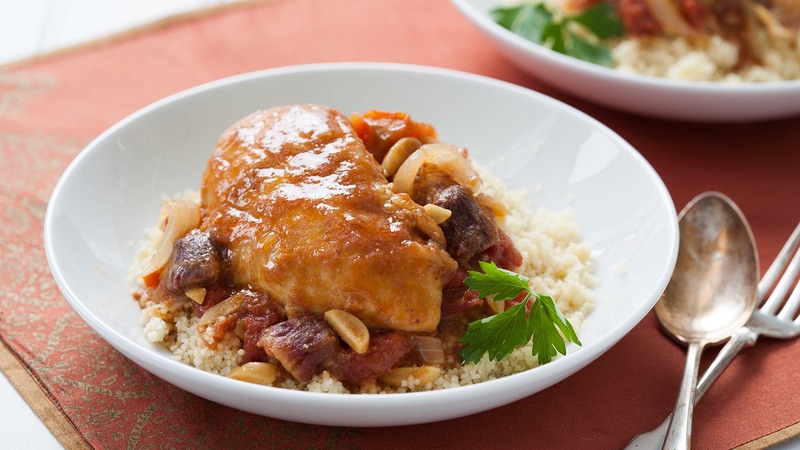 Meal prep your way to flavor with this turmeric spiced Moroccan chicken. The crunchiness of almond slivers and thinly cut onions add texture to this sweet, savory weeknight dinner recipe. 
Add in garlic salt, a bit of mixed pickling spice, ground turmeric, and chicken broth to your slow cooker and discover tender, spicy chicken without all the hassle. Or, if you're in the mood for North African flavor faster - make this saucy chicken dish in a deep skillet to really bring out all the intricate spice profiles present.
Learn more about turmeric, its flavor profile, origins, and more - plus discover more turmeric recipes here!