If you can believe it, yet another edition of "The Joy of Cooking" has just come off the presses. This new generation of Joy includes 600 new recipes among their more than 4,000 revised and updated recipes. As I glanced through the book, I was amazed with all the new recipes, techniques and charts. This may be the most comprehensive cooking edition I have ever read. The original author's great-grandson and his wife devoted nine years to revising and offering additional recipes to the book.
Alongside the classics are multicultural recipes from countries such as Vietnam, Thailand and Mexico, as well as smoothies, pressure cooking and sous-vide tips, to name a few. If you are thinking you need some help for holiday cooking, invest in this book. And, by the way, this is the first "Joy of Cooking" edition to be offered as an eBook.
One of the changes the authors have made is to simplify their recipes for today's modern cooking. A good example is this easy and so delicious Japanese dish that I always order when dining out at Japanese restaurants. Now I can make it at home as a first course or side dish, depending upon what I am serving. Remember to look for slender Japanese eggplants that are all the same size. I also prefer to use the white or yellow miso for a milder flavor.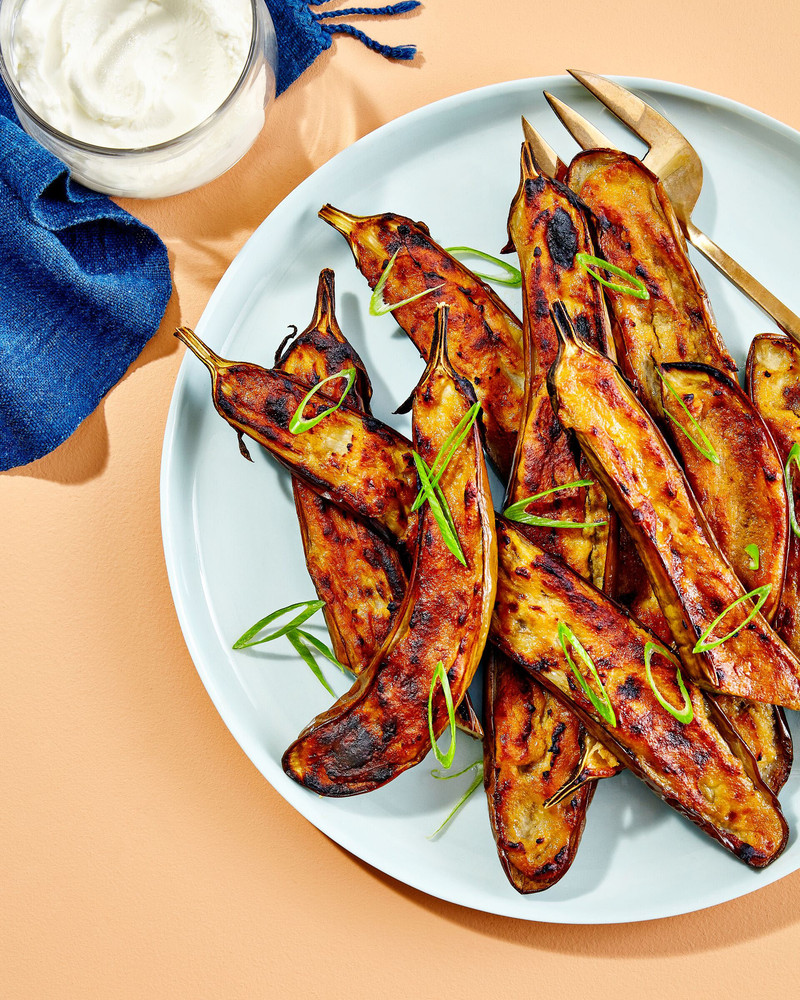 Miso Glazed Eggplant
Makes 4 servings
Position a rack in the center of the oven. Preheat the oven to 450°F.
Lightly grease a baking sheet.
Halve lengthwise:
4 slender Japanese eggplants
Brush the cut sides liberally with:
2 tablespoons vegetable oil
Roast cut side down on the baking sheet until the eggplant is slightly softened and just beginning to brown around the edges, 15 to 20 minutes. Meanwhile, mix in a small bowl until smooth:
1/4 cup red or white miso
2 tablespoons mirin or white wine
1 tablespoon sake or water
Remove the baking sheet from the oven, turn the eggplant halves over, and brush or spread the miso mixture onto the cut sides. Turn on the broiler, return the sheet to the oven, and cook until well browned and starting to char in spots, about 5 minutes.
This article is written by Diane Rossen Worthington from Seriously Simple and was legally licensed via the Tribune Content Agency through the NewsCred publisher network. Please direct all licensing questions to legal@newscred.com.