Whoever first said "Don't play with your food" had obviously never tried spaghetti before. The mere act of eating this long, stringy noodle is a form of play, as you twist it around a fork wedged against your spoon. It's one of the most satisfying foods available in terms of its enjoyment factor, its versatility with different sauces, and its ability to fill you up.
With National Spaghetti Day in January, Spaghetti is a classic staple for winter that never goes out of style, and there are so many ways to prepare these noodles. From the classics to some more creative ideas, here are some pasta recipes that will impress everyone at your table.
Must Try Spaghetti Recipes 
1. Spaghetti Carbonara 
One of our favorite pasta dishes is spaghetti carbonara, which is why this Smoky Applewood Bacon Pasta Carbonara tops our list. It's a 25-minute wonder, and while spaghetti plays the main part, McCormick® Grill Mates® Smoky Applewood Bacon really steals the show by giving the dish that distinct smoky flavor. Add a handful of salty salty shredded Parmesan to really up the craveability.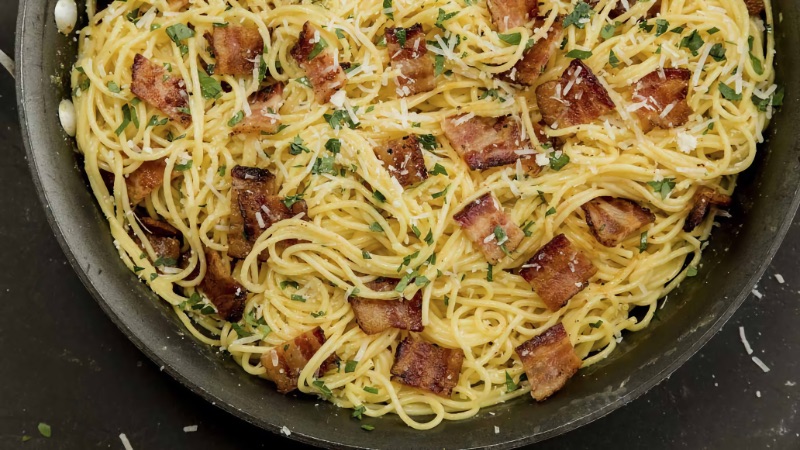 2. Creamy Chicken And Bacon Spaghetti 
Prefer your pasta with chicken? Try combining the two in this dish for Creamy Chicken and Bacon Pasta. It delivers that smoky bacon flavor you love along with protein-packed chicken breast.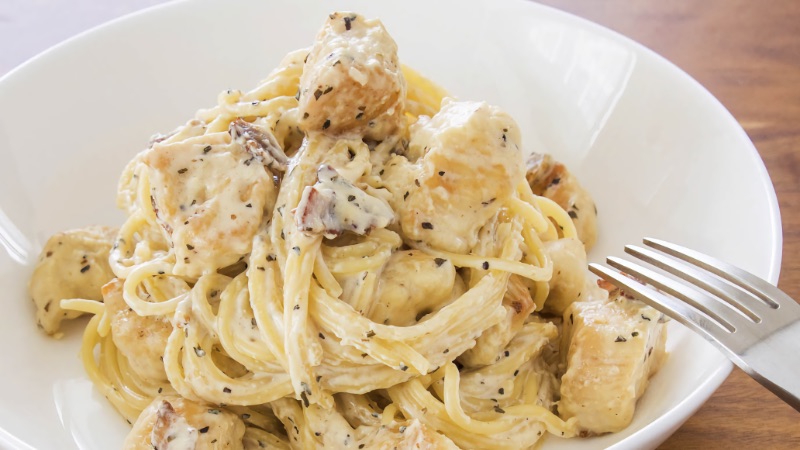 3. Spaghetti With Chicken Parmesan 
We also love cooking up recipes for chicken parmesan pasta. This easy Chicken Parmesan recipe serves up chicken breasts whole and coated with an irresistible breadcrumb coating, just like grandma used to make it.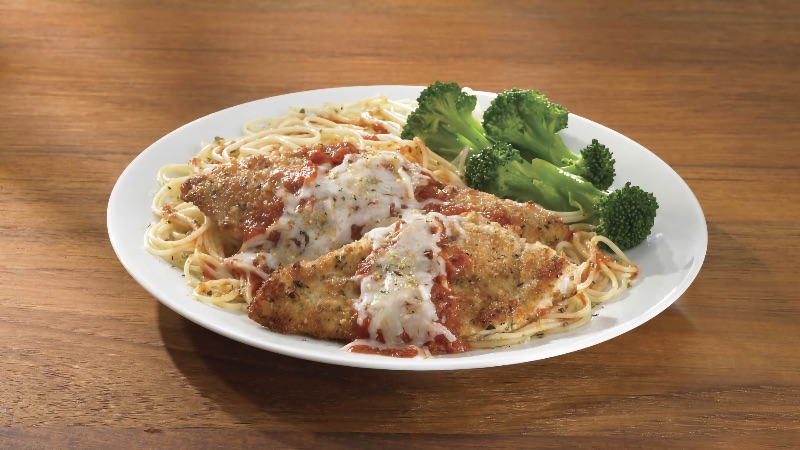 4. Spaghetti With Shrimp And Spicy Tomato Sauce
If you're more in the mood for seafood, then how about pasta with shrimp? This Shrimp Pasta with Spicy Tomato Sauce recipe uses crushed red pepper to add a little heat for those warm winter nights. What better way to celebrate National Spaghetti Day in January?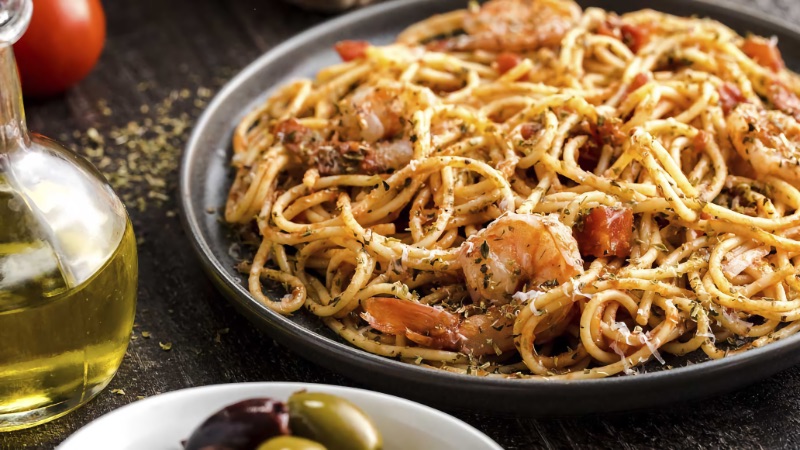 5. Veggie Spaghetti 
For those preferring a veggie-forward dish, check out this Cheesy Vegetable Spaghetti Pie. It's a baked pasta dish that lies somewhere between a frittata and a pie. Whatever you call it, it's a little off the beaten path, but still full of amazing texture and flavor.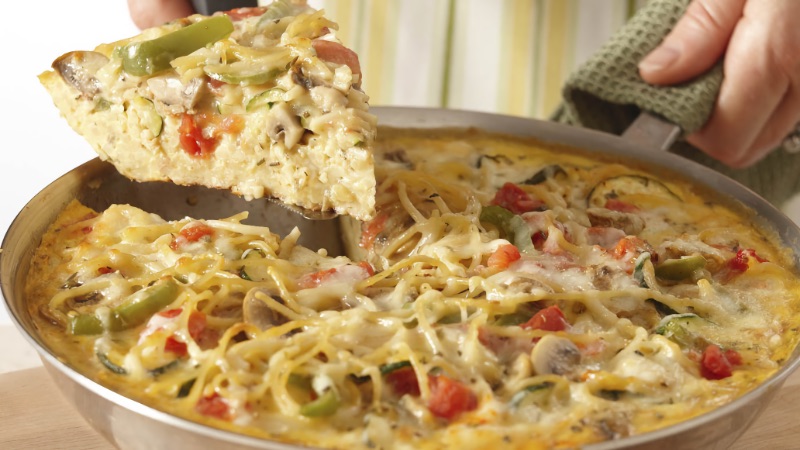 6. Spaghetti Squash 
When is spaghetti not spaghetti? When it's a squash. Spaghetti squash is a feel-good substitute for authentic spaghetti, offering all of its flavor in a lower carb pasta alternative. Our Stuffed Parmesan Spaghetti Squash recipe uses roasted squash with our McCormick® Creamy Garlic Alfredo Sauce Mix in a baked pasta dish will keep everyone at the table happy.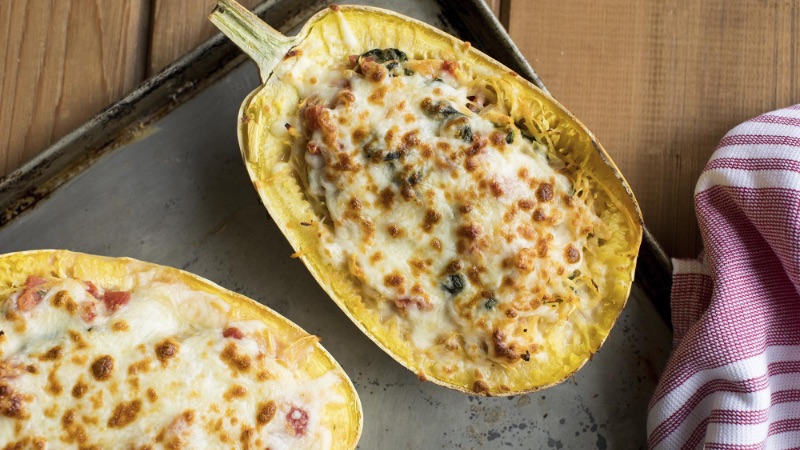 7. Spaghetti With Chunky Tomato Sauce
If you have just ten minutes more, then this Spaghetti with Chunky Tomato Sauce using Italian seasoning, garlic powder, and onion salt will be well worth it. Just remember to do as the Italians do - go easy on the sauce and let the pasta shine through. Freeze extra sauce for next time.

Homemade Spaghetti Sauce
Let the aroma of a rich sauce bubbling away on the stove fill your kitchen with our homemade sauce recipes from scratch. From-scratch sauce not your jam? We've got a few semi-homemade recipes too that give you the same satisfaction. And if you want a completely self-made meal, then don't forget to check out our article on homemade pasta, too.
This Thick and Zesty Spaghetti Sauce uses our McCormick® Thick And Zesty Spaghetti Sauce Seasoning Mix with tomato paste to create a rich-looking sauce that will make your pasta sing. For a different flavor, swap out that mix for our mushroom-based seasoning and adjust the water ratio, and in 20 minutes you'll have an Italian Style Spaghetti Sauce.
With so many pasta dishes to choose from, you can enjoy spaghetti any time of year, National Spaghetti Day or not. With sauces, baked pasta dishes, pasta carbonara, and chicken parmesan recipes this good, you might even want to make a week of it!
More Spaghetti Recipes To Try 
Learn More About Cooking Spaghetti And Other Pastas 
Save your favorite spaghetti recipes and organize your ingredients with our online meal planner. You can also make meal prep simple by creating a Flavor Profile, so you can store your favorite recipes and create grocery lists for easy shopping.