Juicy, sweet, dripping with flavor...nothing tastes quite as delicious as fresh tomatoes. You can enjoy tomatoes even more when you learn how to make tomato sauce and homemade salsa. From pasta sauce to pico de gallo, there's a ton of easy recipes with tomatoes that you've got to taste. Bring on that ripe red goodness!
Perhaps you dream of picking vine-ripened plum tomatoes in an Italian courtyard garden or organic heirloom tomatoes on a Mexican family farm. Or perhaps you love growing cherry tomatoes on your balcony in California or Florida. In any scenario, preparing homemade spaghetti sauce or roasted tomatoes will satisfy everyone around your table.
Tips on Tomato Sauce and Salsa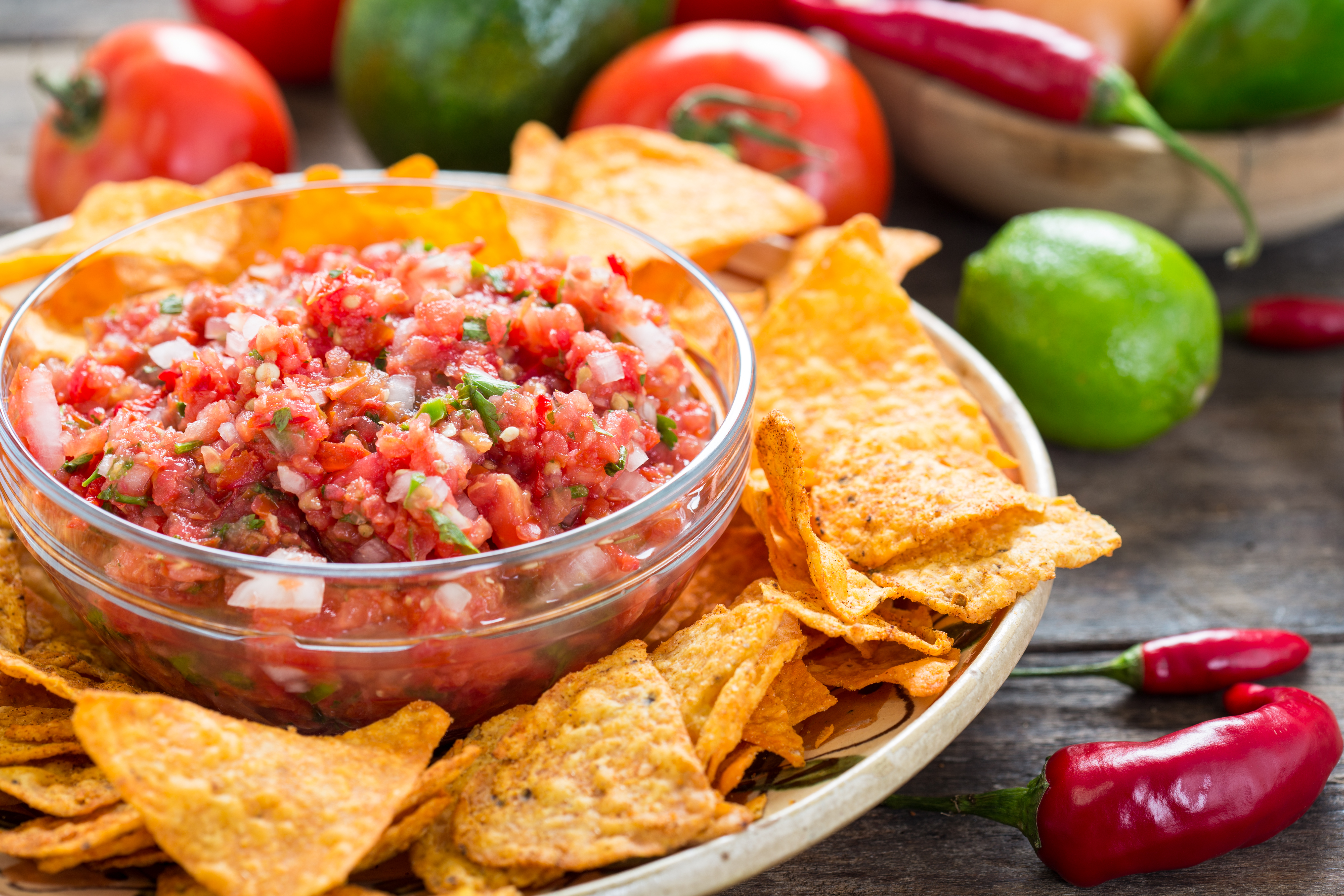 With homemade tomato sauce, ripe, in-season tomatoes are key to making good sauce. There are multiple ways to prepare delicious tomato sauces. Tomatoes shine with everything from aromatics like garlic and onion to well-chosen spices and herbs. You can also add flavor with some wine or butter.
For homemade salsa, you can up your game by de-seeding your tomatoes and letting your salsa marinate before serving it. From mangoes to melons, including different fruits can be a game-changer.
Fun fact: more than 10,000 varieties of tomatoes exist worldwide. Beefsteak tomatoes, yellow tomatoes, and Campari tomatoes are among the varieties.
Tomatoes have so many mouthwatering uses! If you're into canning tomato sauce or pickling tomatoes, it gives you even more options. Of course, it's fine to use canned tomatoes in recipes when necessary.
Right now, let's explore some easy homemade tomato sauce and homemade salsa recipes!
Homemade Pasta Sauce Brings the Flavor
When you're making homemade pasta sauce for spaghetti or penne, our Homemade Tomato Sauce always delivers the goods. Organic Italian Seasoning, grated Parmesan cheese, and chopped garlic augment ripe tomatoes to perfection. Enjoy it chunky as-is or pureed in a blender.
For a homemade tomato sauce that smells as rich and heavenly as it tastes, try Italian Tomato Sauce. Perfect Pinch Italian Seasoning, Garlic Powder, and Oregano Leaves combine for a true flavor sensation. Check out our video on how to make Italian tomato sauce with Camille Ford.
Hungry for a homemade tomato sauce recipe that's dairy-free? Get some Thai Kitchen Gluten-Free Unsweetened Coconut Milk. It's the key to our Dairy-Free Creamy Tomato Sauce recipe. Ready to serve in under half an hour, this homemade pasta sauce makes for a tasty, quick weeknight dinner.
If roasted tomatoes get you salivating, don't miss Pasta with Roasted Tomato Sauce. Using either fresh plum tomatoes or out-of-season tomatoes, this is one of the best pasta dishes you'll ever eat. Combining caramelized tomatoes with Perfect Pinch Italian Seasoning, Crushed Red Pepper, and other seasonings, it's absolutely irresistible.
Homemade Salsa Never Tasted So Good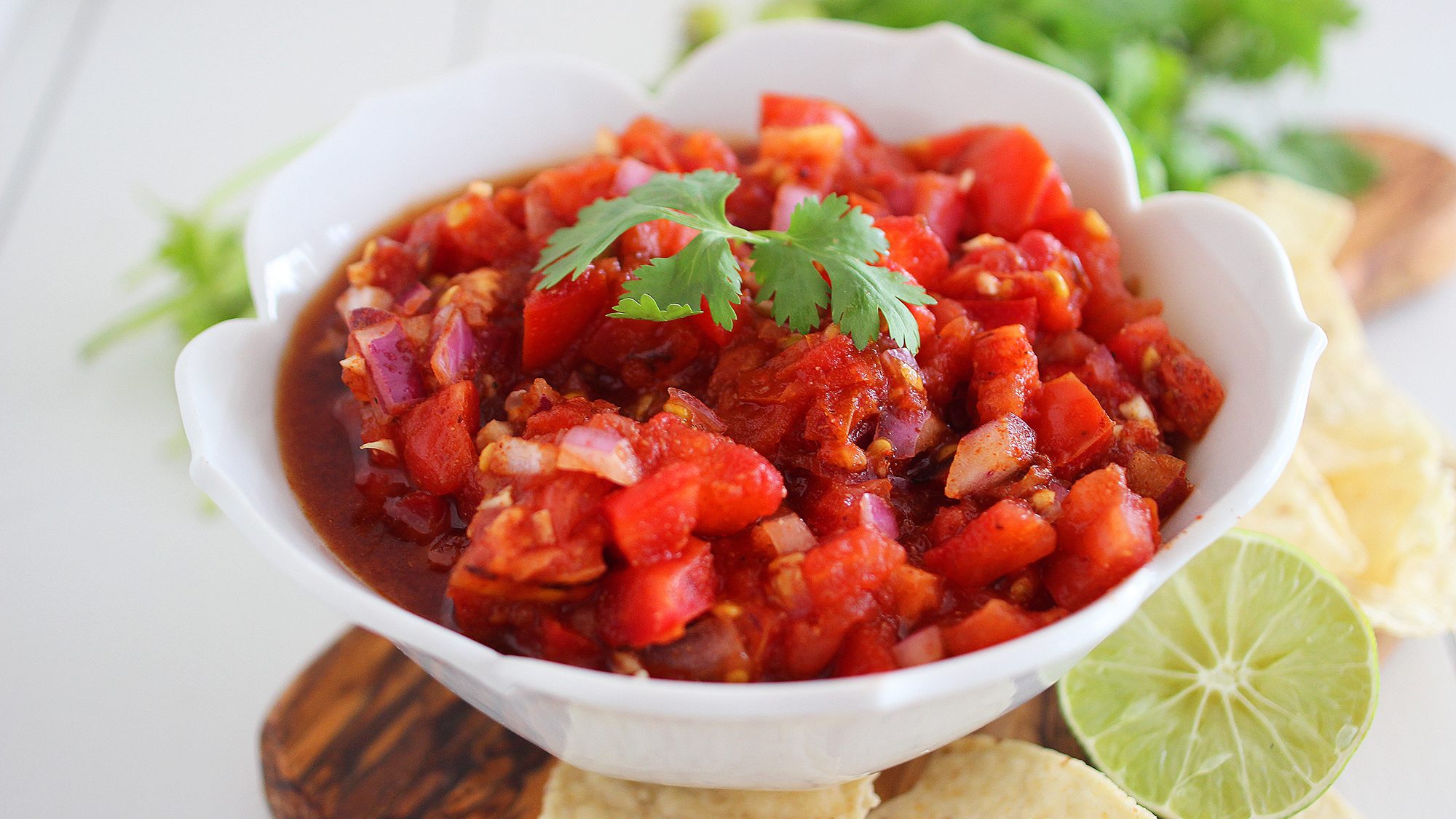 Homemade salsa is getting more popular every day. Why stick to store-bought salsa when you can use fresh tomatoes for homemade salsa inspired by Mexican and Italian flavors?
Fire Roasted Tomato and Chipotle Salsa – seasoned with Chipotle Chile Pepper, Organic Ground Cumin, and Organic Garlic Powder – goes marvelously with a bowl of tortilla chips or Seared Ancho Pepper Chicken. If homemade salsa with grilled vine-ripened tomatoes, onions, cilantro, and lime juice sounds tantalizing, Charred Tomato Salsa is your salsa of choice.
For an unforgettable appetizer, serve Mediterranean Salsa with pita chips or crostini. This fresh homemade salsa entices with Basil Leaves and Marjoram Leaves. For variety, dig into our Tuscan Chicken with Mediterranean Salsa.
And if someone asks you, "What is pico de gallo?", show them how to make pico de gallo! Our take on this classic Mexican-style homemade salsa – featuring tomatoes, onions, cilantro, and Casera Carne Asado Seasoning – highlights our Grilled Chicken with Pico de Gallo.
Make the Most Out of Roasted Tomatoes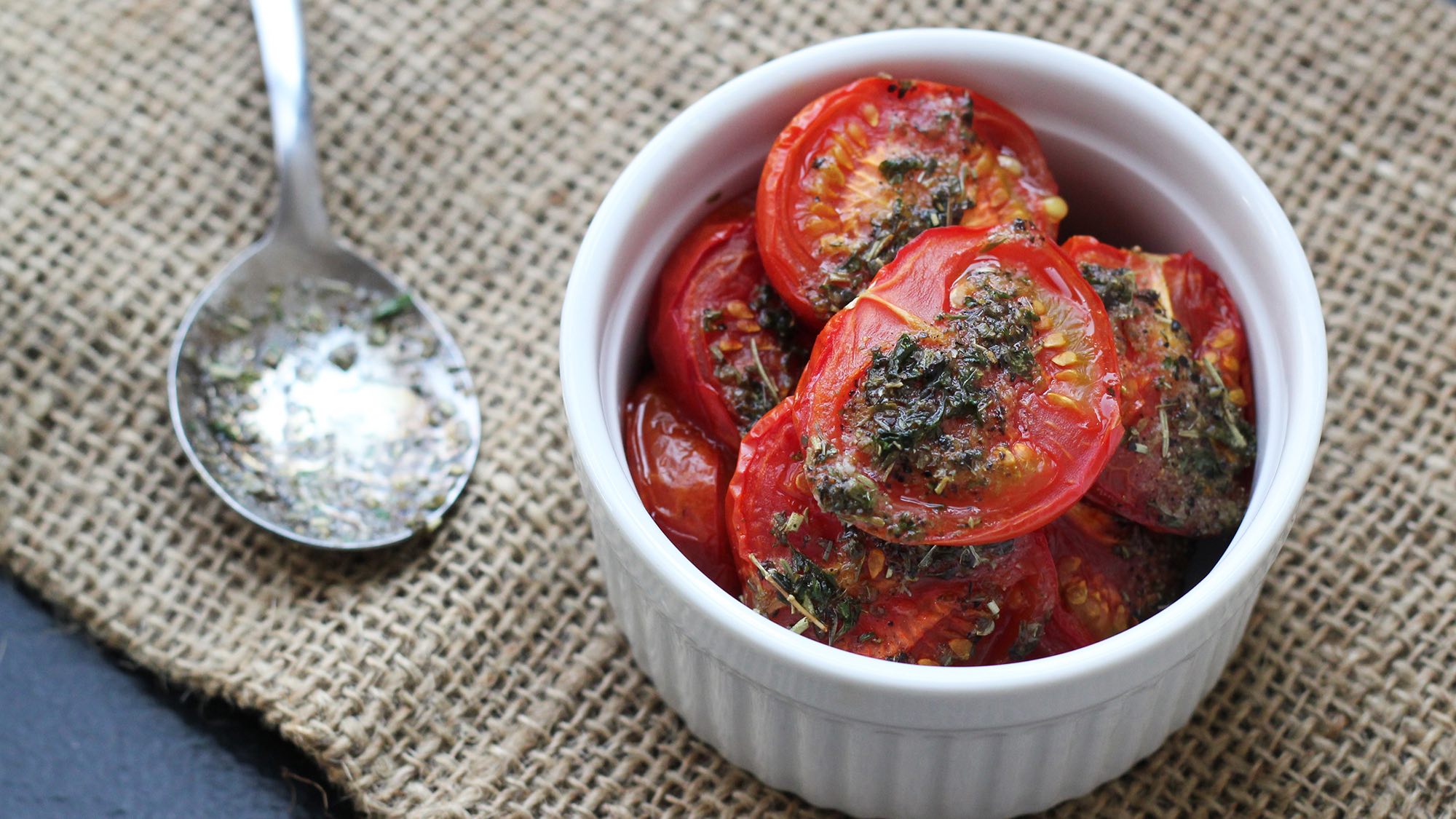 Obsessed with homemade spaghetti sauce? Oven Roasted Tomatoes are the answer to your prayers. Spaghetti with Oven Roasted Tomato Sauce is a perennial family favorite. Oven roasted tomatoes are just as delicious on pizza or as a side dish.
Cherry tomatoes, shrimp, and spinach harmonize beautifully in our Tomato Garlic Shrimp and Pasta Skillet. It takes 30 minutes to cook for an easy weeknight dinner.
More Tomato Sauce and Salsa Recipes To Try
Learn More About Cooking With Tomatoes
Save your favorite family dinner recipes and organize your ingredients with our online meal planner. You can also make meal prep simple by creating a Flavor Profile, so you can store your favorite recipes and create grocery lists for easy shopping.