Whether soft or hard shell, corn or flour, beef, pork, eggs, vegetarian or fish, who doesn't just love tacos? But why should they be exclusively savory? We're finding endless ways to explore their sweet side, by mixing and matching sugary shells, fillings, and toppings. Thanks to dessert tacos, we can enjoy our favorite treat three meals a day!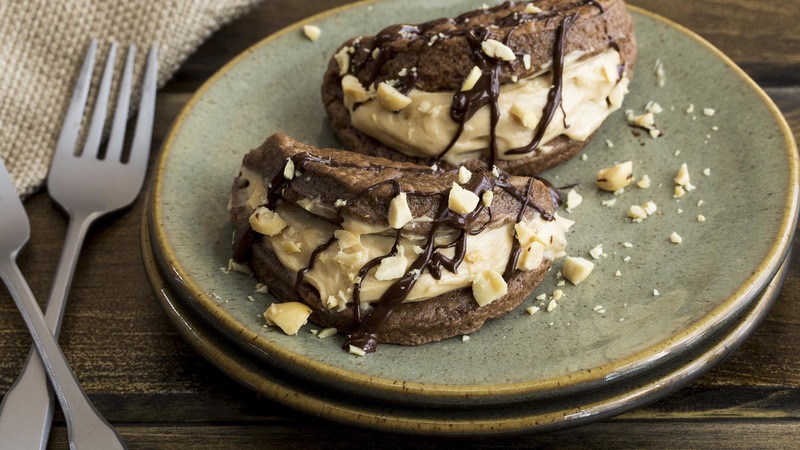 Dessert Taco Shells
Obviously, tortillas are standard.
You can certainly go the traditional route simply by brushing tortillas with butter, sprinkling them with cinnamon (or blends like McCormick® Gingerbread, Apple Pie or Pumpkin Pie Spice), draping them over two rungs on your oven rack to form a hard shell "base," and baking around 375 degrees for 10-12 minutes until crisp. But that's just the start!
You can maintain a Mexican flavor profile by whipping up a batch of Buñuelos (flat, round fritters, soaked in an anise and citrus syrup).
Or even go in an Indian direction, with grilled naan bread. In fact, this grilled naan recipe is practically a dessert taco already, since it includes fruit and goat cheese!
And speaking of ready-to-go recipes, check out this seriously sticky and indulgent Chocolate Peanut Butter Bao Bun. You won't miss the meat in this sugary play on a classic Chinese bun!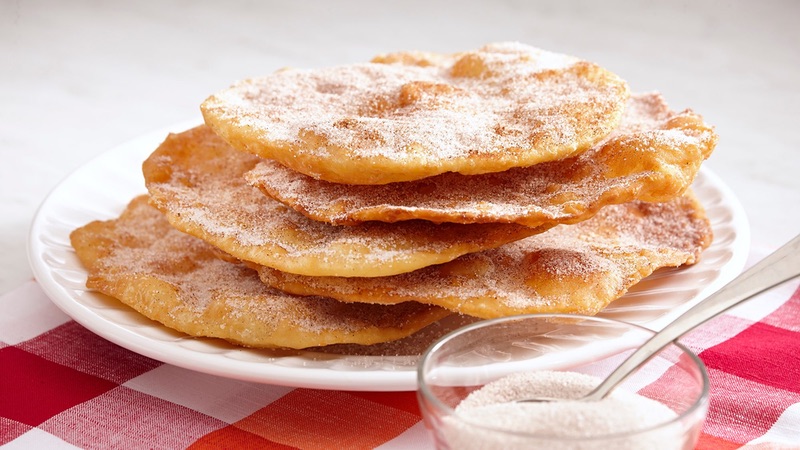 Breakfast favorites already have what it takes to form the perfect base for tacos––from lacy, delicate crepes, to sturdy, eggy waffles, whose grooves are ideal for soaking up ice cream, whipped cream, and all manner of sauces and syrups.
Pancakes are a perfect choice too, and you can infuse flavor right into the batter.
Try using Red Velvet Pancakes or Maple Banana Bread Pancakes, and selecting various, complimentary accompaniments to create a dessert taco "theme!"
Which brings us to….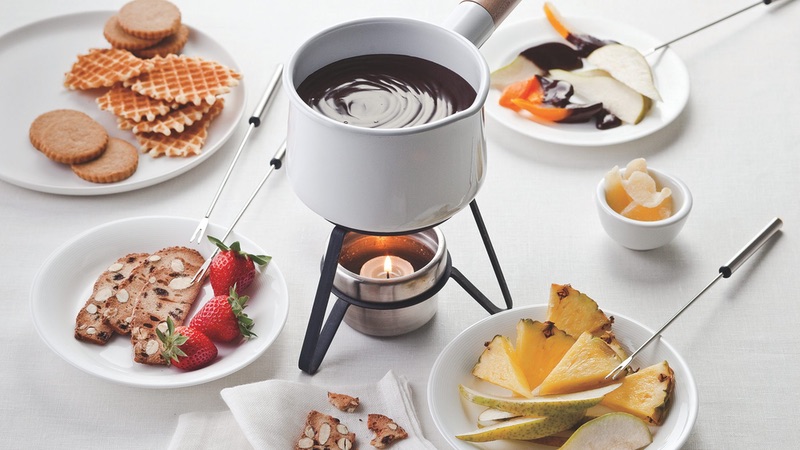 Ice Cream Taco Fillings
All hail the ice cream taco! Yes, you'll need to eat them before they melt, but that shouldn't be an issue. Besides being tempting, tacos are the kind of thing you tend to consume in one go.
• A gingerbread spice-dusted tortilla pairs wonderfully with Gingerbread Ale Ice Cream
• If you're using buñuelos, we can't think of a tastier partner than Roasted Cinnamon Ice Cream, perhaps finished with a shake of chili powder and a drizzle of Cinnamon Chocolate Fondue
• Carrot Cardamom Ice Cream is an ideal foil for naan
• Or you can try slices of thickly cut French toast wrapped around No Churn Key Lime Pie Ice Cream and sprinkled with graham cracker crumbs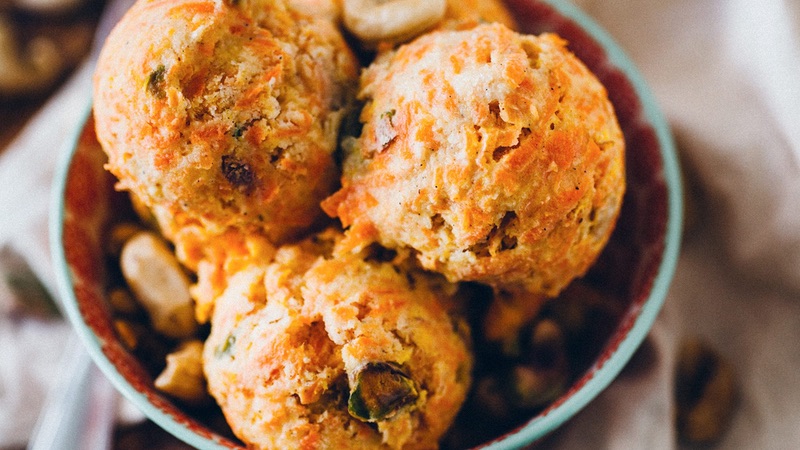 Fruit Taco Fillings
Not that you need to limit yourself to ice cream. We love a good fruit taco, too. Think crepes folded around:
• Calypso Grilled Pineapple
• Grilled Bananas Foster
• Spiced Peach Melba
• Fresh Berries in Peppered Balsamic with Vanilla Mascarpone
Mousse Taco Fillings
Or go the creamy route with all manner of mousses:
• Make cheesecake tacos, using No Bake Strawberry Cheesecake filling
• Welcome fall with Pumpkin Pie Mousse with Toasted Pecans
• Or double down on red velvet, by finishing pancakes with Red Velvet Mousse with Vanilla Whipped Cream
We also can't think of a better way to go, than via death by chocolate taco: mound your "shell" with rivers of cocoa-rich Pudding, or clouds of Cappuccino Mousse.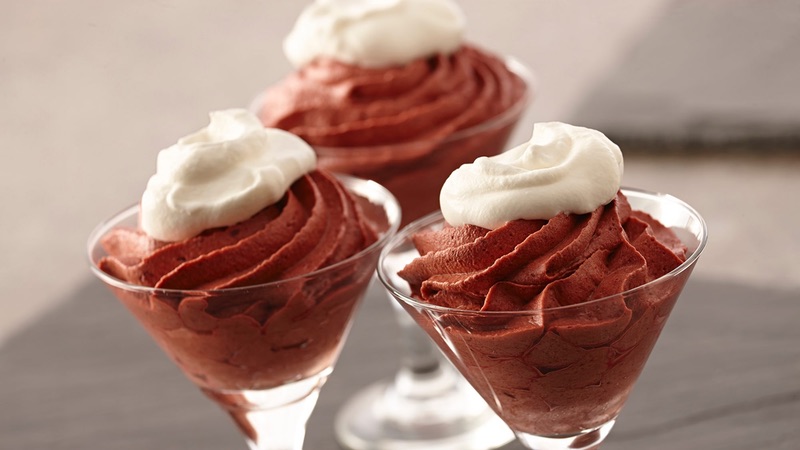 Ready for the finishing touch? Let's talk toppings!
Dessert Taco Toppings
Everything's on the table here––from fruit and nuts to syrups and streusels, to sauces and creams. It's all about pulling your theme together.
• Three-Chile Mole Fondue mixes sweet with spicy (and three different kinds of chilies) for a smoky yet semi-sweet kick
• Add an indulgence factor to fruit with Easy Butter Toffee Sauce
• Or balance the intense sweetness of ice cream with Dried Fig, Honey and Spice or Pomegranate and Cranberry Compote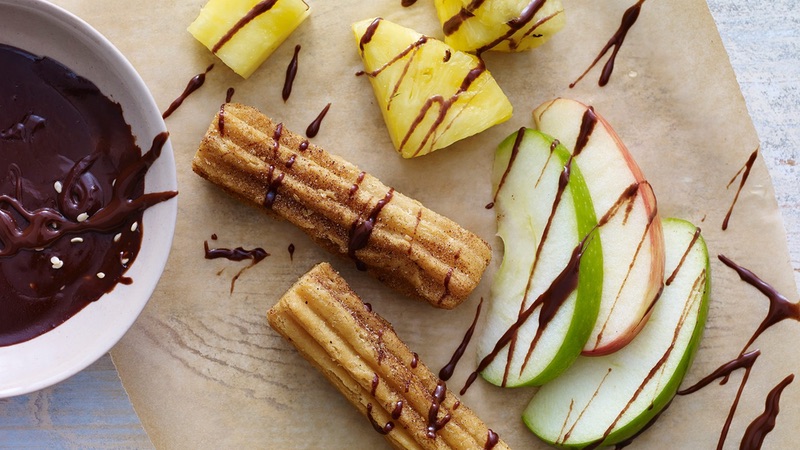 Instead of pie, why not try a Thanksgiving dessert taco, finished with Cinnamon Pecan Pie Topping or Pumpkin Pie Spiced Whipped Cream?
And don't forget about your spice drawer. In addition to flavoring shells and fillings, they can be used to great effect as a final accent.
Can't get enough of the sweet stuff? Check out our guide to coconut milk desserts and discover more dessert recipes here.