For pure comfort food on a chilly fall or winter day, it's tough to top the hearty satisfaction of a chicken noodle soup recipe. That savory broth loaded with chicken and veggies always does the trick!
And if you love living the slow cooker lifestyle, chicken noodle soup is truly made for you. From Instant Pot chicken noodle soup to crockpot chicken noodle soup, there are so many delicious ways to prepare it.
Homemade Chicken Noodle Soup Is the Best
While canned chicken noodle soup originally became popular in the 1930's, it's even more rewarding when you take the time to prepare your own homemade chicken noodle soup with the best spices and seasonings.
Whether you're enjoying lunch with the family or bouncing back from a cold, you can never have enough easy chicken noodle soup recipes. 
Let's explore seven delicious homemade chicken noodle soup recipes.
Instant Pot Chicken Noodle Soup Recipes? Yes, Please!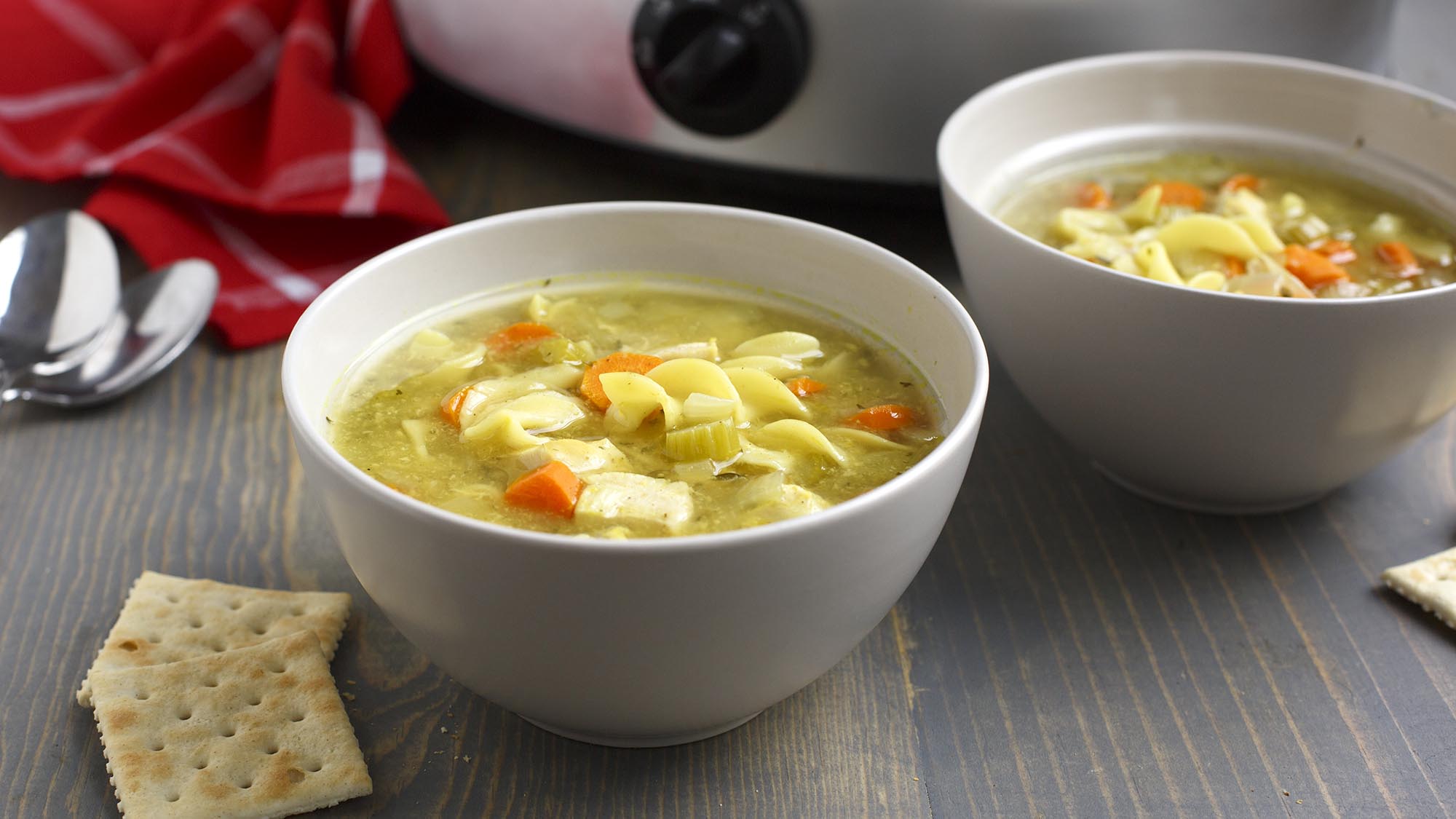 What sets this homemade chicken noodle soup apart is its wonderful, aromatic selection of seasonings. With Garlic Powder, Thyme Leaves and Bay Leaves, the cubed chicken breasts, carrots and celery taste absolutely heavenly. An easy slow cooker recipe, it's sure to become a go-to for quick family dinners.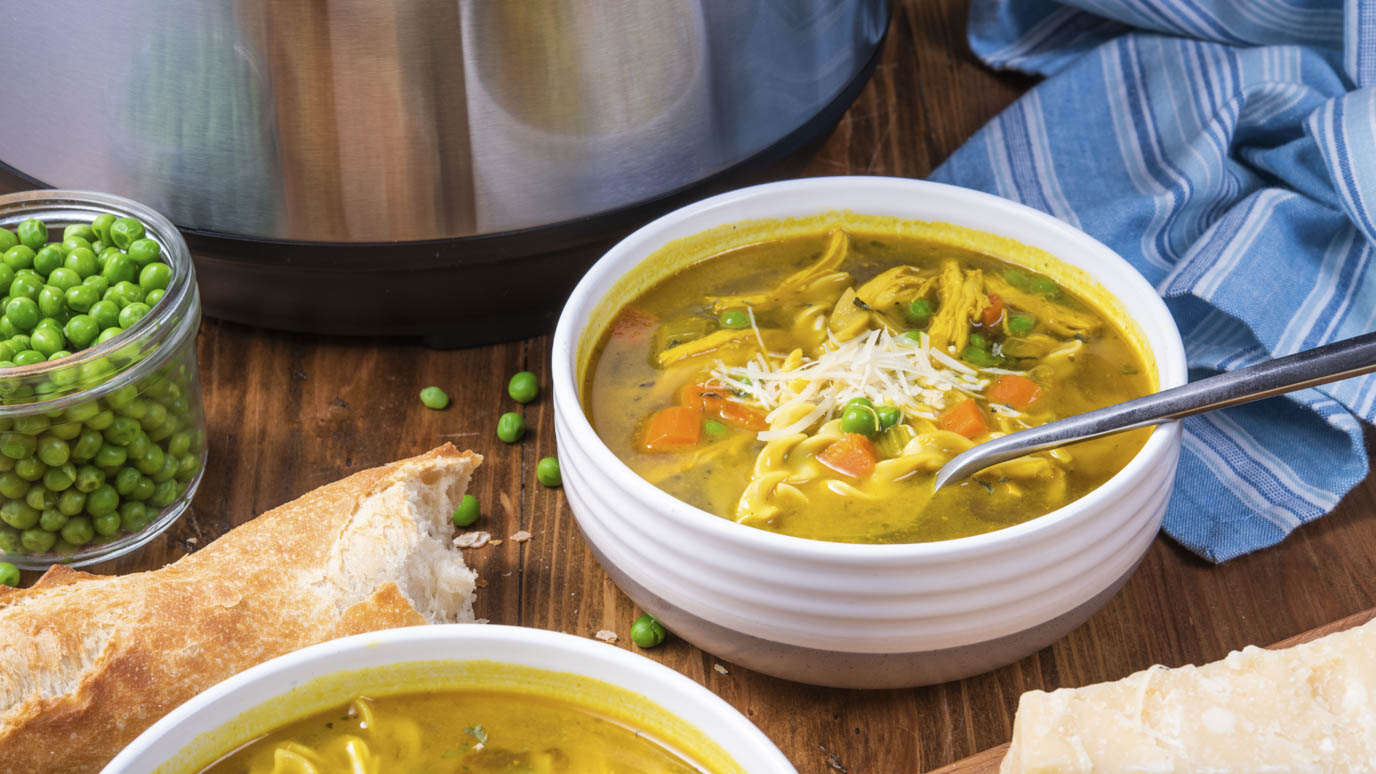 Our Instant Pot chicken noodle soup recipeg ets its earthy, delicious flavor from Ground Turmeric. Brimming with yellow onion, peas and egg noodles, it's ready to serve in half an hour. A sprinkling of parsley offers a pop of color for a finishing touch. Chicken noodle soup, like this one, also freezes nicely for make-ahead meals.
Enjoy These Easy Chicken Noodle Soup Recipes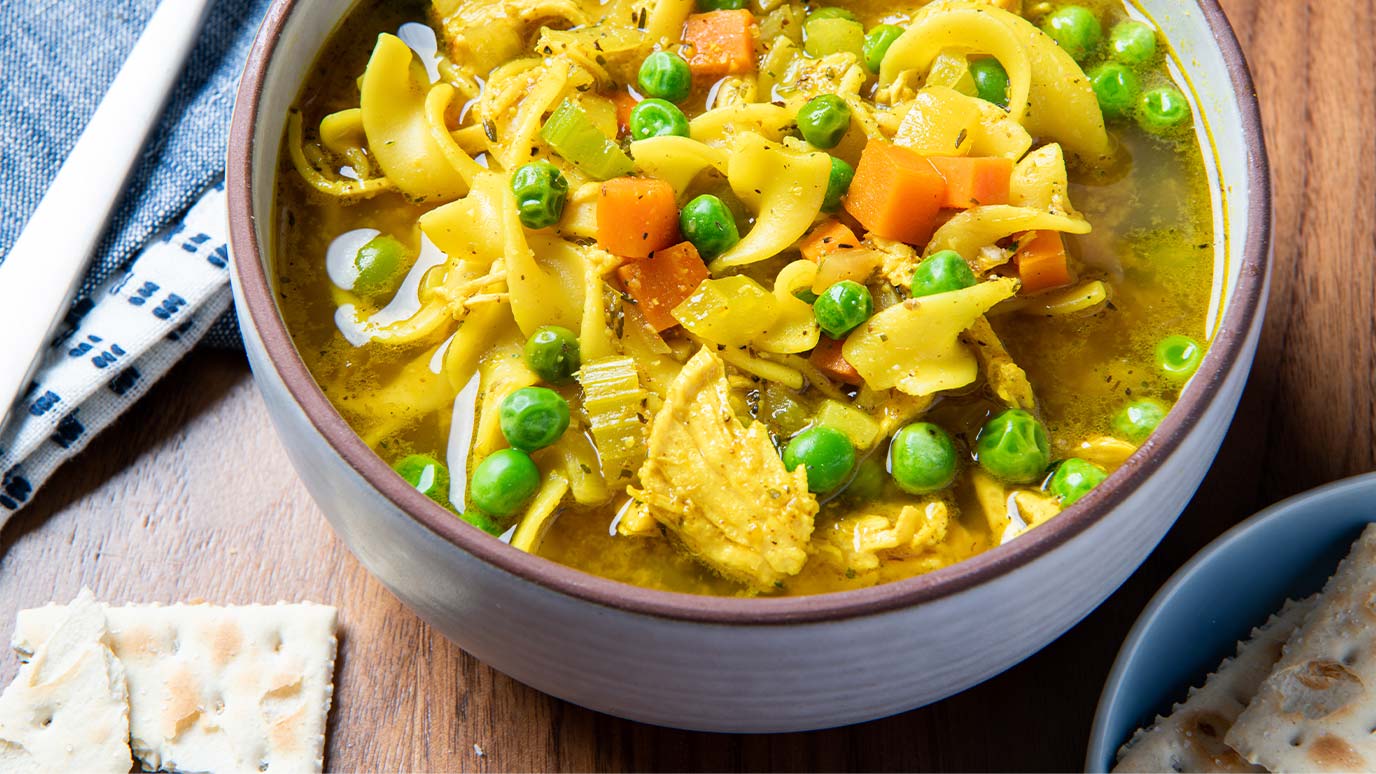 This is a true comfort food classic, and it's easy to personalize with extra veggies. Some kale or spinach brings extra goodness to our homemade chicken noodle soup. Any way you approach it, it's a hearty, energizing dish, with chicken cooked to perfect tenderness. So flavorful and so simple!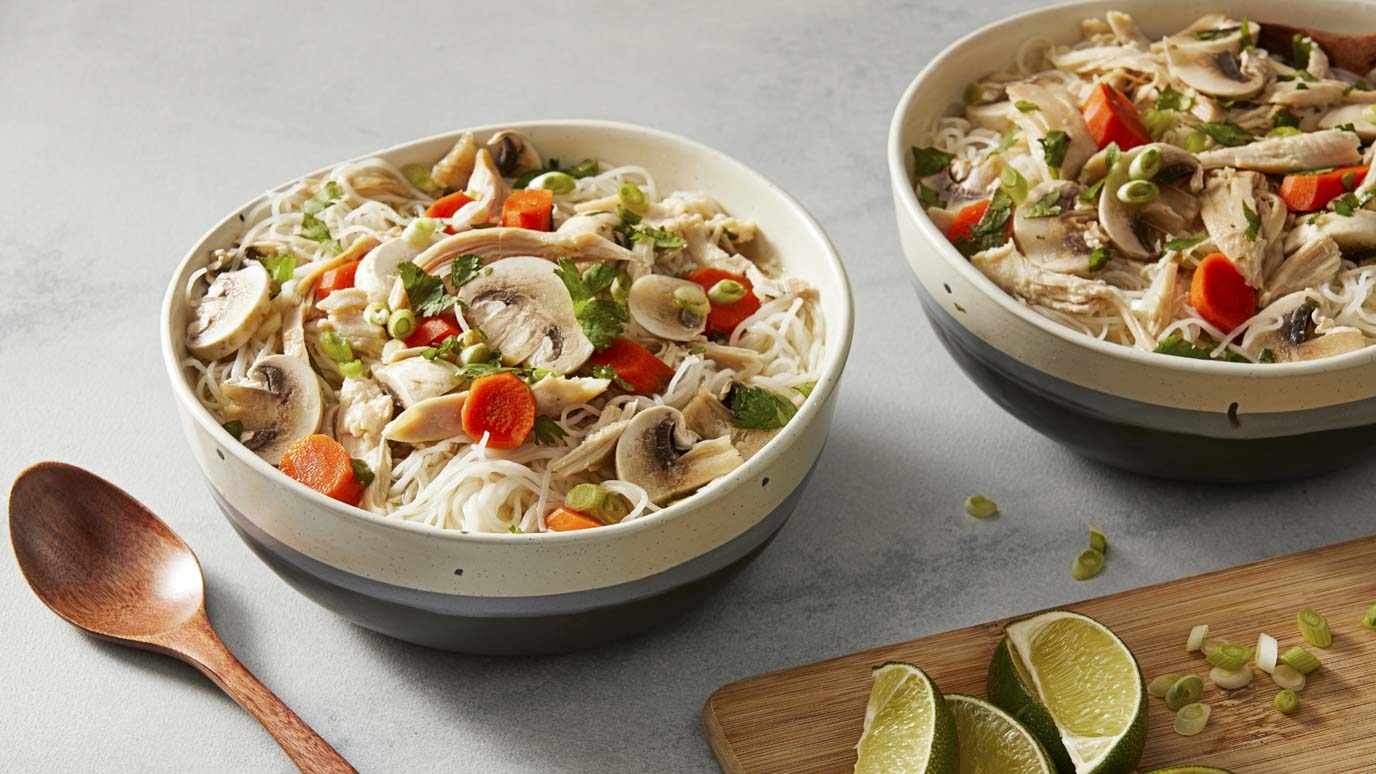 Love making easy soups inspired by Asian food? If so, you've got to check out this mouthwatering chicken noodle soup recipe. Thai Kitchen Gluten Free Premium Fish Sauce, chopped fresh cilantro and lime juice add bright flavor to the hearty variety of chicken, carrots and mushrooms. 
More Irresistible Chicken Soup Recipes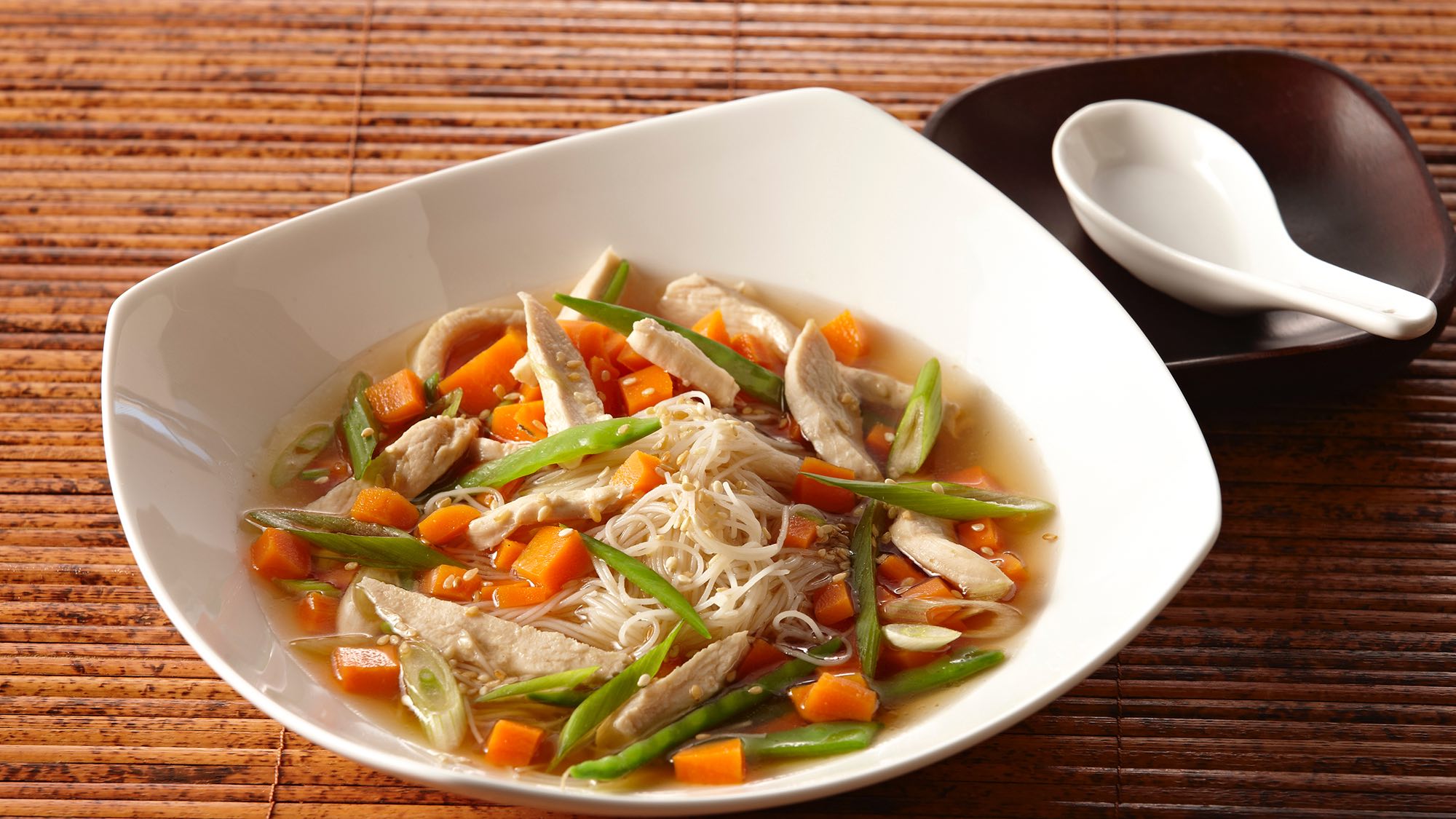 Seasoned with Ground Ginger and toasted Sesame Seed, this Asian-inspired chicken noodle soup will keep you coming back for more. It's loaded with hearty chicken, diced carrots and snow peas – and it's ready to serve in just 25 minutes. Looking to cut back on sodium? The recipe features reduced-sodium soy sauce and reduced-sodium chicken broth.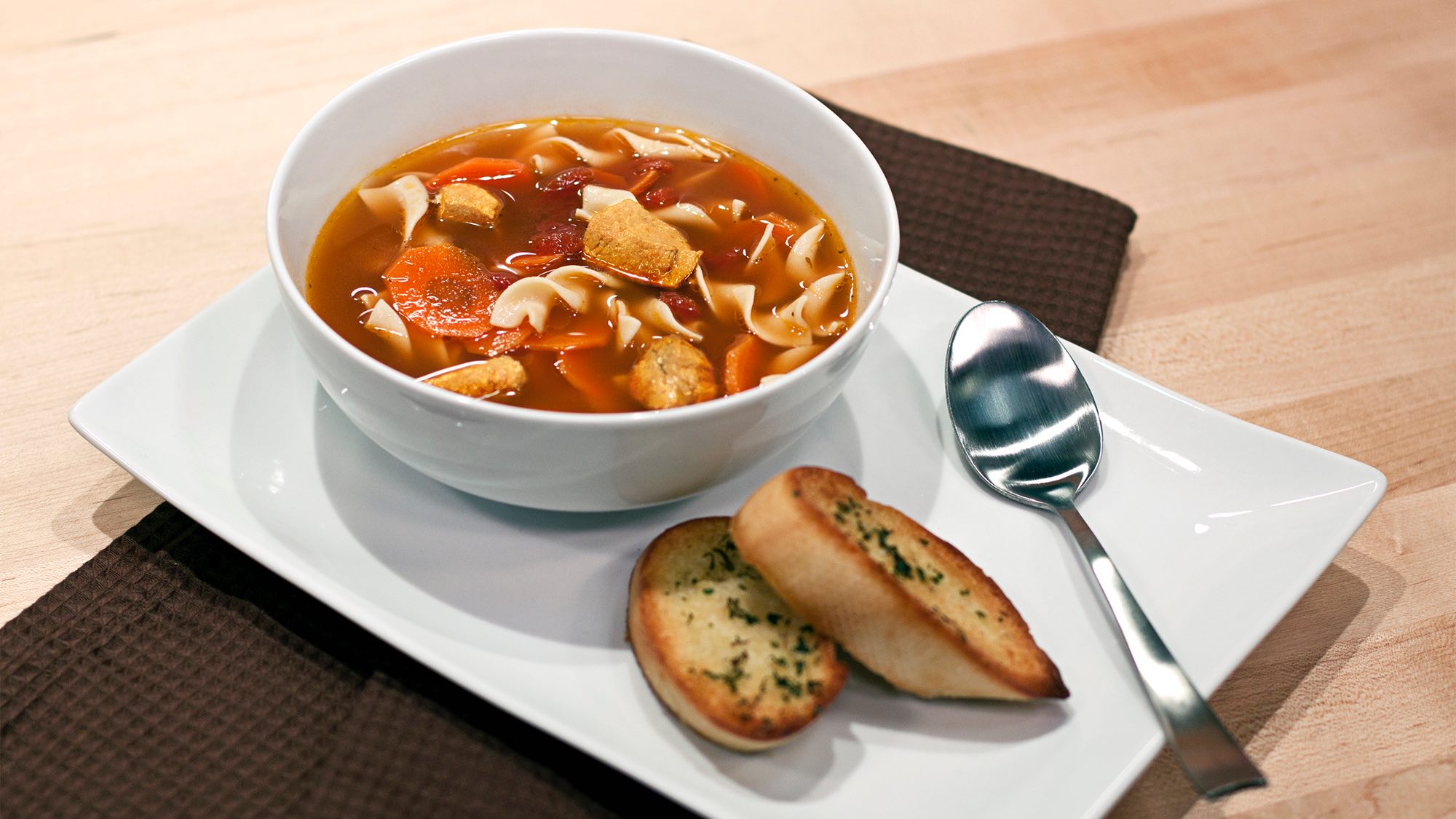 Not only is it packed with a flavor trio of oregano, rosemary, and thyme, its also prepared in the slow cooker, so you don't have to tend to it as it simmers.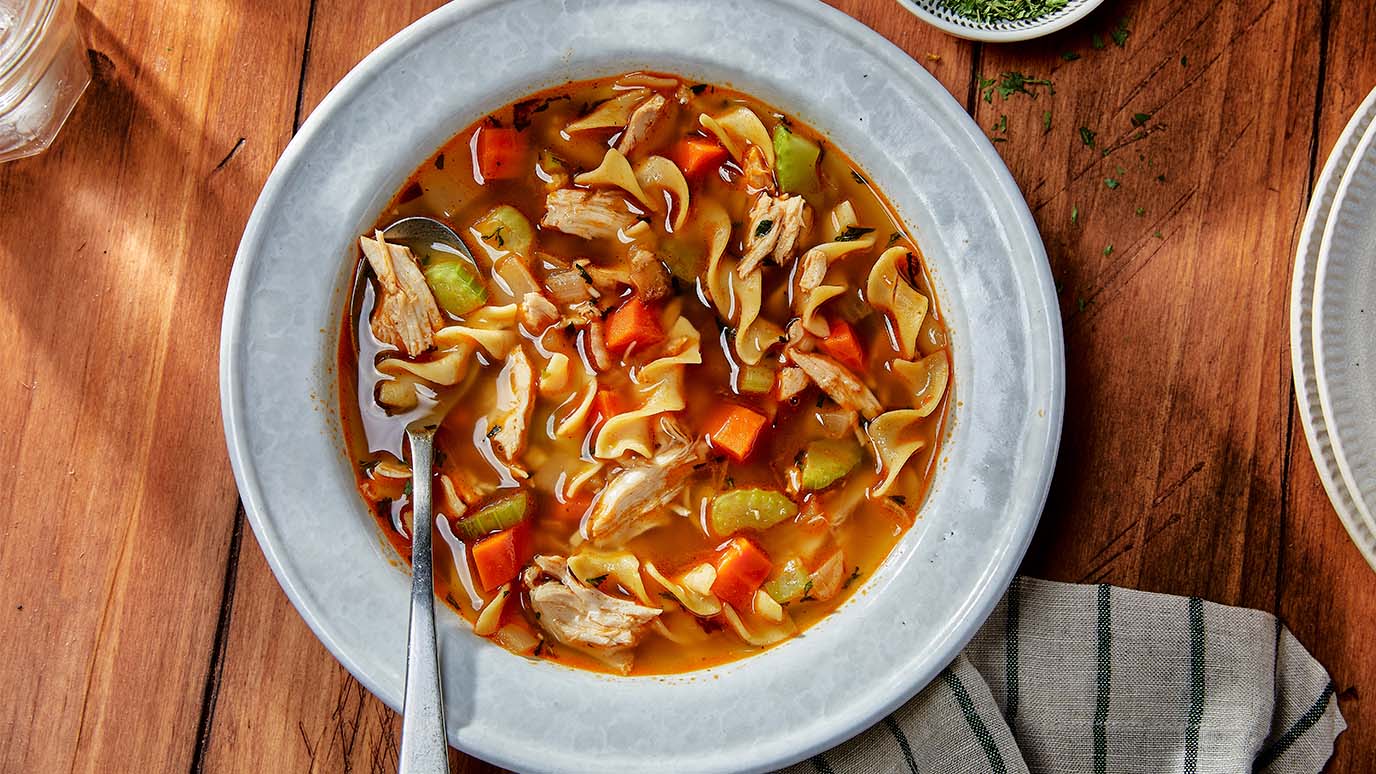 Whether you pick up a rotisserie chicken from the grocery store or make our Rotisserie Style Chicken recipe in advance, this flavor-laden chicken noodle soup recipe delivers. Flavored with Parsley Flakes and Perfect Pinch Rotisserie Chicken Seasoning, the soup pairs well with a garden salad or grilled cheese sandwich at lunchtime. 
More Chicken Soup Recipes To Try At Home
Tips for Making Soups
Ready To Make Your Own Chicken Noodle Soup Recipes? 
Save your favorite chicken noodle soup recipes and organize your ingredients with our online meal planner.  You can also make meal prep simple by creating a Flavor Profile, so you can store your favorite recipes and create grocery lists for easy shopping.