If you're trying to adapt a regular soup recipe to your slow cooker or to improve one you've already made, here are a few slow-cooking tips to help you make the best soup ever.
1. Add these ingredients at the beginning.
Some ingredients stand up to, and benefit from, longer cooking times more than others. All of these can be added at the very start of cooking.
--Robust vegetables: Onions, root vegetables like potatoes and carrots, winter squashes, tomatoes, celery, cauliflower and broccoli
--Meats: Lean cuts from the shoulder and rump of beef, lamb, goat, pork, whole chickens, chicken thighs and chicken legs
--Spices: Most spices can and should be added at the beginning of cooking, though I find that rosemary can become bitter over the longest cooking times and is best added at the end.
2. Add these ingredients at the end.
These are quicker-cooking ingredients that wouldn't hold up over hours of cooking and add some fresh flavor to a slow-cooked dish. Add all of the following ingredients in the last 30-45 minutes of cooking.
--Softer vegetables such as peas, corn, bell peppers and spinach.
--Meat such as chicken breast, fish and other seafood. Check the chicken breast for doneness at the end of cooking and give it a little more time if it's still pink in the middle.
--Pantry Items: Rice, noodles and other grains. You can add these already cooked, though uncooked grains are helpful for soaking up excess liquid and it makes them more flavorful. Beans can cause some debate; personally, I like to add them at the end of cooking so they retain some firmness, though they can be added at the beginning if that's easier for you.
--Dairy products: Milk, yogurt, sour cream, cream cheese. Coconut milk is also best added at the end.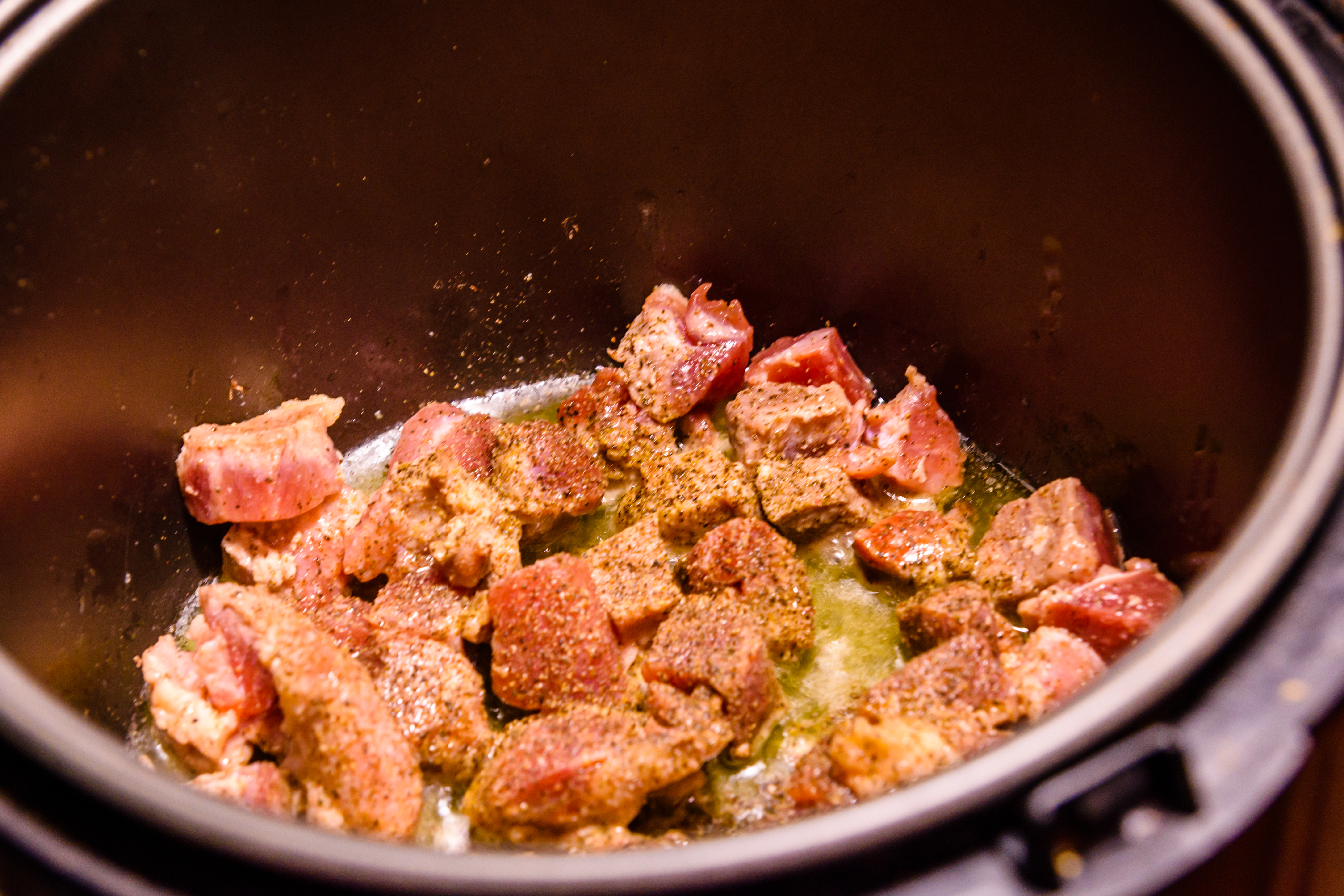 3. Cut all ingredients to the same size.
This ensures that all the ingredients will cook more or less at the same rate.
4. Take the time to brown your ingredients.
With our busy schedules, it's tempting and sometimes necessary to just dump all the ingredients in the slow-cooker and press "go." This is perfectly fine and will give you a nice warm dinner to come home to.
If you have a few extra minutes and want to take that soup up to the next level, brown the veggies and sear the meat before putting them in the slow cooker. You'll be rewarded with richer, more intense flavors in your soup.
5. Use less liquid.
There is very little evaporation in the slow cooker. If you're adapting a regular soup recipe, it's likely that you won't need to use all the liquid called for. Put all your ingredients in the slow cooker and then pour the broth over top. It should cover the vegetables by about 1/2 inch. If you have excess liquid at the end of cooking, remove the lid for the last 30 minutes to let some of it evaporate.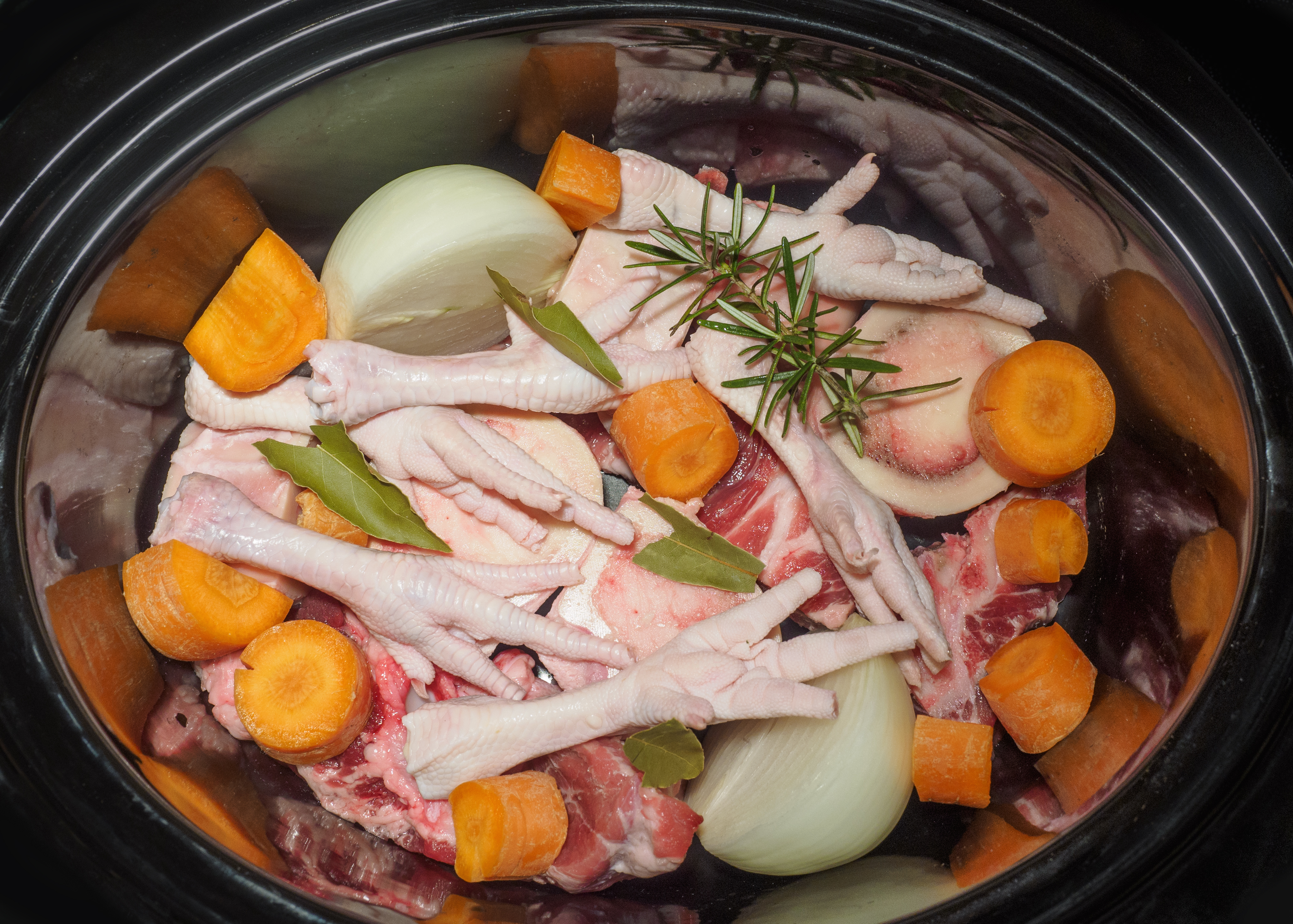 6. Place longer-cooking ingredients on the bottom.
Meats and root vegetables will take longer to become tender than, say, cauliflower. Nestle those items around the bottom and sides of the slow-cooker, where they will have more direct contact with the slow-cooker's heating element.
7. Choosing the right cooking time.
Recipes with meat like chili and pork shoulder are best when cooked for six hours minimum or up to 10 hours. Vegetarian recipes are best cooked for around four hours, but can do a minimum of two hours or maximum of six hours (after which the vegetables start to get unpleasantly mushy).
Keep these key tips in mind when putting together your slow-cooker recipes and you can't go wrong. A slow-cooker is also a tool like any other and you'll get better at cooking with it the more you use it.
This article is written by Emma Christensen and TheKitchn.com from The Kitchn and was legally licensed via the Tribune Content Agency through the NewsCred publisher network. Please direct all licensing questions to legal@newscred.com.