Michael Zentner is a fish out of water—or, to be more precise, a Red Sox fan too far from the Green Monster.
The Culinary Director of Butcher & Bee, Workshop, and The Daily, and a first-time dad to baby girl Zoe, the chef recently moved from his hometown of Boston, where he'd overseen eight restaurants under the Aquitaine Group, to Charleston, South Carolina.
A born and bred city kid, Zentner gives Charleston props for his having more space now and a backyard. Meaning for the first time in his adult life, he has a grill. Of course, he hasn't used it yet; he's a little busy. Instead, when he's looking for a taste of home—specifically, his favorite fast food patties from Boston-based Tasty Burger—he relies on a trusty kitchen tool that's as versatile as it accessible, and that's great for indoor cooking (even if you do have a backyard and a grill for the first time).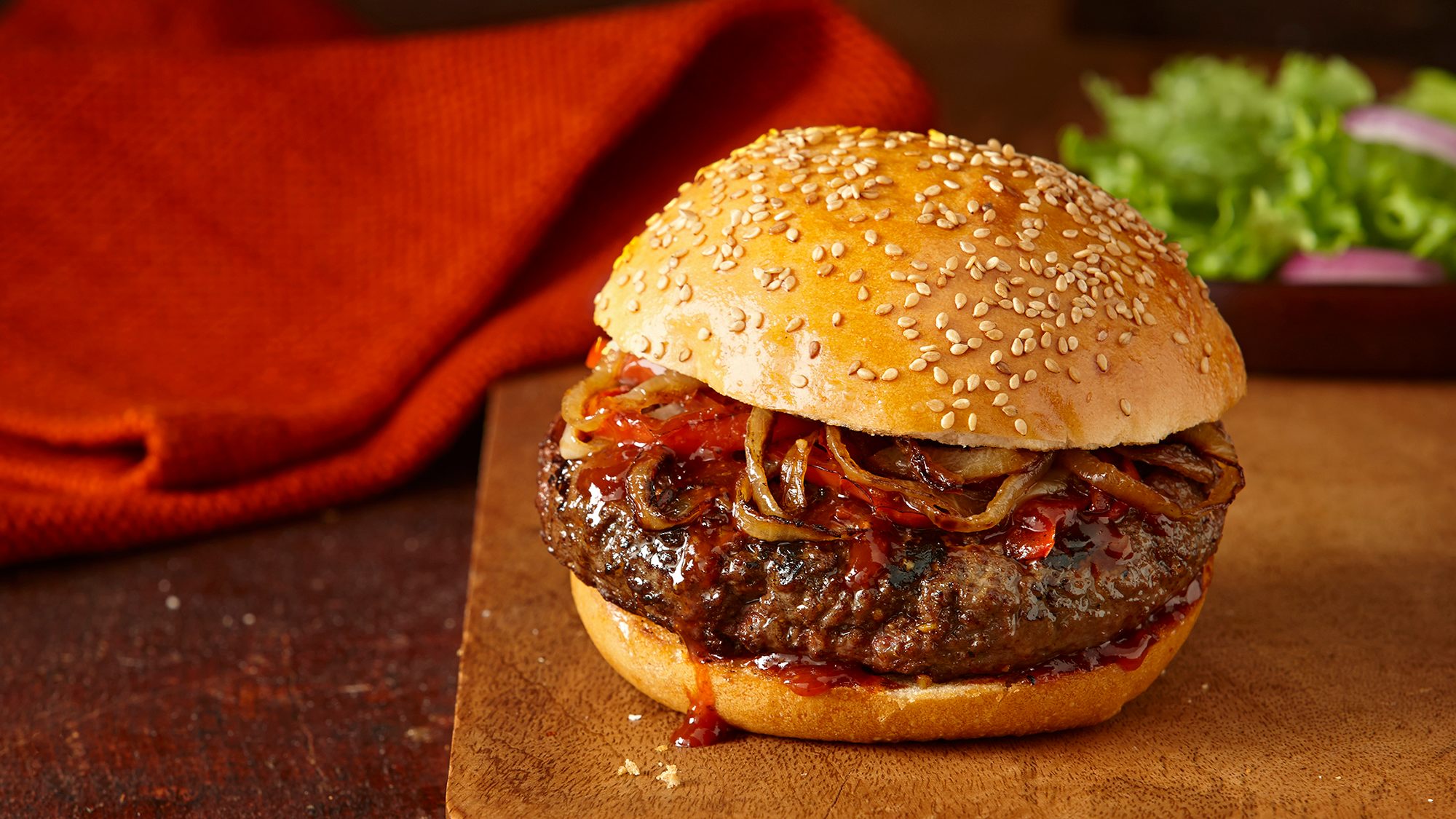 Enter the bamboo steamer. It's seen him through years of cooking at home when he wanted the satisfaction of fast food-style burger, but only had a tiny apartment in which to cook.
It's no secret, of course, that bamboo steamers—a staple in many Asian kitchens—are one of the handiest, most affordable cooking tools out there.
Zenter relies on them in his restaurant as well as his home kitchen, where he uses them for everything from baby Zoe's mashed veggies to keeping tortillas warm. And one day, the sheer versatility of the steamer led to a bonafide burger revelation.
The a-ha moment happened at a Red Sox game, of all places, when he looked at the Tasty Burger in his hand. The patty, cheese, and bun had melded together in a way that he had never been able to replicate at home. Then, the chef lightbulb. "The burgers are carried around in trays that kind of steam everything together," he realized. What might bring that particular moist heat to the burger game? You guessed it.
Back at home, he seared some sliders and then finished assembling them inside his bamboo steamer trays. "All the ingredients got to know each other a little bit: the buns were squishy, the sauce and pickles came together, and everything kept warm," he says.
Try it at home and you'll see that after four or five minutes, the cheese, pickles, bacon, kimchi, condiments, or whatever else you throw on top will come together in true fast food—or in Zentner's case, Fenway Park—perfection.
The average steamer set you'll find in an Asian market (or online) are around 10 or 12 inches across and three inches deep, three trays to a set, with a lid. They can be larger or smaller; as one tray alone, or endlessly stackable. "You can get a more decorative steamer to be fancy, but a cheap one is the best," Zentner says of their rugged utility. Compared to metal, the bamboo heats particularly fast. The heat is moister, and it retains that heat longer, so you can store assembled food in the lidded trays, and use them as serving dishes, too. Of course, dumplings are traditionally served this way, but the utility of cooking and serving in the same vessel is another reason Zentner loves them for burgers.
Keep the burgers in the trays and they'll stay warm a good 25 minutes without losing their juicy integrity. "They'll taste the same as when they first came out," Zentner promises.
This article was written by Jacqueline Raposo from Food & Wine and was legally licensed through the NewsCred publisher network. Please direct all licensing questions to legal@newscred.com.