Everything You Need To Know About Pomegranates
What is Pomegranate? 
When it comes to this delicious fruit, most of us are pretty familiar with the edible seeds and pomegranate juice. Wrapped in a thick, fibrous skin, the purplish-red, grapefruit-sized orbs have a dense collection of edible, juice-encased pips inside. And boasting significantly higher levels of immune-boosting antioxidants than your garden-variety apples and pears, the ancient fruit (seriously, it's been around since Biblical times) has been more recently classified as a superfood.
Pomegranate Benefits
Pomegranates are a great source of Vitamin C and Vitamin K. The seeds are a great source of fiber. The superfruit is also known to be an antioxidant and have anti-inflammatory effects.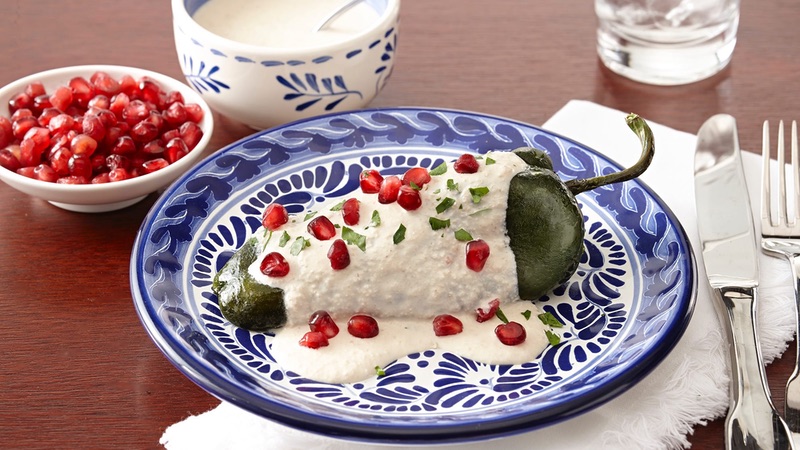 Where do Pomegranates Grow?
Pomegranate trees need plenty of heat and sunlight to grow. Originally from the Middle East, pomegranates are now commonly grown in mild-to-temperate climates, like California. They have also been cultivated throughout South Asia and the Mediterranean for several years.
Are Pomegranates in Season? 
Pomegranate season is usually pretty short. Our pomegranate season is at its peak in late fall and throughout winter, usually from the months of September to November. 
What Does Pomegranate Taste Like?
The basic flavor profile is sweet-tart. But this varies according to individual fruits and the degree of ripeness...ranging from sugary like juicy cherries, to outright sour, like raw cranberries.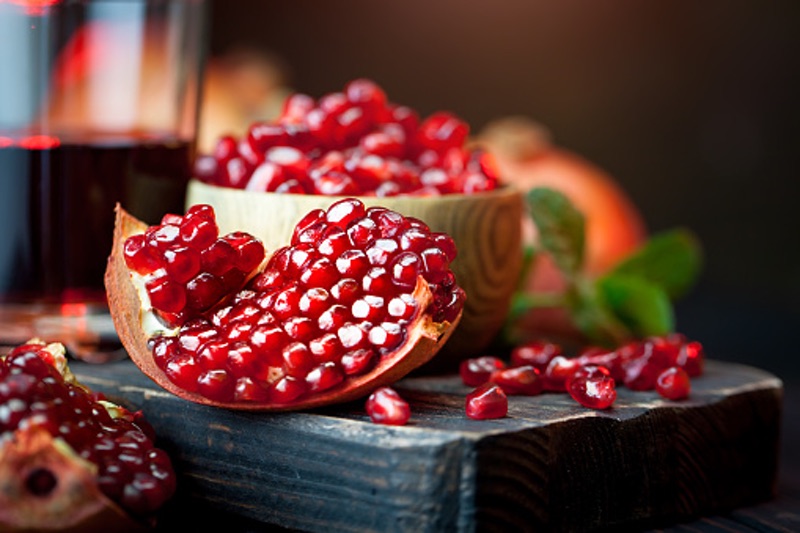 How to Pick a Pomegranate
When it comes to purchasing pomegranates, follow these steps:
1. Look for large, deeply colored, heavy specimens, which will have a greater proportion of the clear red juice and crisp pulp, with skin that's tough, thin and nearly bursting with seeds.
2. Press the fruits gently; if they release a powdery cloud, return them to the bin because the pulp is dry as dust!
How Long do Pomegranates Last? 
Believe it or not, pomegranates have a much longer shelf life than most fresh fruits. They can be kept at room temperature for 3 to 5 days or refrigerated in a plastic bag for up to 3 weeks. The seeds and the whole fruit can be frozen for about 3 months.  

How to Cut a Pomegranate
When it comes to how to cut a pomegranate, many people advise slicing it in half and tapping the back with a spoon to release the seeds. But here's a way that involves a lot less mess.
1. Cut off the peel near the blossom end
2. Remove it along with the bitter white pith
3. Lightly score the remaining peel into quarters from end to end
4. Working over a bowl, carefully break the fruit apart with your hands
5. Bend the peel inside out, and use your fingertips to lightly brush the seeds from the white membranes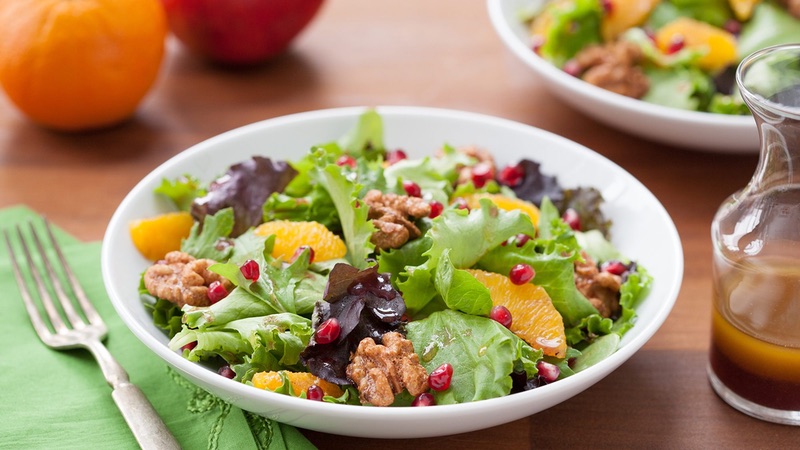 Pomegranate Recipes
Ready for some pomegranate recipes? There are many different ways on how to eat a pomegranate. Since the seeds glisten like rubies, they're the perfect way to dress up this Spiced Pomegranate and Orange Salad.
Pomegranate juice is also ideal for dressings and marinades, as in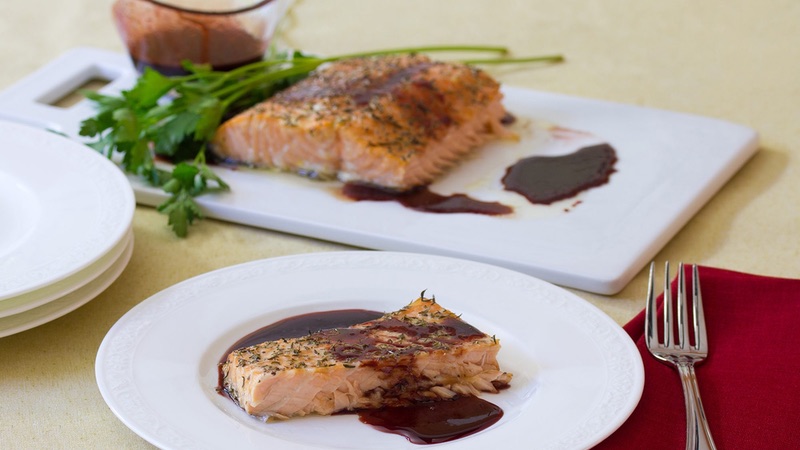 How to Cook Pomegranate
Allow the blush-colored juice to reduce into a sticky, sweet and faintly tart glaze, for spooning over Boneless Leg of Lamb, or creating a Pomegranate Ginger Sauce for pink filets of Oven Roasted Salmon. And since pomegranate is such a beloved staple of the Mediterranean and Middle East, it makes a dynamic addition to dishes such as:
Pomegranate Drinks
Pomegranate can also play a starring role in cocktail hour. Not only would guests welcome delicious appetizers including Toasted Walnut Dip with Pomegranate Molasses, and goat cheese bruschetta crowned with Pomegranate, Fig and Cranberry Compote, they'd swoon over festively hued and flavored creations like our Holiday Punch Ice Ring, scattered with seeds that glitter like holly berries or Christmas ornaments. 
So go on and take a whack at a pomegranate this winter; the season's most versatile superfruit.