Great homemade nachos are always a hit, especially when you offer up those cheese-laden tortilla chips with tasty dips like guacamole, salsa, and sour cream. Add in creative spices and seasonings, and the sky is the limit.
Whether you specifically love recipes inspired by foods like chili or tacos, or just crave hearty pub fare in general, nachos are fun to share with friends and family. 
Enjoy a Homemade Nachos Recipe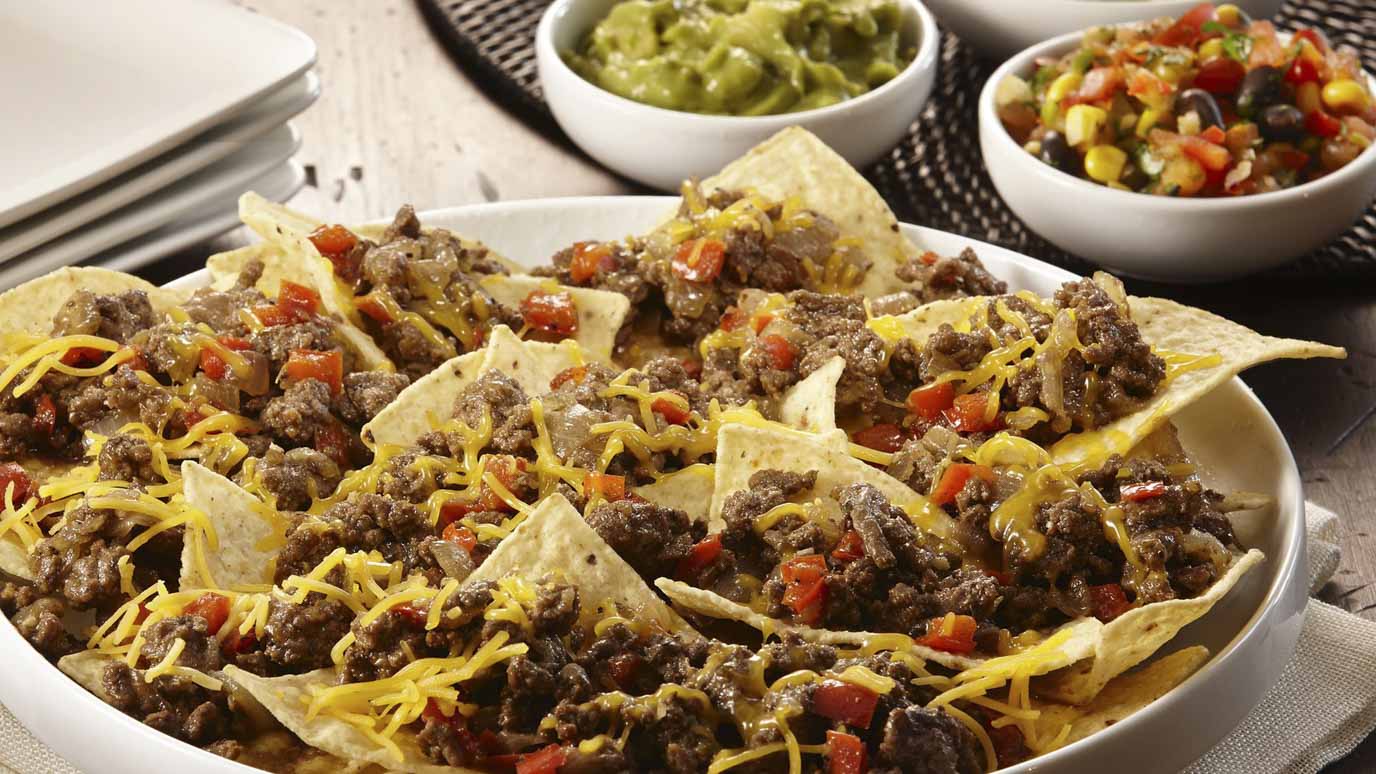 This hearty homemade nacho recipe lives up to its name. Featuring the bold flavors of Fajita Seasoning Mix, it will delight your eyes and your stomach with layers of meat, cheese, and peppers.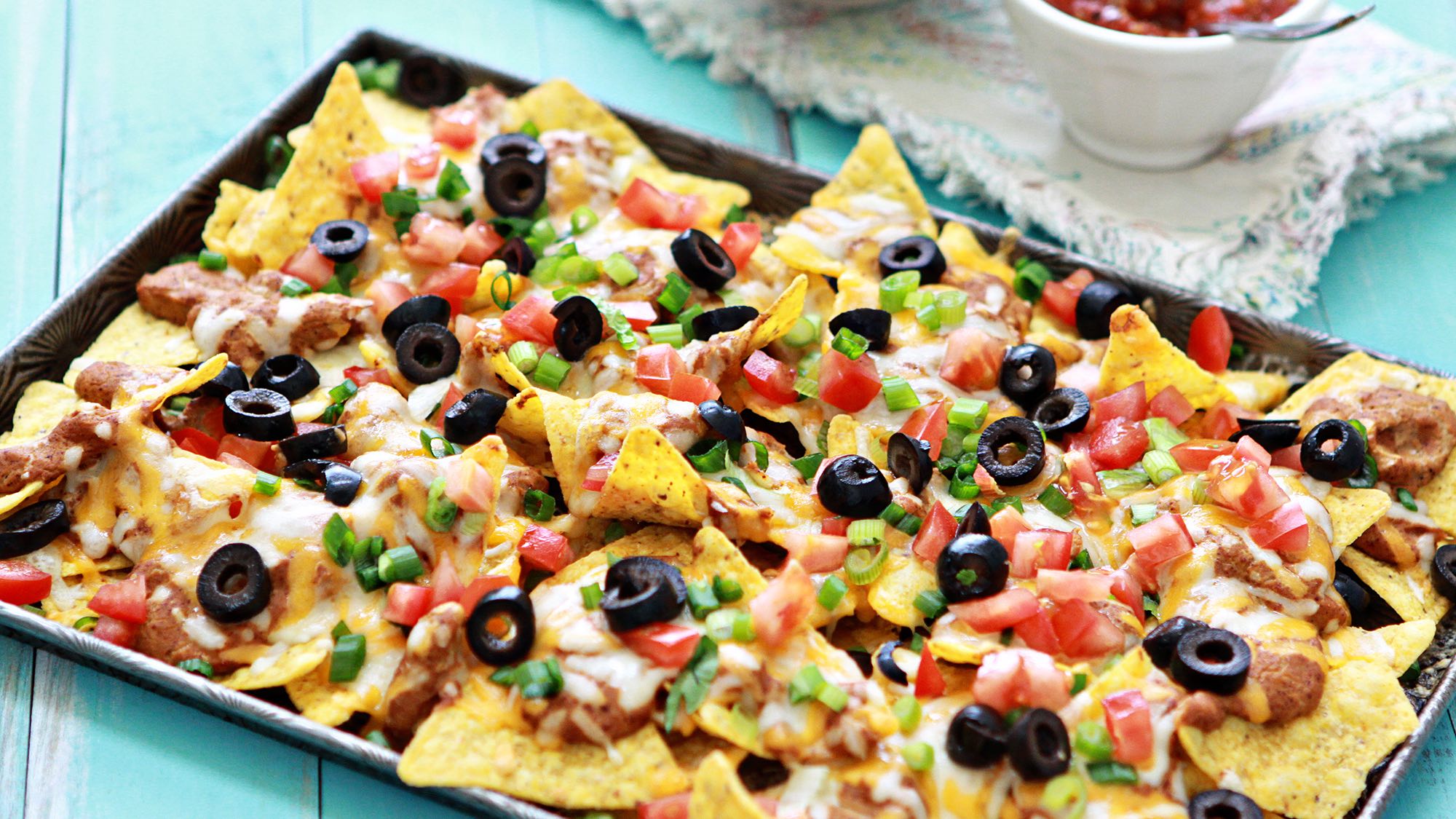 Throwing a party? This nachos recipe is a must-have. Chili Powder and Garlic Powder spice up classic nacho toppings such as refried beans, sour cream, tomatoes, and green onions.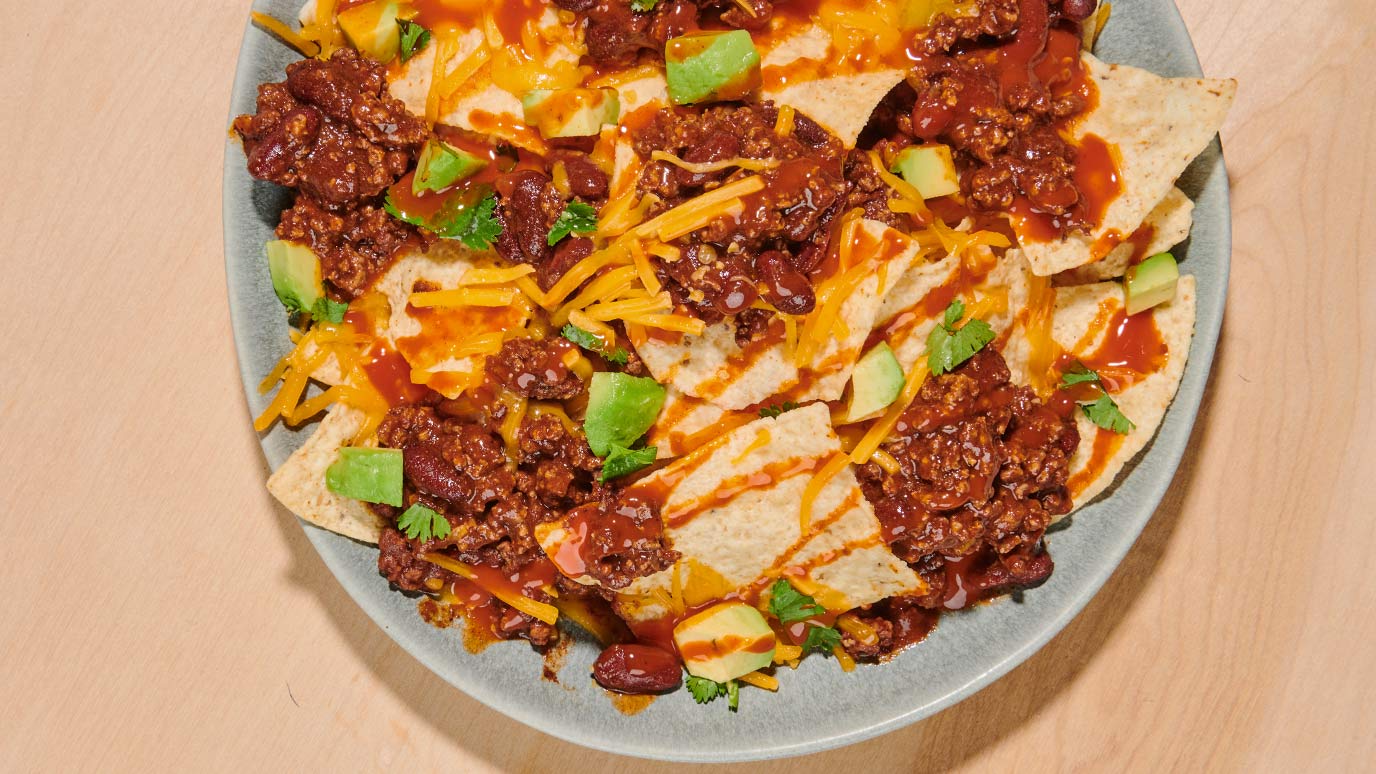 Sheet pan nachos recipes aren't just easy to prep and quick to clean up – they're also absolutely delicious. With red kidney beans, well-browned ground beef and Frank's RedHot Original Cayenne Pepper Sauce, this take is primed to satisfy with every single bite. 
So Much Crunchy Goodness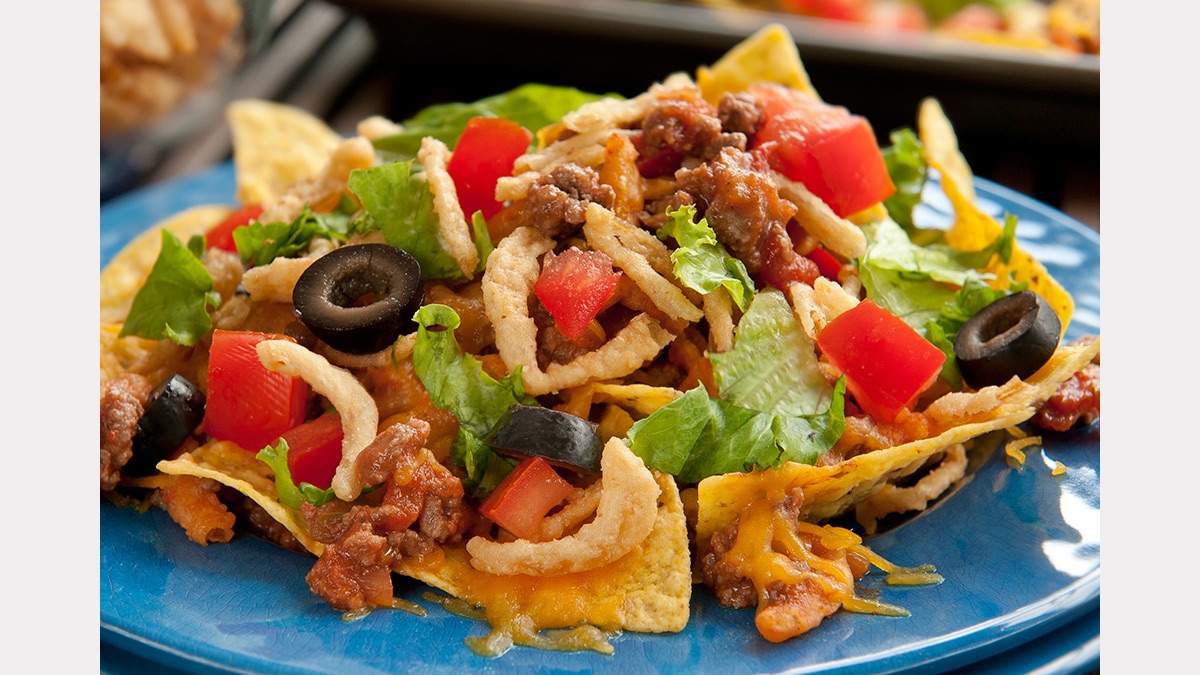 Take the good times to the next level with one of the best homemade nachos recipes you've ever tasted, starring our Original Crispy Fried Onions. Toppings like cheese, olives, tomatoes, and lettuce round it out.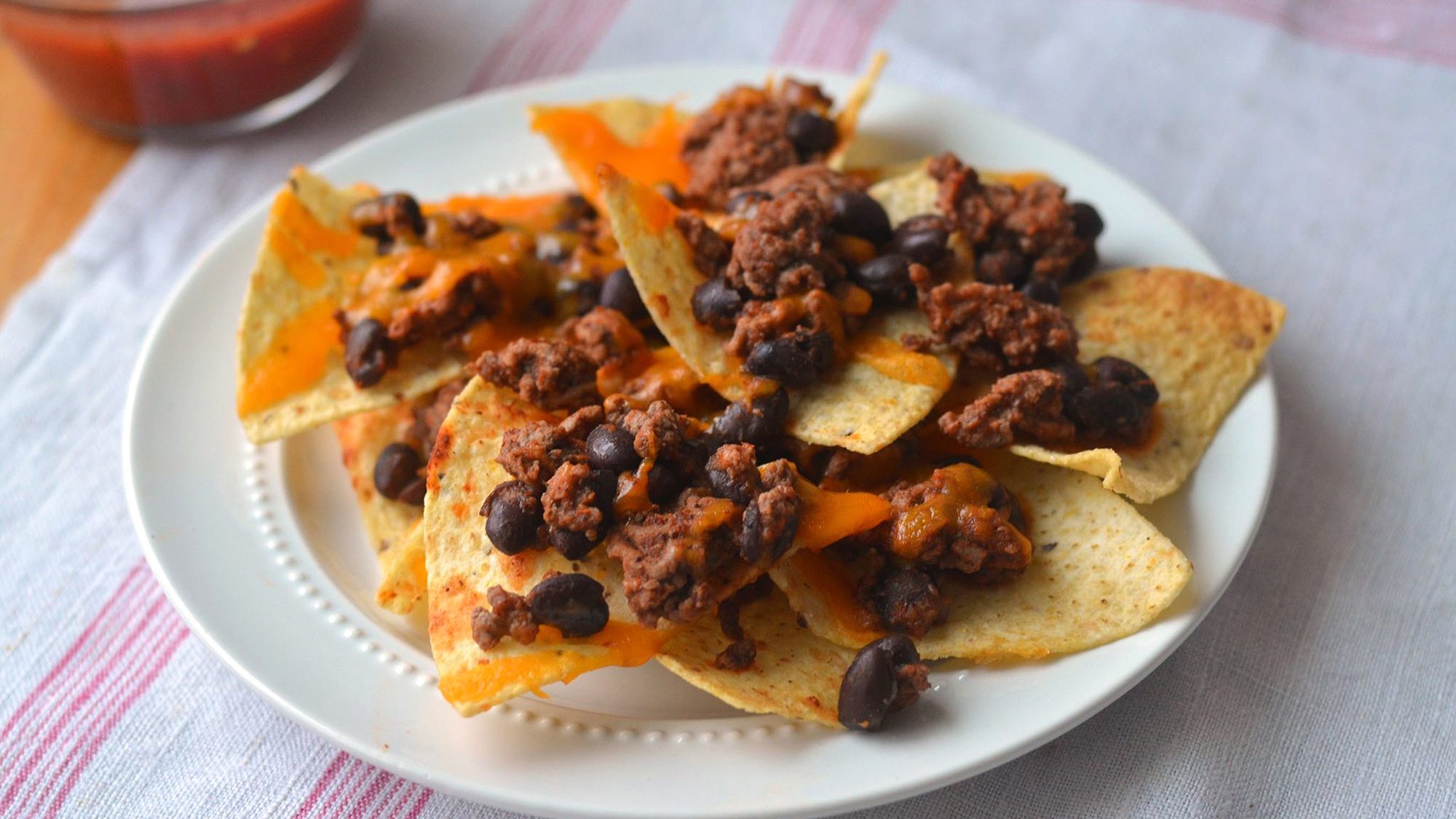 An exciting mix of seasonings – including Ground Cumin and Oregano Leaves – dials up this nachos recipe with cheddar cheese and black beans. For variety, substitute chorizo sausage for ground beef.
It's Time to Try Some Tasty Totchos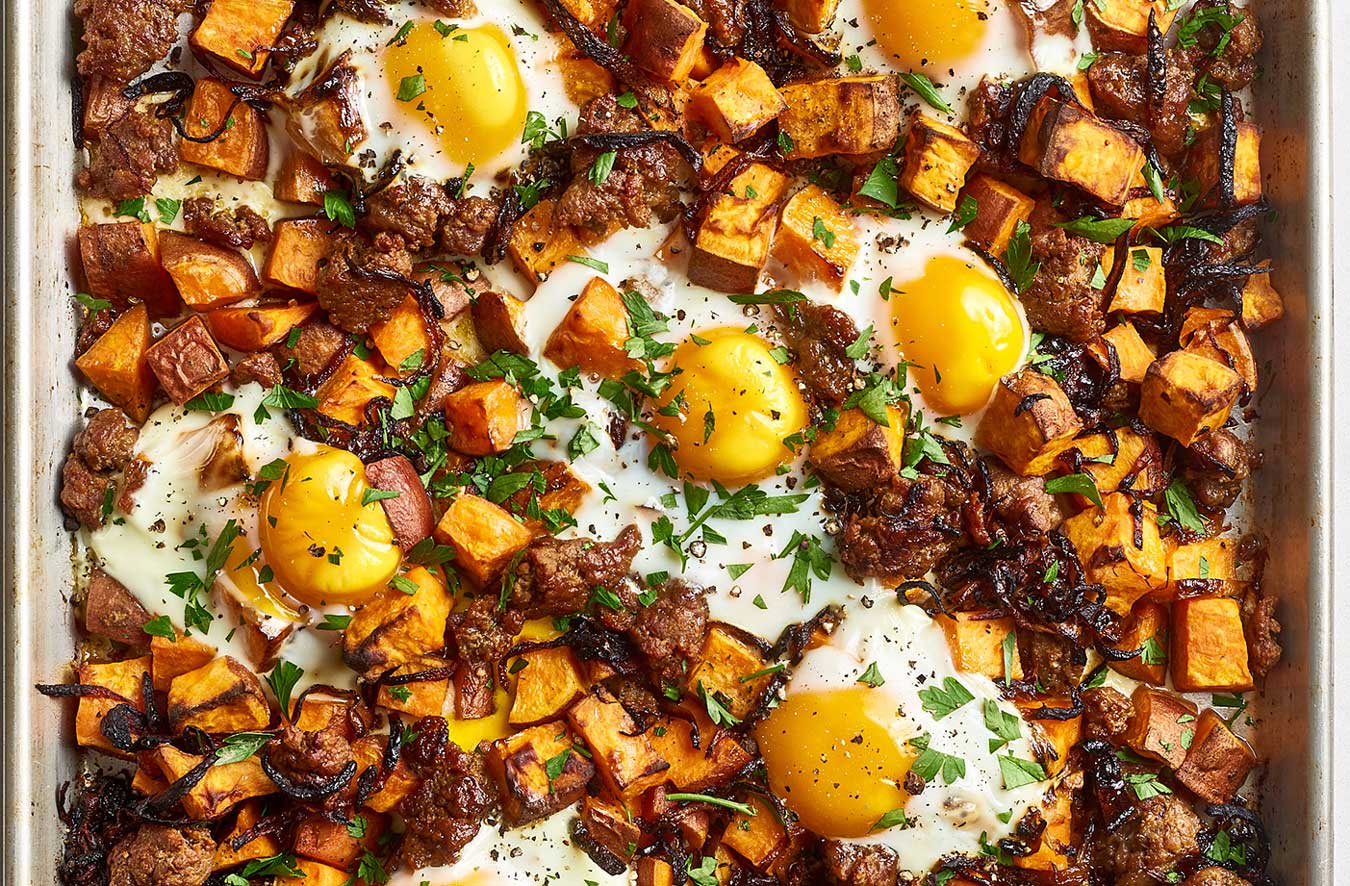 Whether you call them "totchos" or "tater tot nachos," substituting tater tots for tortilla chips and loading it all up with brisket and Stubb's Smokey Brown Sugar BBQ Sauce is a recipe for success.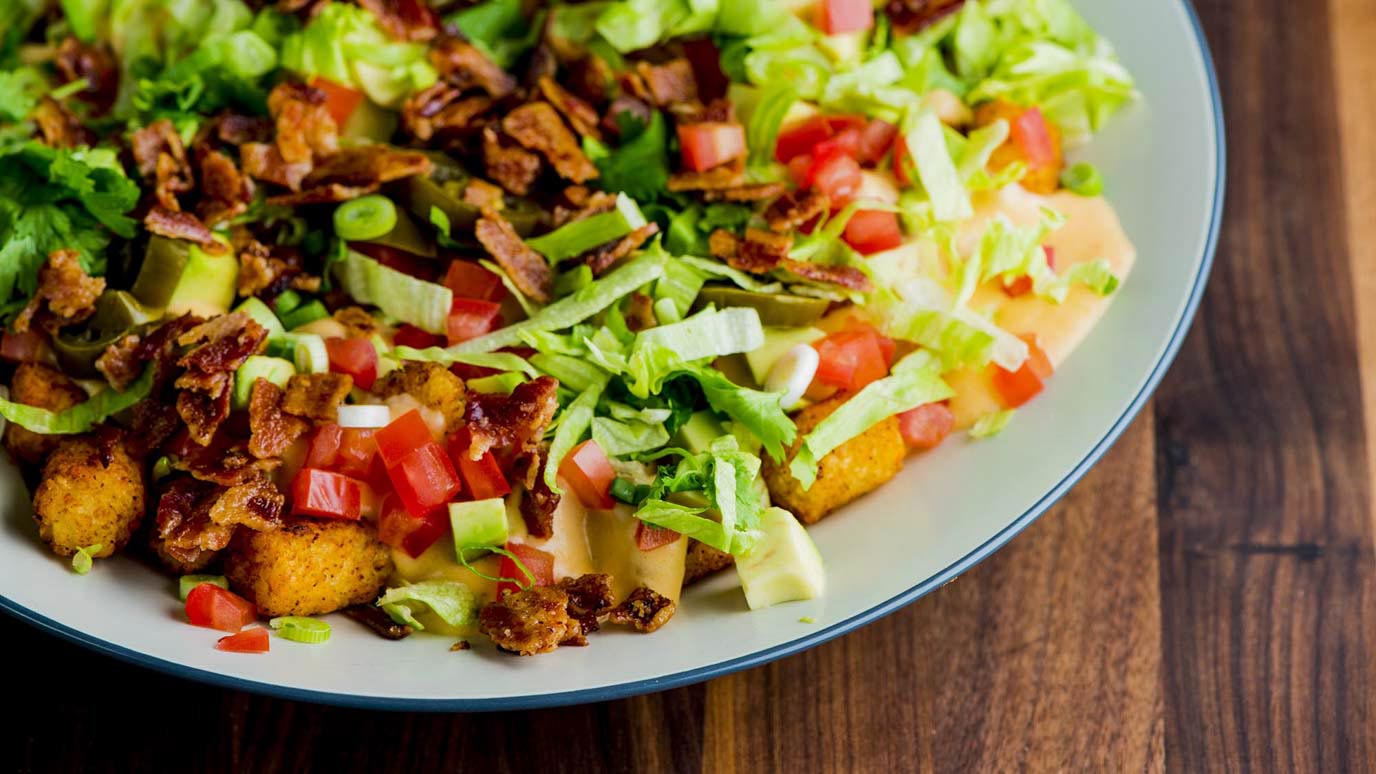 Everyone will be clamoring for more after tasting the nacho cheese sauce recipe – made with Original Taco Seasoning Mix – that accompanies these totchos. With avocado, bacon and diced tomatoes, this is a full-on festival of flavors.
More Homemade Nachos Recipes To Devour 
One thing is for sure: you can always use another homemade nachos recipe! Keep the inspiration going with these great recipes:
Ready To Make Your Own Homemade Nachos Recipes? 
Save your favorite nachos recipes and organize your ingredients with our online meal planner.  You can also make meal prep simple by creating a Flavor Profile, so you can store your favorite recipes and create grocery lists for easy shopping.