Whether you're diligent about writing down every single ingredient on a shopping list before you go to the store, or you scribble down a few items but wing it for the most part, I'd venture to guess that almost everyone forgets at least something at the supermarket on most trips. I, for one, remember this exact incident happening to me the last time I went to buy ingredients for blueberry muffins. Since I almost never bake, I didn't have baking cups at home, and sure enough, even though they were on my list, as I was unpacking my groceries at home, I realized I had failed to pick up those unassuming little cups.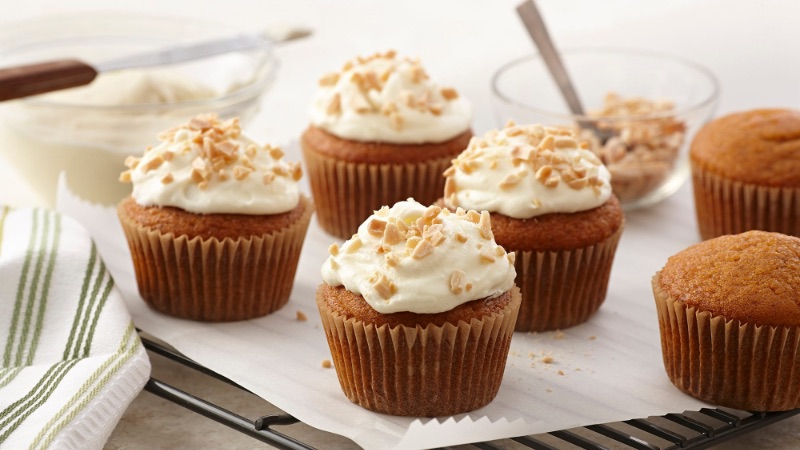 Leave it to Food & Wine Culinary Director Justin Chapple to share a Mad Genius Tip that would have saved me a return trip to the store that day. Not only that, but Chapple's trick actually makes the final product look even fancier.
Use parchment paper instead of cups, Chapple says, for an upgraded case for your muffins or cupcakes, and you'll never worry about cupcake liners again.
First, cut a sheet of parchment into five-to-six-inch squares. Then, place the squares over the holes in the muffin tin, and use the heel of a small glass to mold the paper into the indent. You may need to use your hand to maneuver this a little and really make sure the parchment holds its form, so watch how Chapple does it and you'll be in good shape (pun intended). Then, it's just a matter of pouring the batter in and watching your cupcakes or muffins rise. When they've baked, they're not only easy to remove from the pan, but they're also very elegant. Forgetting something at the store never looked so good.
This article was written by Alison Spiegel from Food & Wine and was legally licensed through the NewsCred publisher network. Please direct all licensing questions to legal@newscred.com.