Colorful Birthday Cake Recipes to Brighten Any Table
For most of us, birthdays come just once each year - unless you happen to rule the United Kingdom. The monarch traditionally gets two birthdays; their real one, and an official one, timed for good weather so that the country can celebrate with a parade. That's an excellent opportunity to have more than one indulgent cake each year.
The rest of us have to make do with one cake, so it's important to make it count. Here are some colorful homemade birthday cake recipe ideas to make your loved one's birthday a day to remember.
Birthday Cake Recipe Ideas
First up in our cacophony of colorful cakes is this Unicorn Cake, so called because it uses whimsical unicorn colors. We've never seen a real unicorn before, but that means you can use any color you like when making this happy birthday cake. A little raspberry and vanilla extract, along with whipped topping and sprinkles, make this cake taste as good as it looks.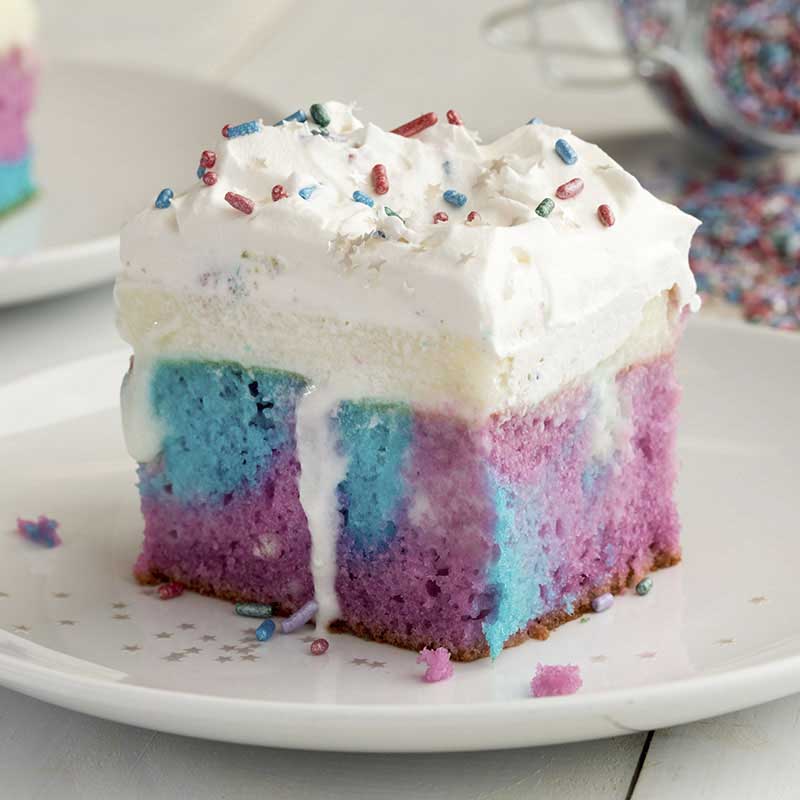 An alternative cake in the same one-layer format is our Firework Poke Cake. This confection takes just one hour to prepare and cook, thanks to its use of white cake mix for the base. Refrigerate for another hour and it'll be ready to serve. White chocolate instant pudding mix, along with whipped topping, make a deliciously fluffy topping for this birthday cake. The Poke cake stands out with its red, white, and blue colors. There's an extra treat, too: red strawberry popping candy makes this crackle on your tongue.
The only thing that equals whipped topping for indulgence is ice cream. Choose this Fourth of July Brownie Ice Cream Cake recipe and you can have both. It combines a fudge brownie base with vanilla ice cream, and tops it off with a colored lemon-flavored whip. And because this day only comes once each year, this delightful concoction includes marshmallows too.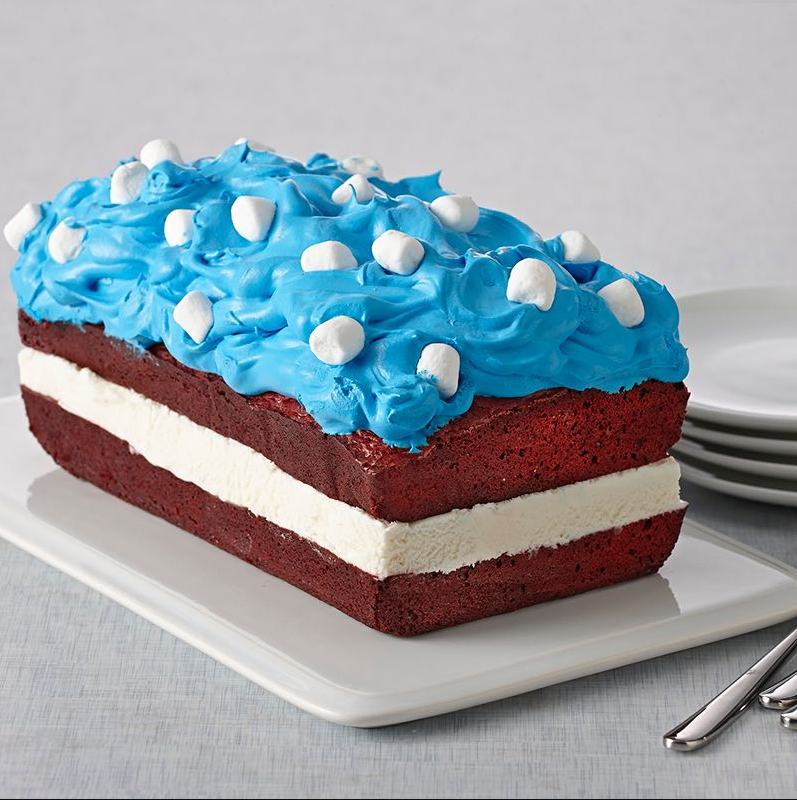 Multi-Layered Birthday Cake Recipes
If you want a more traditional multi-layered cake for your loved one's big day, check out this Tie Dye Cake. The traditional white frosting over this two-layer beauty hides a colorful secret: a tie dye-style colored center. It's an impressive cake that you can whip up in barely an hour thanks to its use of canned frosting and cake mix.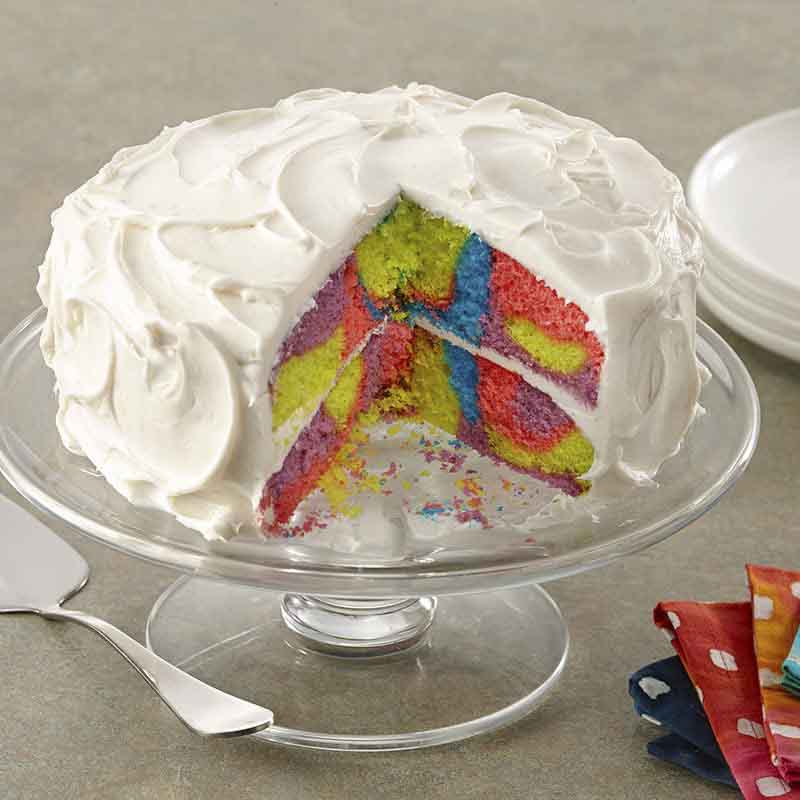 Focus on a single color with this Green Ombre Cake. Ombre cakes are desserts with fading light to dark colors. This one has a multi-layered design with varying shades of green, each created in their own bowl with our Green Food Color. The green makes it perfect for St Patrick's day, but the beauty of this recipe is that you can easily swap it out to create the colorful cake of your choice.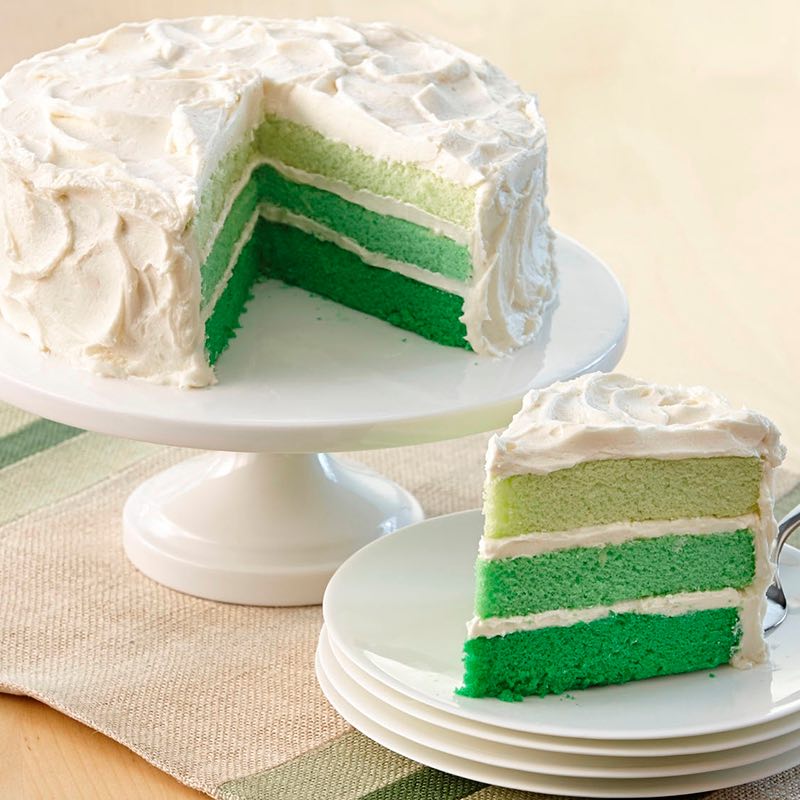 Birthday Cupcake Recipes
Birthday cupcakes are just as popular as large singles. They're easy to dish out, which makes them perfect for, say, a 50th birthday party with lots of guests.
These Baltimore Purple Twist Cupcakes were designed to support Baltimore's team in the NFL, but you don't have to be a Ravens fan to eat them. The purple and black frosting will look stunning on any birthday plate, and the vanilla extract will have guests coming back for more of that warm, rich flavor. Just be sure that there's enough left for the birthday girl or boy!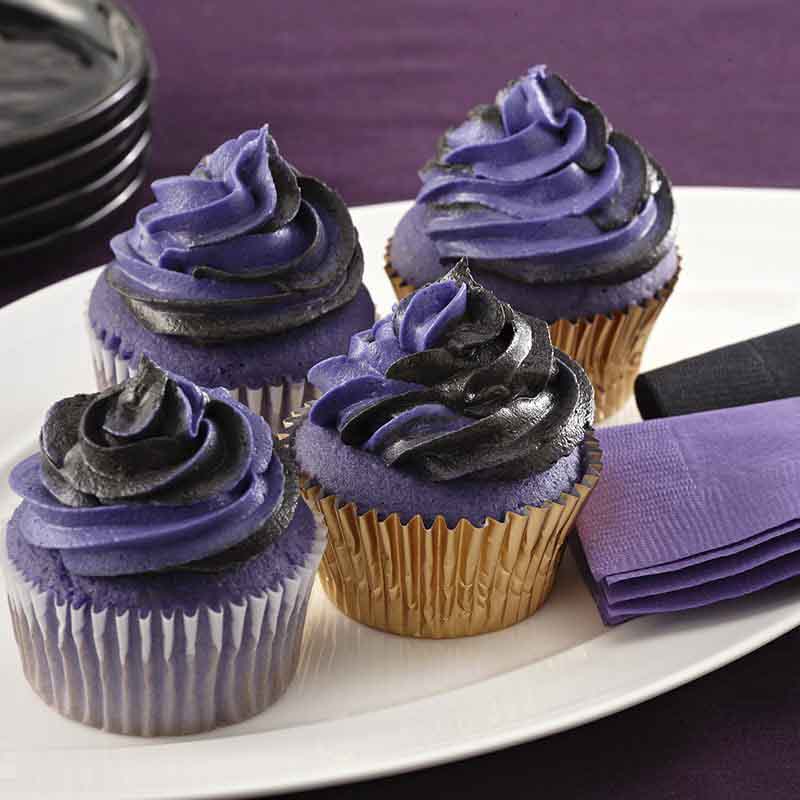 For an even more creative birthday cupcake, consider painting your own. These Painted Cupcakes use simple white frosting as a canvas for our Assorted Food Color and Egg Dye. Paint up a storm using designs that are meaningful for your loved ones' birthday. This is something that the kids will enjoy doing too.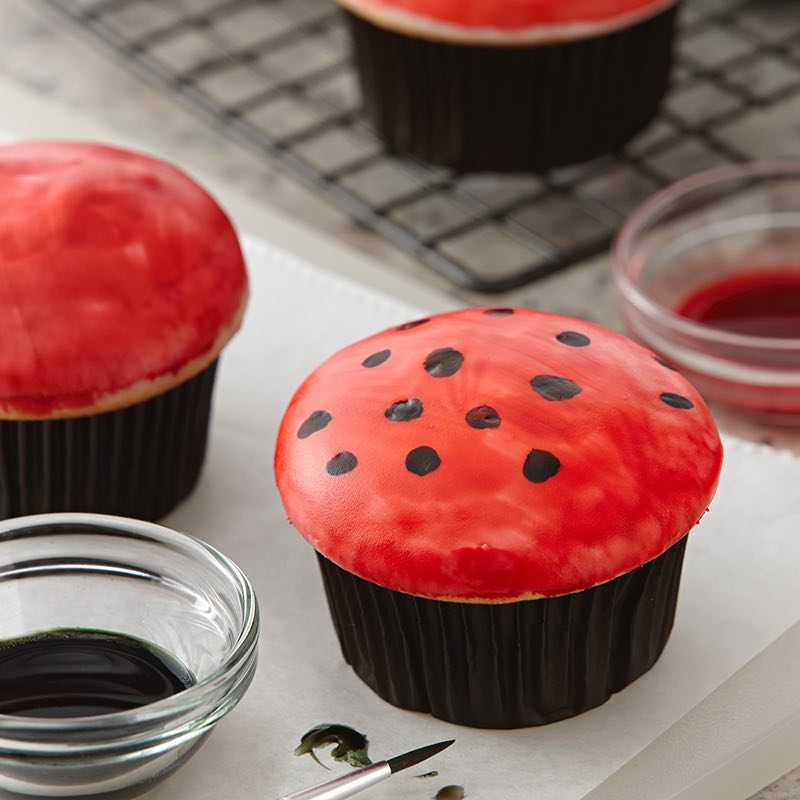 Any of these cakes will guarantee your taste buds a happy birthday. And if you really want to try two, then just give yourself another birthday next week. If it's a  good enough tradition for the ruler of the Commonwealth, then it's good enough for you. 
More Colorful Cake Recipes To Try
Learn More About Making Cakes
Save your favorite family dinner recipes and organize your ingredients with our online meal planner.  You can also make meal prep simple by creating a Flavor Profile, so you can store your favorite recipes and create grocery lists for easy shopping.