Charcuterie was originally invented in France in the 15th century. The French word "charcuterie" refers to cold cooked meats or a delicatessen that sells them.
Today, charcuterie boards are as diverse as they are delicious, ranking among the 21st century's hottest food trends. They're ideal for serving at a see-and-be-seen party or for sharing with family and friends, as well as on Instagram and TikTok!
With cured meats, cheese, sliced veggies, nuts, dried fruits, and other sweet and savory delicacies, plus some of our helpful tips below, you can conjure up an infinite number of great charcuterie board ideas at home.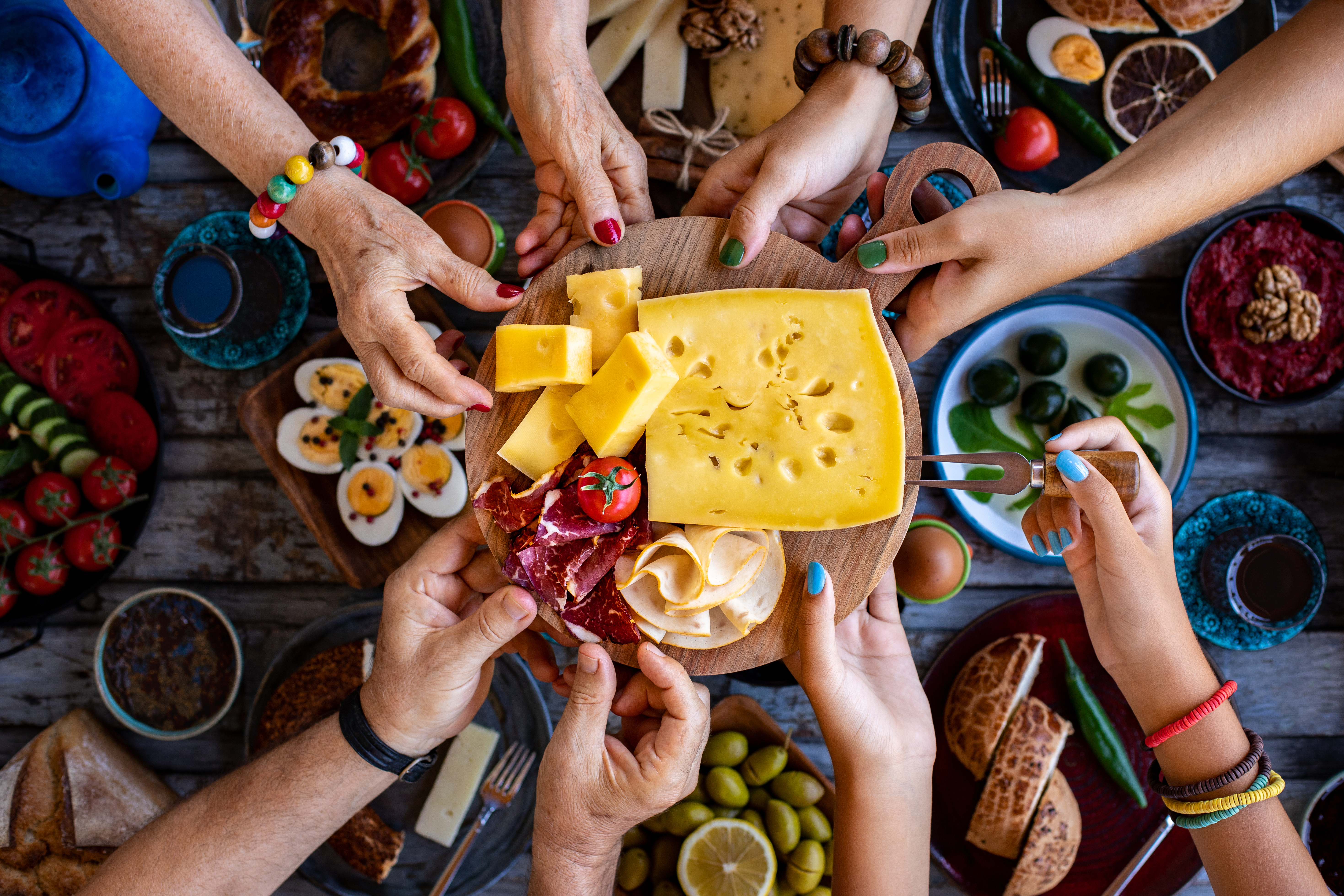 Charcuterie Boards Deliver Endless Flavors
Whether you're hungry for a Thanksgiving charcuterie board, a Christmas charcuterie board, or a charcuterie board for another occasion, the only limit is your imagination.
Make a simple charcuterie board on a butcher block as an after-work snack. Assemble a revitalizing charcuterie platter on a marble slab for a holiday brunch. Or lay out a spectacular gourmet centerpiece at a reception with business clients or a long-awaited family reunion. 
Right now, let's dig into the recipes, ingredients and seasonings you need to live your best charcuterie board life!
How to Make a Charcuterie Board
People often think of charcuterie primarily as a cheese and meat board. Choosing the right charcuterie board meats is a great starting point.
Include soft, pre-sliced meats like prosciutto or Iberico ham. Soppressata and Genoa salami are classic harder meats that your guests can slice. Pepperoni roses add visual flair. Got bacon lovers coming for brunch? Dish up some Candied Grilled Bacon!
For an accompanying grainy mustard, there's nothing like French's Stone Ground Dijon Mustard.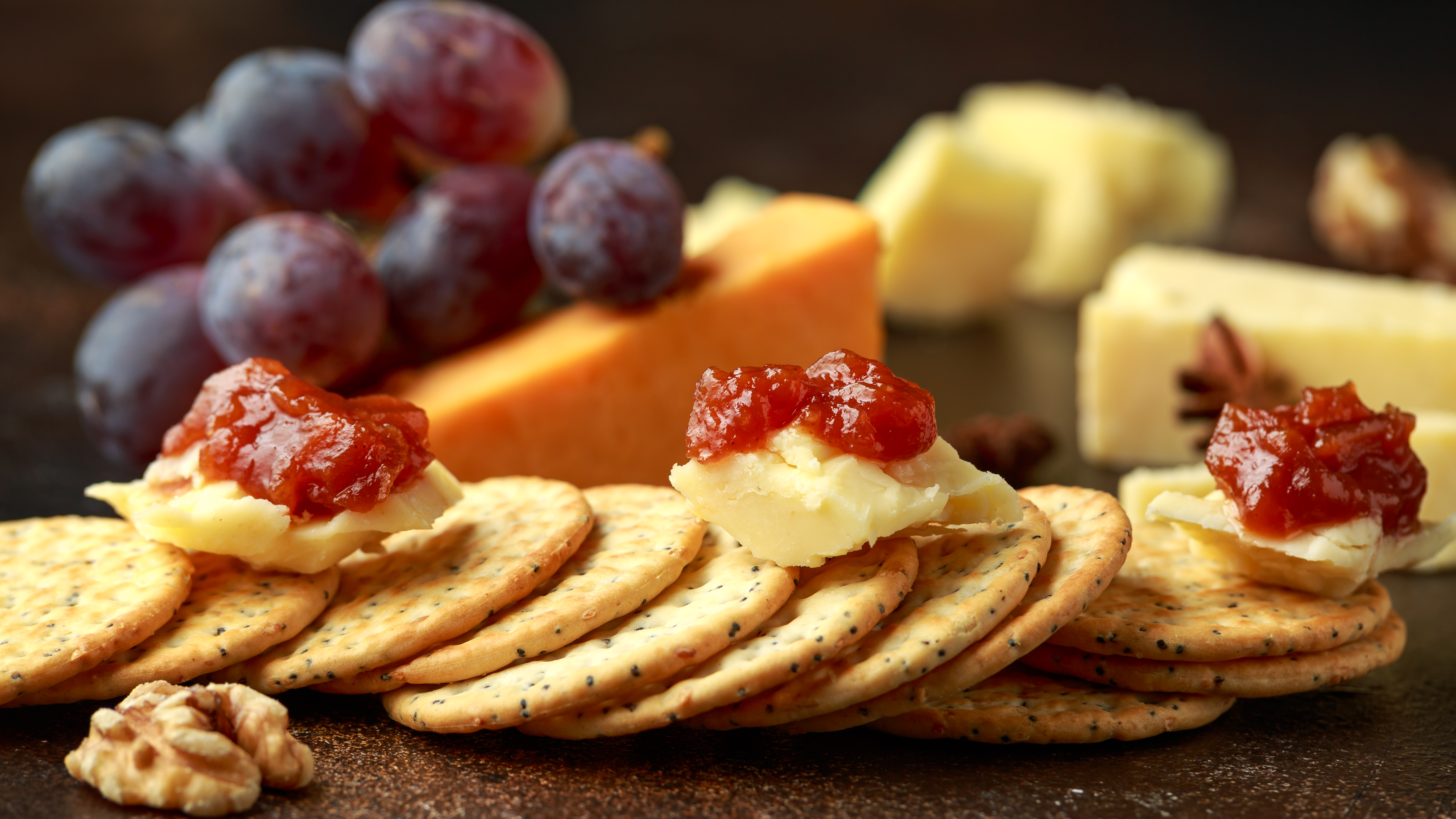 Cheese, Crackers, and Chutney? Yes, Please!
Cheese. Honestly, it's hard not to drool when you hear that word! For hard cheese on charcuterie boards, aged Gouda, Manchego, and cheddar all fit the bill. How about soft cheese and crumbly cheese? Try everything from burrata and blue cheese to goat cheese and feta cheese.
For crackers, mix things up with Keto-Inspired Crackers, Cheese Crackers, or Bruschetta Toasts. Yummy dips, like Classic Hummus or Citrus Herb and Basil Seed Yogurt Dip, elevate your charcuterie board.
Hungry for chutney? Sweet Spicy Apple Chutney is as tempting on charcuterie boards as it is with roast pork. Fresh fruit, like sliced apples, strawberries or grapes delivers refreshing color and sweetness.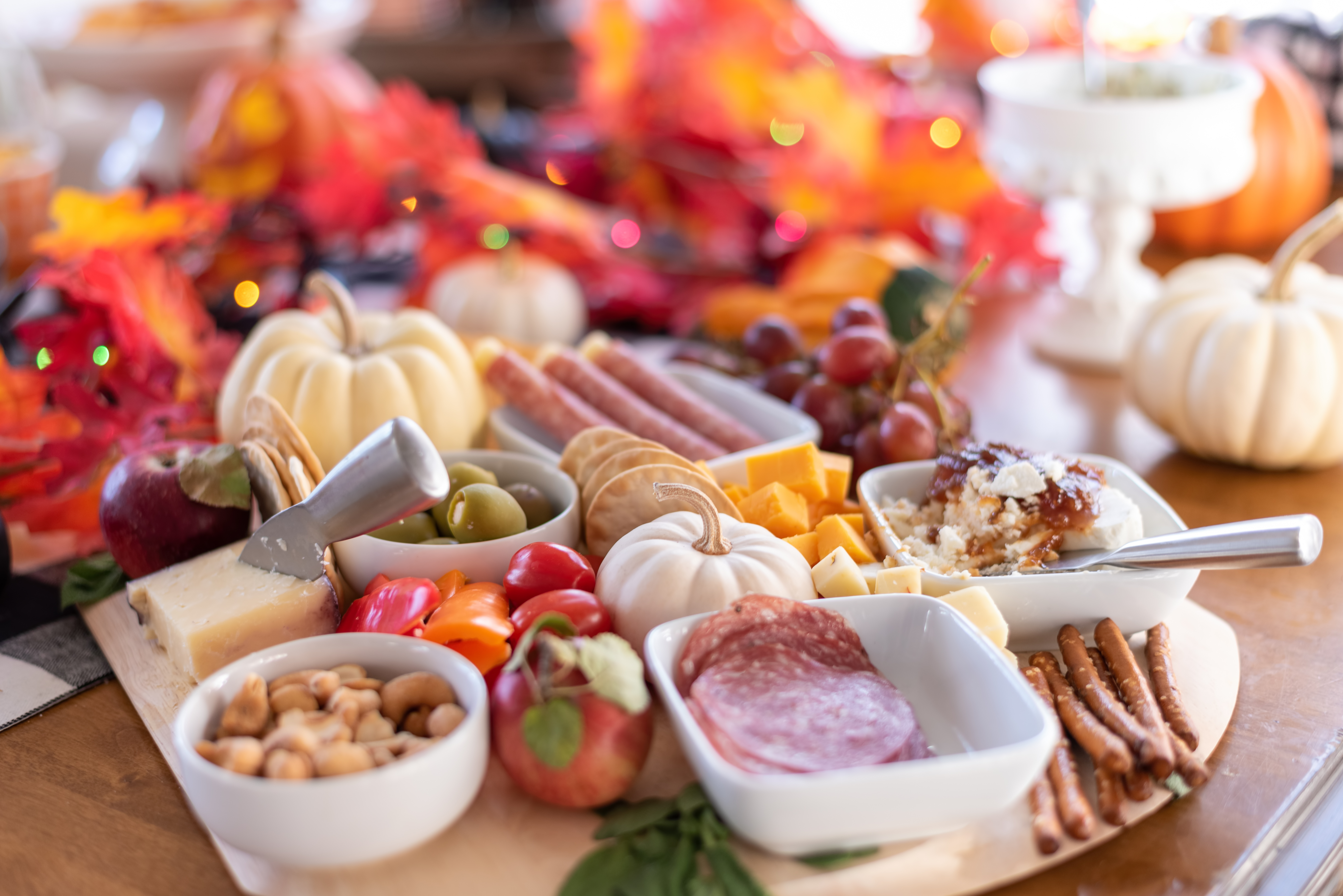 Enjoy a Tasty Thanksgiving Charcuterie Board
Special seasonal touches enhance your charcuterie board ideas. With your next Thanksgiving charcuterie board, showcase a cornucopia of sweet and spicy goodies.
Got pumpkin pie spice fans in the house? Dish up some oven-baked Pumpkin Pie Spice Pumpkin Seeds. Pumpkin Pie Spiced Pecans and Cinnamon Apple Rounds are surefire kid-pleasers at a family holiday celebration.
Folks' eyes will also light up when they spot Thanksgiving Cranberry Deviled Eggs or Sage Cheese Toasts – seasoned with Rubbed Sage and Pure Ground Black Pepper – on a Thanksgiving charcuterie board.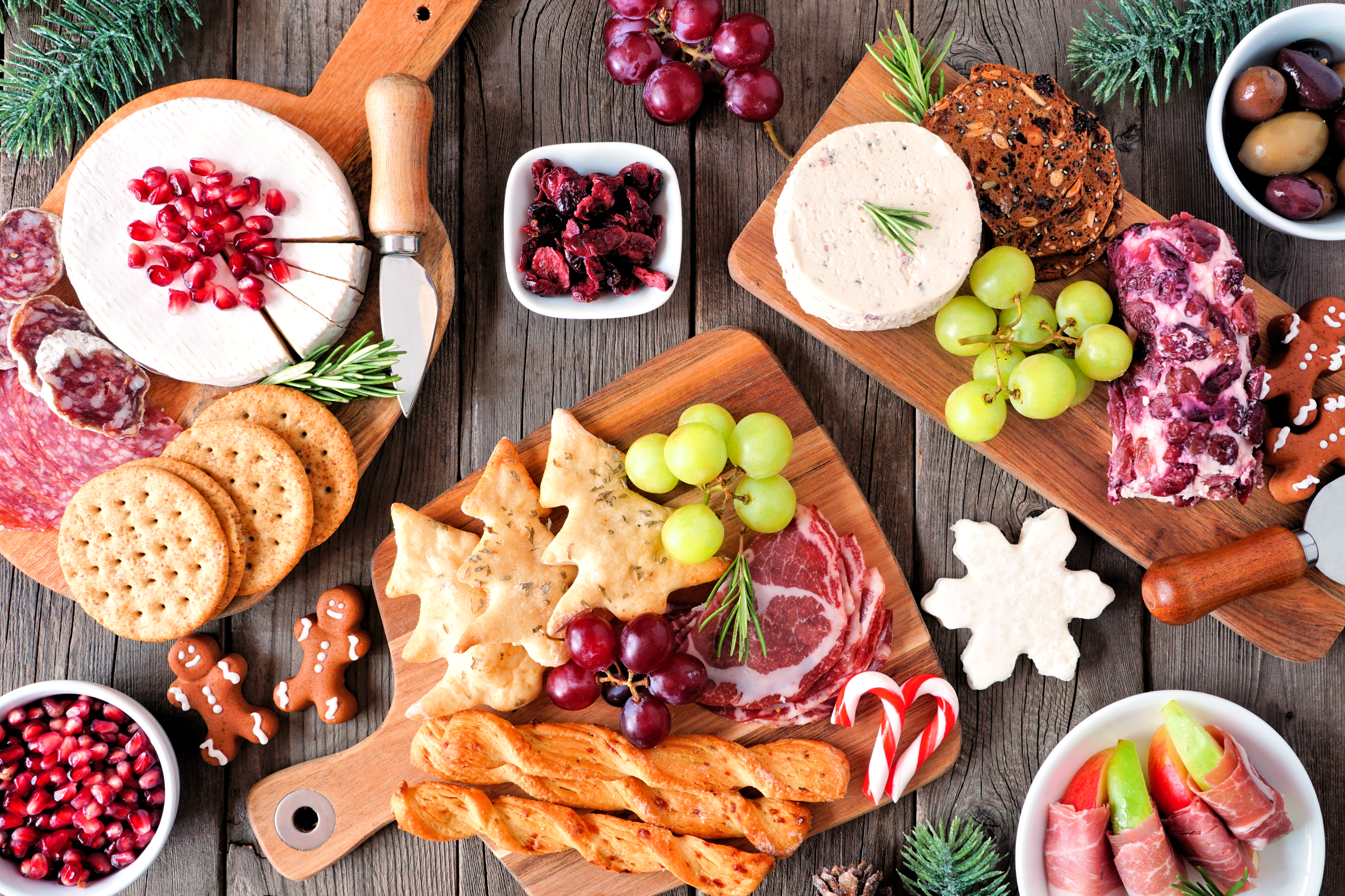 Make the Perfect Christmas Charcuterie Board
Fun and festive is the way to go when preparing a Christmas charcuterie board. You can even get extra artistic with a Christmas tree charcuterie board!
Cranberry Rum Brie and Baked Brie with Cranberry Chutney bring that jolly holiday vibe, plus decadent cheesy goodness.
With red and green sprinkles, Peppermint Crunch Popcorn is as eye-catching as it's addictive. Featuring Ground Cinnamon and Ground Red Cayenne Pepper, Cinnamon Vanilla Glazed Walnuts make a perfect holiday snack for your Christmas charcuterie board.
More Irresistible Ideas that Satisfy Year-Round
Seeking tangy veggie-based snacks for a charcuterie board? Parmesan Dulse Crisps and Vegan Carrot Bacon delight vegetarians and omnivores alike.
If your tastes run toward Mediterranean cuisine, adding Cumin and Coriander Marinated Olives and Spicy Pickled Garlic is an excellent charcuterie board choice.
And if you're kicking back with a big TV sports event, Smoked Paprika and Bacon Popcorn gets everyone cheering regardless of the score!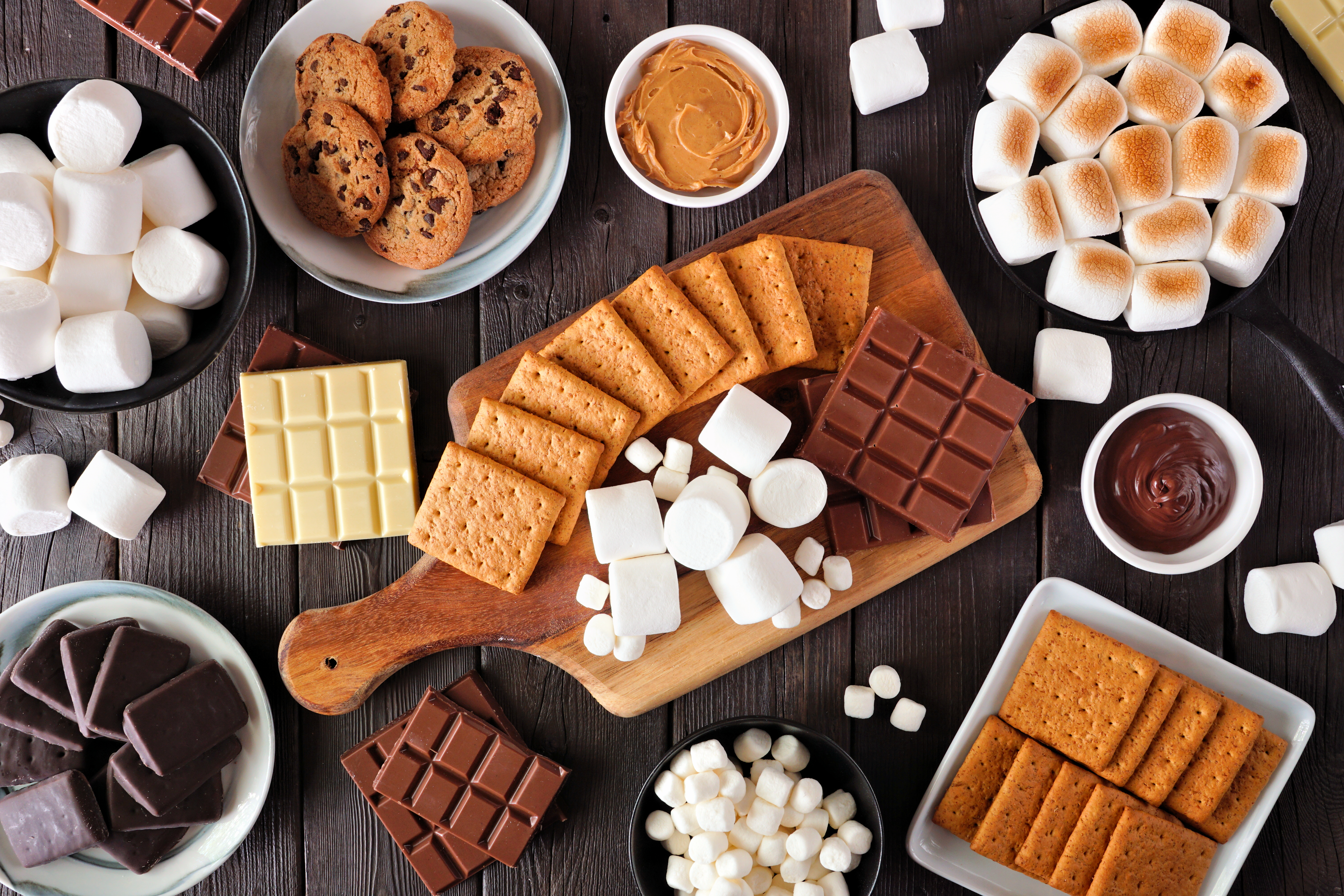 Get Creative with Your Next Charcuterie Board!
Charcuterie boards are the DIY food trend gift that keeps on giving.
Get your sugar fix with a s'mores charcuterie board or hot chocolate board. Celebrate the Italian food tradition with a pizza charcuterie board. Or level up your TikTok game by creating a jaw-dropping butter board topped with spices, nuts, cheese, flowers — You name it!
Now go live out your charcuterie board dreams.