The best chefs innovate by reinventing food in exciting new formats. How can you innovate with a traditional charcuterie board? That's easy: Put chocolate on it. Alternative charcuterie boards have emerged as a delightful dessert option or as a creative way to offer confectionery treats at a party. A DIY dessert charcuterie board board filled with a variety of bite-sized treats will become the centerpiece at any gathering.
When Is The Best Time To Make A Dessert Charcuterie Board? 
A dessert charcuterie board is perfect for the holiday season, serving as a talking point from Thanksgiving through to December, but it can also work at Easter, birthdays, or family reunions. Do we really need an excuse to innovate with chocolate and candy?
Dessert Charcuterie Board Tips
There are two things that are key when making a dessert charcuterie board.
1. Originality
A unique charcuterie board should include treats that you're not just able to pick up at your local grocery store.
2. Variety
You want lots of different shapes, sizes, and textures to create something pleasing to the eye. That means looking for different kinds of sweet treats to take your DIY charcuterie board to the next level. Luckily, there are plenty of dessert charcuterie board ideas that can give your plate the visual interest it needs.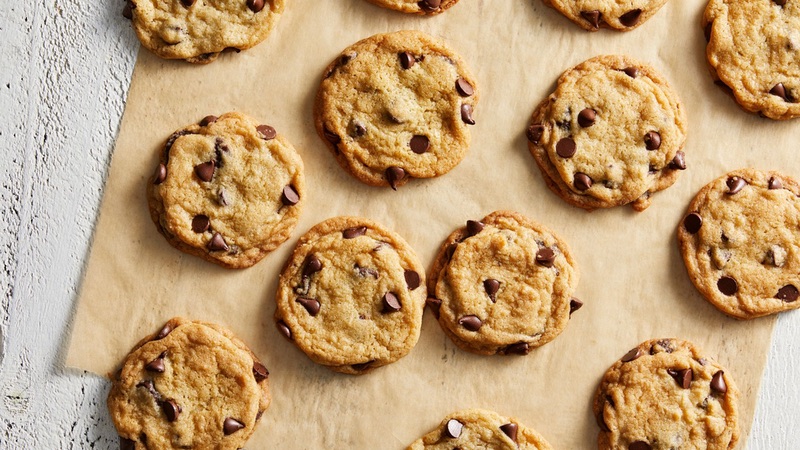 What To Put On A Dessert Charcuterie Board 
1. Cookies
Cookies are most people's first thought when putting a collection of treats together, and there's nothing wrong with putting some of these on your charcuterie dessert board. By all means, include some traditional favorites – these Vanilla Rich Chocolate Chip Cookies will appeal to everyone – but you can push the envelope a little with some less obvious flavor profiles. Some Cardamom Butter Cookies will keep people talking.
2. Rolls
For added variety, try including some rolls in your dessert charcuterie board. A Pumpkin Cake Roll with Cream Cheese Filling is perfect for the fall season, while a Brazo Gitano (Spanish Cake Roll) will satisfy those with a hankering for traditional cream and jam.
3. Ball-Shaped Desserts 
Mixing cookies and rolls gives you a variety of texture and color, but what about size? Your DIY charcuterie board should include a selection of smaller bites, perfect for picking up and walking around with. There is a range of sweet ball-shaped treats to choose from. Nut lovers will enjoy some Pecan Cookie Balls or Almond Chocolate Truffles, while adults will get a kick from these Bourbon Balls, which include a dash of liquid magic.
4. Macarons 
For a lighter bite, mix in some macarons. These small French desserts are essentially bite-sized meringues. What's not to love? Try Spiced Chocolate Macarons, mixed in with Pumpkin Pie Spiced Salted Caramel Macarons for some variety.

5. Bite-Size Snacks
From there, your dessert charcuterie board ideas are limited only by your imagination. Try some Chocolate Dipped Pretzel Sticks for shape and taste variation, along with these Baklava Bites for an entirely different honey flavor and syrupy texture.
6. Fruits
To mix things up still further, include some fruit to balance out the tastes on your dessert charcuterie board. This Dragon Fruit and Strawberry Poke offers an eye-catching dessert in an irresistible form, while some Dried Fruit Phyllo Bites offer up some dazzling middle-eastern dessert flavors. For something that's easy to hold and amazing to eat, try making some Salted Caramel Dipped Grapes part of your dessert charcuterie.
7. Dips and Sauces
These delightful nibbles, along with some naked fruits and berries, will create a dessert charcuterie board that will wow your family at any get-together. Don't think we're done yet, though. There's one more element to include: a dipping sauce. This Chocolate Chip Cookie Biscotti with White Chocolate Dipping Sauce recipe creates a perfect pairing, and the sauce also complements many of the other recipes here. Alternatively, go for a S'mores Dip with Spiced Chocolate Ganache. Even better, have them both. Your gym trainer might not congratulate you, but your family will.