Want a simple way to whip up dinner for the family on those busy weeknights? One-pot meals are a perfect choice! With limited steps and ingredients, you'll easily have a meal on the table in under an hour. And it also means spending less time in the kitchen on clean up. Who doesn't love that?
The versatility of one-pot meals keeps meal planning fun and creative. By modifying the flavor profile, you can have a whole week's worth of one-pot meals and never get bored. In need of some ideas? Here's a list of one-pot chicken recipes to add to your weekly dinner menu.
Must Try One-Pot Chicken Recipes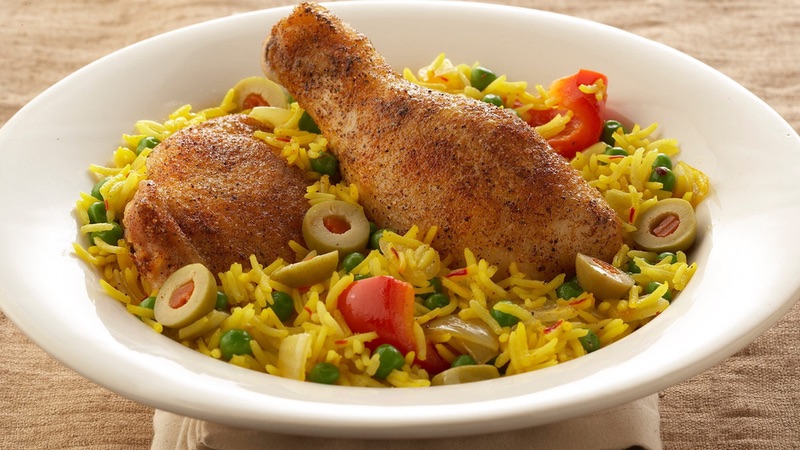 One-Pot Chicken And Rice Recipes
Chicken and rice are a classic pairing. A traditional dish of Spain and Latin America, arroz con pollo is the ultimate one-pot recipe. To get that zesty and bold flavor, use Spanish Saffron, which also gives the chicken and rice its golden yellow color.
For a twist on the timeless arroz con pollo meal, make it Puerto Rican style. This one-pot meal replaces the saffron with ground annatto and adds sofrito and a homemade adobo seasoning blend of salt, garlic, turmeric, oregano, and black pepper.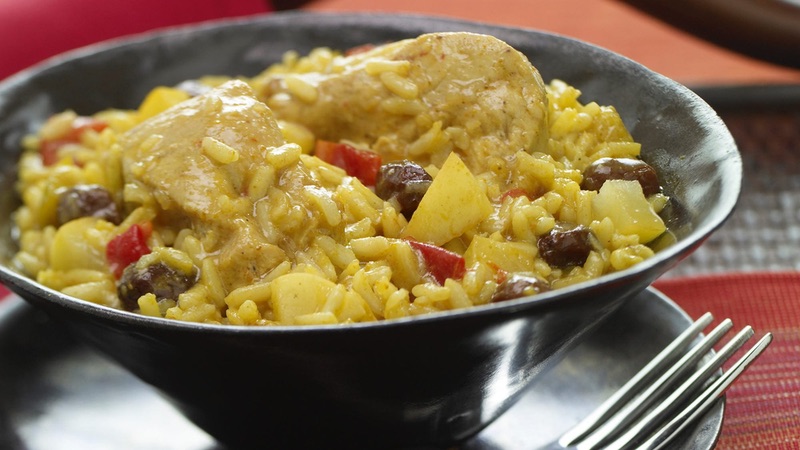 3. Slow Cooker Chicken Rice Curry
One-pot meals don't just mean in a single pan on the stovetop. Break out the slow cooker and give tonight's chicken and rice dinner an Indian flair by adding curry powder for a blend of sweet and aromatic spices and for that signature golden color. This only needs 4 hours to cook, so you can prep it mid-day and have it ready by dinnertime.
4. Instant Pot Chicken, Broccoli & Rice
Use the instant pot to make this warm and hearty blend of chicken, broccoli, rice, and cheese. The secret is all in the chicken, broccoli and rice instant pot seasoning mix. Between the prep and cooking time, this will be ready in just 20 minutes. How easy is that?
5. One Pot Caribbean Jerk Chicken and Rice
Treat yourself to the islands tonight with this spin on chicken and rice. Add some heat with a hint of sea salt Caribbean jerk chicken seasoning. This can be made either on the stovetop or in an instant pot. 
Chicken And Pasta Recipes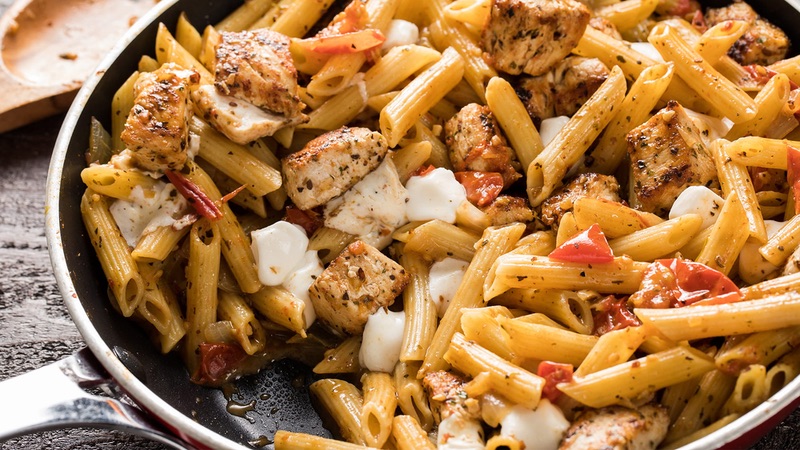 If you want a break from chicken and rice, swap out the rice for pasta and you have a whole new batch of one-pot chicken meals. The combination of chicken, cheese, and savory flavors like tomatoes and garlic is hard to resist!
6. Chicken Rigatoni
Start with this One Pot Pasta recipe and use chicken instead of ground beef. Replace the ziti for rigatoni, and you'll have dinner ready in 30 minutes.
Take the classic appetizer of fresh tomatoes, basil, garlic, and olive oil spread on toasted bread and turn it into tonight's dinner! Get a taste of Italy with this chicken bruschetta pasta, a perfect mix of chicken, tomatoes, and mozzarella. Even better, this will be on the table in 10 minutes!
8. One-Pot Cajun Chicken Pasta

Make dinner spicy and creamy with one pot Cajun chicken pasta. Bring that Louisiana heat by using this Cajun seasoning. After pan-searing the chicken, sauté onions and bell peppers and then add pasta, chicken broth, and tomatoes. Bring to a boil over medium-high heat. Once boiling, turn the heat down and continue to cook between 10-15 minutes, allowing the pasta to become al dente and the sauce to thicken. Remove from the heat, add chunks of cream cheese and stir until it's combined and melted into the sauce.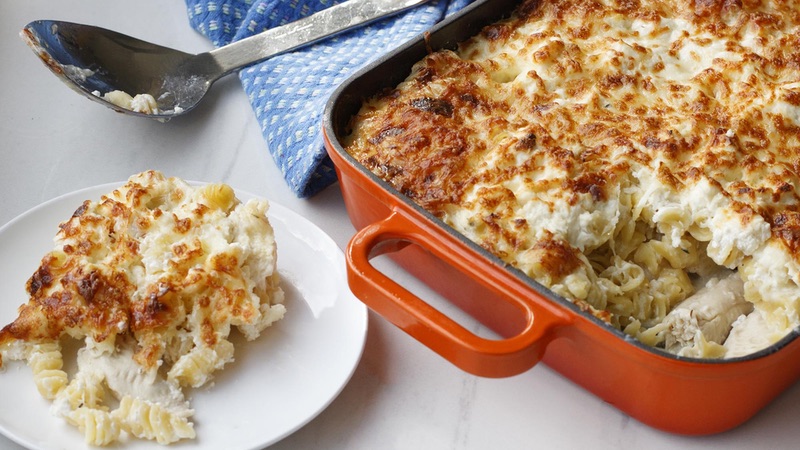 9. Chicken Alfredo
Homemade chicken alfredo gets even easier with this Roasted Garlic Chicken Alfredo Bake. It keeps that irresistible creamy and cheesy blend and is topped off with a toasty, garlic finish.  
More One-Pot Recipes 
One-Pot Meal Tips 
Save your favorite one-pot foods, dessert, drink recipes and organize your ingredients with our online meal planner.  You can also make meal prep simple by creating a Flavor Profile, so you can create grocery lists for easy shopping.