Pizza may have started in Italy, but it has become a mainstay of US culinary culture. It's also a great shareable party food. People may not be having many parties right now, but that doesn't mean you can't enjoy homemade pizza meals. Making pizza at home isn't just fun – it's also less expensive in most cases than ordering in. Here are some tasty homemade pizza recipes for the whole family.
Let's begin with pizza's worst-kept secret. For some, this format is really just a vehicle for your favorite deli meats. What better delivery mechanism for salty or spicy pepperoni?
Pizza Recipes To Try At Home
1. Meat Lovers Pizza
There are plenty of meat lovers pizza options for carnivores, and they don't have to take up hours of your time. Check out our Easy Chili Pizza recipe, which marries ground beef, kidney beans, and pre-prepared pizza crust for a fusion-food treat that takes just five minutes to prepare and 25 minutes to bake.
If you have a little more time to spare, this Mesquite Sausage Pizza combines grilled sausage, bell peppers and onions with an apricot preserve glaze for added sweetness. Some pineapple also gives it a Hawaiian pizza flair. Best of all? It's ready to serve in less than an hour.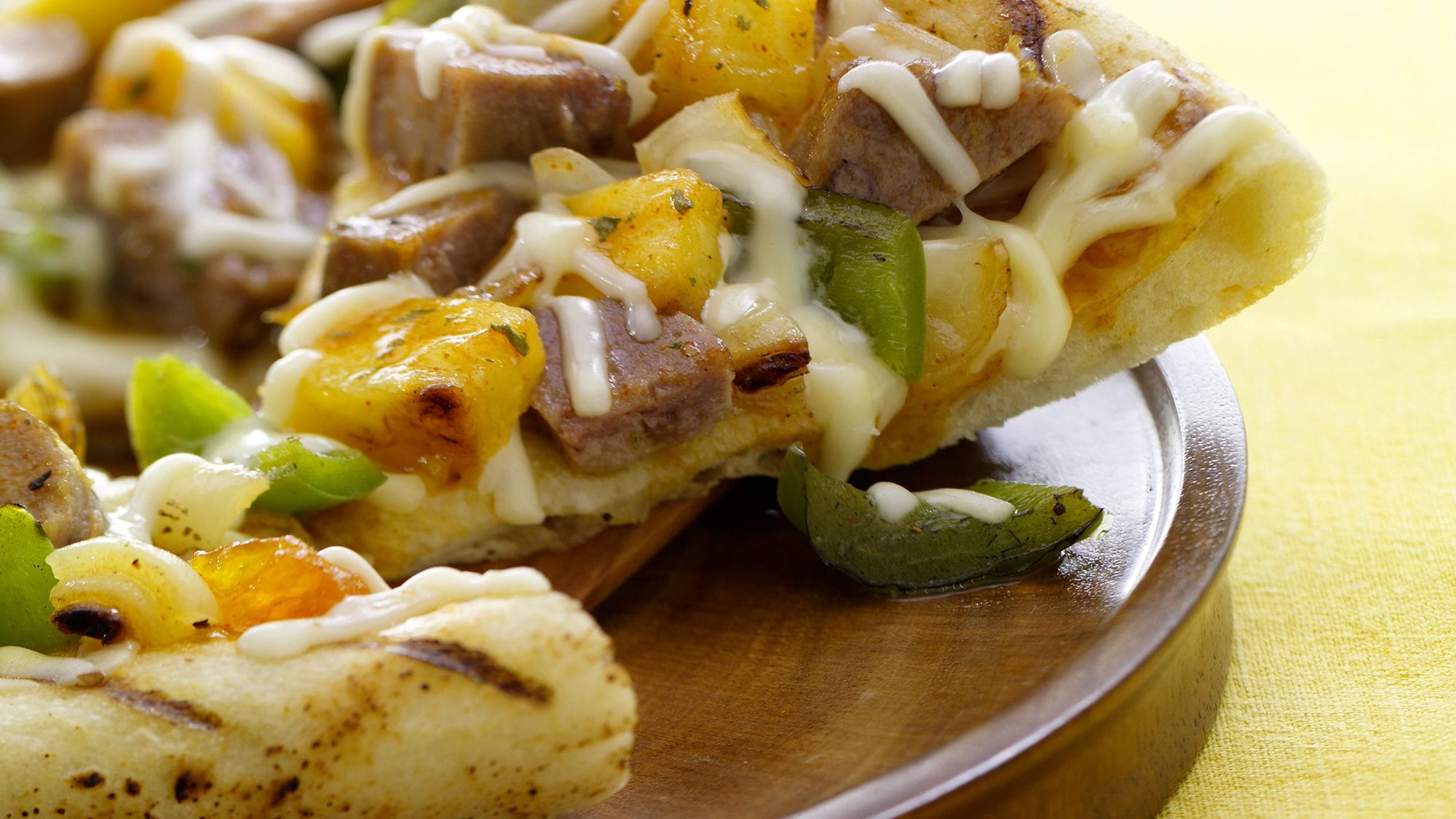 2. Chicken Pizza
Red meat isn't the only option for meat lovers. Chicken pizza is a regular favorite for visitors to the McCormick website. Check out this Mediterranean Chicken Grilled Pizza recipe, which you can make with either a pre-prepared crust or your own pizza dough. It's perfect for those making pizza from scratch.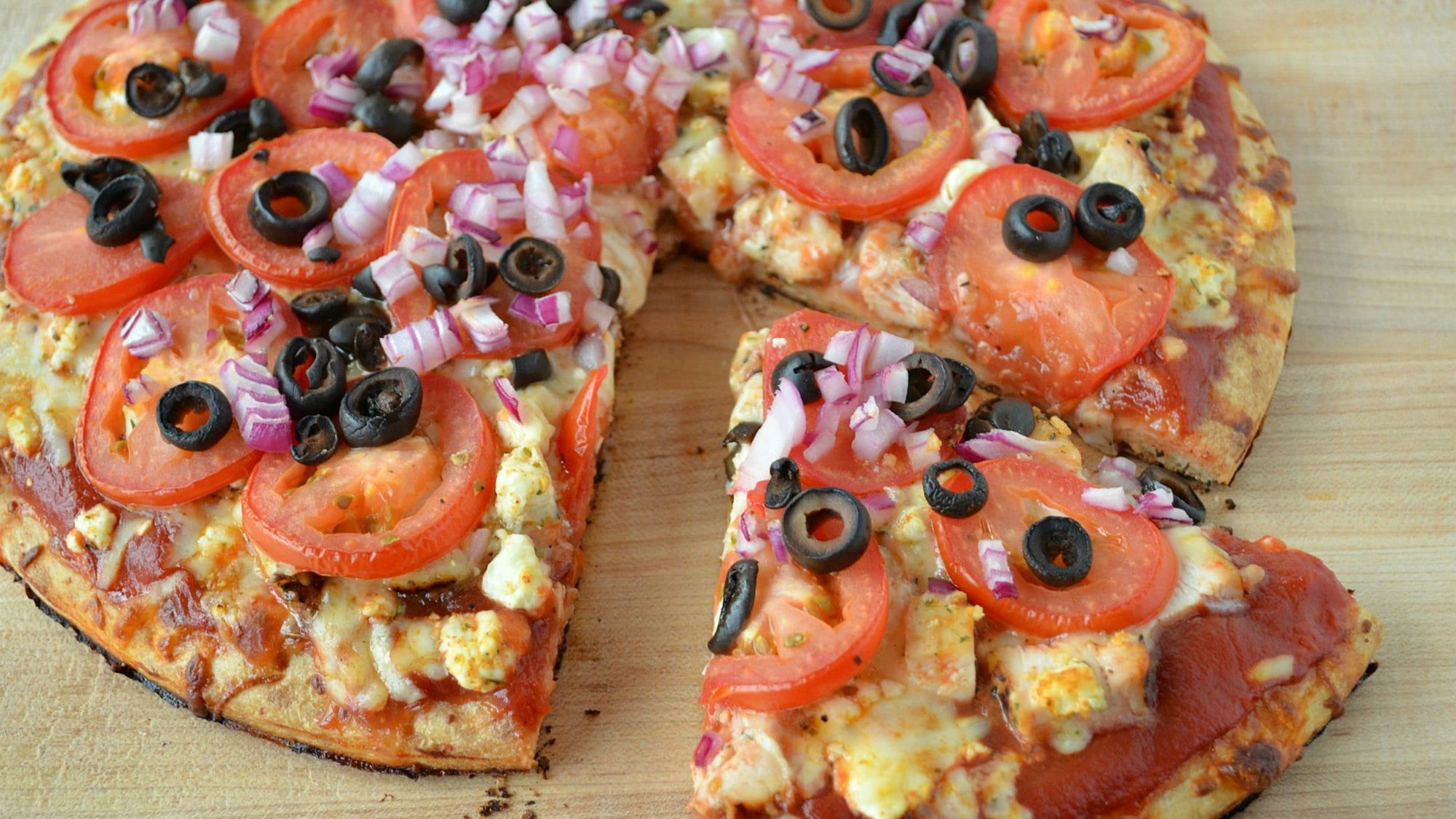 3. Veggie Pizza
We know that meat isn't for everyone, but vegetarians can take advantage of pizza flavors too. Our veggie pizza options include a Vegetable Pizza that combines zucchini, mushrooms, and bell peppers with two kinds of cheese on a pre-made crust for a fast, tasty meal. Alternatively, here's a Herbed Crust Cheese Pizza with Fresh Mozzarella that gives your pizza dough an extra dimension.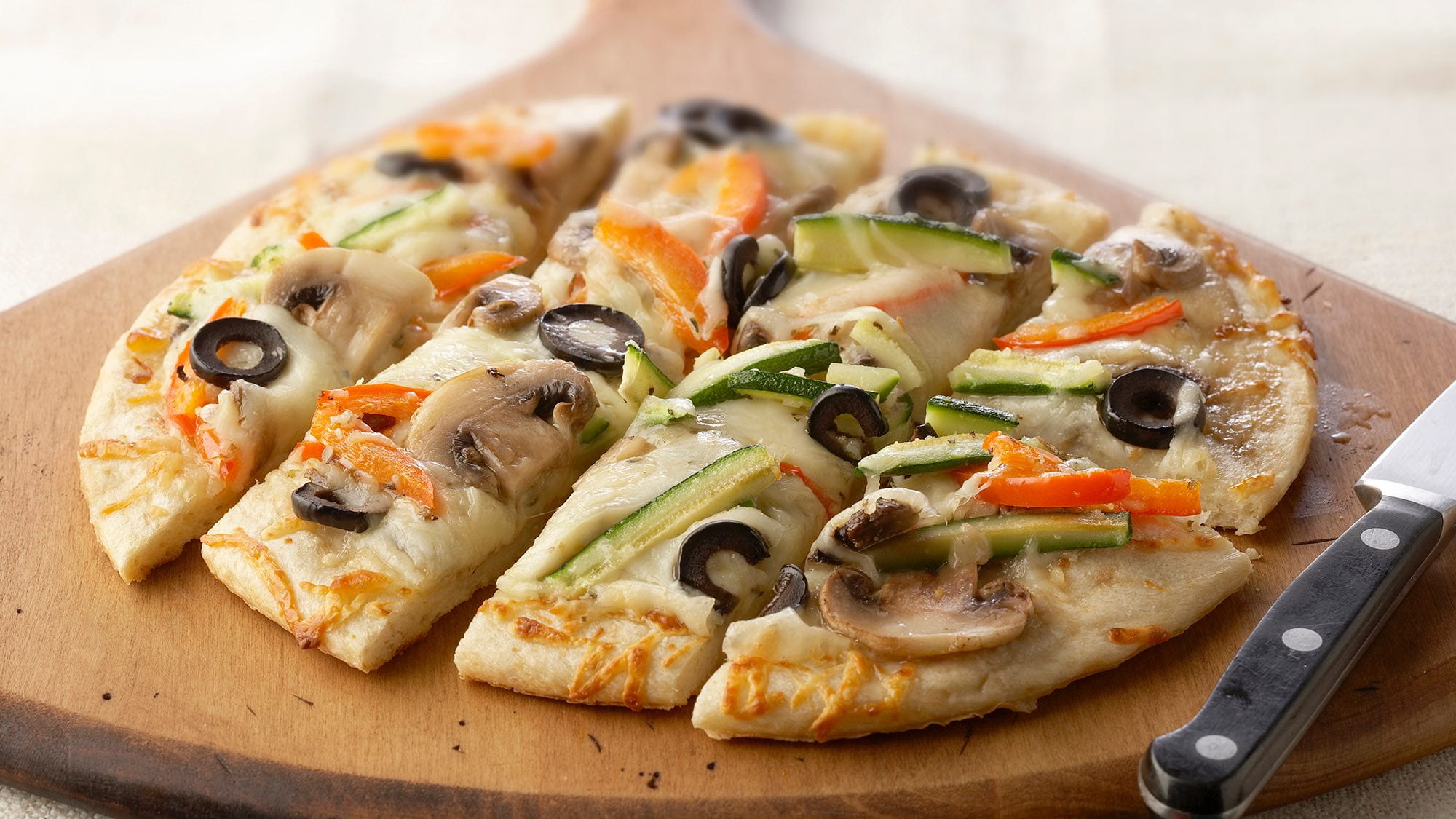 4. Alternative Pizza Bases
Gluten-intolerant readers; we have your back. Replace pizza dough with cauliflower in this Gluten-Free Fresh Tomato Pizza with Cauliflower Crust recipe. It takes a little longer to cook, with one hour in the oven, but trust us - it's worthwhile.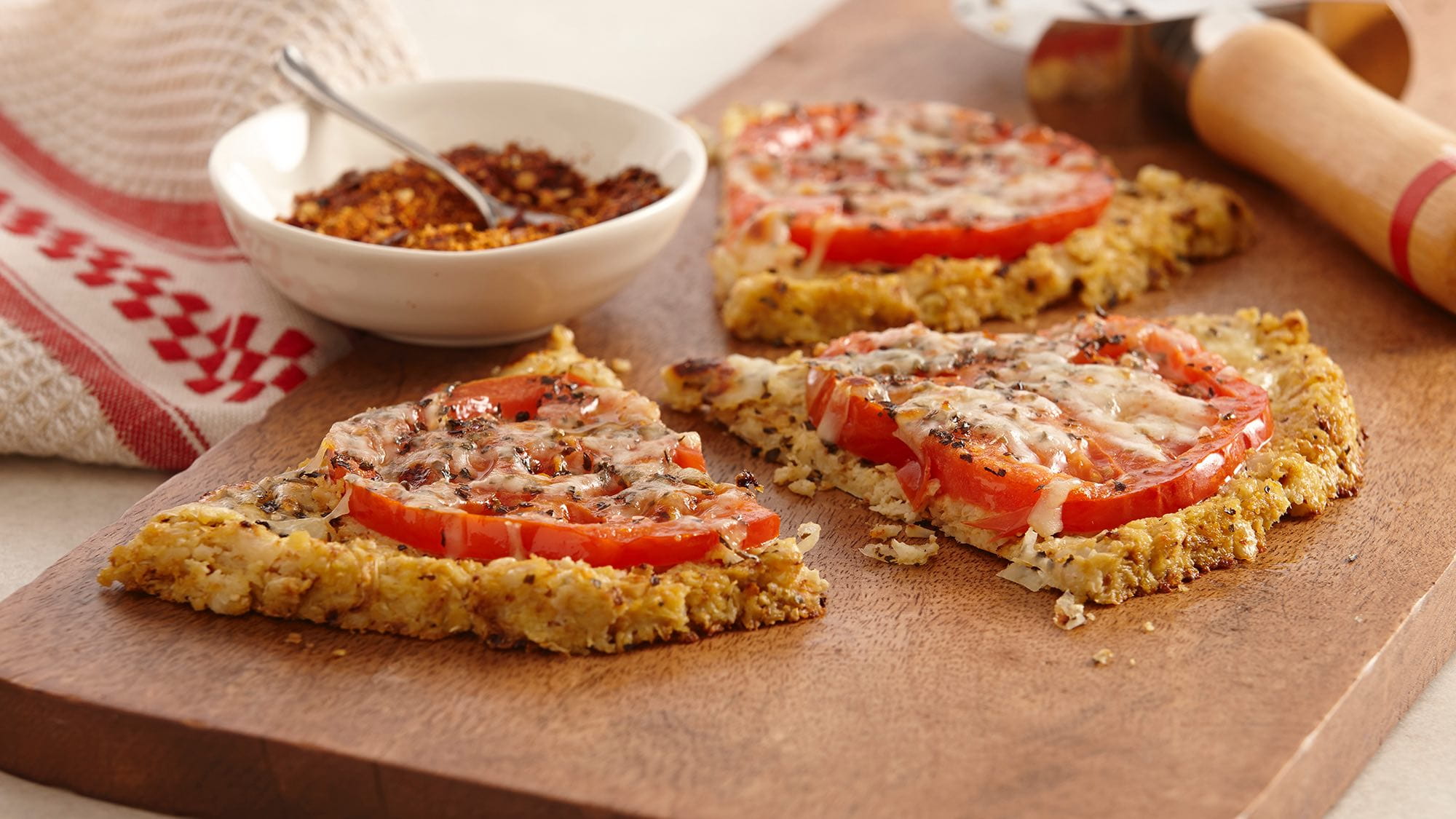 You can also look at alternative kinds of flour bases for pizza-like meals. If you fancy a tortilla pizza experience, then why not try some Spicy Chicken Quesadillas? They combine chicken, cheese, tomato and onions inside a tortilla, which we're choosing to interpret as a tortilla pizza sandwich. Whatever you call it, you'll be happy that you made it.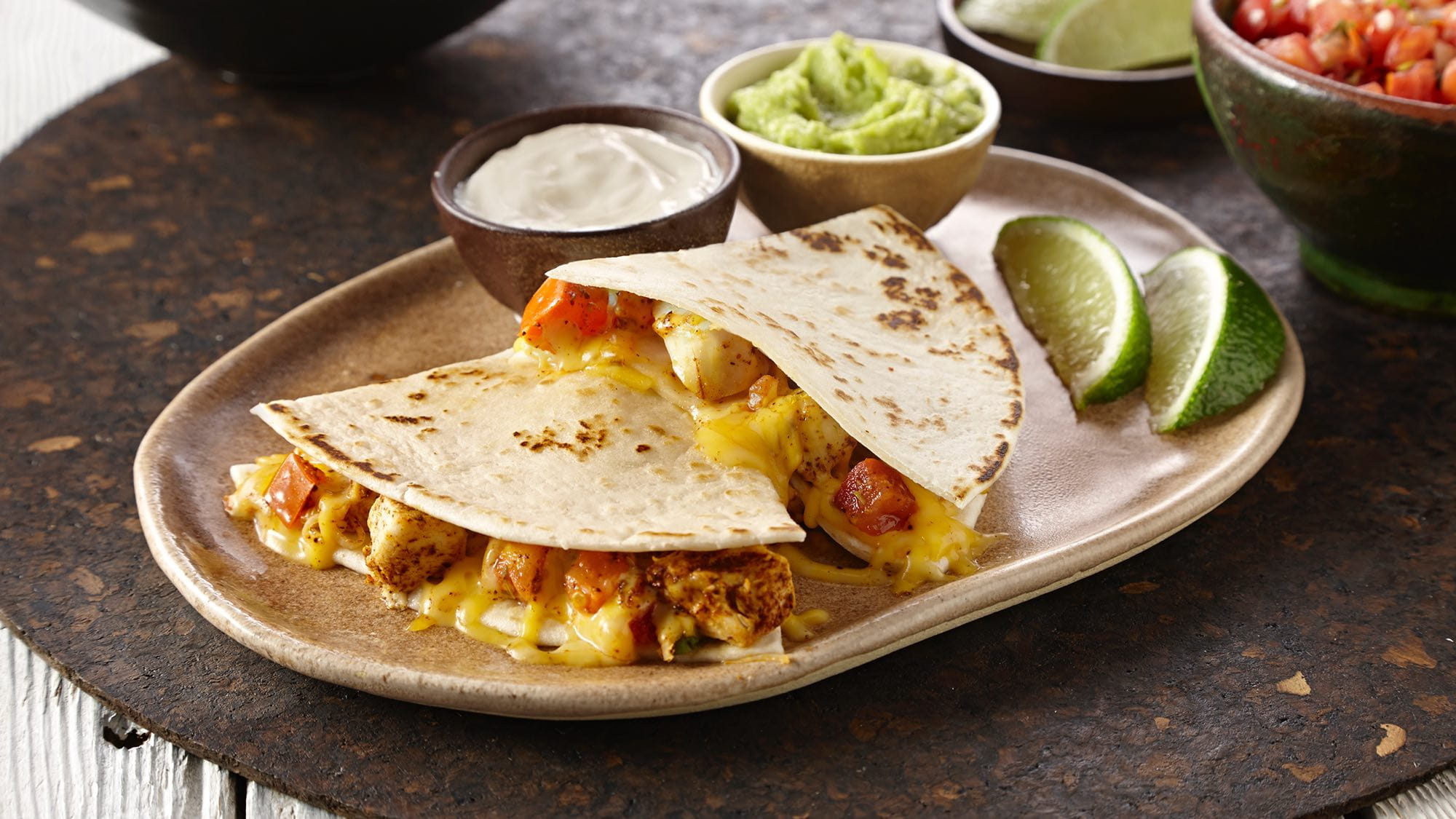 Flatbread also goes well with chicken pizza to create some stunning international flavors. This Berbere Chicken Flatbread recipe uses McCormick Gourmet™ Organic Berbere, an Ethiopian spice mix that combines a pizza format with an African flavor. Try it as an alternative to regular BBQ chicken pizza.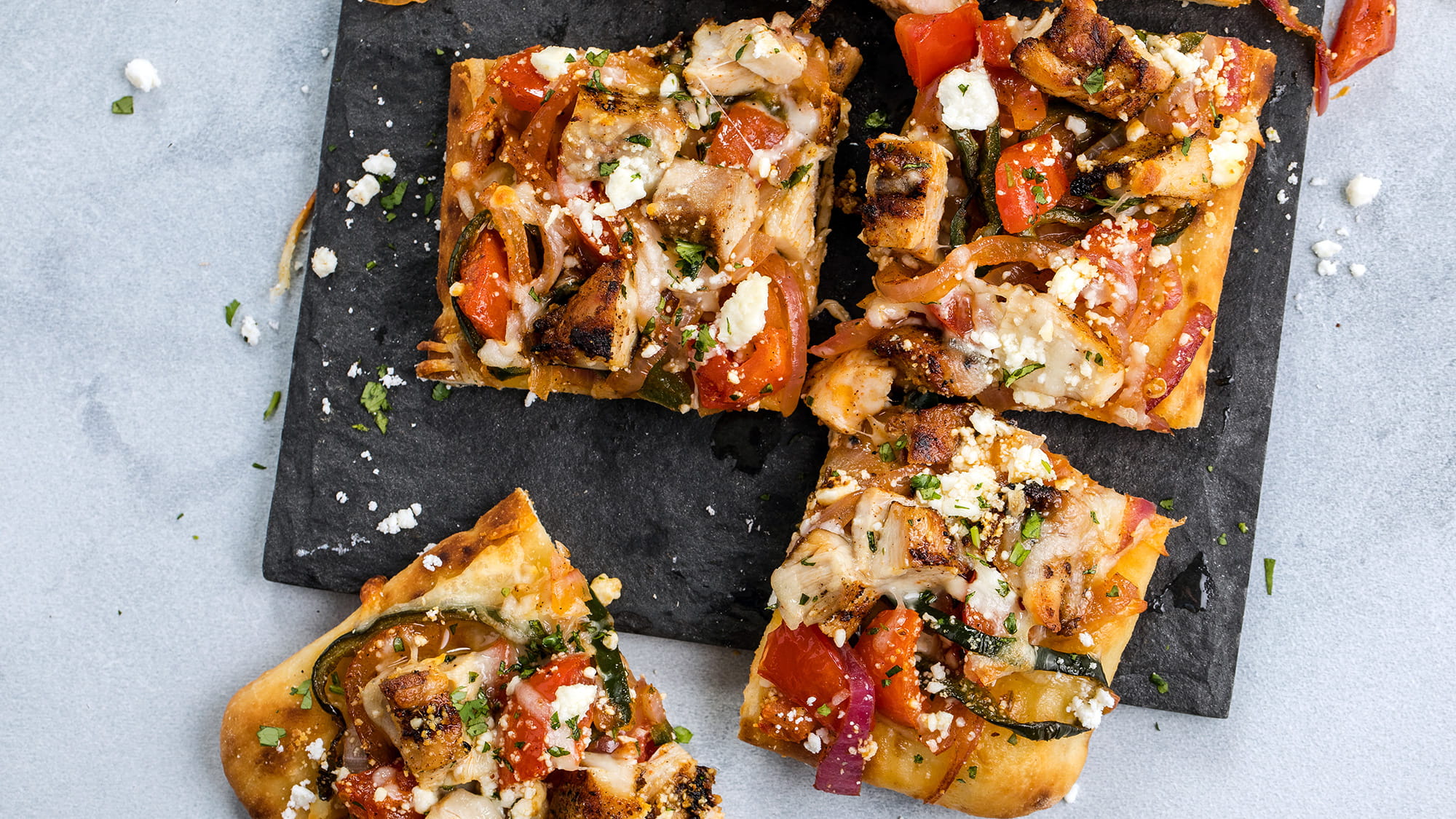 Naan bread is also another overlooked base for amazing toppings, and we have a recipe that combines cheese, honey, apricots, and orange peel for a flavor-packed fruit pizza experience. You won't be sorry that you made this Grilled Naan Flatbread with Fruit & Goat Cheese.
These pizza options will serve you well when cooking at home, whether you're looking for a fast meal at the end of a busy day or something more elaborate for a family blow-out. You can serve them on large crusts or you can make or buy small individual crusts for mini pizza options. Think of us when you serve up your first slice, and enjoy.
Give These Pizza Recipes A Try Too 
More Pizza Making Tips
Save your favorite pizzas, dessert, drink recipes and organize your ingredients with McCormick Meal Planner.  Make meal prep simple by creating a Flavor Profile, so you can store your favorite recipes and create grocery lists for easy shopping.