You can count on three signature flavors in Thai cooking: ginger, cilantro and red pepper. Ginger brings the zing, cilantro adds citrus-like freshness and red pepper imparts heat. Keep these three McCormick® flavors on hand in your kitchen to create your favorite Thai meals at home.
Try Pineapple Shrimp Fried Rice tonight! We love this easy hack: Reach for canned pineapple and microwave-ready rice to save precious minutes of prep time. You'll get the signature flavors of Southeast Asia to the table quicker – and no one will be the wiser.
Try it yourself.
Ingredients
1 tablespoon oil
1/2 pound medium shrimp, peeled and deveined
1 egg
1 package (8.8 ounces) white microwaveable rice
1 can (8 ounces) pineapple chunks in juice, drained
2 green onions, chopped
2 tablespoons reduced sodium soy sauce
1 teaspoon McCormick® Cilantro Leaves
1/2 teaspoon McCormick® Ground Ginger
Step-by-Step
1: Heat oil in large skillet on medium-high heat. Add shrimp; cook and stir until shrimp turn pink. Remove shrimp from skillet. Keep warm.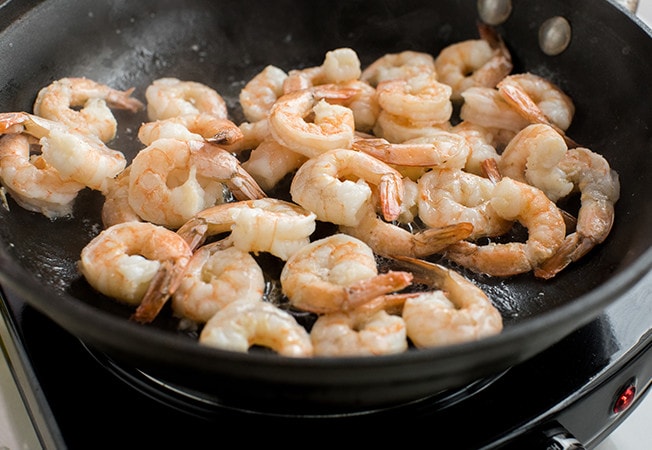 2: Cook and scramble egg in same skillet, about 1 to 2 minutes. Add microwave-cooked rice; cook and stir 1 minute. Add remaining ingredients; cook and stir 6 to 8 minutes or until heated through.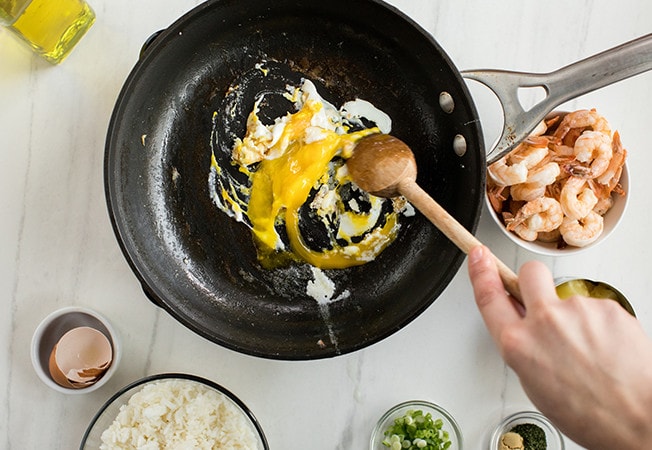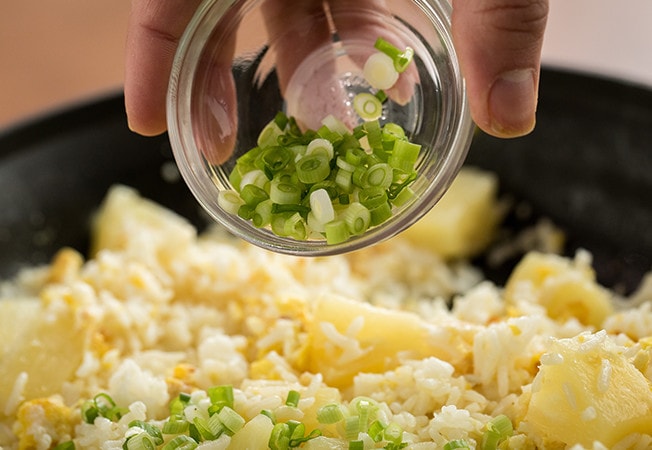 3: Return shrimp to skillet. Cook and stir 1 min or until heated through