Staying in a vacation rental offers a few advantages over a hotel, including the option to make better-for-you meals at your (temporary) home. Sometimes you can prepare easy meals to take on vacation ahead of time, but it's trickier for long stays and larger groups, Luckily, a little vacation meal planning can still make up the difference. With a little advance planning, you can pick out rental kitchen-friendly meals and ensure you have the ingredients you need to make 'em.  
We've got you covered. Just follow this simple guide to make fresh, flavorful meals – no matter where you are.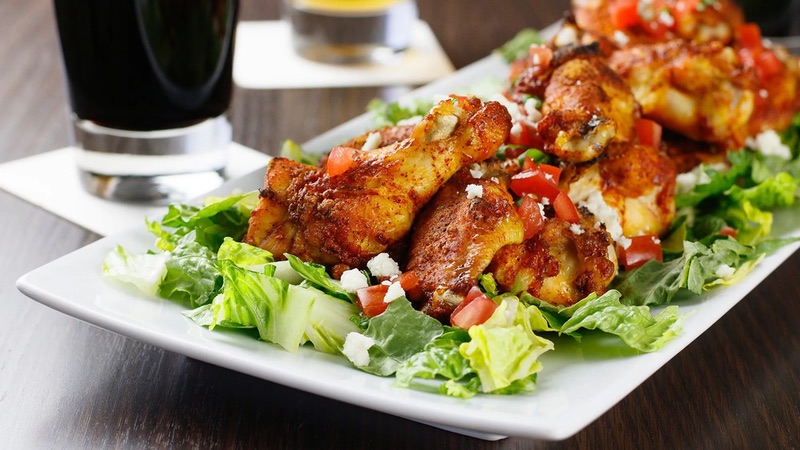 Scope out the kitchen amenities before you go
Vacation rental kitchens are a bit of a wild card. Some will provide everything you need to cook to your heart's content, while others might lack basics like cooking utensils. Take the guesswork out of cooking while on vacation, and ask your host about the kitchen amenities before you leave so you know what to expect. 
If your rental kitchen leaves much to be desired, bring your own essentials. A sheet pan, spatula, spoon and a set of tongs are enough for bare-bones prep, though a saucepan or frying pan are great additions, too.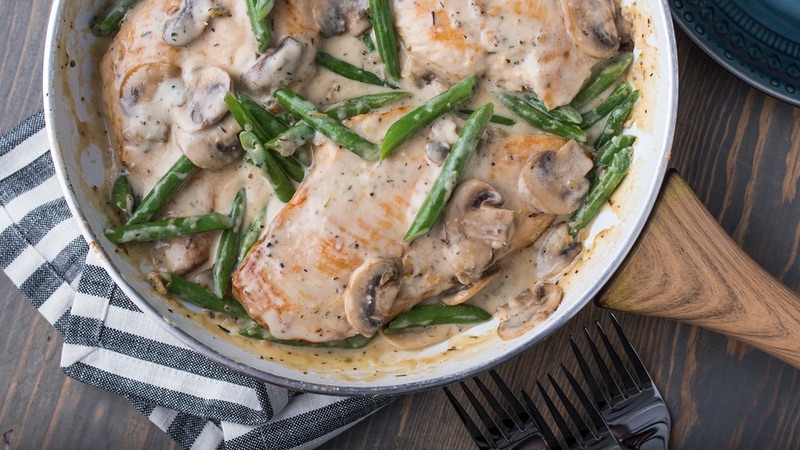 Vacation Meal Planning
Easy vacation meals are the best travel recipes and require only a few ingredients, and, ideally, cook in one pot (or pan). Find a handful of recipes (don't worry, we have plenty of easy vacation meals to cook below) and start on your shopping list. 
Separate your list into two trips: a "home" trip that includes seasonings and any ingredients you need for make-ahead meals, and a "travel" list with perishables, like bread, fruits, dairy and veggies.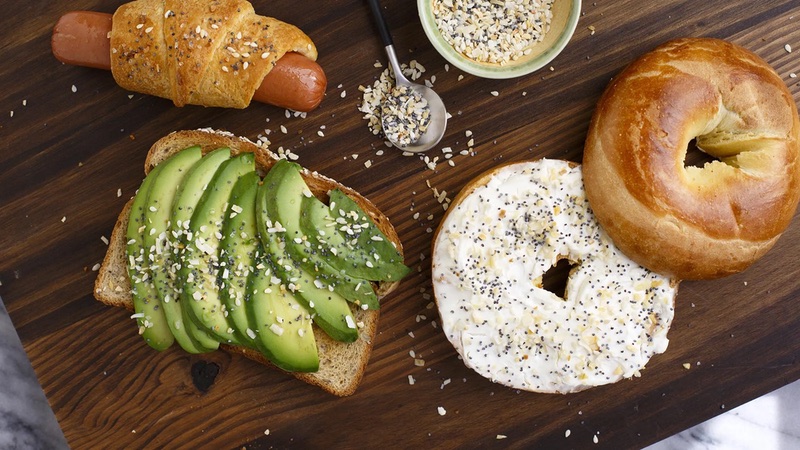 Flavorful Vacation Meals on a Budget
Add flavor on-the-go with essential spices. Seasonings are a must for flavorful home cooking. And you can pack efficiently by opting for seasoning mixes that offer well-rounded flavor in one package. 
McCormick® One seasoning mixes are ideal, because they're all the seasoning you need for travel-friendly one-pot and one-pan meals. Use 'em to make easy Glazed Salmon and Vegetables as a part of your healthy vacation meals recipe book. Or opt for Creamy Chicken with Vegetables for a quick and comforting meal after a long day of travel.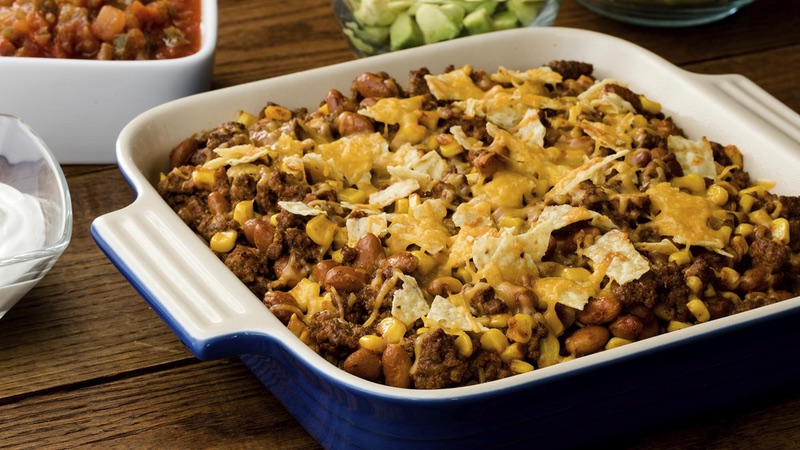 Another vaca rental essential? McCormick® Taco Seasoning Mix. It's perfect for making tacos, of course, but also adds flavor to quick and easy Taco Casserole and Cheesy Taco Wings.
Finally, add flavor by packing your own homemade spice mixes. A batch of Everything Bagel Seasoning can spice up scrambled eggs, avocado toast, your favorite roasted veggies and, of course, a classic bagel with cream cheese. A dash of Mojito Lime Grilling Salt adds bright citrus flavor to delicious BBQ, and Pickled Ginger Green Tea and Chile Salt can bring your rice and noodle dishes to the next level.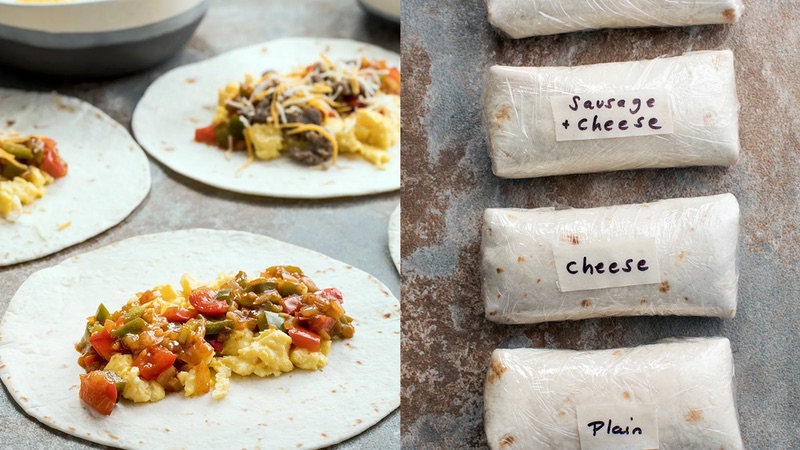 Embrace Meals to Take on Vacation
Make-ahead meals for vacation are perfect to streamline day-to-day meal prep during travel, since you can either prepare some recipes at home and bring them with you, or make them at your rental to enjoy throughout your trip. Prep this Chunky Marinara Sauce in advance, for example, and all you'll need to do is boil pasta for an easy dinner. This Grilled Pineapple BBQ Sauce travels well, and tastes delicious paired with chicken, pork or tofu. 
Whip up a batch of Make-Ahead Breakfast Burritos for easy vacation breakfast. Or try these Oatmeal Blueberry Cups to start your day with something sweet. 
Finally, consider prepping meals you can simply heat and serve at your destination. Treat your family to Tex-Mex Macaroni Casserole, try out creamy Chicken, Broccoli and Rice Casserole, or get your greens with this Cajun Green Bean Casserole. Warm up whole quiches, like this tasty Spinach and Bacon Skillet Quiche, in the oven, or microwave individual slices for an almost-instant meal. 
Vacation Meal Planning List
Here is a quick-reference list to make sure you keep your bases covered for cooking on vacation:
Keep separate grocery lists for make-ahead meals versus food to cook while on vacation
Contact your host to scope out your rental kitchen options
Basic prep equipment: A sheet pan, spatula, spoon, tongs and, if feasible, a frying pan
Chef's knife: If you pack your own chef's knife, remember to wrap it up or use a chef's roll bag
Flatware and dinnerware
Assemble your list of one-pot or -pan recipes
Pack up travel spices such as McCormick® One seasoning mixes by themselves or as part of your travel spice set
Assemble your list for your make-ahead recipes, and remember to store them in containers you can put straight into the microwave or oven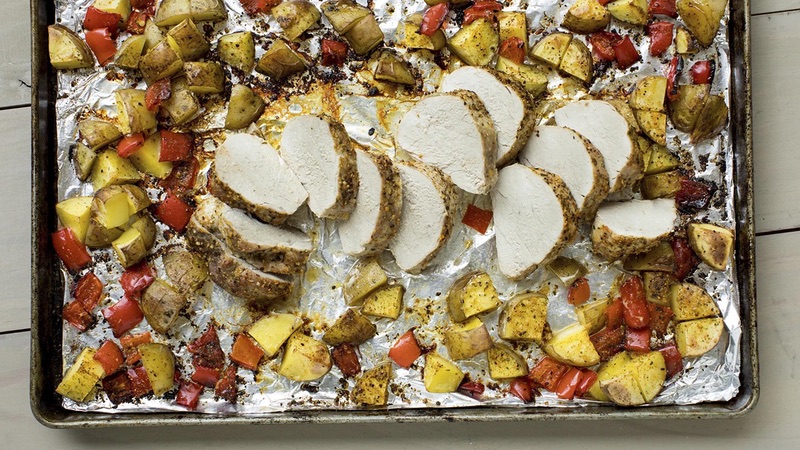 Easy Vacation Meal Ideas with One-Pot and -Pan Recipes
Simple-but-delicious recipes are key to easy vacation meals. And if you need more AirBnB inspo, try one of these tasty options.
Check Out More Meal Planning Tips and Tricks:
Need help planning your weekly meals? Save your favorite food, dessert, drink recipes and organize your ingredients with McCormick Meal Planner.