There's no shortage of tasty keto lunch and dinner ideas. But keto breakfast can be tricky. Most breakfast staples, like oatmeal and cereal, come loaded with carbs. And scrambling eggs as your go-to keto breakfast every morning gets old fast.
But don't worry. There are plenty of ways to both refresh your routine with new keto breakfast recipes and add some flair to keto classics.
Give These 7 Tasty Keto Breakfast Recipes A Try

1. Get Creative with Keto "Toast"
If you're new to keto, allow us to introduce you to your new favorite keto breakfast recipe: 3-Ingredient Cloud Bread. 
Simply pop 'em in the toaster oven, then try one of these toppings:
Poached eggs, avocado oil and red pepper flakes

Unsweetened almond butter, plus a sprinkling of chia seeds, cacao nibs and cinnamon

Keto-friendly hazelnut spread and unsweetened toasted shredded coconut

Avocado slices, sriracha, black pepper and sea salt

Hummus, cucumber and roasted garlic

Bacon, poached egg and hollandaise sauce
Or make keto-friendly breakfast sandwiches like classic sausage, egg and cheese or  avocado, bacon and cheddar.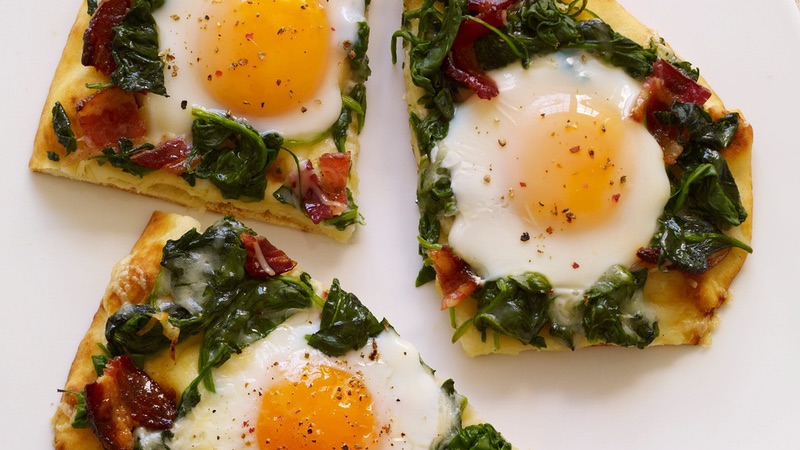 Pizza for breakfast is always a great choice. And if you opt for a keto-friendly crust, like one made with almond flour, it can fit into a keto diet, too. This one uses just a handful of fresh, quality ingredients – spinach, Gruyere, eggs and bacon – so that each one's natural flavor shines through. Keep this recipe keto-appropriate by dusting your bacon with cinnamon and omitting the honey.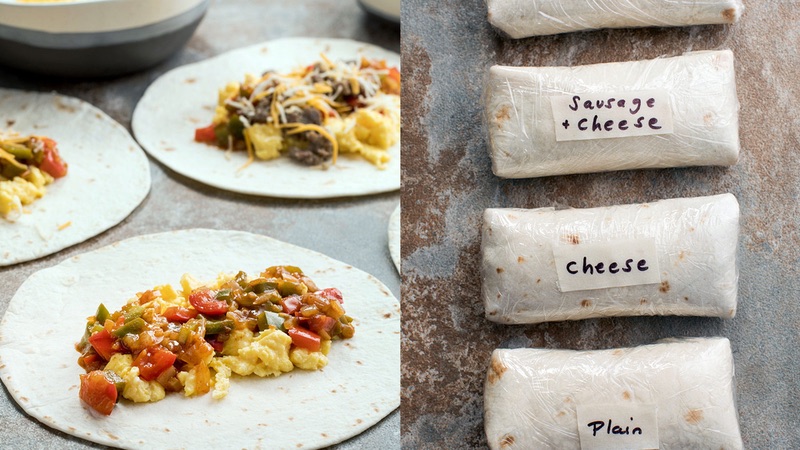 Catch a few more ZZZs in the morning with a make-ahead keto breakfast recipe, like these tasty burritos. A little taco seasoning adds plenty of flavor to classic eggs and peppers. And you could add some sausage, sliced chicken or bacon for a protein boost. Just use a keto-friendly wrap in place of a traditional tortilla so this fits in your diet.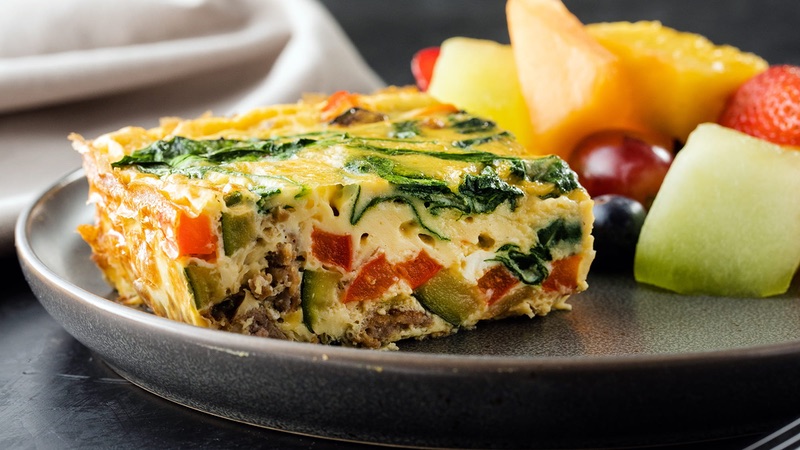 Speaking of make-ahead recipes, try this sausage and egg breakfast casserole. Keto-friendly coconut milk makes your eggs rich and fluffy, while the fillings add savory flavor. Customize it with whatever veggies are in your fridge at the time.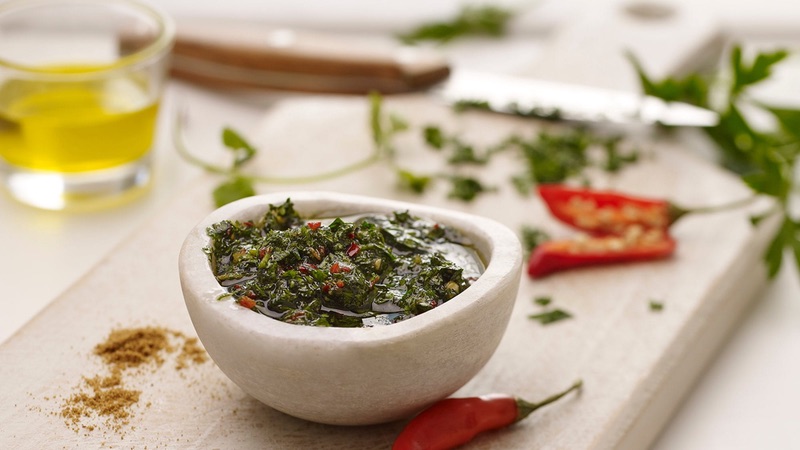 5. Spice Up Breakfast with Homemade Hot Sauce
In a scrambled or fried egg rut? Try a tasty condiment to keep things interesting. Middle Eastern Skhug Hot Sauce packs in plenty of fresh flavor thanks to lemon juice, warming spices and leafy herbs, while Thai chilis give it a pleasant heat. Drizzle it over scrambled eggs or omelets, veggie breakfast hashes or avocado toast. It's uses for adding bold flavor are endless ... grilled veggies, chicken, fish, you name it.
6. Keto Breakfast Smoothie
Breakfast smoothies are a great way to fit more fruits and veggies into your diet. And, as long as you're mindful of your milk and mix-ins, they can be keto-friendly too. This Mixed Berry and Coconut Milk Smoothie foregoes dairy milk in favor of coconut milk to keep things low-carb. Simply use a low-sugar sweetener, like monk fruit extract, in place of agave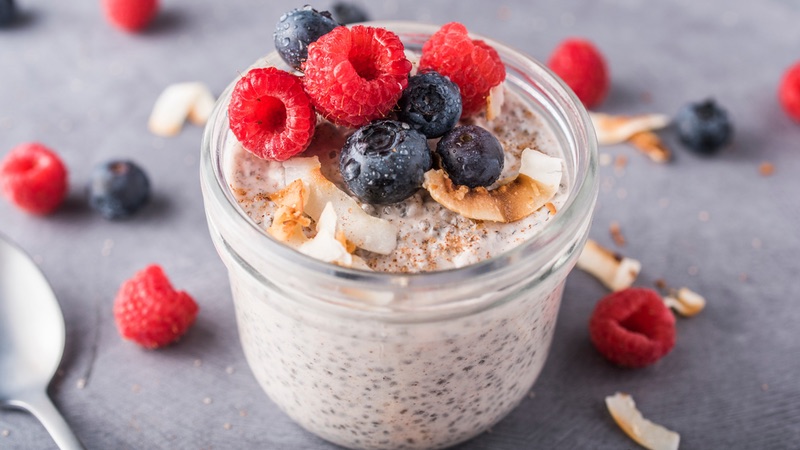 Have no time to cook in the mornings? Just five minutes at night is all you need to wake up to a creamy and satisfying chia pudding breakfast the next day. This recipe calls for adding a sugar and spice blend that, while delicious, is not keto-friendly. Instead, add a pinch of McCormick® Ground Cinnamon and monk fruit extract or coconut sugar to taste. 
Learn More About Our Keto Recipe Favorites
No matter what your tastes (or morning time budget), it's easy to create keto breakfasts so delicious you'll look forward to waking up. Save your favorite keto foods, dessert, drink recipes and organize your ingredients with McCormick Meal Planner.  Make meal prep simple by creating a Flavor Profile, so you can store your favorite recipes and create grocery lists for easy shopping.