The big game day's finally arrived! What better way to celebrate than to whip up a football party food menu featuring the signature recipes of each city. With Los Angeles and New England heading up the final battle, we've gathered several recipes spawning the East and West Coasts so that you can represent your team with the culinary spread they deserve.
Whether you're rooting for L.A. or New England, read on to learn how to celebrate your team making it to the finals with signature dishes from each region.
Los Angeles Recipes
Say hello to sunny Southern California! This diversely populated coastal city is the home to a wide variety of cuisines – Chinese, Mexican, Korean – the options are endless. From football finger foods to game day appetizers, Los Angeles has your game day party menu ready.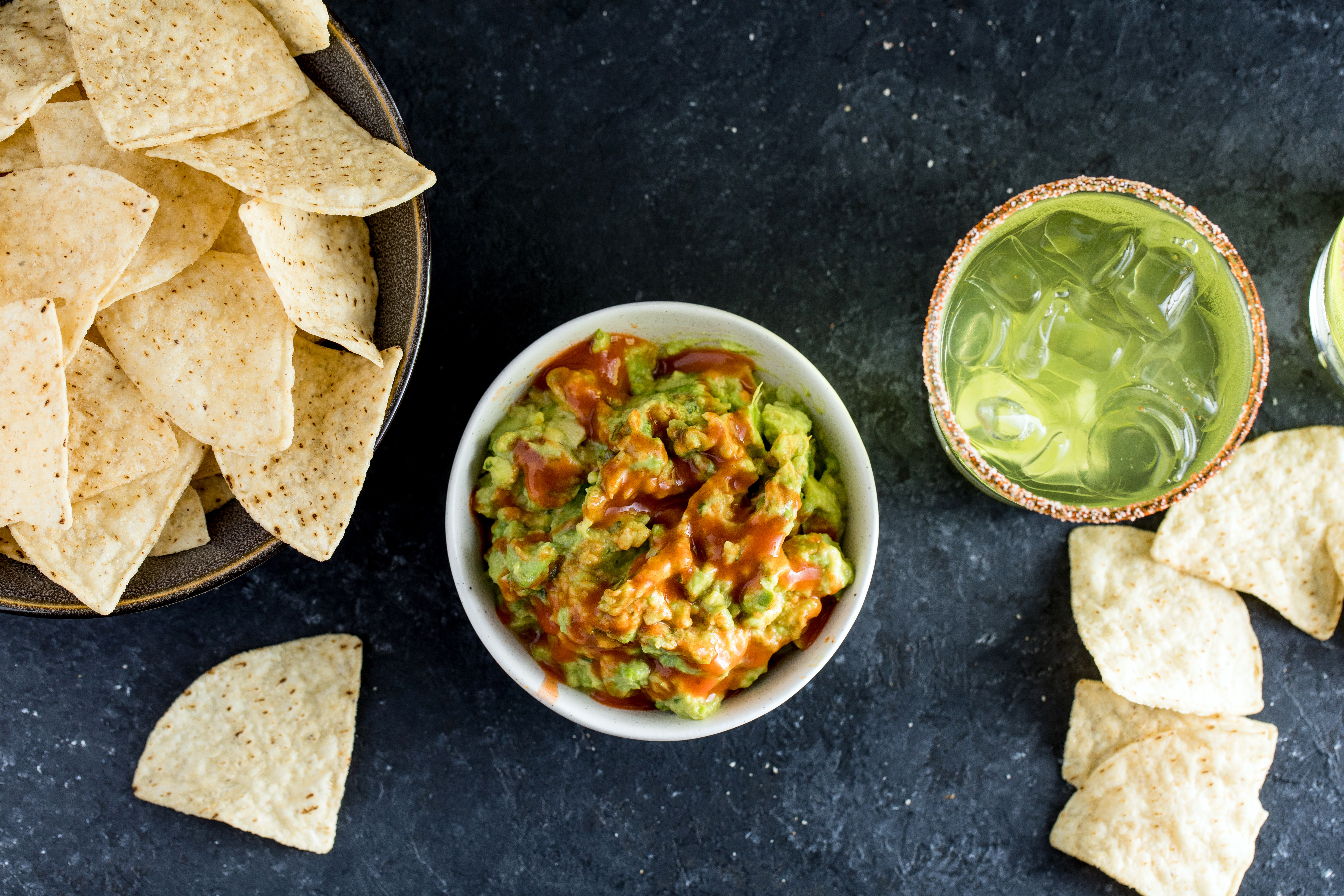 Game Day wouldn't be complete without a dip – and this spicy Mexican-style guacamole dip recipe doesn't disappoint. Rev up for the pre-game with this easy football snack.
All you need:
Drizzle Frank's RedHot Original Cayenne Pepper Sauce over your dip for a glorious game day snack – and a touchdown-worthy hint of heat.
Can't take your eyes off the big game to throw together a full-blown meal? Prep the ingredients in this fish taco recipe in advance and throw them on a sheet pan for packed Mexican flavor in just minutes.
Originating in Baja California, Mexico – fish tacos (called "tacos de pescado" in Spanish) are a tried and true Californian staple. Our fish taco recipe features:
With such close proximity to Mexico, it's no surprise that Latin flavor is a major factor in what makes Los Angeles' food scene so tasty. Keep the fiesta going after the game with more Mexican recipes here.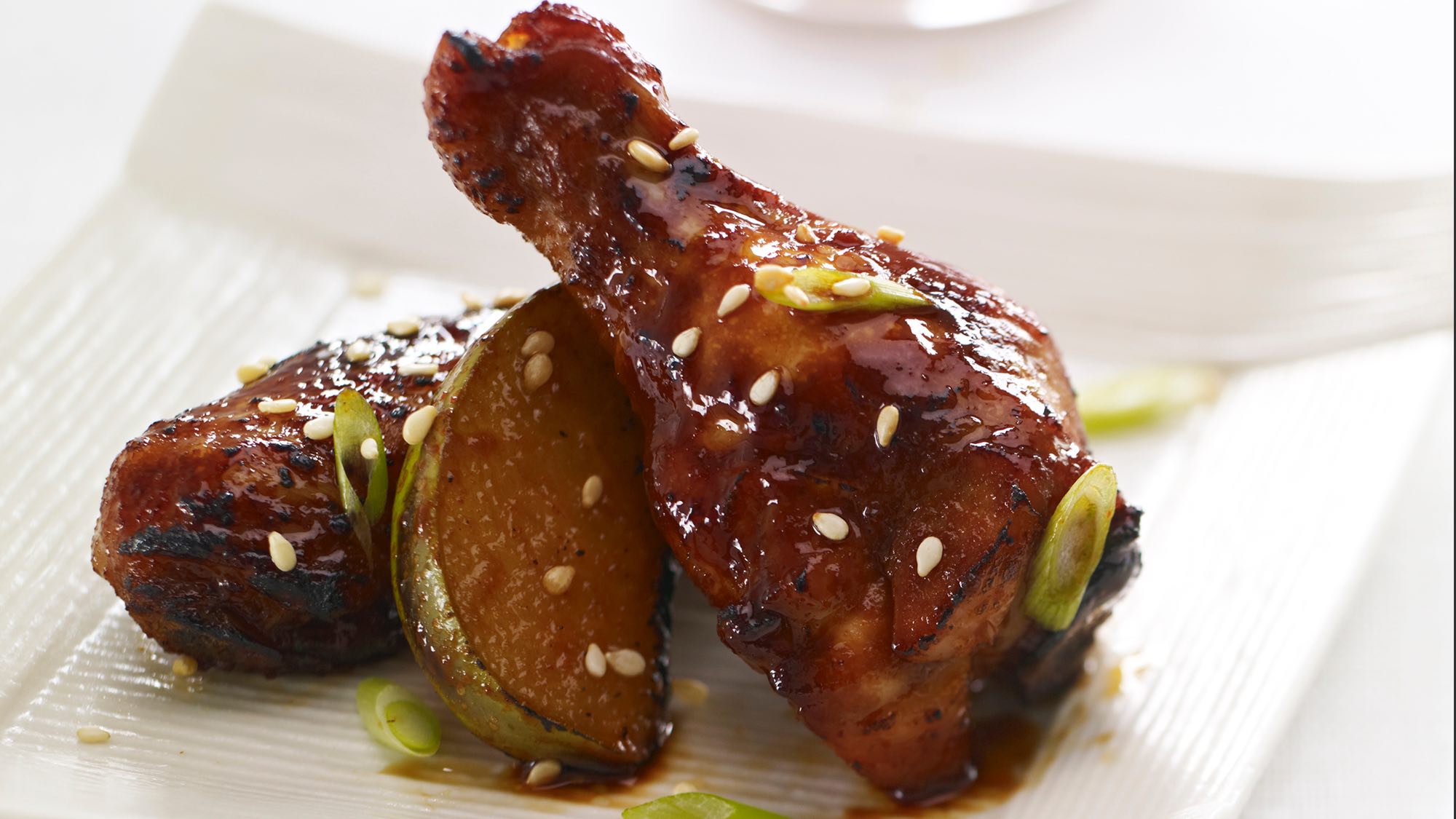 Next up is a quick trip to the vibrant streets of Koreatown, Los Angeles, a major hub of Korean culture along the Western coast. Korean chicken wings make the perfect football party appetizer, plus they're a fun twist on a game day staple.
Simply marinate in a mixture of:
Then season with a dash of:
These green onion and sesame seed-topped bbq wings are a deliciously savory way to satisfy mid-game hunger without missing a beat.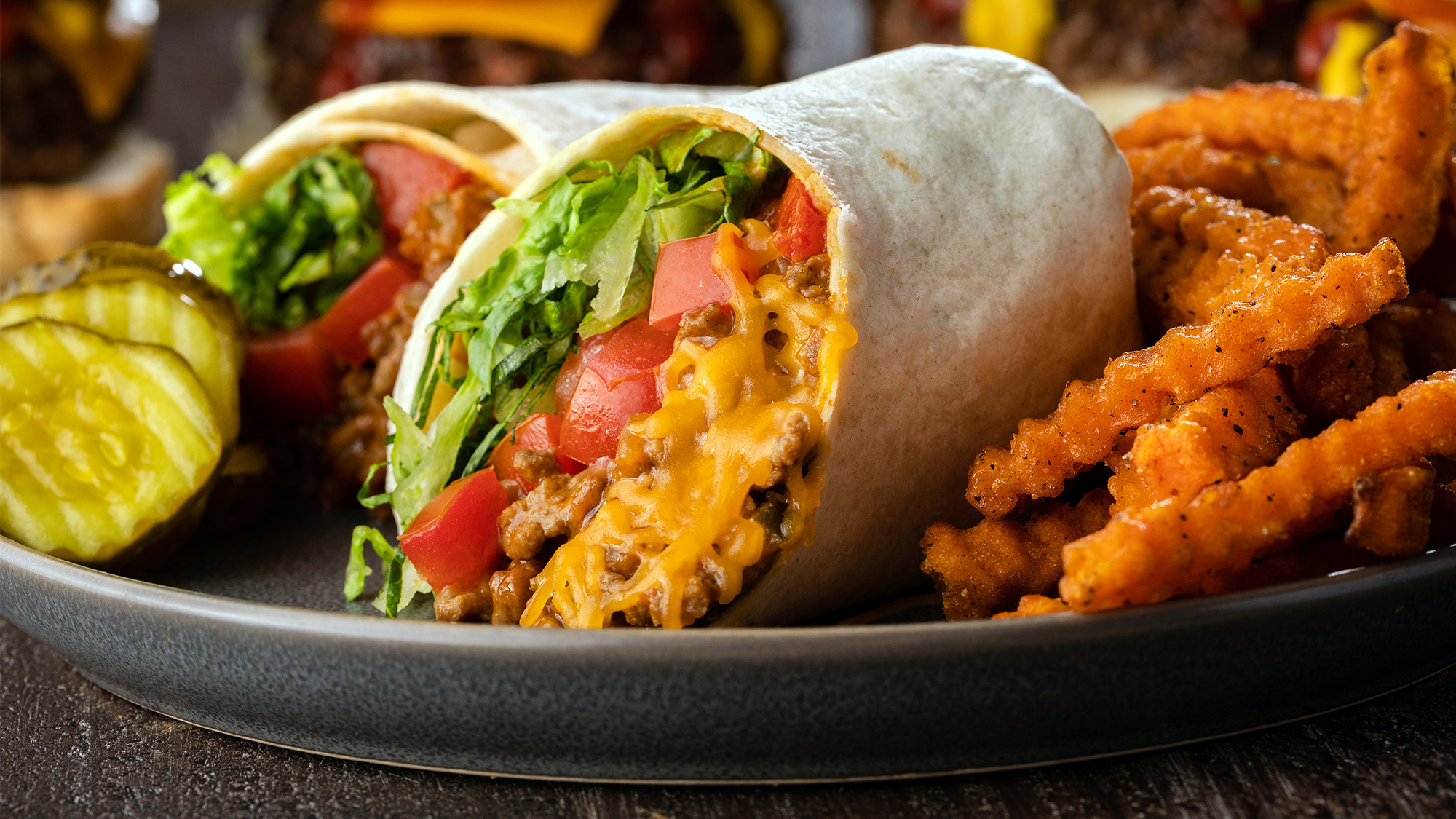 Cheeseburgers + burritos at the same time? Have your guests scrambling for more with this fusion recipe combining Mexican and American classics. Although highly debated, the cheeseburger is native to California – it was first invented back in the early 1920s by a Pasadena chef. Burritos, of course, are a handheld Mexican favorite.
Grab the following for the ultimate cheeseburger burrito combo:
Indulge in a side of crunchy pickles and hot fries.
New England Recipes
Over 2,000 miles away from California is the New England region. While your team may be located in Massachusetts, New England culture and food actually spreads across the Northeast. It's characterized by creamy dishes, potatoes, maple syrup, and foods that are typically baked. New England cuisine traces its roots to the earliest settlers of the region, all the way back in the 17th century.
From dips to desserts, we've got the perfect game day recipes to celebrate your patriotism, below.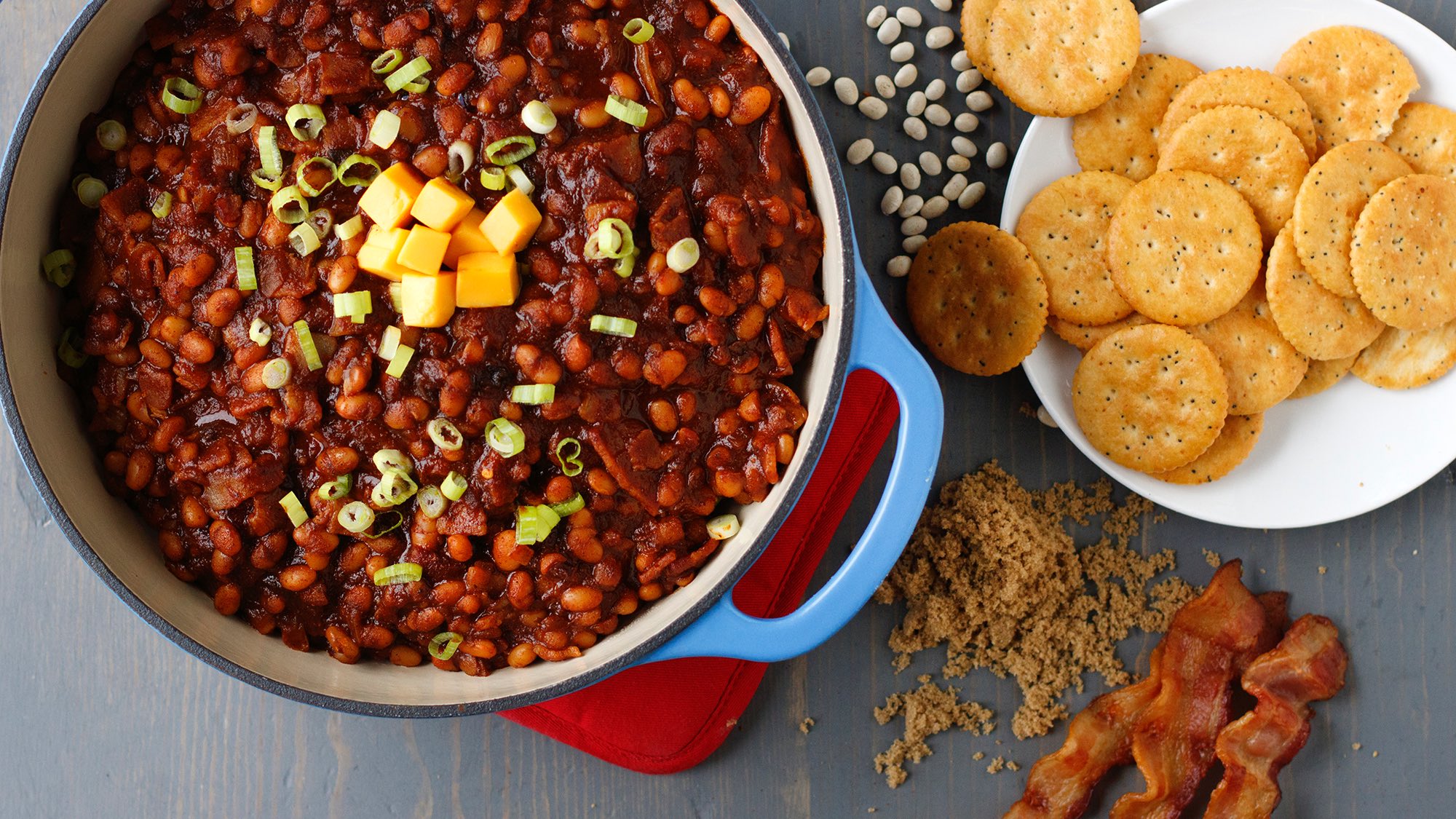 Best way to start off the game – a warm, bacon-filled Boston baked bean dip. Packed with traditional Massachusetts flavor, this meaty dip is sweet and savory and best of all – features Boston lager beer.
Just mix up the following:
Serve topped with cheddar cheese, sour cream, and green onion along with your favorite crackers to take your dip experience to the next level.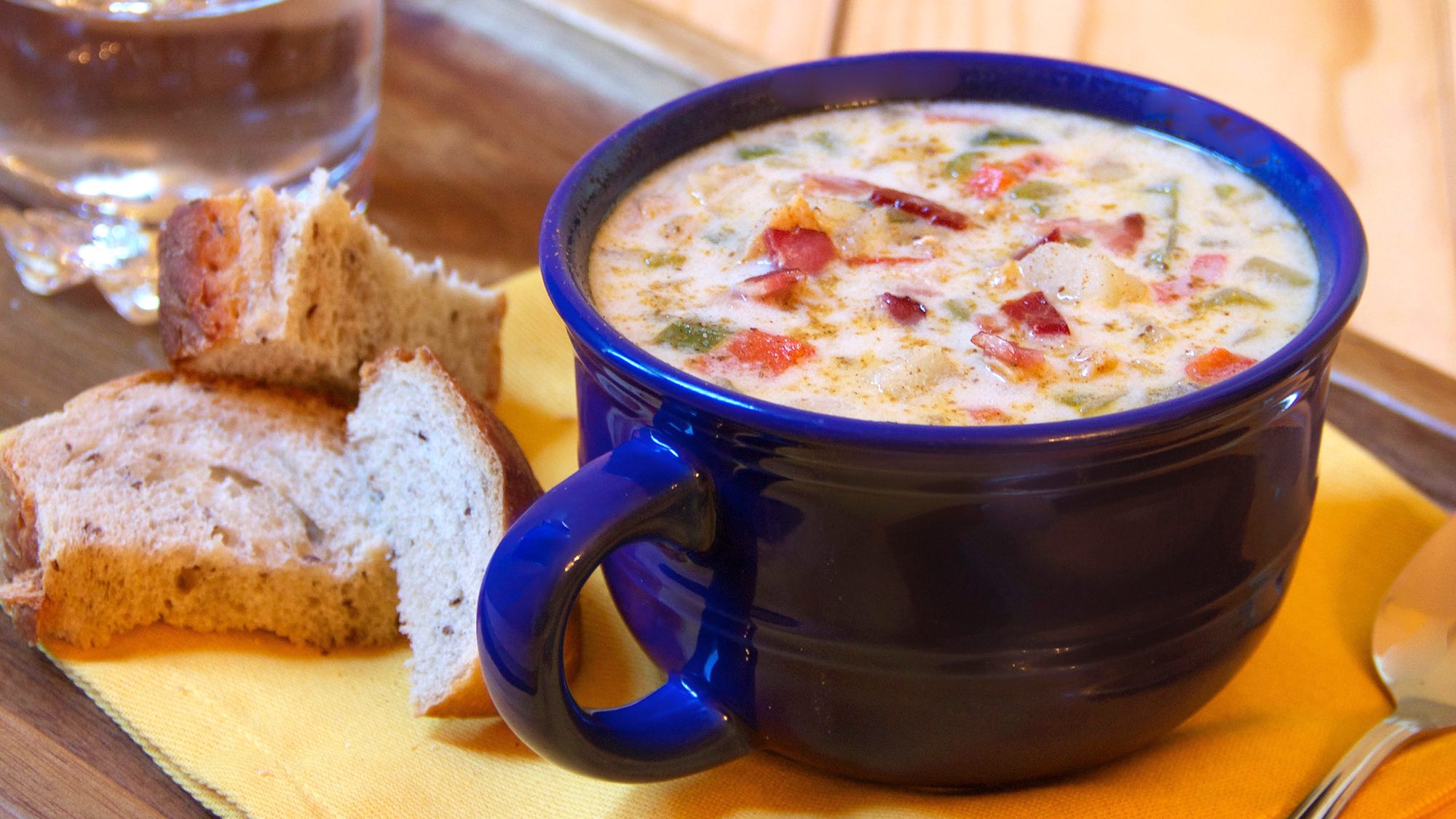 Warm up before half-time with a cup of a classic New England recipe – clam chowder. Our version spices things up a bit with a dash of Old Bay seasoning. This hot creamy chowder features:
Sprinkle crunchy bacon on top and enjoy traditional New England favor while you're rooting for the team.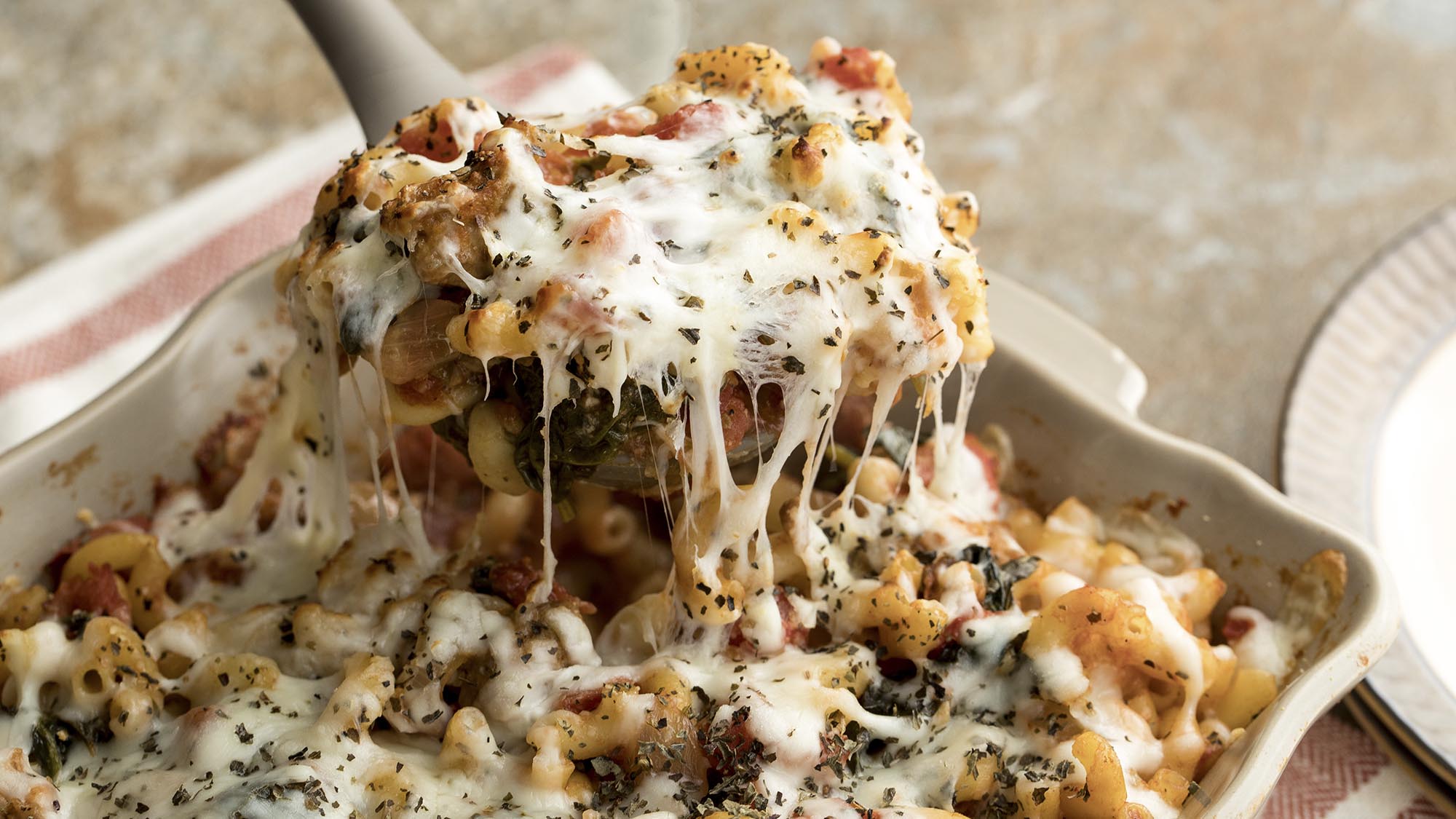 A popular pasta dish from New England, this American chop suey recipe is the perfect warm main entree for the big game. With peppery, cheesy goodness, half-time munchies are no match for this game day deliciousness filled with:
Bake with mozzarella cheese and feel right at home.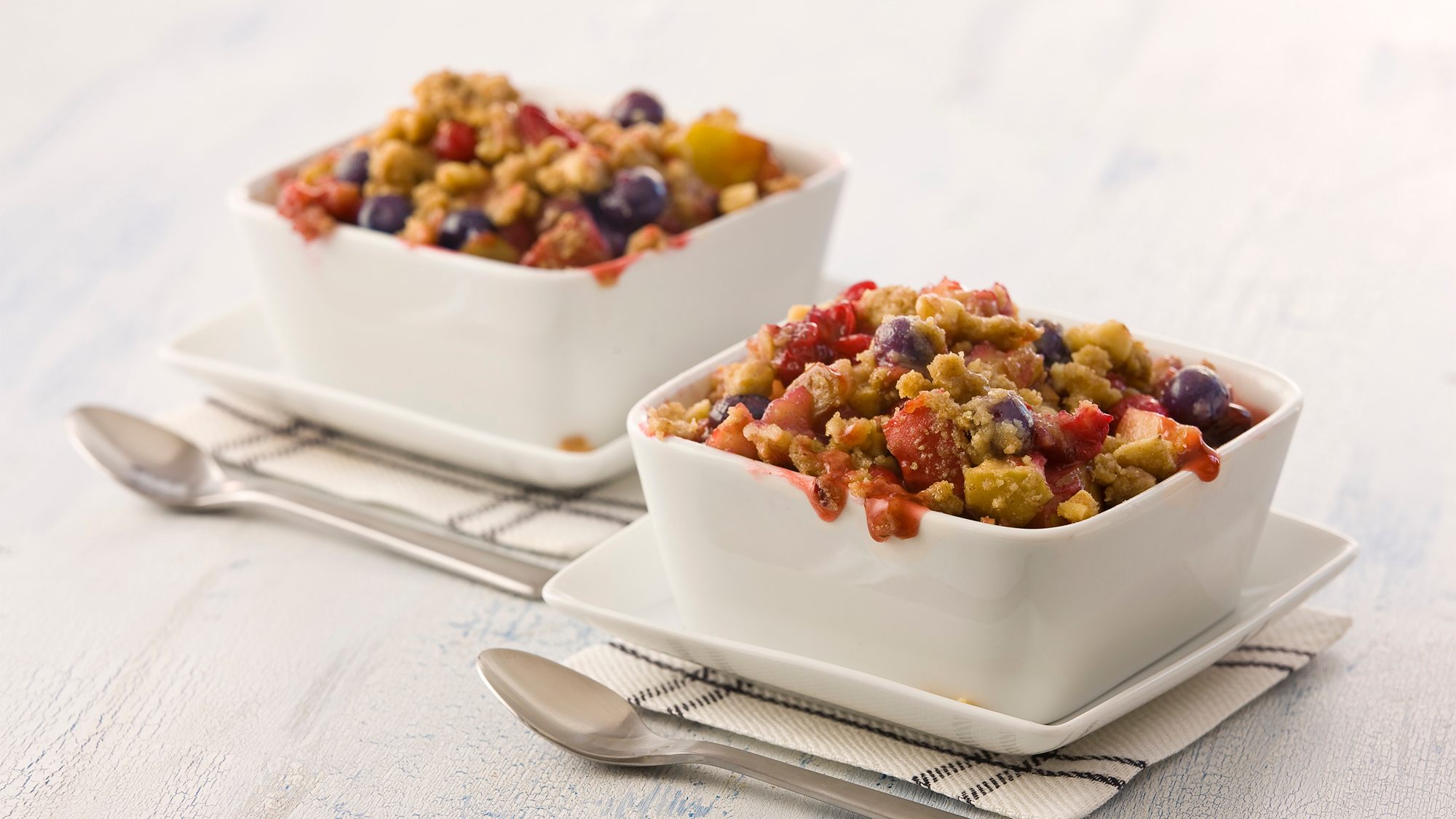 At the edge of your seat? Make the suspense a little easier with a sweet treat. These New England spiced blueberry crisps are the perfect handheld finger dessert.
Enjoy a mix of tart and sweet fruit plus flavorful seasoning including:
Finish it off with chopped walnuts for a nutty crunch in the third quarter.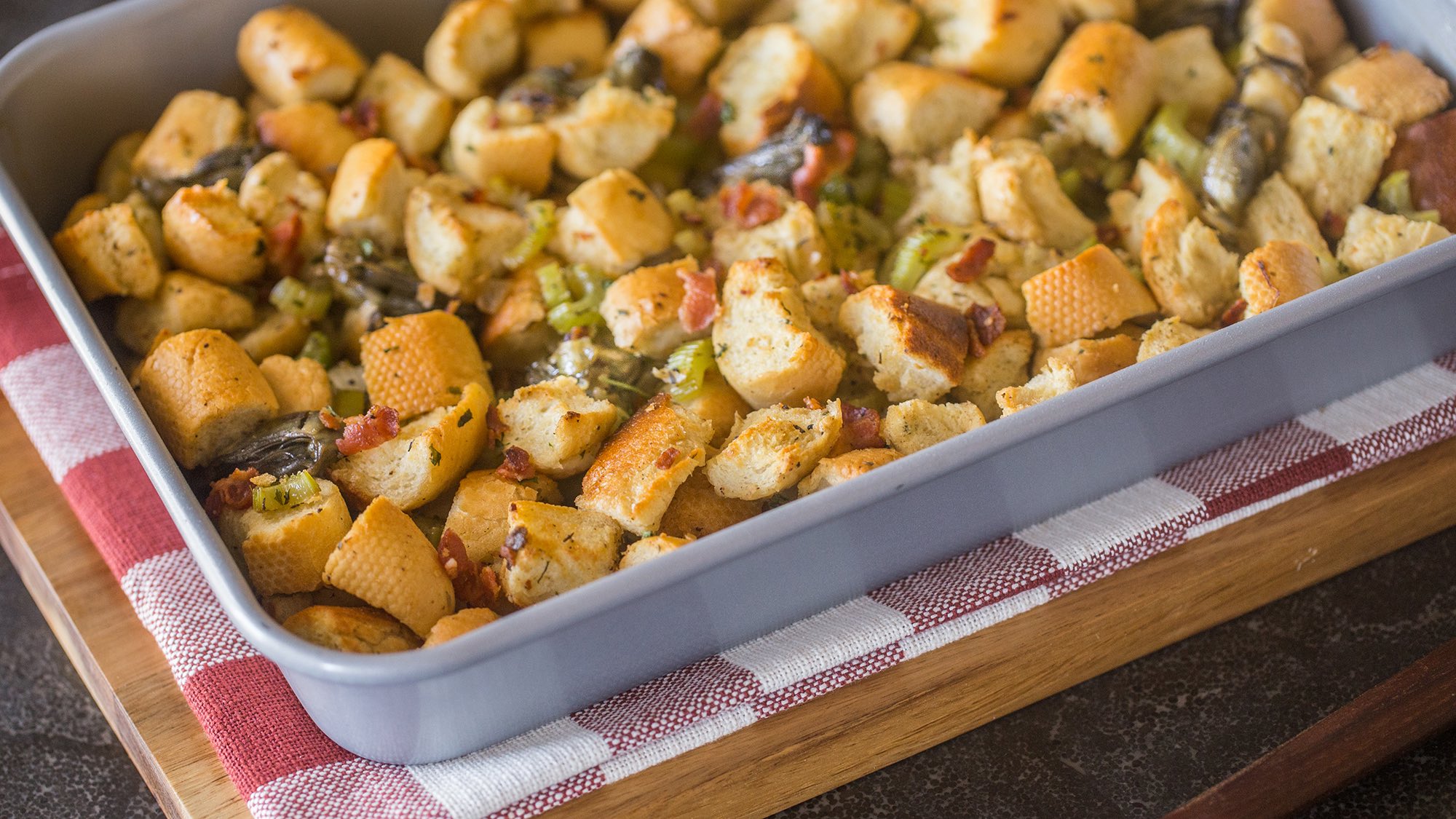 Just because it isn't Thanksgiving doesn't mean you can't enjoy stuffing. This New England style dish enjoys fluffy French bread flavored by:
The addition of shucked oysters makes this a true Massachusetts classic. Serve it on the side or as a snack to show off your New England pride. 
Whether you're crossing your fingers that L.A. takes home the championship or New England reigns supreme, these game day recipes are a delicious way to support your favorite football team.
Discover more game day recipes here, or check out our vegan game day guide to get the party started!