From a summer long weekend BBQ to a New Year's Day family dinner, grilled pork chop recipes are a year-round passion for many Americans.
As a hearty source of protein, grilled pork chops offer a tasty alternative to chicken breast recipes or ground beef recipes. And if you simply love pork — You can't eat bacon all the time, right? Bring on the variety!
One thing's for sure: Grilled pork chop recipes are perfect for fans of fruit preserves and sauces. Served with homemade applesauce, cranberry sauce or salsa, grilled pork chops offer both savory and sweet flavors.
So fire up the grill and unleash your skills! Let's start cooking pork chops.
Try These Easy Grilled Pork Chop Recipes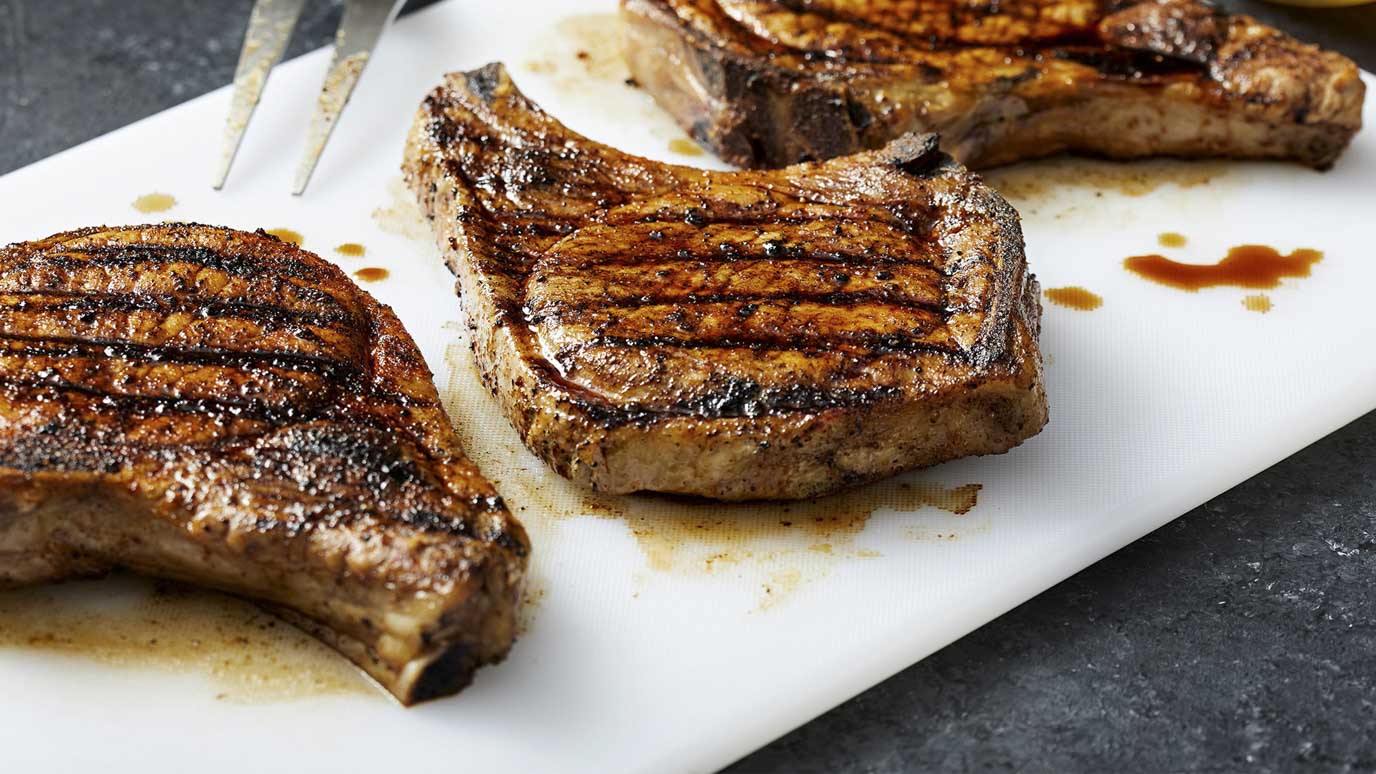 Love marinated pork chops? The brine that makes these pork chops so tender and delicious is pure simplicity: apple cider, maple syrup, salt and water. Our Grill Mates Barbecue Rub delivers rich, bold flavor with notes of chili pepper and black pepper, among other spices.
To make this meaty main course even better, serve it with grilled fruit. Nectarines, mango, and pineapple are sweet and tempting choices.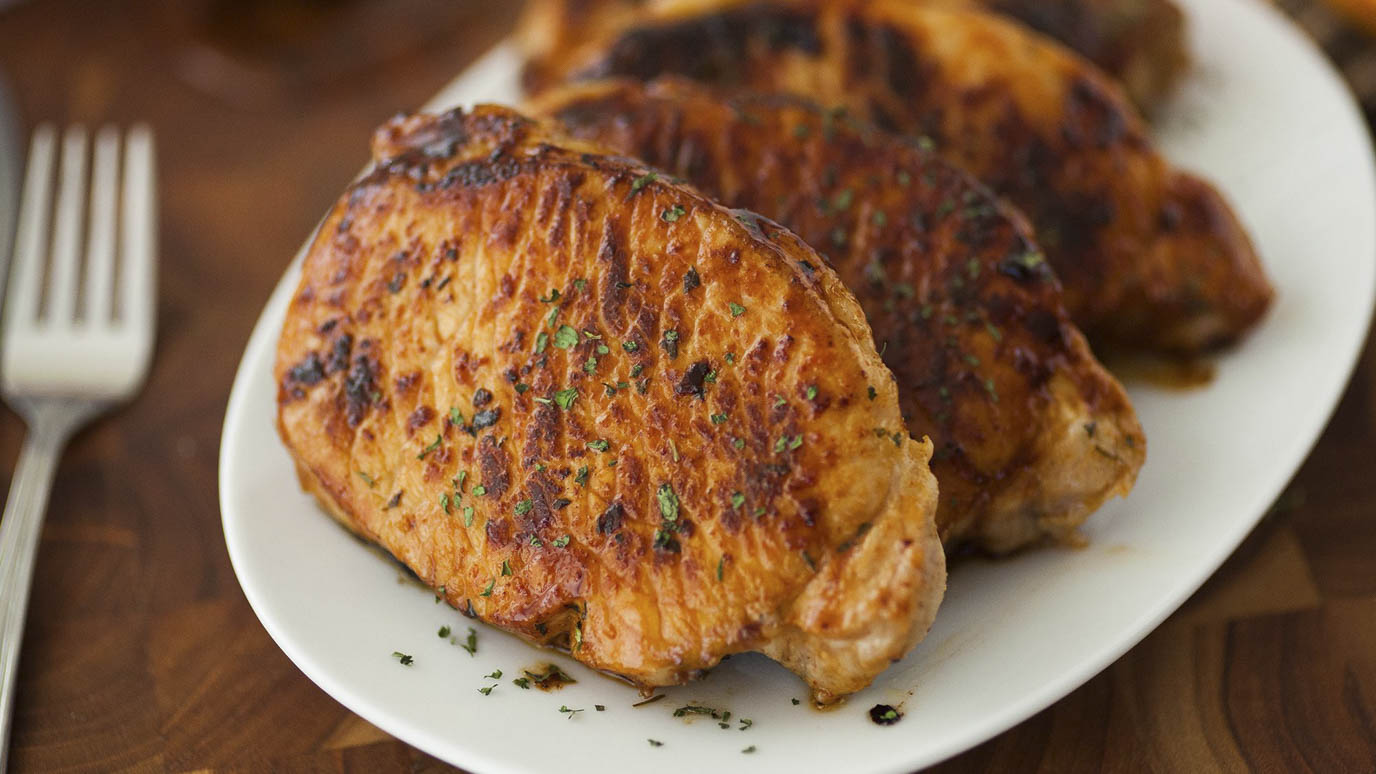 If you think of orange juice and honey merely as a summer drink or a cold remedy, it's time to expand your horizons. Those ingredients add satisfying sweetness to the pork chop marinade for this simple, beautiful recipe. With Cilantro Leaves, Garlic Powder, Ground Cumin and Ground Cayenne Pepper, it's a symphony of spices.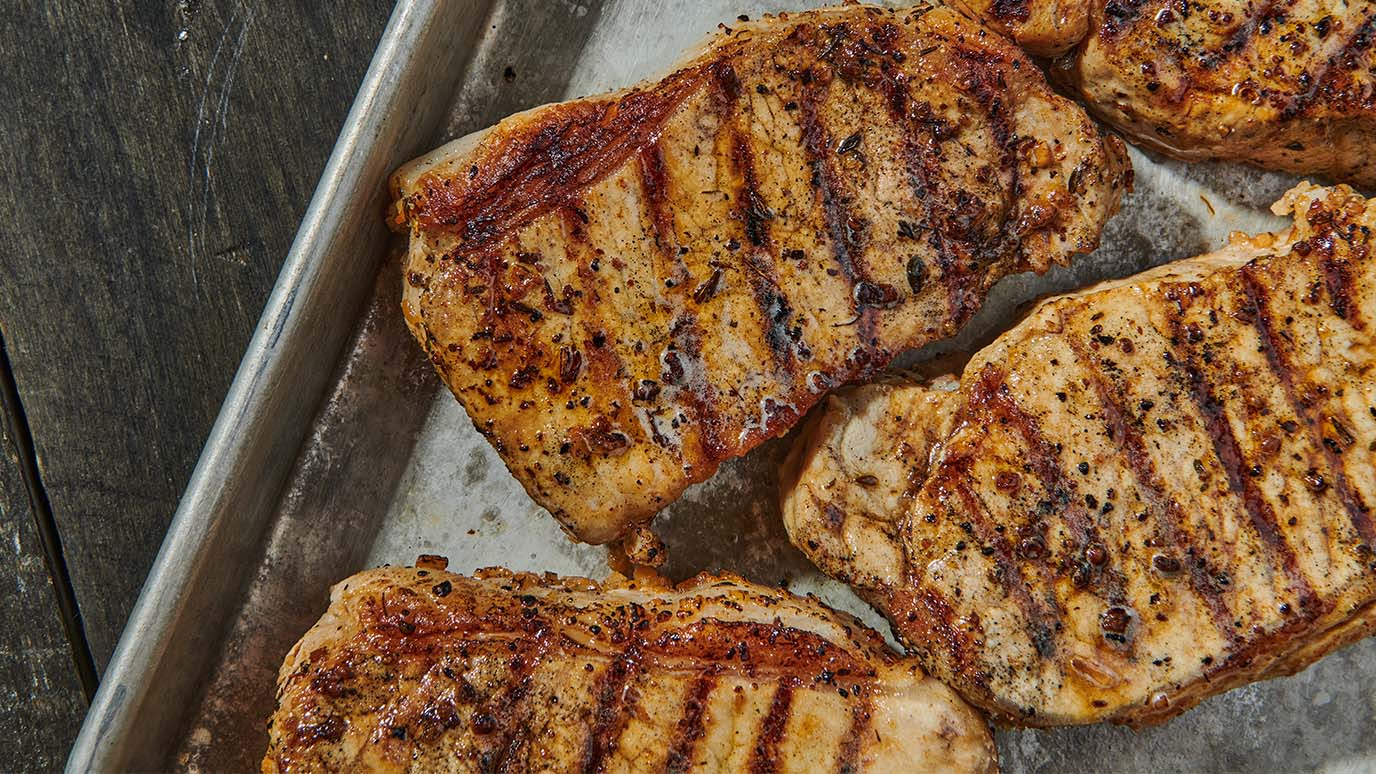 This one's all about Grill Mates Roasted Garlic & Herb Seasoning. In an easy marinade, our signature spice blend jazzes up your grilled pork chops with onion, coriander and parsley. The recipe is a godsend when you're short on time. You can chow down in less than half an hour!
Spice Up Your Life With Grilled Pork Chops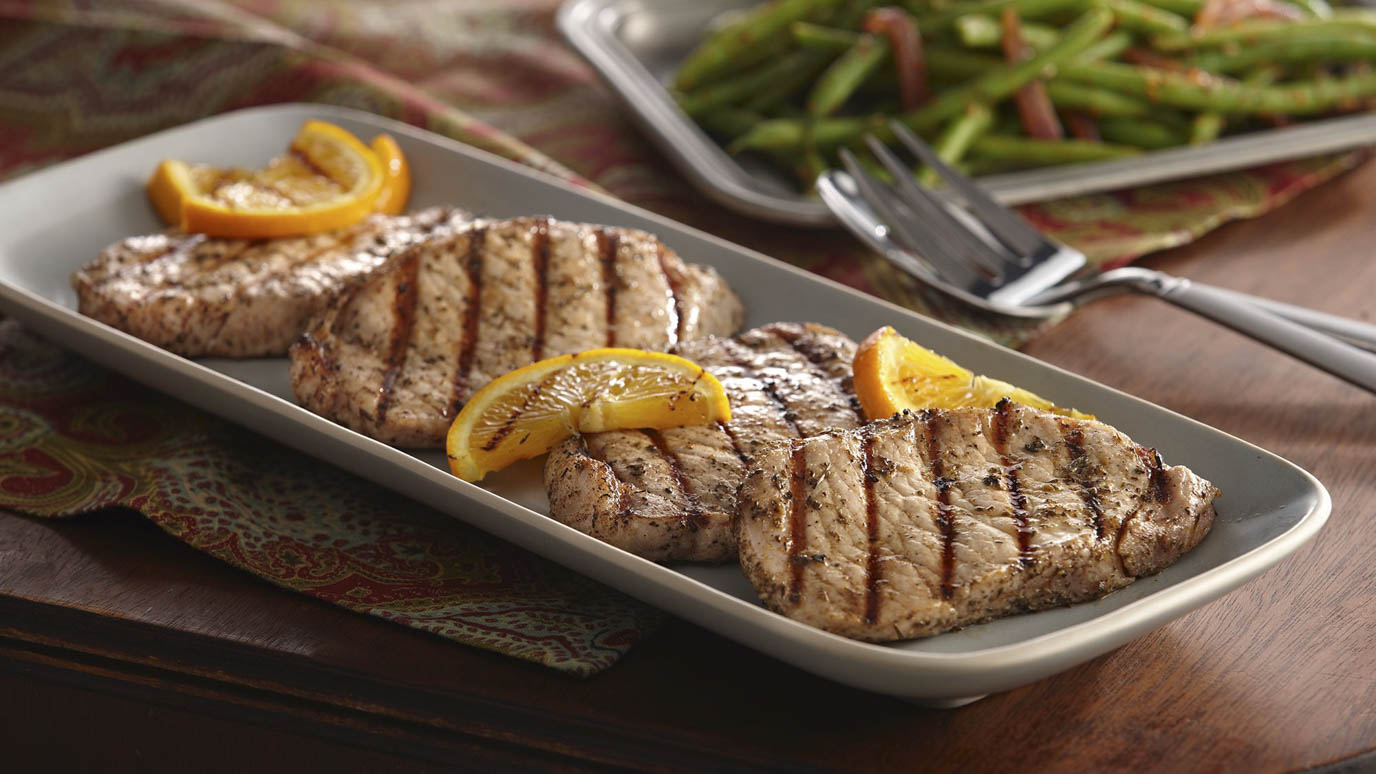 Pork is a true staple of Italian cuisine. If you dream of vacationing in Rome or Florence, these mouthwatering grilled pork chops will transport your taste buds there. The key? A simple pork chop marinade featuring Perfect Pinch Italian Seasoning, white wine and olive oil.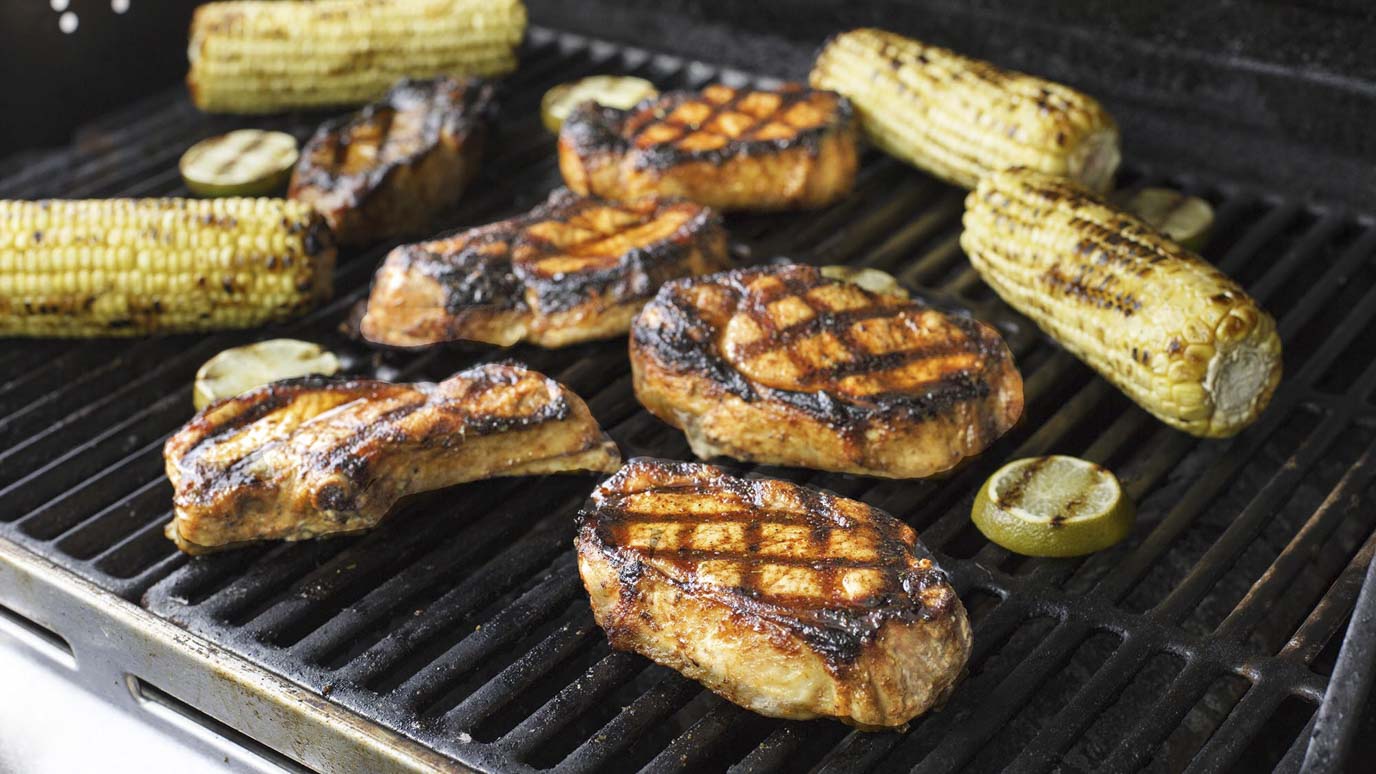 Let's get zesty and spicy! The smoky goodness of Grill Mates Chipotle Pepper Marinade Seasoning Mix contrasts beautifully with lime juice in the pork chop marinade. 
Enjoy this dish with corn on the cob at a backyard picnic with family and friends.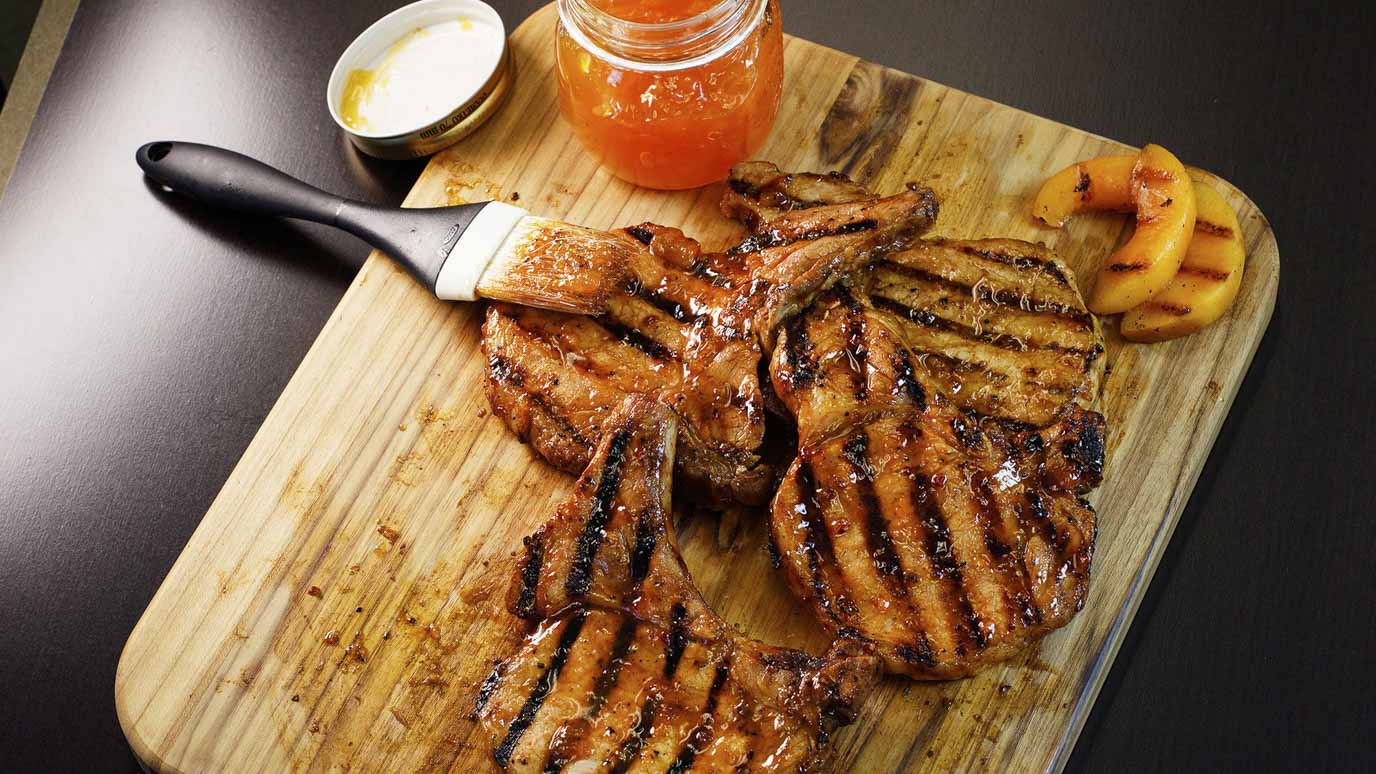 Easy prep and hearty dining, just the way you like it.
The savory, sticky-sweet magic of Grill Mates Brown Sugar Bourbon Single Use Marinade is where it all begins. And once you've tasted grilled pork chops with peach preserves, you're hooked.
More Grilled Pork Chop Recipes You'll Love
Hungry to pursue your obsession with grilled pork chops? Check out these recipes: