Sure, a perfectly-roasted turkey might be the star of the show on Thanksgiving. But if you ask us, the best course is dessert. 
And if you're looking to mix up your Thanksgiving treats this fall — or you're looking for a new family tradition to make year after year — we've got you covered. Read on for 10 must-try Thanksgiving dessert recipes to suit any taste.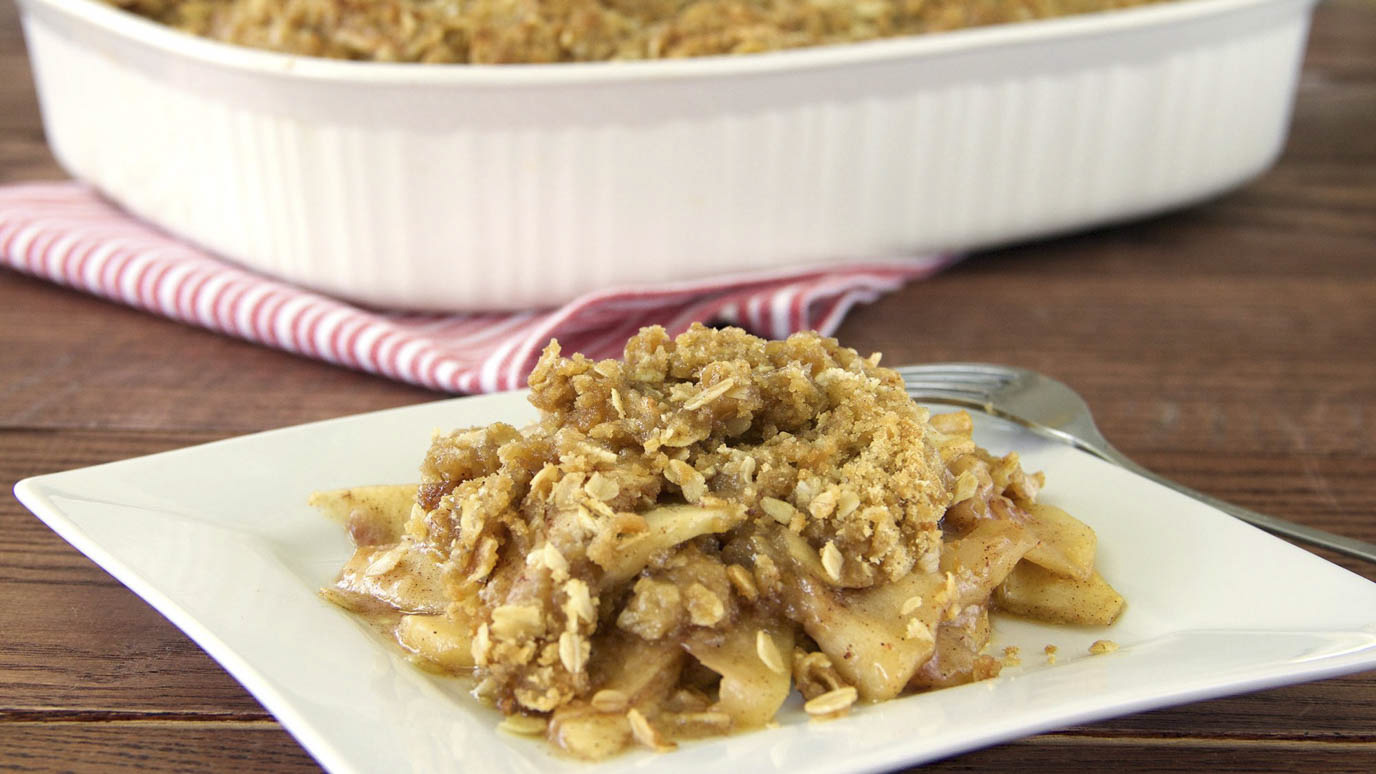 What better way to welcome apple season than a cozy, crunchy crisp? Our apple crisp recipe goes heavy on the crumble topping for lots of buttery goodness, and it's seasoned with a dash of Apple Pie Spice — a blend of cinnamon, ginger, nutmeg, allspice and a hint of cloves and cardamom — for comforting flavour.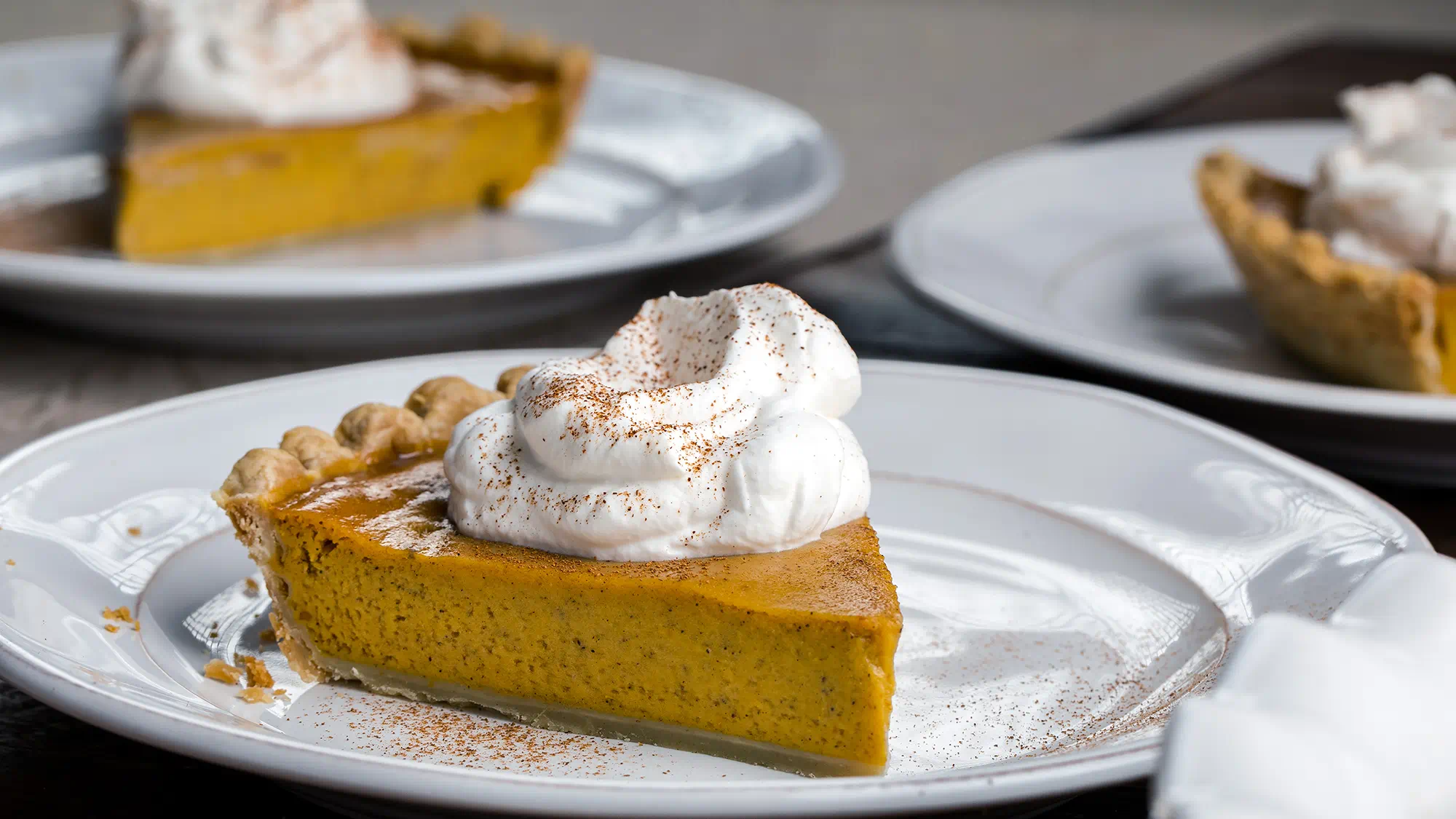 It wouldn't be Thanksgiving without pumpkin pie, and this recipe is sure to become a new autumn tradition. It's rich and creamy, thanks to a blend of pumpkin and sweetened condensed milk, and has a touch of Pure Vanilla Extract and Pumpkin Pie Spice for the classic flavour you love. With just five ingredients, it's ideal for easy entertaining.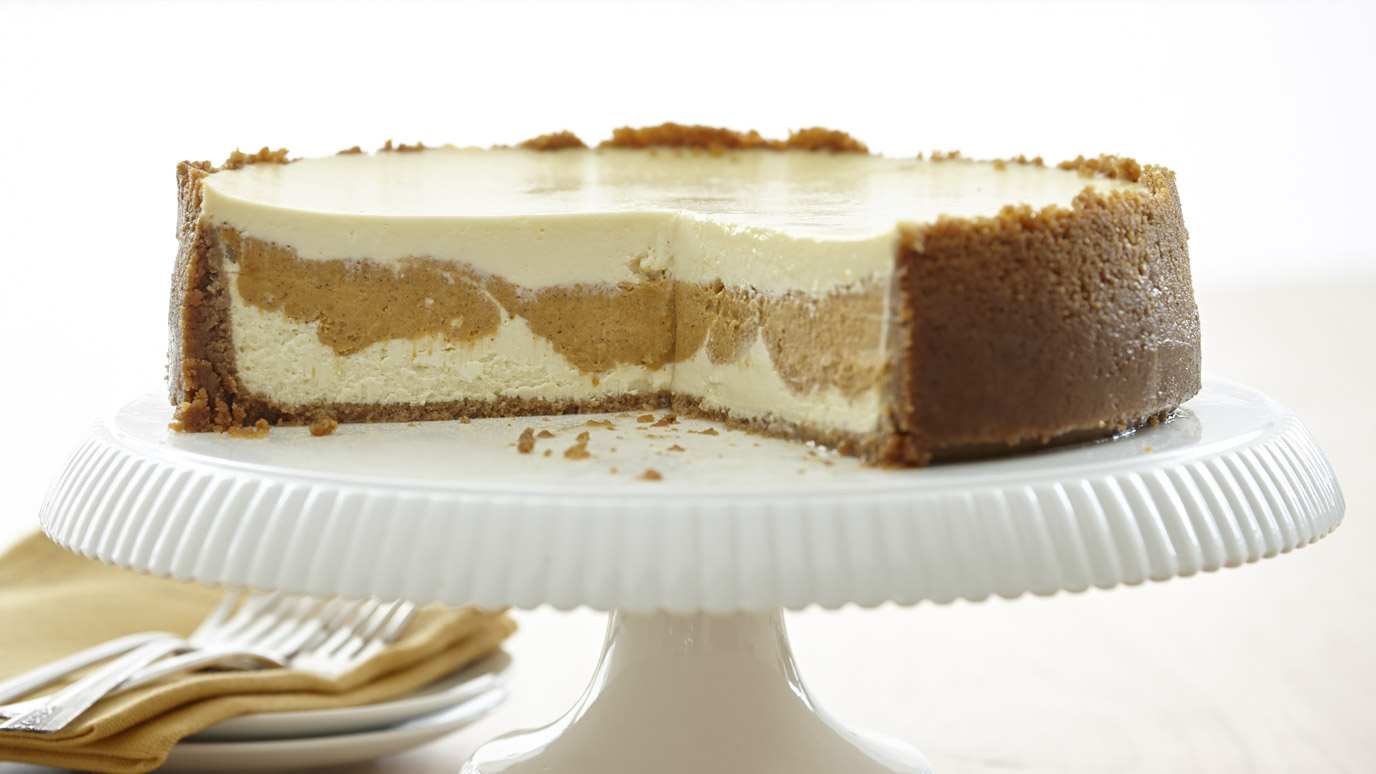 Classic pumpkin pie never goes out of style. But if you're looking for a luxurious upgrade, this layered pumpkin cheesecake is perfect for you. It sandwiches a layer of pumpkin cheesecake between two layers of traditional cheesecake filling for a creamy, autumnal treat.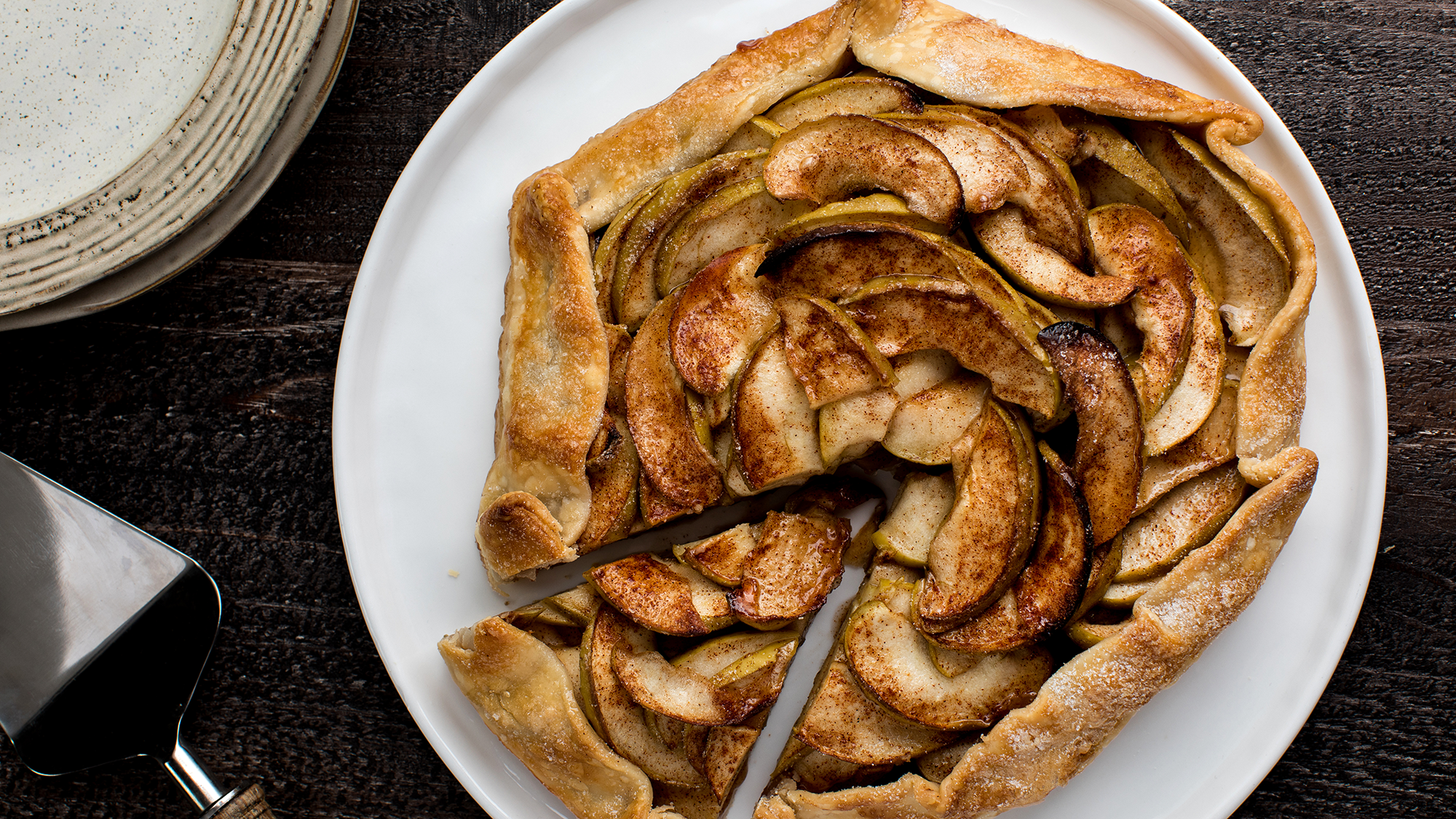 We're all about stress-free entertaining, and this rustic tart couldn't be simpler. Using store-bought pie dough keeps dessert prep convenient, and assembly is easy too: Simply add the filling to the center, fold over the edges, and bake. It's not a picture-perfect pie because it doesn't need to be, and your guests will absolutely love it.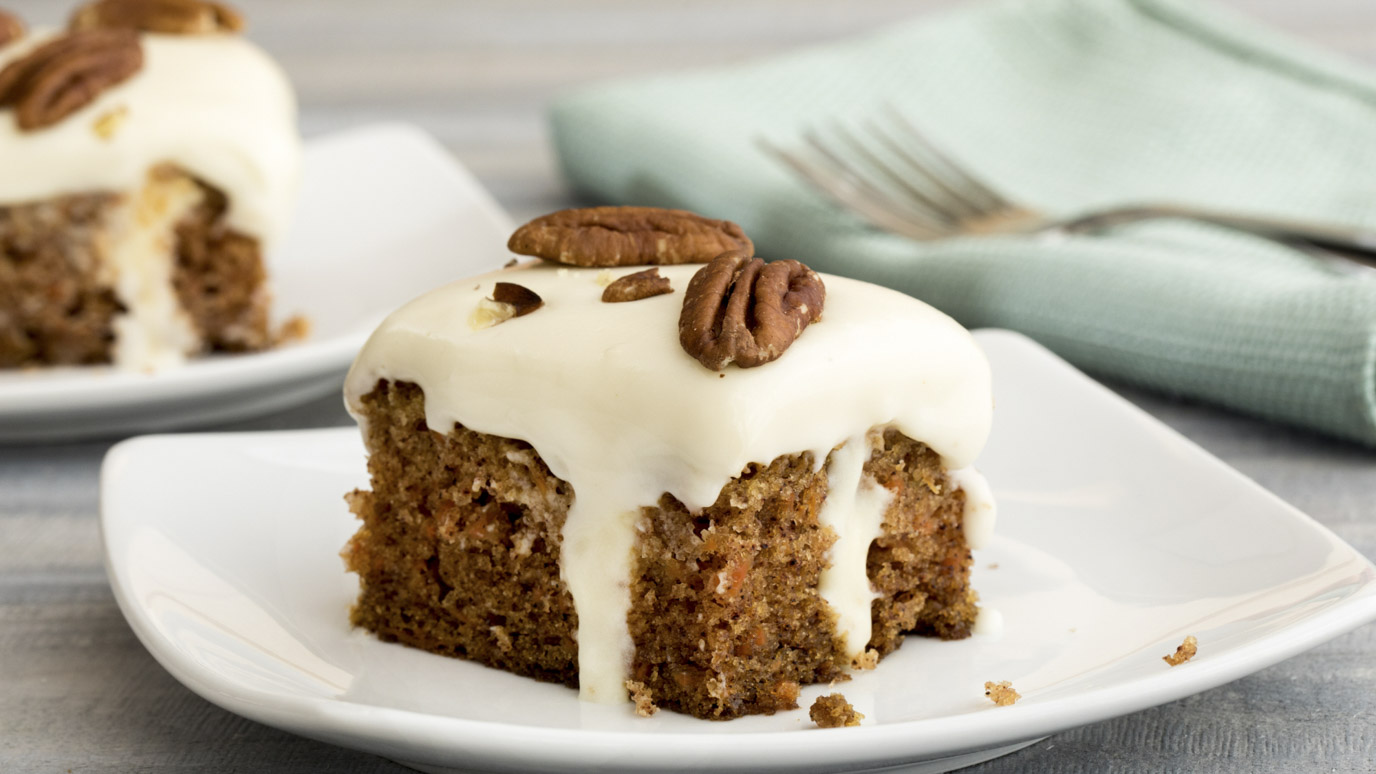 Poke cake is perfect for any occasion, and this autumn-inspired carrot cake makes a delicious Thanksgiving dessert. Each bite is creamy and delicious, infused with a cheesecake pudding filling and topped with cream cheese icing, with toasted pecans on top for crunch.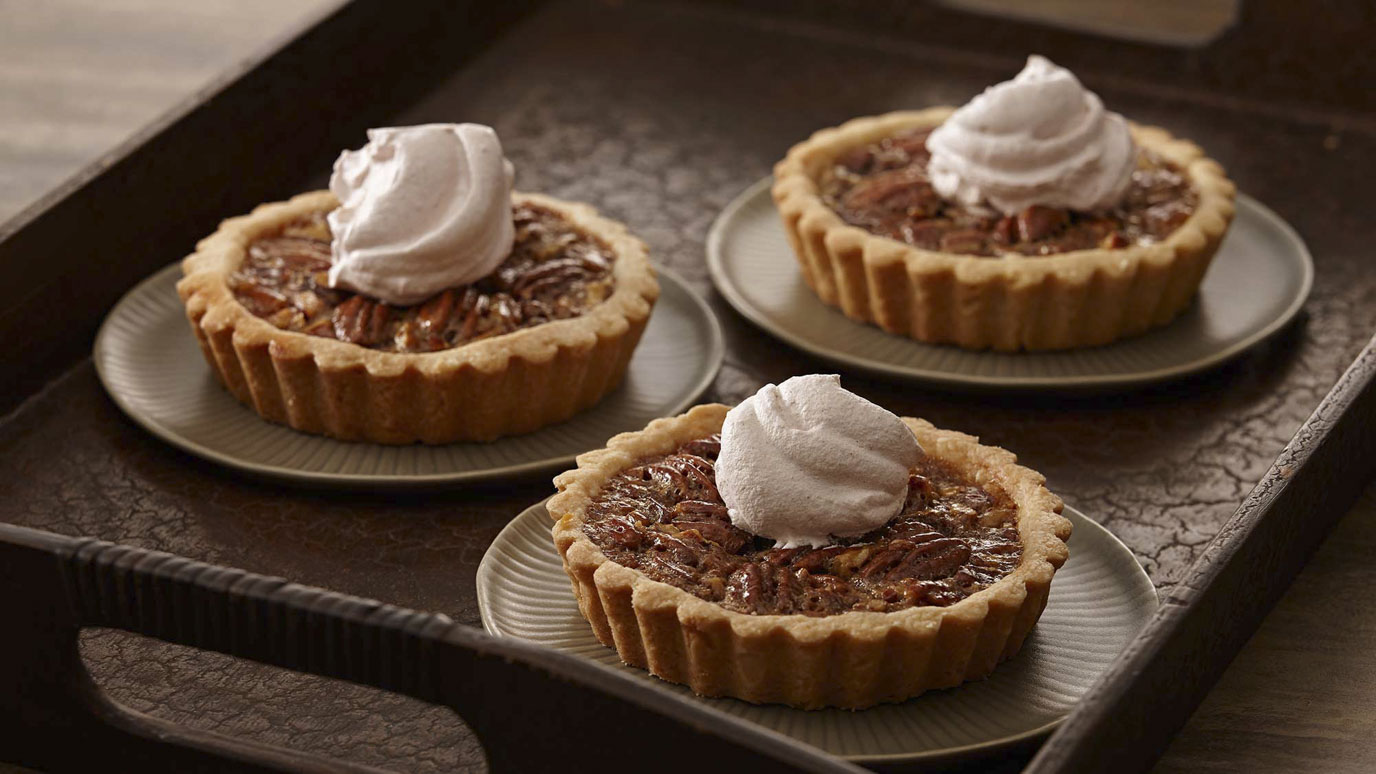 Speaking of pecans, these tarts are a sophisticated take on Thanksgiving dessert. Our homemade pecan tart filling caramelizes in the oven for just the right amount of sweetness, highlighting pecans' creamy flavour notes without taking center stage. Adapt this recipe for easier entertaining by making the tart crusts in advance and storing them in the freezer until baking day.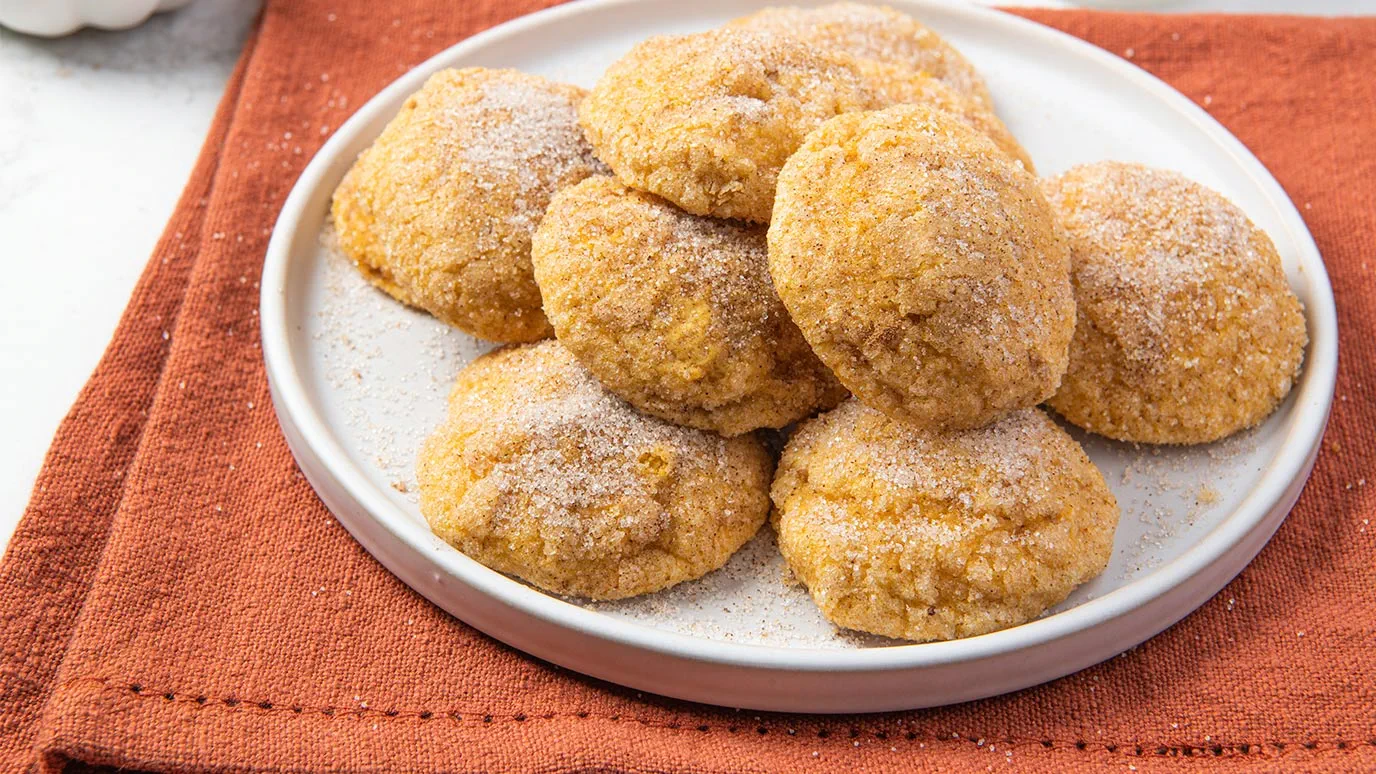 If you're looking for travel-friendly Thanksgiving treats — or you need to use up your leftover pumpkin — give homemade pumpkin snickerdoodles a try. Our recipe swaps traditional cinnamon for Pumpkin Pie Spice for festive flair. Best of all, these cookies couldn't be easier to make, and come together in under 30 minutes.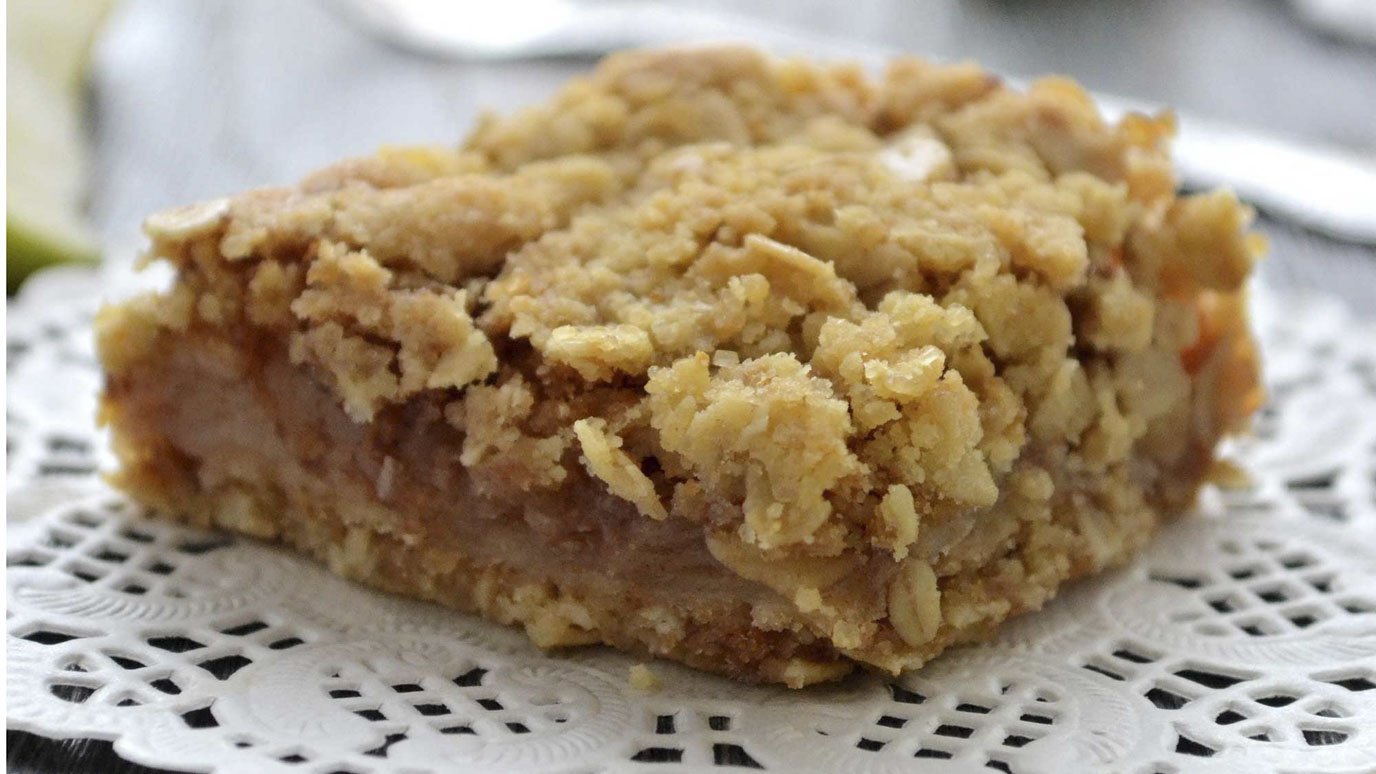 Ooey, gooey, buttery and delicious, these apple bars deserve to be a staple on your Thanksgiving dessert platter. They pair tart Granny Smith apples with naturally sweet honey, plus cinnamon and nutmeg for warmth. The result is a subtly sweet dessert that travels well to Thanksgiving dinner — and the leftovers double as breakfast.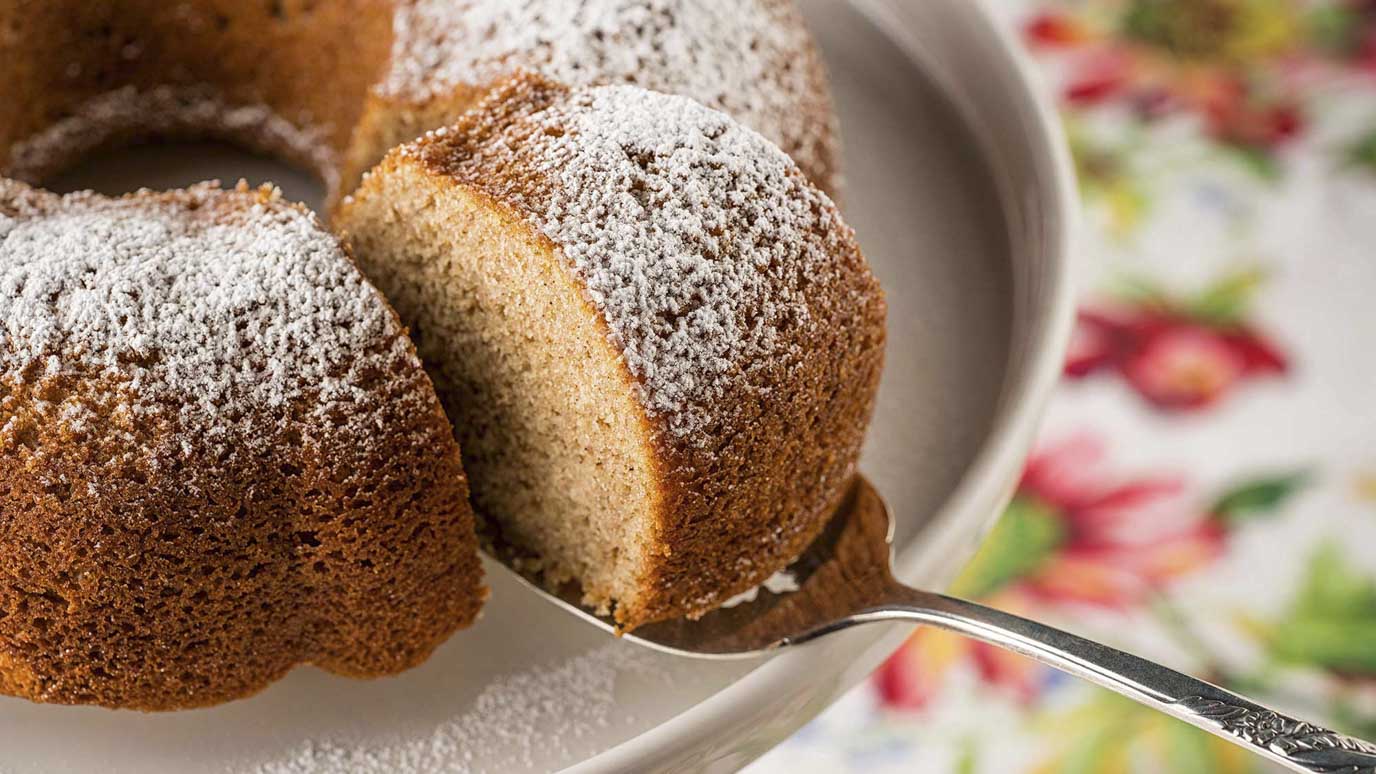 If you're craving a dessert that's not too heavy, give this spice cake a try. It's deliciously warm and cozy, thanks to a blend of cinnamon, ginger and allspice, and satisfying without being too sweet. Serve it for Thanksgiving dinner and enjoy the leftovers with your morning coffee.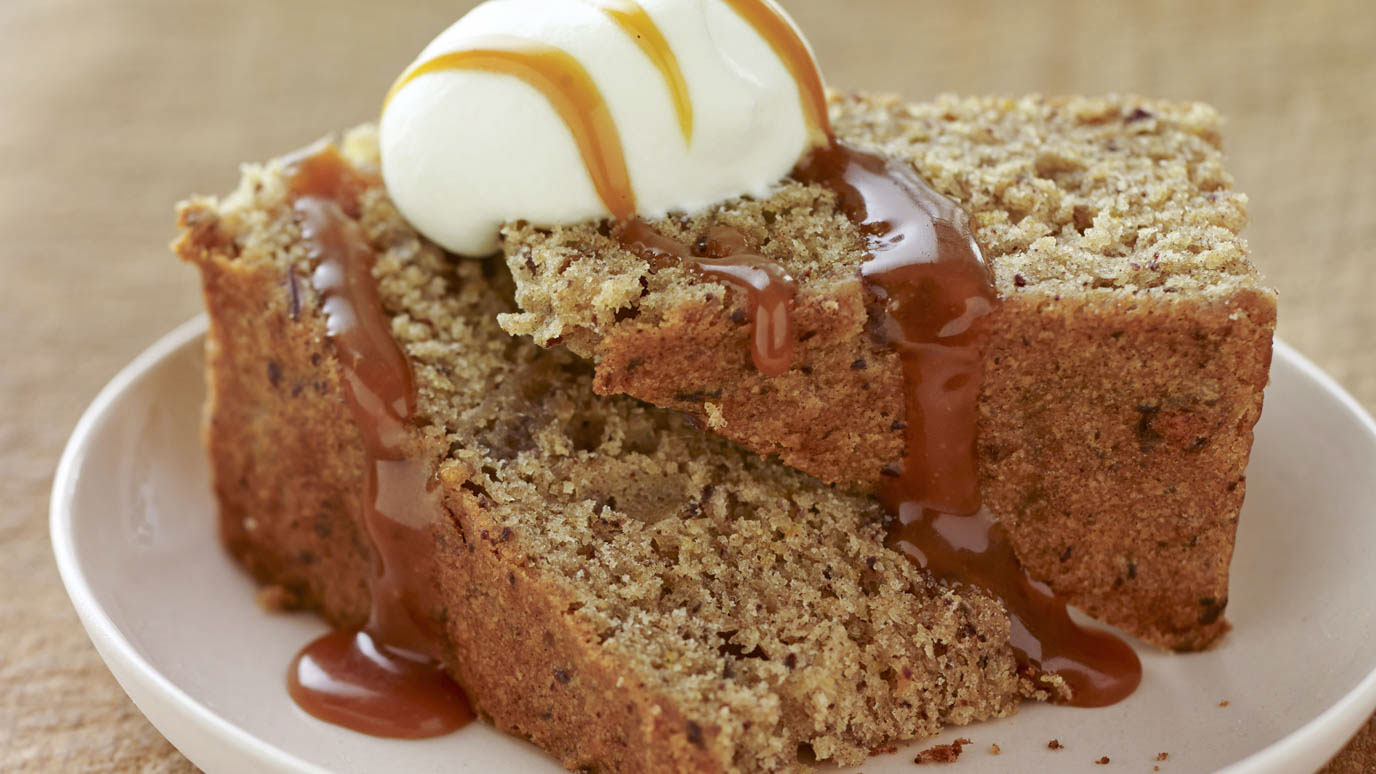 This spiced cake, on the other hand, doesn't shy away from richness. It's luxurious from top to bottom, with dates for natural sweetness, yogurt for tang and texture and, of course, caramel and whipped cream to bring the flavour over the top. The caramel and cake are seasoned with a homemade Shawarma spice blend that adds unexpected depth to each bite.
Looking for more fall dessert inspiration?
Check out these tasty dessert recipes: