More and more people are incorporating a no meat diet, whether it be for environmental, ethical, financial, or health-related reasons. But the problem is, the body doesn't stop requiring the protein that chicken, pork, lamb and beef provide. That's why alternative sources of the essential macronutrient are gaining in popularity, and pea protein is just one of the options beginning to build up steam. See why you should try pea protein to supplement your no meat diet. 
What is Pea Protein?
Pea protein is often found as a powder, it's extracted from yellow and green split peas, which are naturally high in protein at around 11 grams per ¼ cup. And not only is it a great alternative for non-meat eaters, it also accommodates consumers with common allergies; while many animal protein alternatives include dairy, eggs, wheat or soy, easy-to-digest vegan pea protein does not.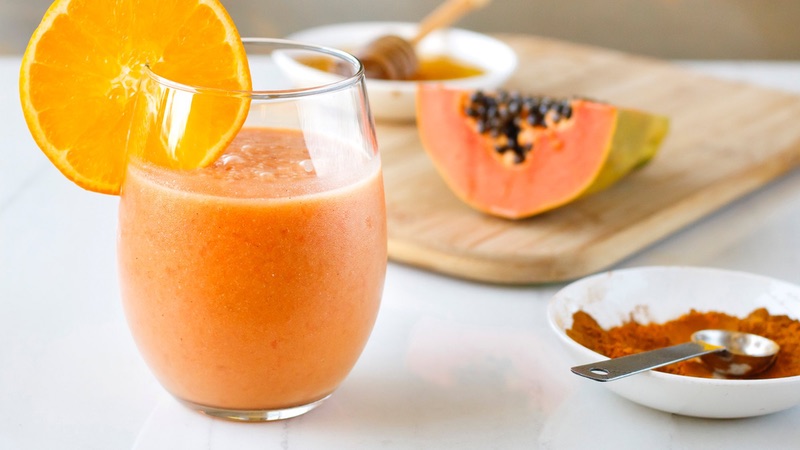 How to Drink Pea Protein Powder
That said, as with all powders, pea protein needs to be mixed with other ingredients in order to be palatable. But with its mild taste and ability to dissolve quickly, it's totally adaptable and simple to blend. Making a pea protein shake is the obvious route for getting your daily source of nutrients. Go bold with this Spiced Cucumber and Apple Morning Boost, take a trip to the tropics with a sunny Orange, Papaya and Coconut Smoothie, or treat yourself to a sweet and creamy Turmeric and Cinnamon Chocolate Banana Shake.  
How to Eat Pea Protein Powder
Since supplements are often taken in the morning, it makes sense to incorporate pea protein into your breakfast dishes. Try folding it into Slow Cooker Gingerbread Oatmeal, or if you prefer to start the day with something savory, Forbidden Rice Congee, thick with crunchy corn and shredded gruyere.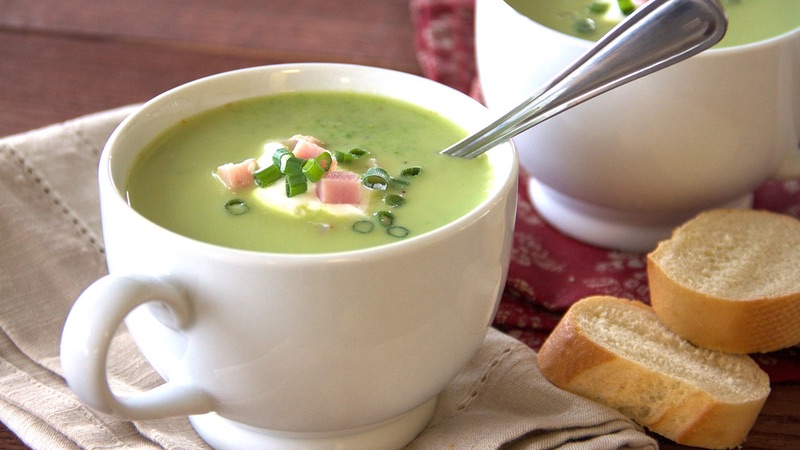 1. Pea Protein Soup Recipes
When it comes to pea protein recipes in general, just keep in mind that it's ideally mixed into a liquid base. And because just stirring pea protein into a glass of water is boring, we'd sooner go with soup, both hot (such as Spring Pea Soup…you know, to underline the legume element!) or cold (Spicy Tomato Gazpacho Soup with Avocado Puree). 
2. Pea Protein Dressing Recipes
The liquid rule means it's awesome with salad dressings — emulsify your pea protein into Creamy Pepper Parmesan Dressing for Romaine Salad, Pomegranate Harissa Dressing for Shaved Carrot Salad, or Buttermilk Chipotle Dressing, for drizzling atop Fried Green Tomatoes.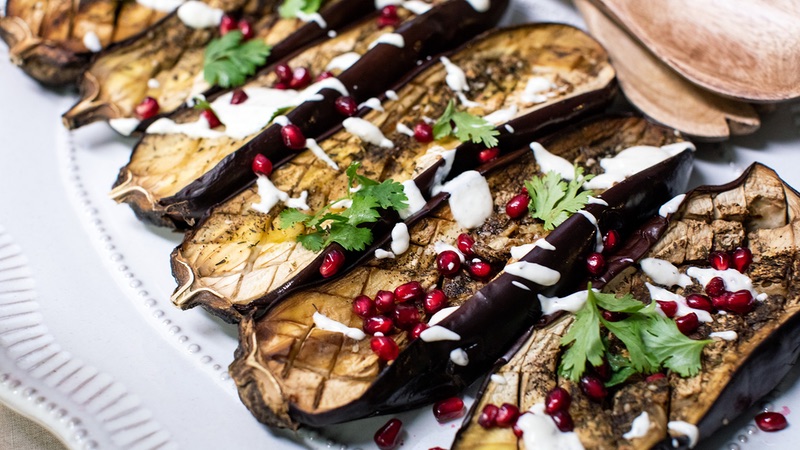 3. Pea Protein Sauce Recipes
And it's the same deal for sauces. You'll get the protein boost you're looking for, without any funky textures or flavors, if you fold your pea powder into Grilled Pineapple BBQ Sauce for (faux) meats, Vegetarian XO Sauce for stir-fry's, Za'atar Yogurt Sauce for spooning over Roasted Eggplant, or Sundried Tomato Basil Pasta Sauce for smothering your favorite noodles. 
Needless to say, dips fall under this category too. So how great would it be, instead of fueling up on a boring power bar, to get your protein fix from Salsa Ranch Dip, Easy Spinach Artichoke Dip, or Toasted Walnut Dip, paired with your choice of dunkers?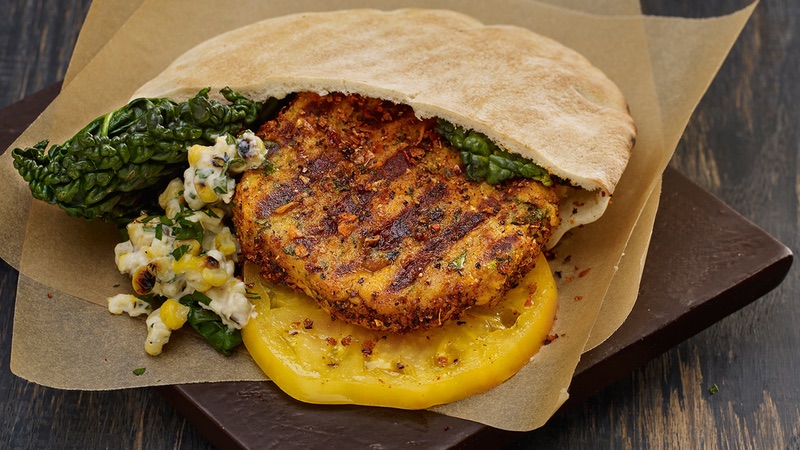 4. Pea Protein Burger Recipes
Not that you're lost without liquid. In fact, an ideal use for pea protein is to add it to a meatless burger blend; think Black Bean Quinoa Burgers, Jambalaya Veggie Burgers, or Mesquite Chickpea Burgers.
5. Pea Protein Dessert Recipes
But perhaps one of pea protein's greatest strengths is in gluten-free baking. Since lots of alternative flours — from tapioca to almond — contain a very low protein content, a sprinkle of pea protein will help balance nutrient levels out. So there's even less guilt involved, in indulging in sweets such as Gluten-Free Coconut Pumpkin Pie, Gluten Free Dairy Free Vanilla Cake with Chocolate Frosting, or Gluten-Free Apple Crumb Bread Pudding.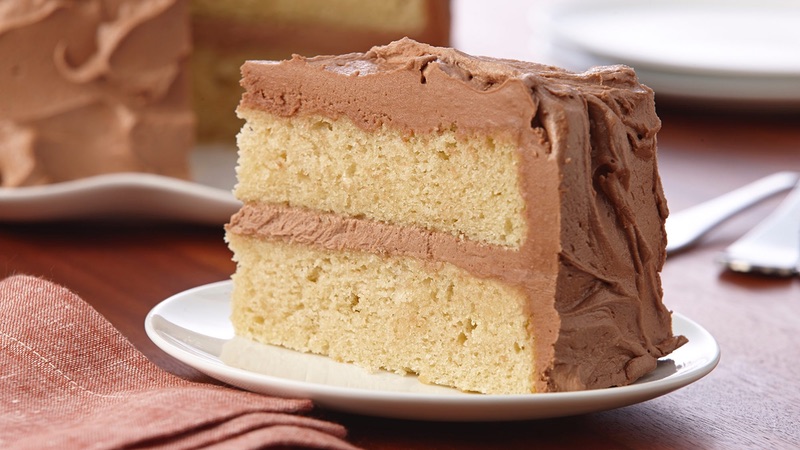 So give peas a chance, in your no meat diet and ongoing search for protein replacements!