Use these pantry and fridge staples as substitutes for common baking ingredients when you're in a pinch.
No eggs in the fridge? No worries—you can still make those cookies you're craving.
While it's true that you can't improvise as freely with baking recipes as you can with your dinner plans, there are a number of regular pantry and refrigerator staples that you can substitute for flour, butter, eggs and other standard ingredients.
These recommendations will give you a starting point when you're in desperate need of a sweet treat or a loaf of bread.
Because there are so many types of baked goods—cakes, cookies, breads and pastries—not every substitution noted will work for every recipe. Follow our suggestions, and use your senses when mixing and measuring to approximate the intended texture and consistency of the batter or dough as you prep.
What can I substitute for...
All-Purpose Flour
All-purpose flour is great for most situations because it's a mix of high-protein and low-protein wheat—a balanced blend of airy and structured.
If you have both bread flour and cake flour in the house, a half-and-half mix can substitute. Or if you only have one or the other, you can use it in place of all-purpose, but remember that your baked goods might be a little denser if using bread flour.
If you happen to find oat flour or white whole wheat flour, these are also good substitutes on par with bread flour.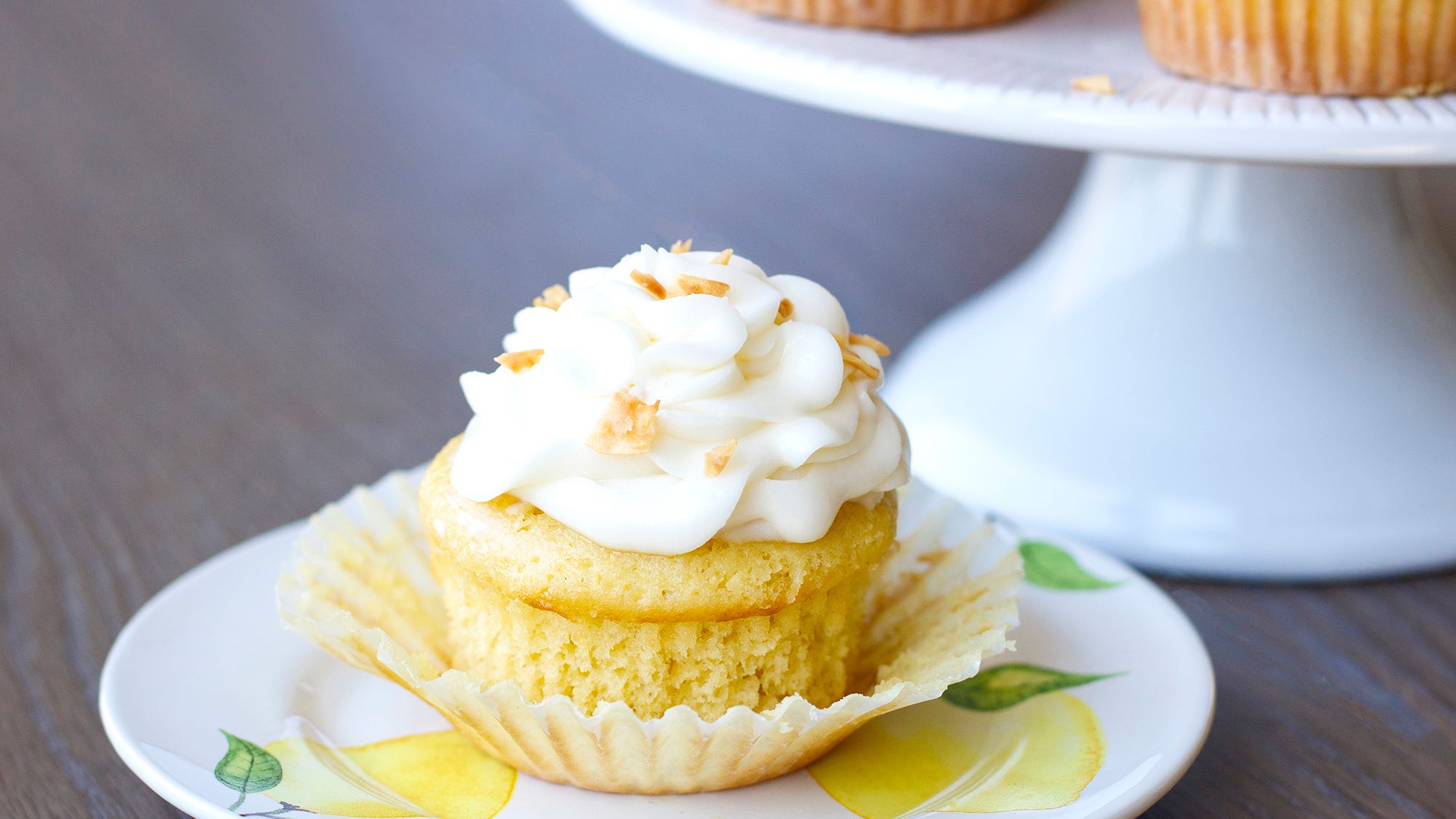 Eggs
Liquid eggs are the easiest immediate substitution for whole eggs, but there are a bunch of other options for this baking staple.
Applesauce or mashed ripe banana will work in many quick bread and brownie recipes, where you're looking for a moist, dense crumb. Use 1/4 cup fruit per egg.
For cookies and breakfast pastries like muffins or pancakes, a mixture of 1 tablespoon ground flaxseed dissolved in 3 tablespoons water replaces 1 egg and adds nutty texture.
If you've been cooking with canned chickpeas recently, save the liquid from the can, also known as aquafaba, and use 3 tablespoons in place of 1 egg. This is a great substitute for egg whites in recipes, as well as for whole eggs. Try it in these 3-ingredient Vegan Meringue Cookies.
Milk
As with savory recipes, nondairy milk can be used in place of cow's milk for most baking as well, and sweeter milks like oat and almond will add a particularly pleasing sweetness to many treats.
Also, look for dry milk powder, which will keep in the pantry for an extended amount of time and can be reconstituted as needed.
Baking Powder and Baking Soda
While you can't exactly swap out one of these leavening powders for the other as a 1:1 replacement, you can use them in different quantities to replace one or the other.
If you don't have baking powder, you can use 1/2 teaspoon cream of tartar + 1/4 teaspoon baking soda for every 1 teaspoon called for in the recipe.
If you don't have baking soda, use baking powder—but triple the amount called for in the recipe.
Buttermilk
Most recipes that call for buttermilk do so because the acid in buttermilk provides a chemical reaction with baking soda or other leavener. So it's easy to substitute another acid in its place, like the standard 1 cup regular milk + 1 tablespoon lemon juice, distilled vinegar or cider vinegar.
You can also use plain yogurt instead—use regular, not Greek yogurt (it's too thick), and stir well. Plain yogurt—regular or Greek—is also a fantastic substitute for sour cream in any recipe.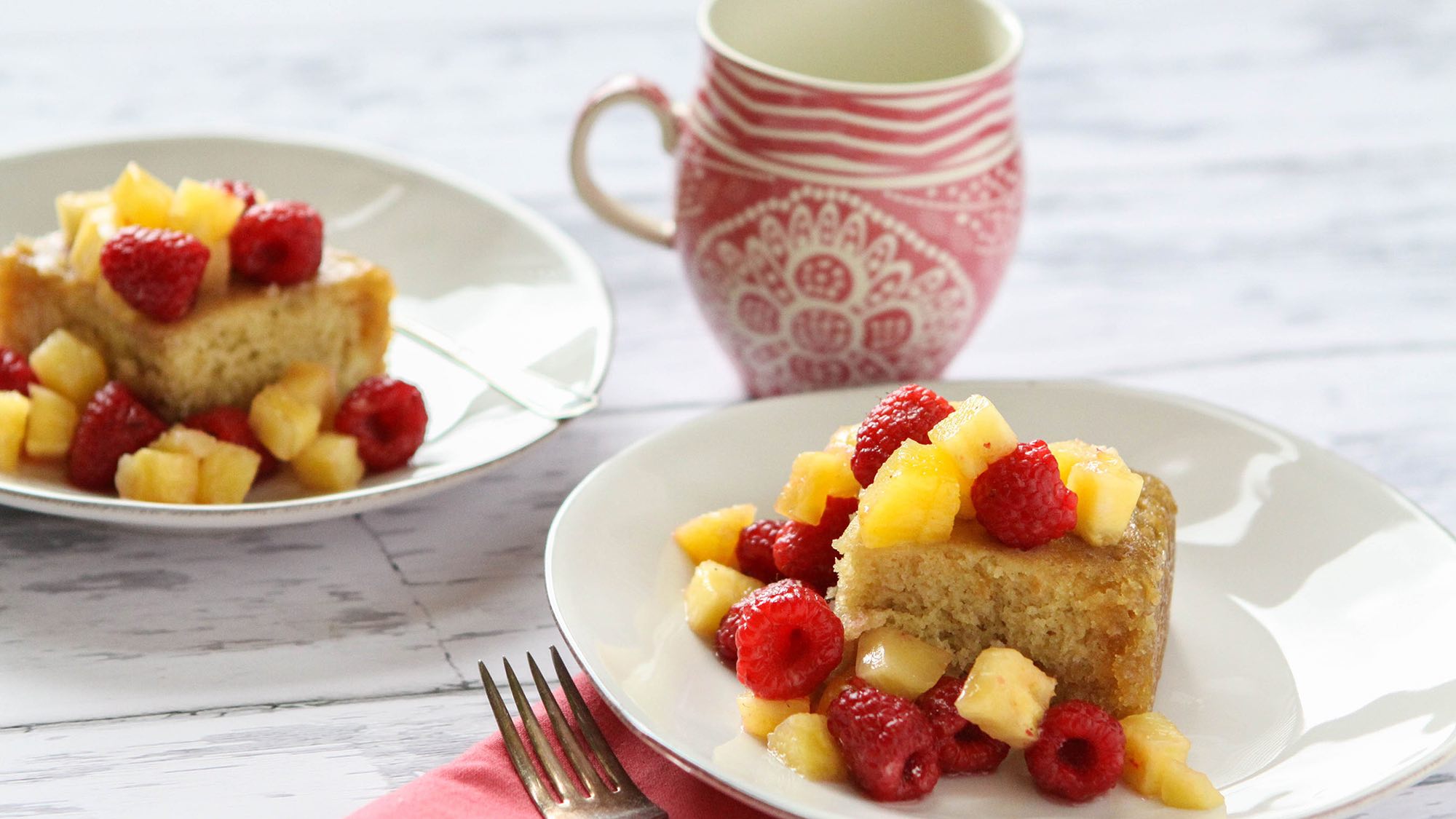 Butter and Oil
Any nondairy butter stick substitute can be used in place of dairy butter in equal parts.
Coconut oil is another fantastic substitute for butter and vegetable oil in so many baking recipes. Make sure it's very cold and solid when blending into pie crusts, and melted if using to replace melted butter.
Sugar
Brown sugar and white granulated sugar can be used in place of one another in most recipes, but remember that brown sugar has a higher moisture content and may cause some baked goods to brown more quickly. Watch your treats carefully to prevent overcooking or burning.
Granulated sugar can also substitute for confectioners sugar as long as you have a food processor or high-powered blender. Grind 1 cup granulated sugar with 1 teaspoon cornstarch until powdery in texture.
Cornstarch
Usually used as a thickener for pie fillings, this fine starch is preferred because it dissolves quickly and clearly with no cloudiness. You can use 1 tablespoon flour as a substitute—simmer your filling for a few minutes longer than called for to help the flour fully dissolve and incorporate.
Evaporated Milk
Evaporated milk adds richness and a caramelized flavor to recipes like pumpkin pie. Half and half or heavy cream can substitute for evaporated milk on a 1:1 basis. The flavor will be slightly lighter, ironically, but the texture will be the same. Conversely, if you have evaporated milk, you can substitute it for half and half or heavy cream in some recipes, but it doesn't whip like cream, so proceed with caution.
This article was written by Casey Barber from EatingWell and was legally licensed through the NewsCred publisher network. Please direct all licensing questions to legal@newscred.com.