Part of the beauty of home cooking is the opportunity to easily explore tastes from different cultures without leaving your kitchen. If you're looking for complex, deeply developed flavors, make exploring Korean cuisine a priority.
Korean foods are tasty not just because of their intense seasoning––though Korean cuisine does place an emphasis on perfectly seasoned meals––but also because of its' preparation methods, such as pickling or fermentation, that add layers upon layers of flavor. That means a humble homestyle meal tastes gourmet, even if you were able to make it in under half an hour.
Best of all, experimenting with Korean cuisine is simple, even if you're a beginner. Use our guide as a starting point, stock your pantry and prepare some of Korea's favorite dishes. Then, explore more ways to bring Korean-inspired flavor to your table.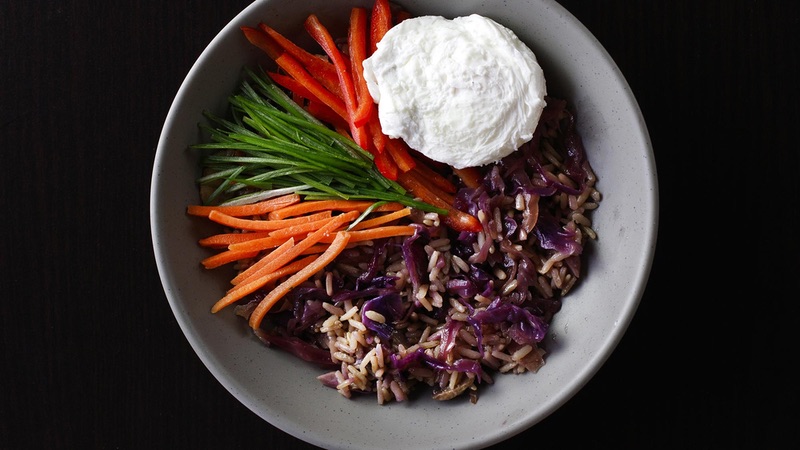 Stocking Your Pantry for Korean Cooking
Korean meals take simple veggies, rice, beans and meat to the next level with intensely flavorful seasonings. Here's what you need to start making Korean staples in your kitchen.
Staple Starches
Virtually every Korean meal is served with bab (rice). Pick up short grain white rice for traditional Korean cooking, or use brown rice as a better-for-you option. For Korean meals that forego rice, try dried sweet potato noodles or glass noodles.
Meats and Proteins
Korean-inspired BBQ is a must when you're exploring K-cuisine, so pick up some deliciously grillable meats. You will want to grab a few chicken wings and short ribs to make seasoned barbecue, and sirloin or skirt steak for mouthwatering bulgogi.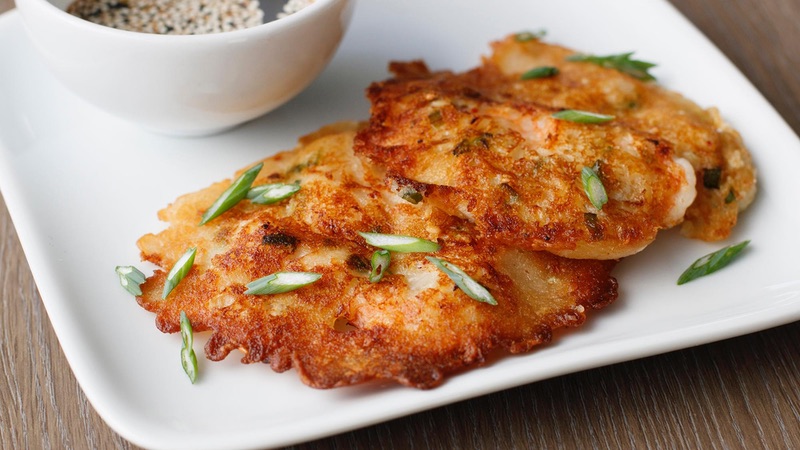 Fruits and Vegetables
Korean cuisine places a heavy emphasis on vegetables, so plan to include 'em in every meal. You can use any of your favorite veggies in Korean-inspired cooking, but you'll want to experiment with staples like daikon (a white radish), eggplant, kabocha (a type of Japanese winter squash), cabbage, napa cabbage (also known as Chinese cabbage) and scallions.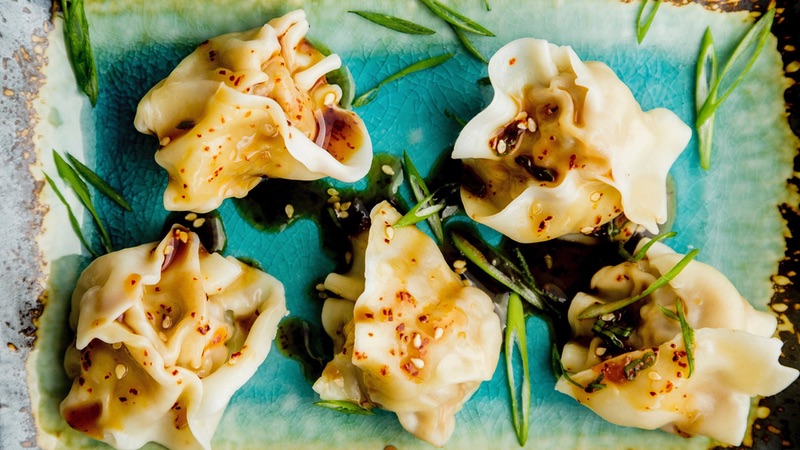 Herbs and Spices in Korean Cuisine
Seasoning is what sets Korean cuisine apart––and just a few herbs and spices are all you need to bring authentic flavor to your table. Pick up these staples to get started on Korean cooking.
• Gochugaru (Korean-Style Red Pepper): An absolute must-have for Korean cooking, Korean-style red pepper has a fruity flavor profile that's spicy (but not too spicy). You can also use gochugaru as a stand-in for gochugauang, a Korean red pepper paste that's not always widely available stateside.
• Ginger: Bright and zippy with a fiery kick, ginger brings a burst of freshness to your Korean cooking. It stands up especially well to the stronger flavors of fermented foods, like kimchi, that are common in K-cuisine.
• Garlic: Expect to get very familiar with garlic as you explore Korean cuisine. It's a base flavor for marinades and sauces.
• Onion: Like garlic, onion is key for building up the base flavors that make highly-seasoned Korean dishes shine. You'll use plenty of fresh onions in your cooking, but onion powder can take your dish to the next level.
• Chives: The perfect topping for an expertly-seasoned Korean entrée.
• Crushed Red Pepper: "Spiced" doesn't always have to mean spicy – but adding crushed red pepper to your Korean cooking adds a pleasant kick to any meal. Use this to complement the flavor of Gochugaru in your cooking.
• Sesame Seeds: While not technically a spice, sesame seeds are a must-have for authentic Korean cooking. Use toasted sesame seeds as a garnish for your meals, or add them to marinades for Korean BBQ.
• Soy Sauce: Packed with umami flavor, soy sauce is a crucial both as a condiment in Korean cuisine and as an ingredient in marinades and sauces.
• Sesame Oil: This warm, toasty-tasting oil is a staple in any Korean pantry. Use it as a base for marinades and dressings, or add a pinch of salt and ground black pepper for an almost-instant dipping sauce.
• Rice Wine Vinegar: You'll need a bottle of rice wine vinegar (also called rice vinegar) to add tangy flavor to your Korean meals. It's a crucial ingredient in K-cuisine staples like kimchi and adds a touch of sweetness to Korean BBQ when used in marinades.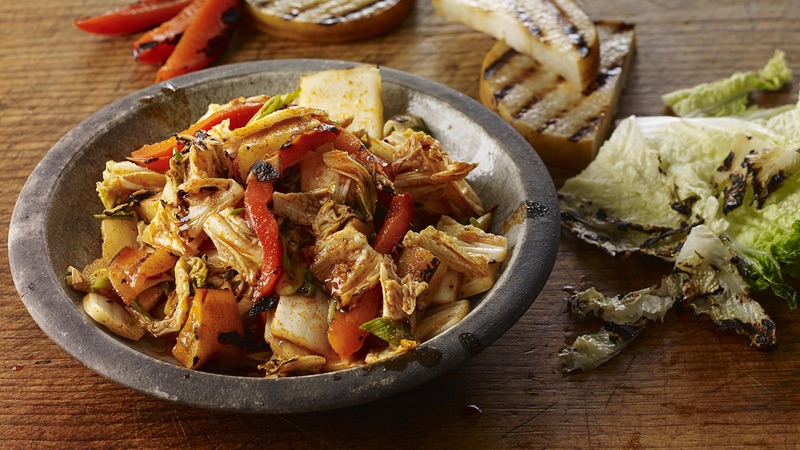 Signature Korean Recipes
Once you've got a few Korean staples in your pantry, it's time to cook!
Kimchi
The perfect recipe to start? Kimchi. Not only is kimchi one of the best-known Korean foods in the west, but it's incredibly simple to make and works as an addition to virtually any Korean meal. Our easy kimchi recipe uses a quick-pickling method that comes together in just 20 minutes (without sacrificing authentic flavor). If you're craving a smoky twist, whip up a batch of grilled kimchi instead.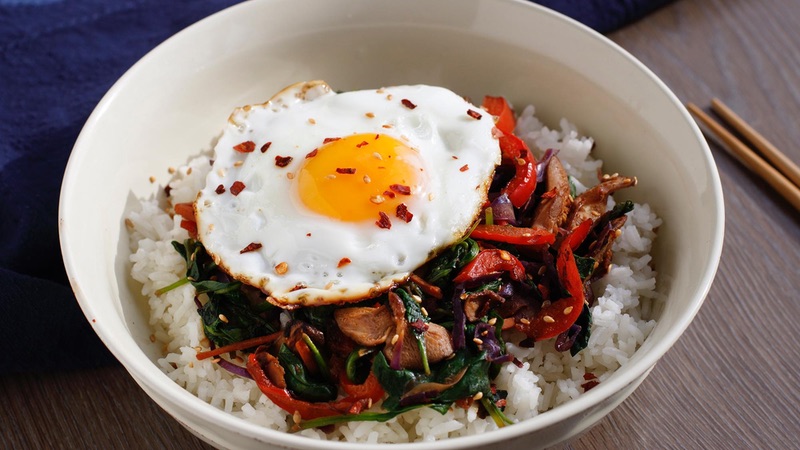 Bibimbap
For a simple (but insanely delicious) weeknight dinner, give bibimbap a try. A rice bowl dish (the name literally means "mixed rice"), bibimbap tastes satisfyingly toasty, savory and tart thanks to sesame oil, rice vinegar, ginger and garlic.
Try our brown rice bibimbap recipe topped with a poached egg for a cozy meal or this vegetable bibimbap that's ready to enjoy in 30 minutes.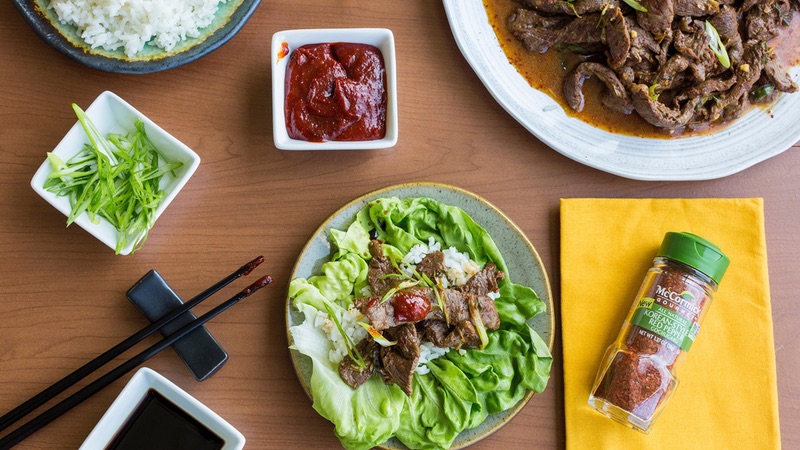 Bulgogi
If the mention of Korean BBQ had your mouth watering, bulgogi should be at the top of your list of recipes to try. Bulgogi translates to "fire meat," but it's not as spicy as it sounds. Instead, this thinly-sliced beef perfectly balances spicy (thanks to gochugaru, a Korean red pepper) and sweet flavors, which means it works well even if you don't love too much heat. Best of all, our delicious bulgogi recipe takes 16 minutes to prepare a cook––just enough time to whip up some short-grain white rice to go with it.
Of course, you have plenty of other options for whipping up simple Korean meals.
Indulge your soup craving by making udon broth bowls, seasoned to perfection with Gochugaru and topped with a poached egg. Or try Korean pork dumplings served with a Gochugaru dipping sauce – the ultimate comfort meal for the cooler months.
Alternatively, make these crispy and delicious shrimp and kimchi Korean pancakes topped with a savory soy and sesame dipping sauce for a satisfying treat.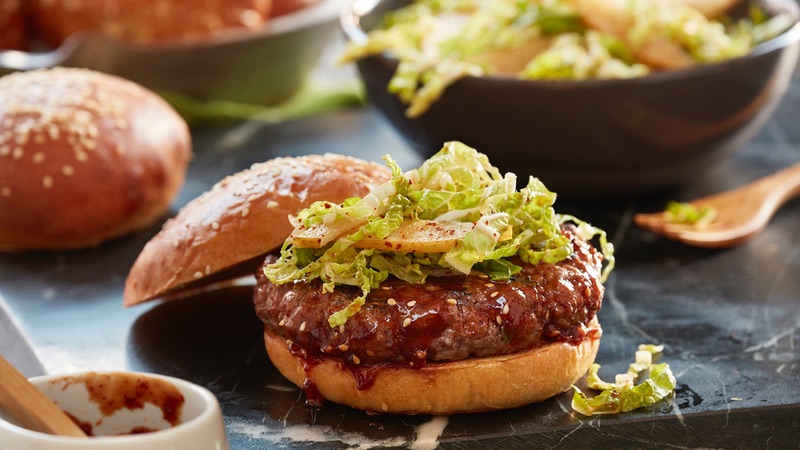 Korean Inspired Cooking
Can't get enough Korean flavor? We can't either, which is why we love using Korean seasonings and side dishes to dress up our favorite foods.
Try these Korean-inspired burgers:
We love these Korean burgers topped with grilled kimchi and ginger-garlic mayo as an uber-flavorful main course. While these easy Korean BBQ sliders make for a delicious starter. And, of course, Korean burgers topped with a Gochugaru BBQ sauce and kimchi slaw are sure to please.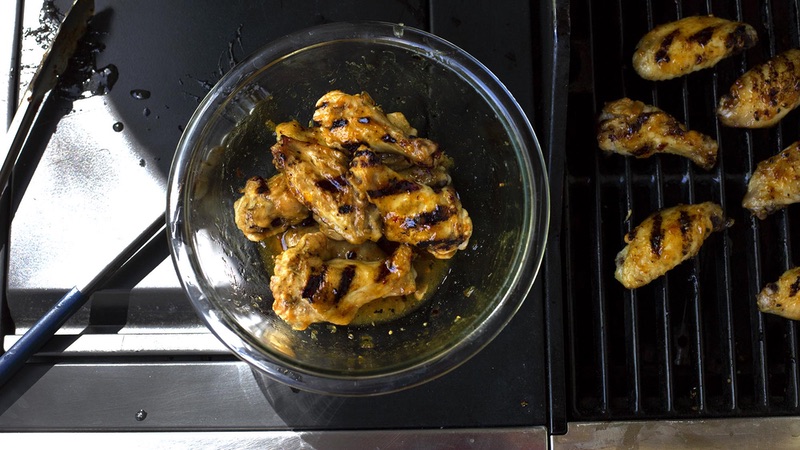 Alternatively, try out Korean BBQ chili, which gets its irresistible flavor from garlic, ginger, soy sauce, rice vinegar and sesame seeds.
Put a Korean spin on wing night with these grilled Korean wings, seasoned with a Korean BBQ marinade.
Or put your slow cooker to good use with this slow cooker Korean beef, which you can use as a topping for bibimbap or as a filling for lettuce wraps.
You can also mix up any recipe by using Korean seasonings. Try using Gochugaru in place of crushed red pepper for Korean-inspired sauces and marinades, or cooking your rice or noodles in a Korean-spiced broth for extra flavor. Experimentation is part of the fun of cooking––and discovering new combinations of flavors with herbs and spices makes any recipe uniquely your own.
Discover more Korean recipes here!