It's hard to remember a time before we were all intimately acquainted with sriracha and pad thai. But there's no question that the zesty hot sauce and bean sprout-crowned noodles opened the floodgates to a larger understanding of Thai cuisine. For starters, there's a greater appreciation of how distinctly regional it is. You'll find lots of seafood and hot and funky flavors in Southern Thailand; a good deal of wild herbs, greens and pork in the jungles of the North; creamy coconut-thickened and palm sugar-sweetened dishes in Central Thailand; and a prevalence of fresh produce, grilled meats, and fermented condiments in the landlocked Northeast.
That said, availing yourself of a few widely-used ingredients will allow you to quickly travel the continent, and help you build up your Thai cooking skills at home!
Thai Cooking Ingredients You'll Need
1. Starches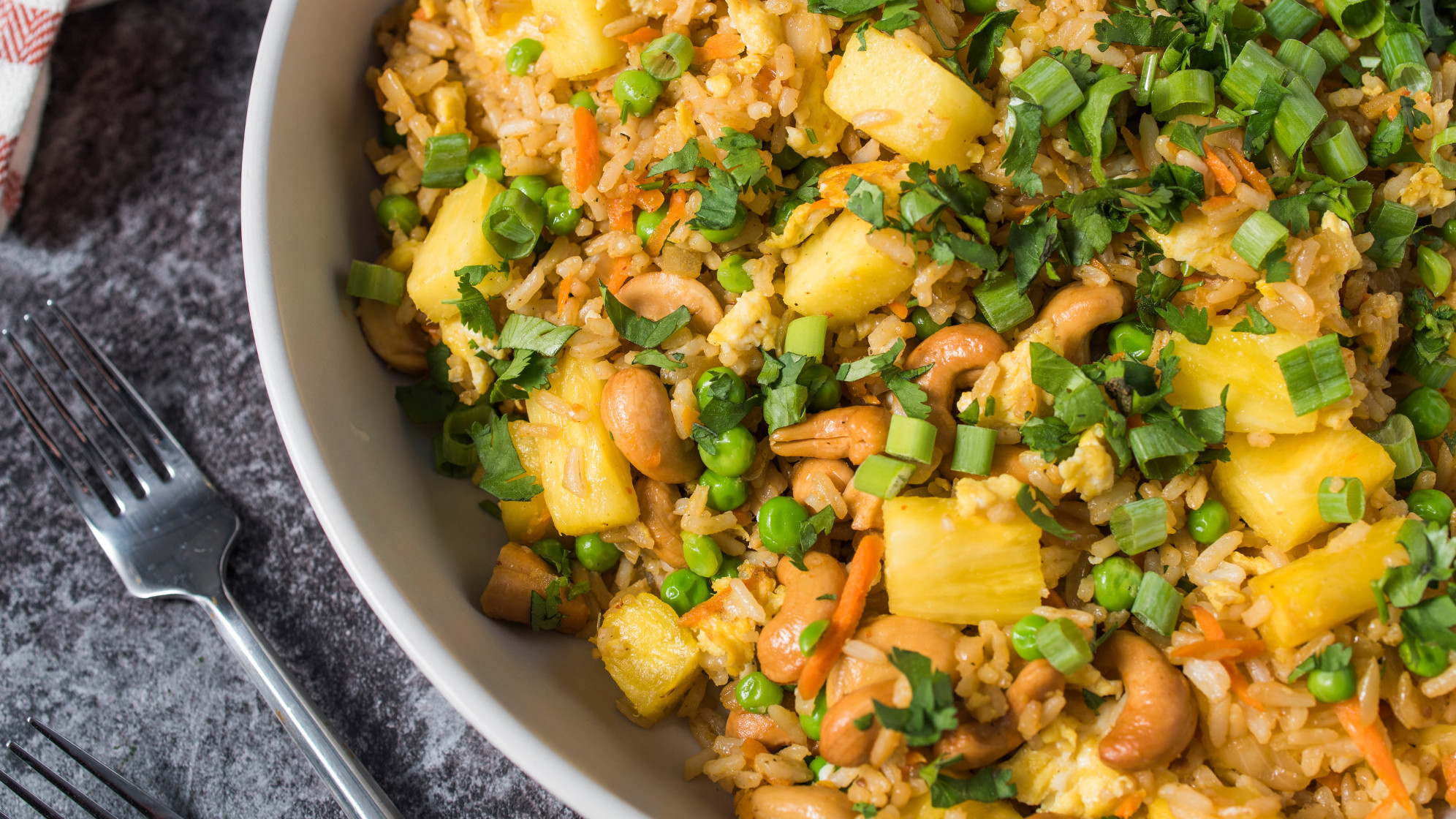 Rice
More often than not, rice forms the base of most Thai meals. Try this Thai cooking ingredient either as long grain Thai or jasmine rice, or glutinous sticky rice, which is pre-soaked, steamed, and then formed into pucks and used instead of forks and spoons, for scooping up sauces, meats or curries.
Invariably made from rice, these chewy, elastic, see-through strands form elegant nests in soups, create cooling salads, or are tossed and stir-fried into classic dishes like pad thai. Watch our Thai cooking class tutorial on how to make easy homemade pad thai.
Thai Rice And Noodle Recipes To Try: Thai Pineapple Fried Rice, Easy Shrimp Pad Thai, Spicy Thai Basil Chicken & Noodle Stir-Fry
2. Aromatics And Herbs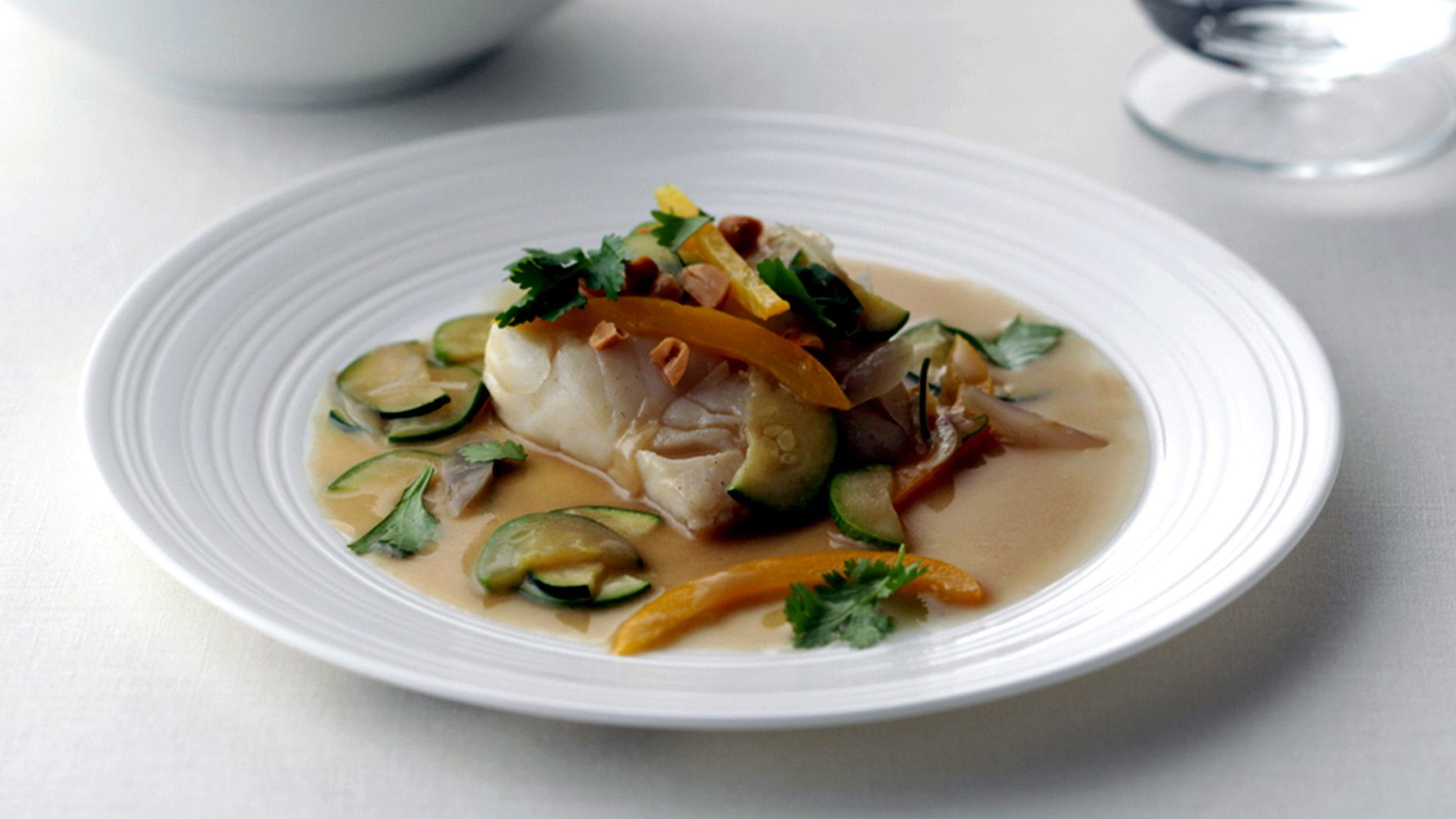 Lemongrass and Lime Leaves
Used on its own, or as a component of curry pastes, pale and fragrant lemongrass stalks contribute a softly sweet citrusy quality to Thai cooking. Lime leaves – either thinly sliced or cooked – are another way to add a delicate citrus element to dishes, instead of assertively acidic juice.
Ginger and Galangal
These aromatics may look alike (they're both knobby roots), but contribute distinctly different qualities to Thai dishes. Ginger is fresh, spicy and faintly sweet, while powerful galangal – which has a harder texture, and must be sliced instead of grated – is sharp, citrusy and piney.
Often used interchangeably with holy basil, this faintly bitter, anise-like herb is an important Thai cooking ingredient in red and green curries, and adds a bright and fresh punch to soups and stir-fries.
Make These Thai Recipes: Spicy Thai Basil Chicken, Thai-Style Fish in Coconut-Roasted Ginger Broth, Thai Turkey Burgers with Fiery Thai Salsa
3. Spices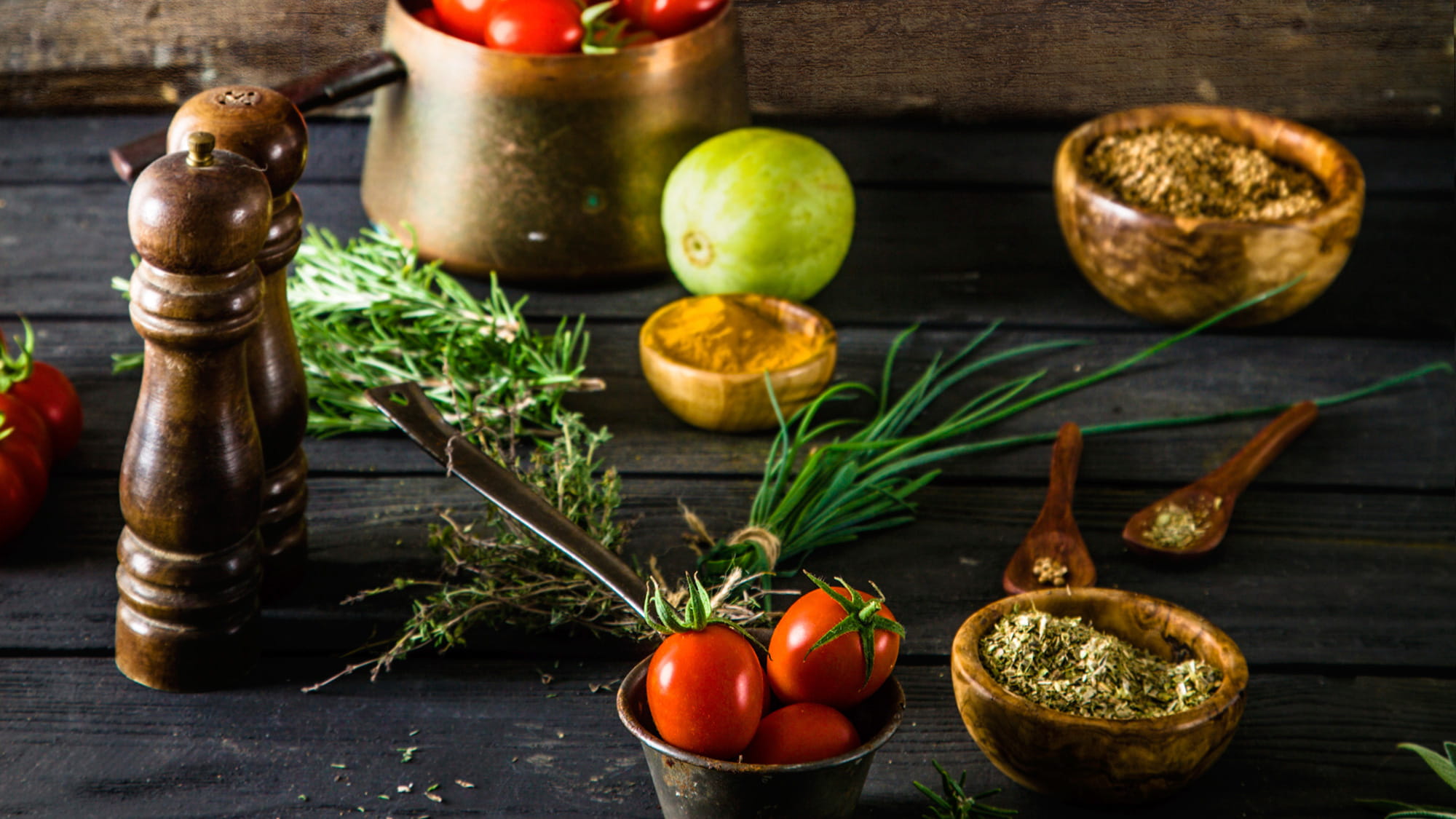 Either fresh or dried, there are dozens of colorful varieties of chilies utilized in Thai cuisine. Tiny, searingly hot bird's eye chilies are amongst the most popular, along with the milder, tapering phrik chi fa ("skyward-pointing chilies") that are frequently pounded into chili paste.
Lacking the dried outer layer of fruity black pepper, white peppercorns are pungent and funky. They also blend seamlessly into Thai dishes, without contributing any telltale dark flecks.
Instead of being grassy, this dried version of fresh cilantro is musty, earthy, and floral.
Cook These Thai Recipes: Thai Table Sauce, Thai Grilled Flank Steak, Thai Sweet Chili Wings
4. Sauces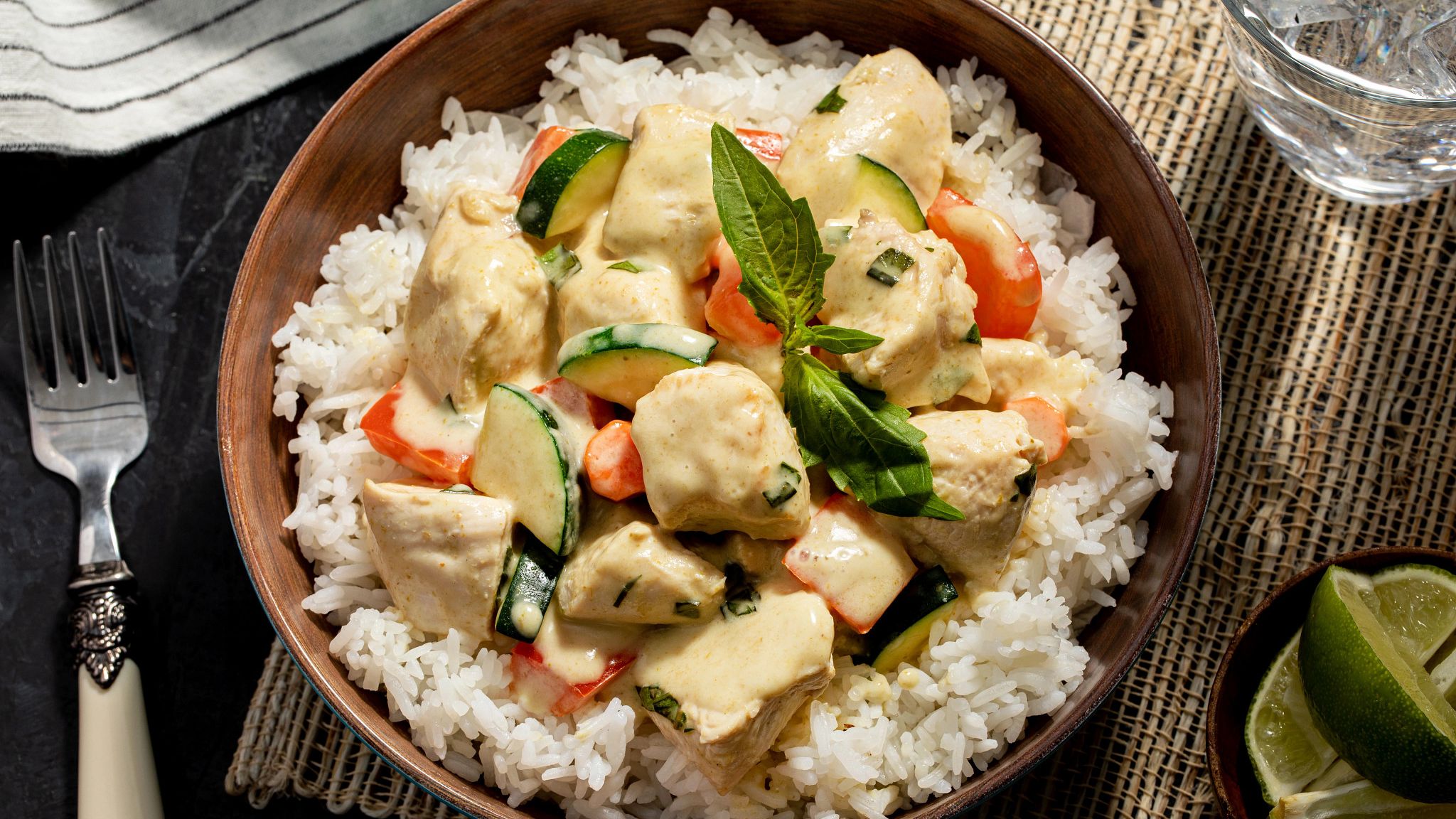 Coconut Milk and Coconut Cream
You'll want to stock up on creamy coconut products, to create luxe and velvety Thai soups and curries. To be honest, they're awesome to have on hand anyway – since they're dairy free, coconut milk and cream are a go-to ingredient in vegan diets.
It takes a lot to make curry from scratch. So no one will judge if you seek a shortcut in the form of quality jarred red or green curry paste, rich with lemongrass, coriander and galangal.
Basically bottled umami, this omnipresent liquid is one of the most essential Thai cooking ingredients, crafted from the fermentation of salted, barrel-packed anchovies. What soy sauce is to Chinese cuisine, fish sauce is to Thai – it's a traditional addition marinades, salads, dips, curries, stir-fries and soups, but is just as useful in dishes that aren't actually Thai. For instance, you can use a splash to add depth to Italian Bolognese!
Sriracha
Perennially trendy sriracha has become a favorite hot sauce in recent years. Bright red and fruity, the potent heat is cut by a hint of sweetness. You'll probably want to get ahold of chili sauce too, which is great for dipping, and can serve as a standalone sauce for stir-fries.
Try These Thai Recipes: Thai Grilled Flatbread with Mango & Sweet Chili Sauce, Slow Cooker Thai Chicken Soup, Thai Style Bolognese, Thai Ginger-Rubbed Grilled Salmon with Green Curry
More Thai Food Tips
Finding Thai recipe ideas doesn't have to be difficult. Save your favorite Thai foods recipes and organize your ingredients with McCormick Meal Planner. Make meal prep simple by creating a Flavor Profile, so you can store your favorite recipes and create grocery lists for easy shopping.