Your grill's fired up, slaw is all made, and your dessert tray is decked out in red, white and blue. Now it's time for drinks!

Your 4th of July BBQ is the perfect time to sip drinks made with seasonal produce and refresh your guests with classic American drinks. And thanks to the magic of extracts and food coloring, it's easier than ever to create delicious flag-inspired concoctions. Read on to discover your new favorite patriotic refreshment — and how to adapt classic recipes for your 4th of July party.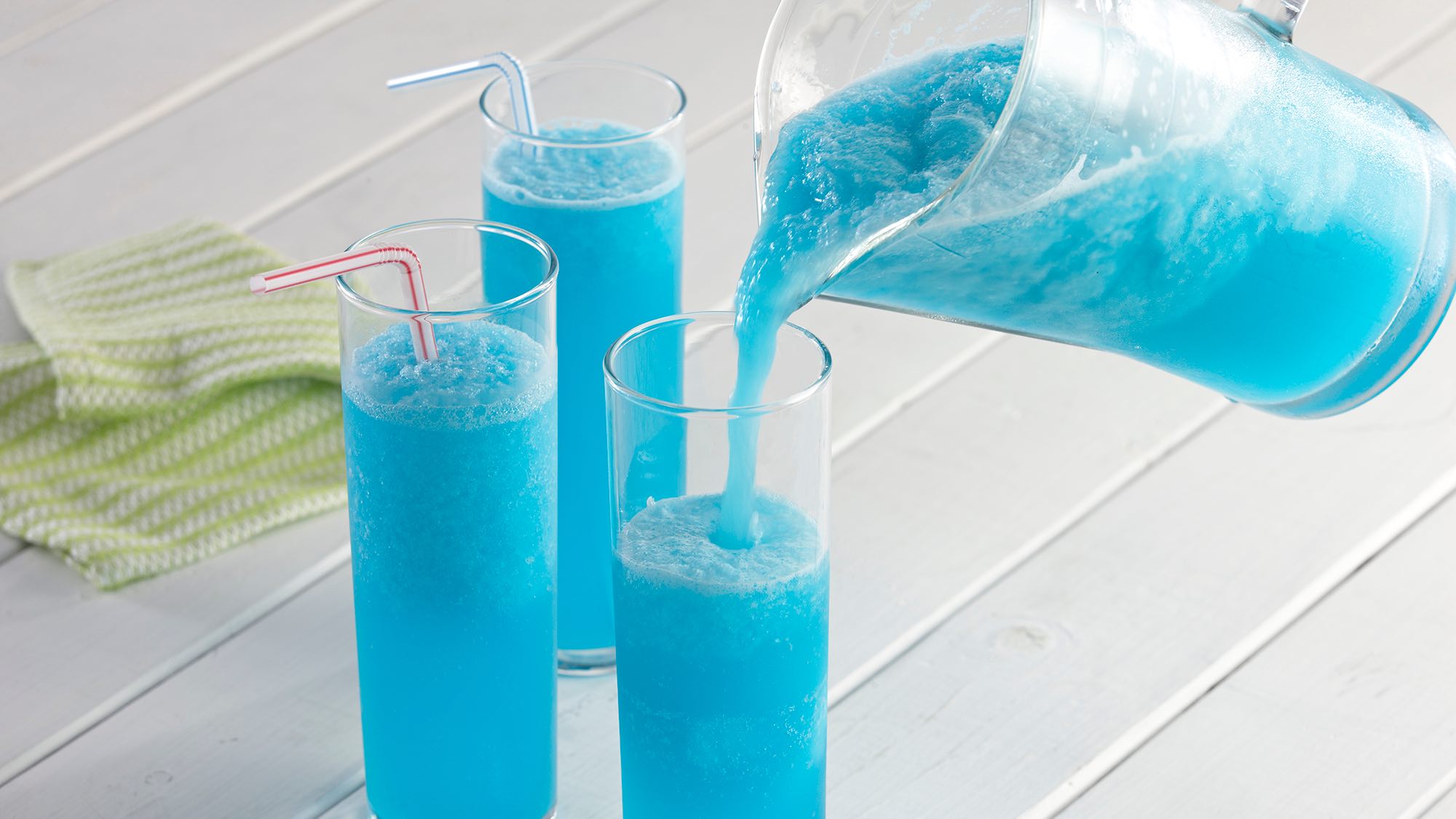 A 4th of July treat that's icy, refreshing and Instagram-friendly? Yes, please! Take classic lemonade on the porch to the next level by blending it with club soda and ice, then adding enough neon blue food coloring to give it an electric color. Add a little red by garnishing each glass with a sliced strawberry, or simply split the batch in half and use both red and blue food colorings for a two-toned drink tray.
Okay, so sweet tea isn't red, white or blue. But it is a favorite of the southern states, and a great way to incorporate an iconic American drink into any 4th of July BBQ menu. Our version uses lemon extract to bring bright, fresh flavor to traditional sweet tea.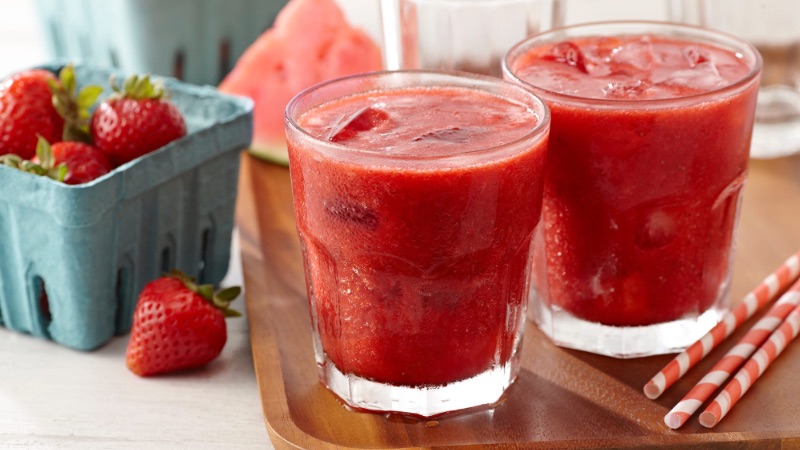 If you're looking for a visually striking way to embrace patriotic red look no further. This slush's gorgeous scarlet hue will make your drink tray instantly attractive. And it gets plenty of delicious seasonal flavor thanks to watermelon and strawberry — it's the perfect option to serve at the tail end of strawberry season.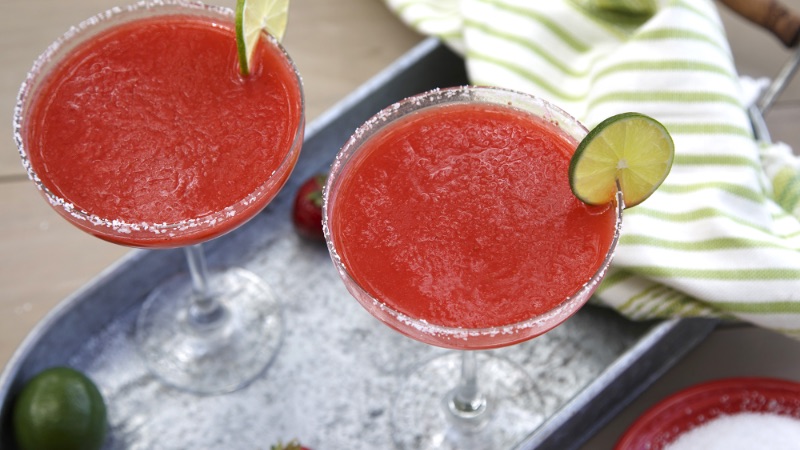 Speaking of strawberries, why not serve your guests an icy strawberry margarita? This option works equally well as a cocktail or mocktail. Our version gets plenty of fresh flavor from the berries, and gets its lime flavor from McCormick Lime Extract — so there's no need to squeeze dozens of limes to whip up a batch. Make it a mocktail by omitting the tequila, and make it red, white and blue with a white salted rim and a garnish of blueberries.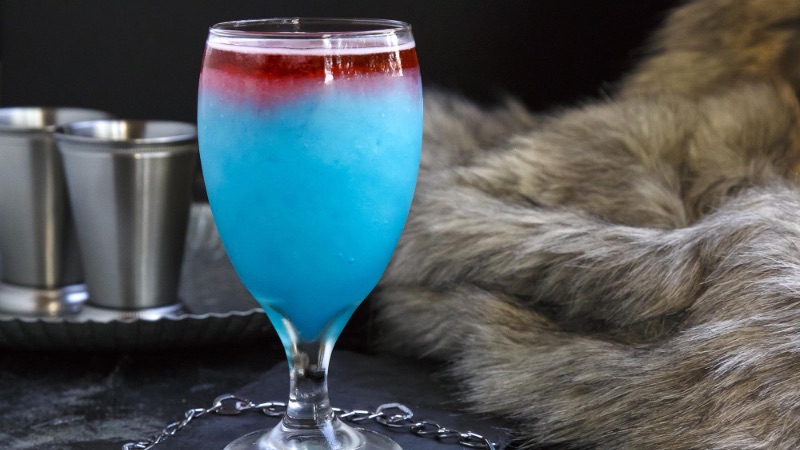 This red and blue layered cocktail is a real scene-stealer. The blue layer packs in tons of refreshing lemon flavor, while the red layer adds pleasant heat (spoiler: it's spicy cinnamon whiskey-colored red!). This colorful party drink will instantly attract the attention of kids, so consider making a mocktail version as well by using grenadine instead of whiskey.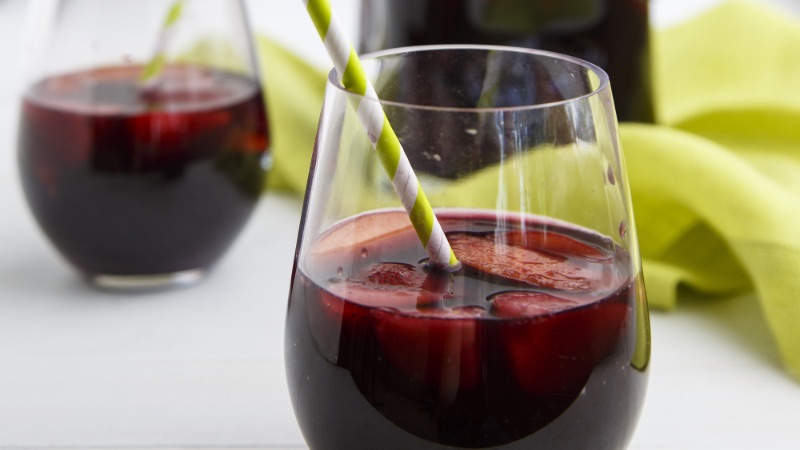 We're all for sipping sangria all summer long, and flavoring your drink with red, white and blue fruits is the easiest way to make your sangria patriotic. Add strawberries or muddled raspberries for red fruits, sliced apple or white peach for white fruits, and blackberries and blueberries for a hint of blue.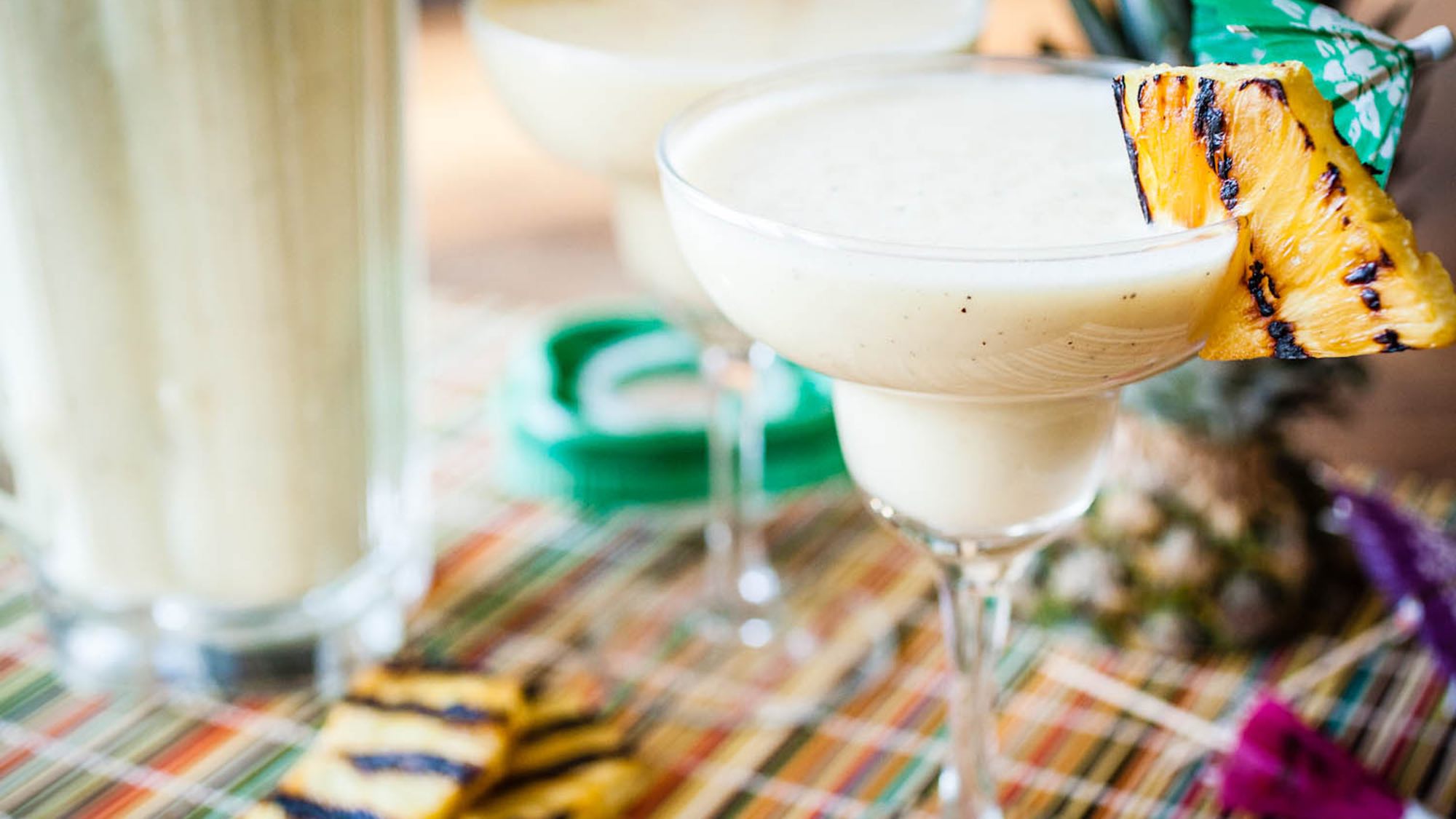 Who doesn't love piña coladas? Our version has all the classic coconut, pineapple and rum flavors you crave, then takes it to the next level with a grilled pineapple garnish. It's also incredibly easy to make this cocktail "patriotic." Simply split the batch into three portions, use food coloring to dye two of the portions red and blue, then use them to create a layered cocktail.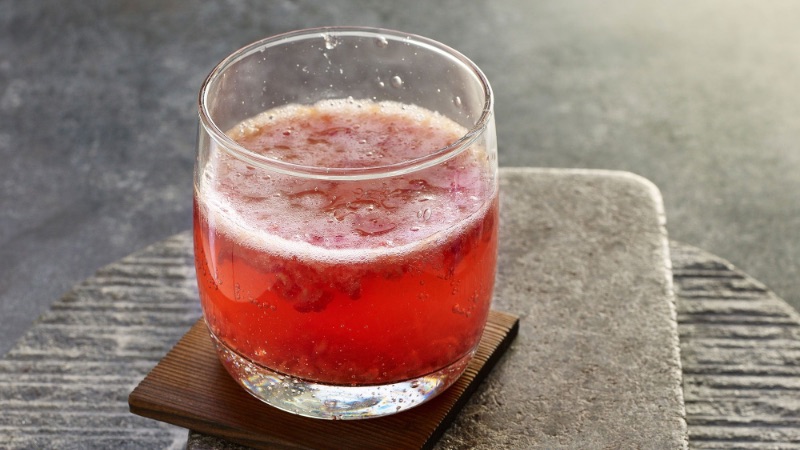 Serving a trendy crowd at your BBQ? Please even the most discerning palates with an on-trend black pepper berry shrub cocktail. It perfectly balances sweet and tart flavors, so your guests can indulge without too much of a sugar rush. And because you can prep all the ingredients of this cocktail in advance, it's deceptively easy to craft and serve.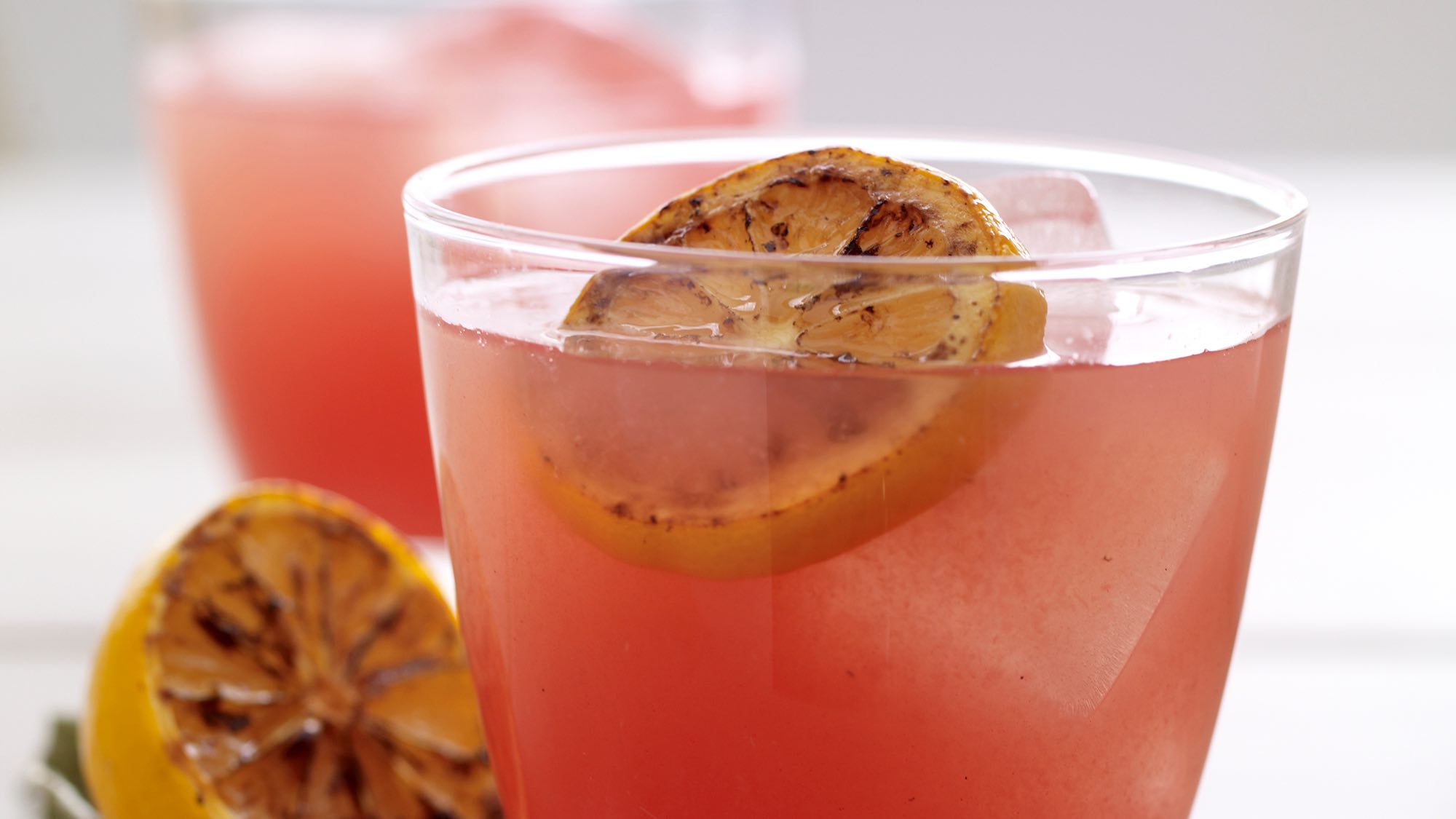 An Independence Day celebration is already a great excuse to fire up your grill — so why not experiment and serve watermelon lemonade garnished with grilled lemons? Watermelon gives this drink a pretty red hue, while grilled lemon slices and rosemary add subtle smokey and herbaceous flavors that make this drink feel seriously upscale. Serve it on its own for everyone, or add a splash of vodka to make it a cocktail.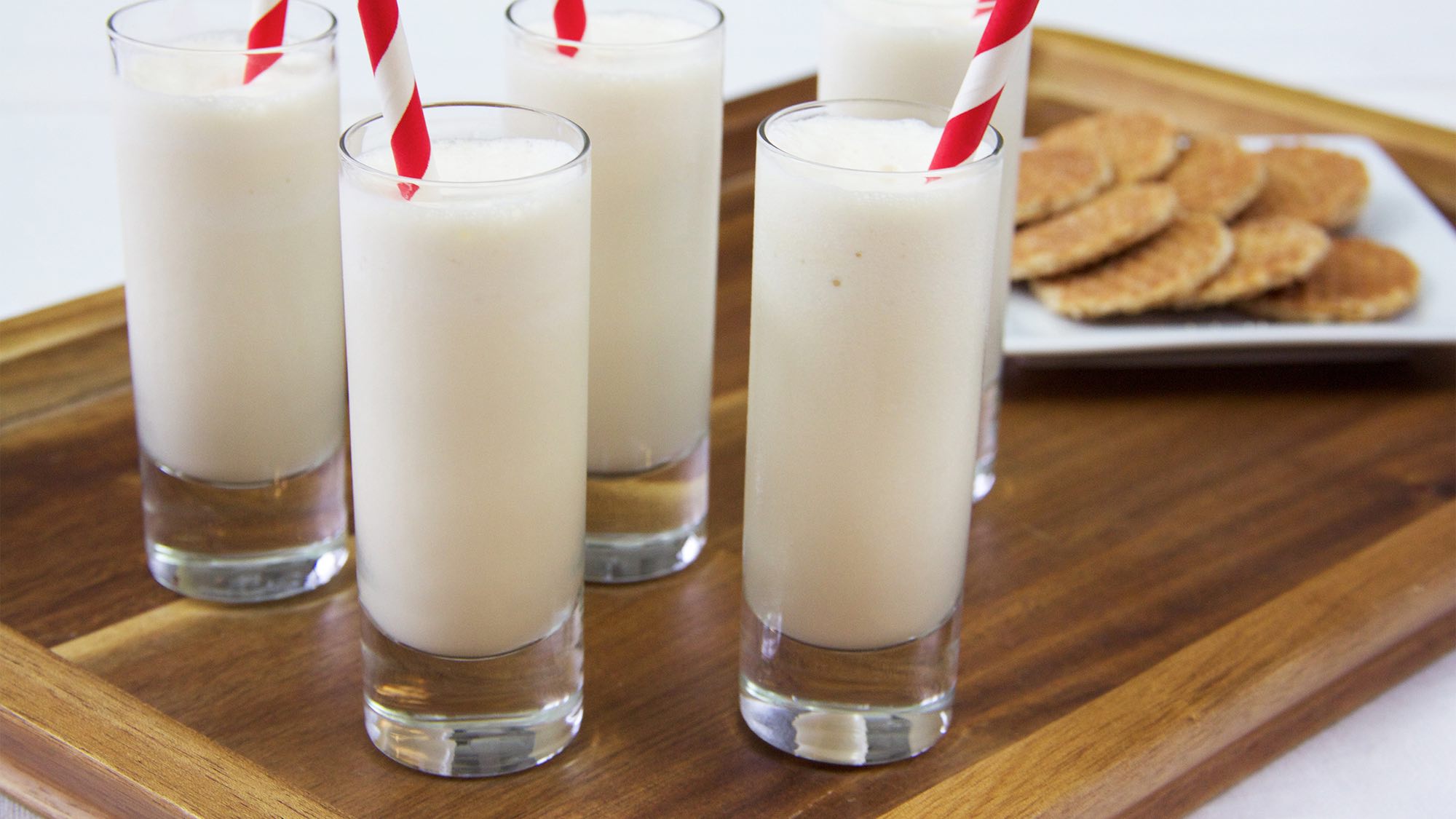 If you're planning a decadent menu, these vanilla butterscotch 4th of July milk shake shooters are perfect. Use a drop of food coloring to color the shooters red or blue, and serve them with chocolate chip cookie dough stars. Voilà, a flag-inspired dessert spread!