Love using food as a jumping off point to explore other cultures and cuisines? Whether you're already a culinary globetrotter or you're just getting started, we have the perfect destination for you: the Philippines.
Filipino cuisine combines culinary traditions from the native tribal groups of the Philippines with influences from the Spanish, Chinese and Indian explorers who settled on the islands. The result? Fresh, intensely flavorful cuisine that uses regional staples, like rice and coconut, with then-imported ingredients, like onions and tomatoes, to make unforgettable meals.
In other words, Filipino dishes are the perfect place to start if you're looking to infuse Eastern and Western influences into your cooking. And it's easy to bring the sweet, salty, sour and spicy tastes of the islands to your home. Here's how.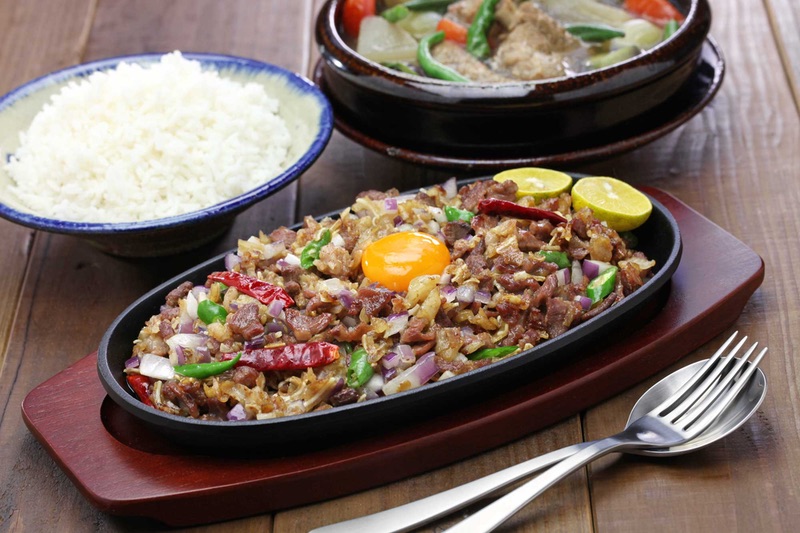 How to Stock a Filipino Pantry
Filipino food generally focuses on using straightforward cooking techniques to highlight the natural flavor of the ingredients. So unlike, say, French cooking, where just one recipe could mean shopping for dozens of ingredients, stocking your pantry for Filipino cooking shouldn't feel intimidating.
Filipino Staples
Stock up on jasmine rice – the staple grain in Filipino cooking. Virtually any Filipino dish comes served with steamed rice, making it a must-have in your pantry.
You'll also want to pick up plenty of coconut. From coconut oil to coconut milk, you're bound to find some form of coconut in many Filipino recipes.
Filipino Spices
Use spices to bring the authentic flavor of the Philippines to your kitchen. Filipino cooking features some spices you probably already have in your pantry, like:
• Bay Leaves
• Cayenne Pepper
• Cilantro
• Ginger
But it also features plenty of lemongrass for bright, citrusy flavor, as well as annatto, a bright red spice that adds earthy flavor and gorgeous hue to your cooking.
Other seasonings are key for creating flavorful Filipino dishes, too.
Use vinegar to infuse your meals with sour flavor.
Look for sukang maasim, also called natural cane vinegar – one of the milder vinegars used in Filipino cooking – to start.
Pick up Patis, or Filipino fish sauce, to add salty notes to your meals. And stop by a Filipino market for regional chili peppers to turn up the heat.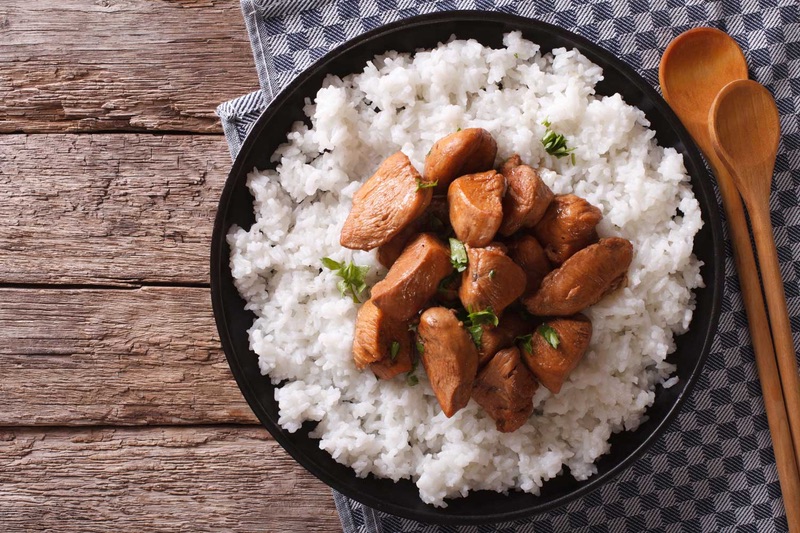 Pick Up Produce and Meat
Finally, round out the rest of your shopping list with meats, fruits and vegetables.
Bananas, mangoes (both ripe orange mangoes and unripe green ones) and pineapples feature heavily in Filipino cooking, along with onions, garlic, carrots, celery and cabbage.
Shop the meat aisle for chicken, pork and white fish. And hit up the international foods aisle or Filipino market for harder-to-find staples, like salted fish, taro leaves, banana leaves, jackfruit and ube, a purple sweet potato that's used in Filipino desserts.
Filipino Recipes
Ready to try your hand at Filipino cuisine? Start with these delicious options!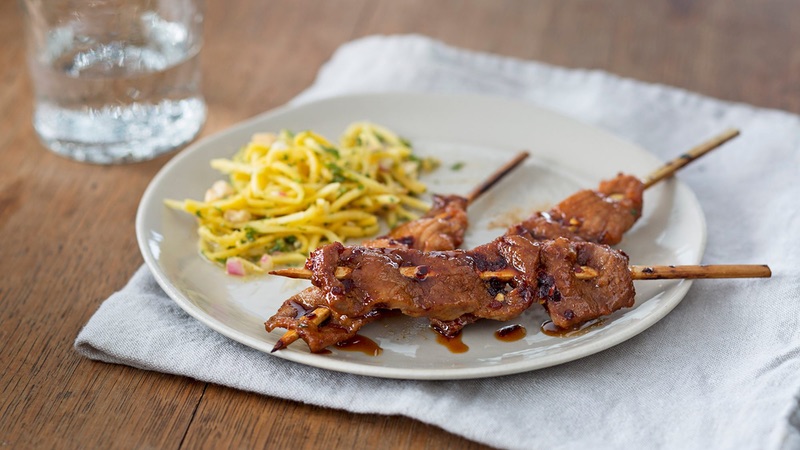 A little sweet, a little sour and – of course – expertly spiced, these pork skewers put a DIY twist on tasty Filipino street food. A crunchy green mango slaw pairs plays perfectly off the spicy BBQ flavor of the meat (thanks to crushed red pepper, garlic, paprika, soy sauce, and more. And, best of all, your meal comes together in less than half an hour.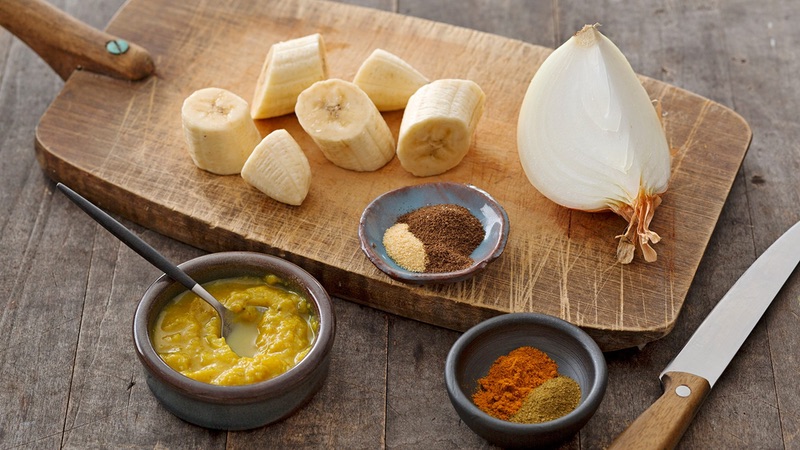 This spiced banana ketchup adds natural sweetness – plus, plenty of flavor! – to any dish. Featuring allspice, turmeric, and garlic, you can use it as a marinade for meat (like the skewers above!) or to add a Filipino twist to your grilled chicken, burgers, eggs and grain bowls.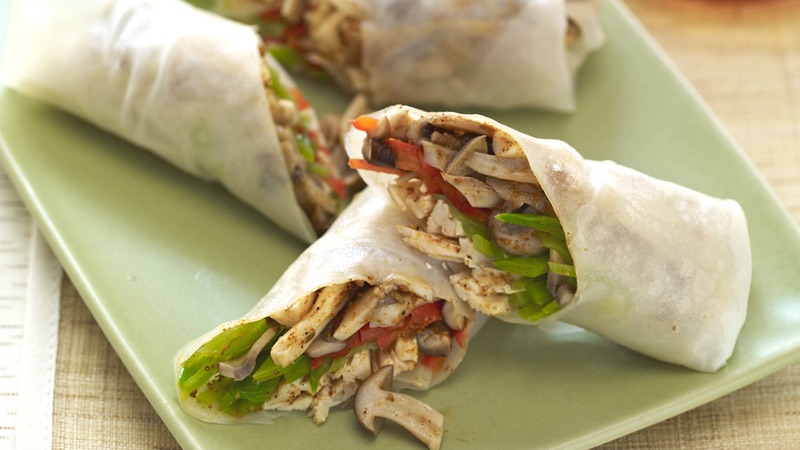 Lumpia (Filipino spring rolls) are a staple starter in Filipino cuisine. And while our recipe features Thai flavors, you can give these spring rolls a Filipino-inspired twist by using Patis and Filipino chilies in place of Thai fish sauce and chilies. Easy!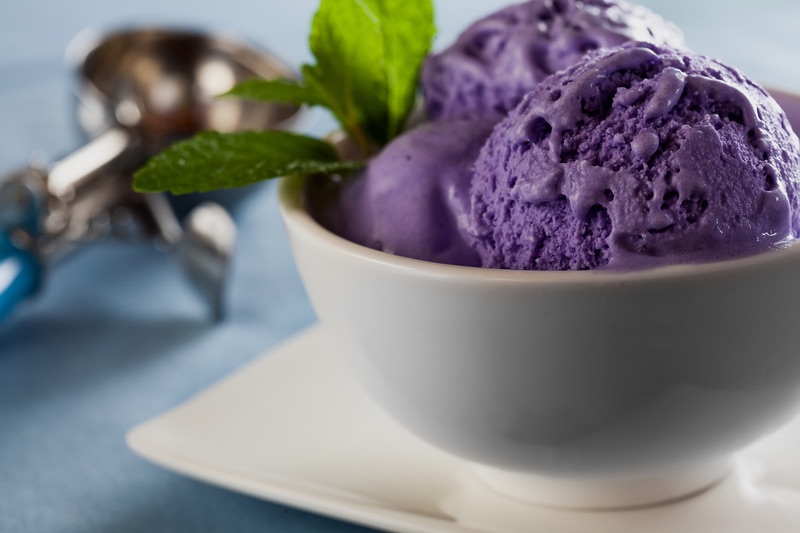 Vibrant purple Ube is the easiest way to make visually striking and delicious Filipino-inspired desserts, whether you're in the mood for creamy no-churn ice cream, rich ube cheesecake, or something else entirely. Check out our guide to all things ube to whip up an Instagram-worthy final course.
Want to learn more about other cuisines? Check out our guides to  Korean, Indian, African, Cajun & Creole, Moroccan, and more.