If you've been stuck in a chicken or you're sick of salmon, why not try tilapia recipes?
What Is Tilapia?
A mild, white fish, tilapia cooks up quickly, whether you prefer to grill, bake, pan-fry or air-fry your fish. Plus, its neutral flavor means it works well with a variety of seasonings, so you can layer tangy, spicy, savory or even subtle sweet flavors to your heart's content. 
How Long To Cook Tilapia
You should cook tilapia on a grill pan on medium heat for about 10 - 15 minutes or until the fish flakes easily with a fork. The translucent fish meat should be more white in color when cooked through. 
How Long To Bake Tilapia 
You should bake tilapia at around 450°F for about 10 - 15 minutes or until the fish flakes easily with a fork. Check recipes below on detailed steps on baking tilapia. 
How To Cook Frozen Tilapia 
You can cook frozen tilapia in the oven, frying pan or even the air fryer. You can even cook frozen fish without thawing it but it will add to the overall cooking time. It is recommended to thaw frozen tilapia in cold water for a few minutes and pat dry before you fry or bake it. 
Must Try Tilapia Recipes
Whether you're looking for a light refreshing meal or some better-for-you comfort food, these 11 delicious and easy tilapia recipes have got you covered.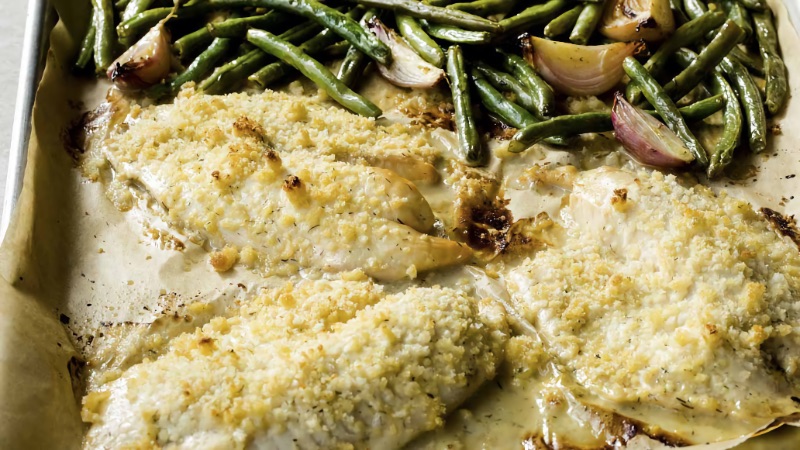 Rich, creamy and crunchy, this easy breaded tilapia recipe doesn't sacrifice flavor for convenience. Using McCormick® Golden Dipt® Lemon Butter Dill Sauce allows you to add complex flavor to your meal in an instant, while a sprinkling of panko creates texture.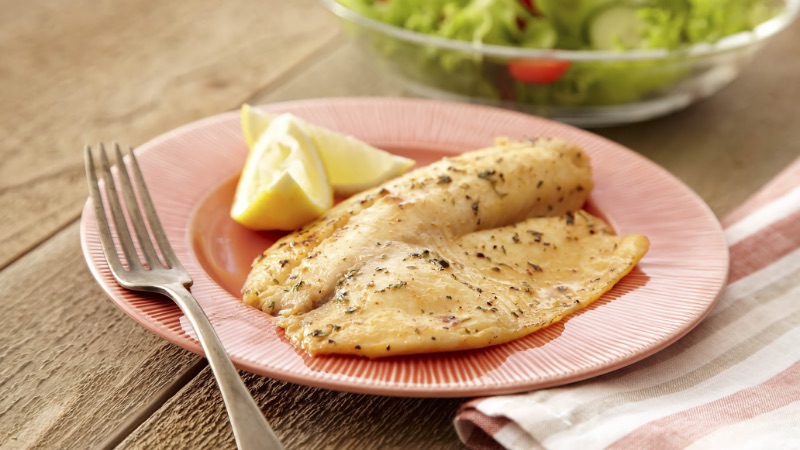 Sometimes the simplest dishes taste the best  — and this easy grilled tilapia recipe proves that basics like salt, pepper, citrus and butter are all you need for a delicious entrée.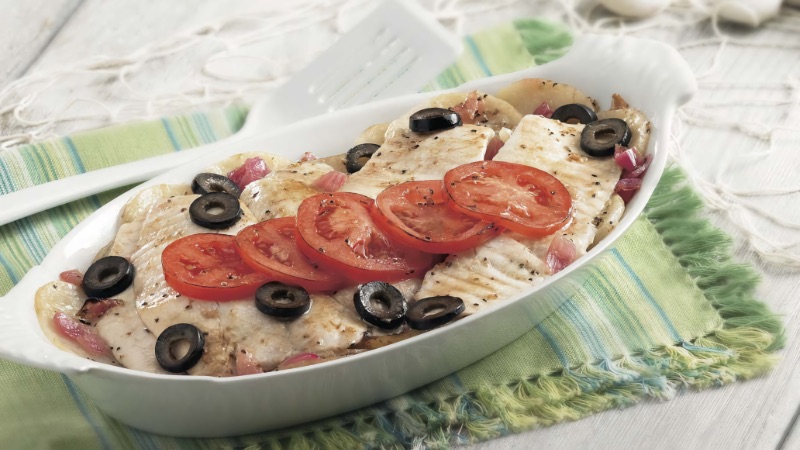 Cooler nights call for cozy casseroles, and this oven baked tilapia casserole keeps things light. McCormick® Lemon Herb Seafood Sauce adds bright and citrusy notes to the dish, while an olive and tomato topping adds savory flavor — and makes your meal totally Pinterest-worthy.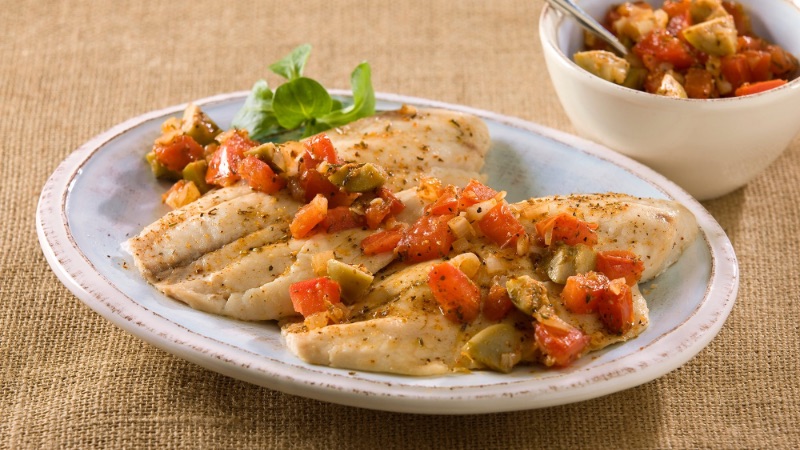 Put a new spin on a classic for an easy French-inspired meal. Layers of aromatics, like tomatoes, olives and white wine, infuse each bite with plenty of flavor. And at 175 calories per serving, this light entrée can fit into any meal plan.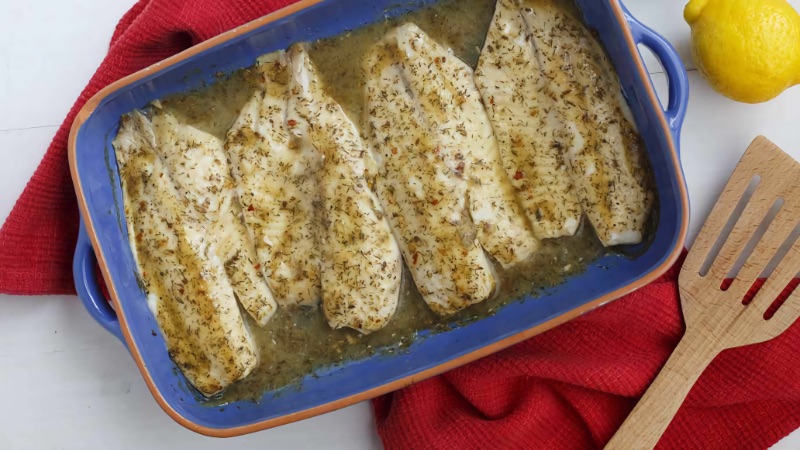 Need an easy weeknight meal that's also irresistible? Try this fiery lemon dill tilapia, ASAP. Meal prep couldn't be easier: this recipe calls for just 2 ingredients, the seasoning and the fish, and takes just 15 minutes to cook. Serve it with steamed veggies for an easy, better-for-you meal.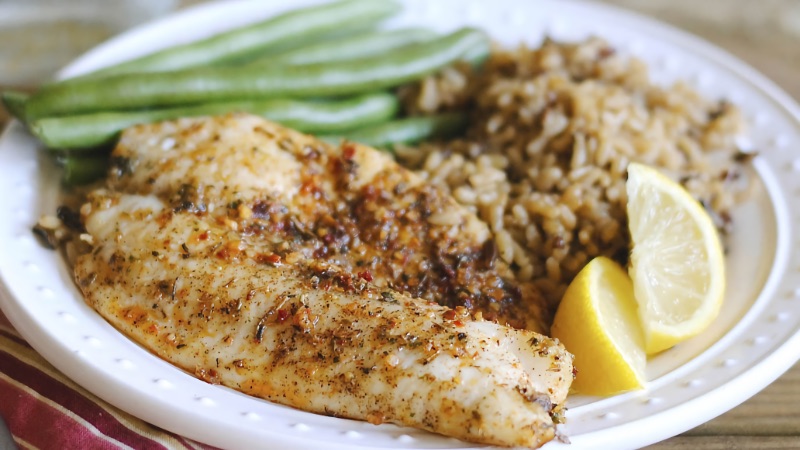 Take a trip to the tropics with this zesty oven baked tilapia recipe. McCormick® Caribbean Citrus Seafood Marinade Mix does the heavy lifting, so all you need is olive oil and lemon or orange juice to infuse your meal with bright flavor. Enjoy these filets on their own, or use them as a filling for tacos.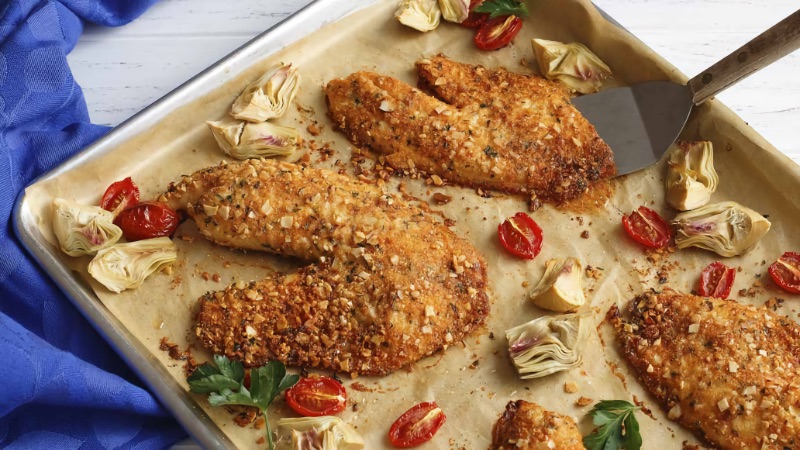 Crispy, crunchy and deliciously cheesy, this easy baked tilapia recipe is a winner. It's the perfect weeknight meal because it comes together in just 17 minutes. Bake it with your favorite veggies on the pan, too, to make this a complete, one-plan meal.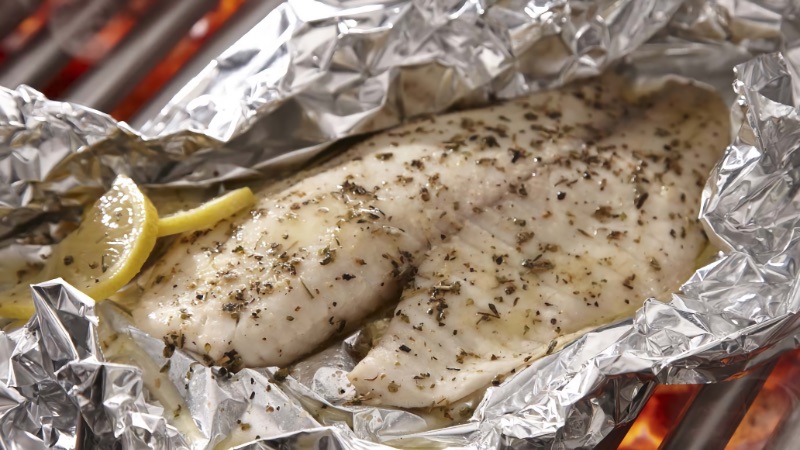 Buh-bye, tough fish! Grilling tilapia in a packet protects it from overcooking, so it tastes smoky, tender and moist. A mix of butter, lemon juice and herbs make this grilled tilapia recipe delicious, with a classic flavor profile that'll work with any side.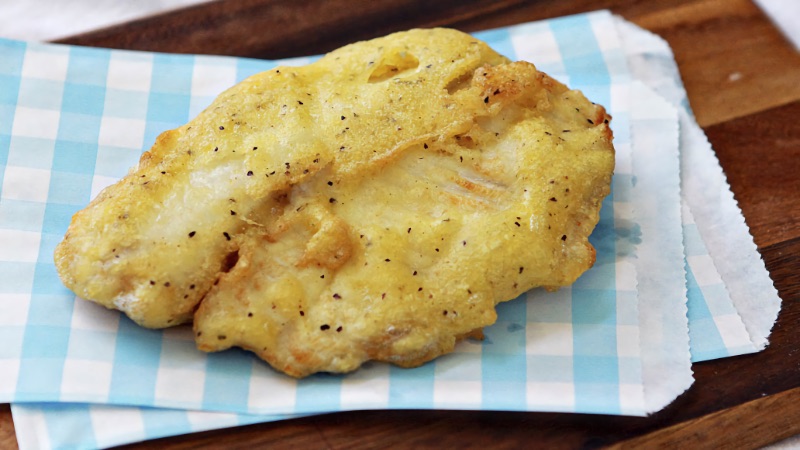 Craving fish and chips? Make your own upgraded version at home using tilapia! Lemon pepper seasoning adds classic flavor to your fish, while McCormick® Fish 'n Chips Seafood Batter Mix makes breading a breeze. Serve it with Spicy Oven Fries for a comforting meal.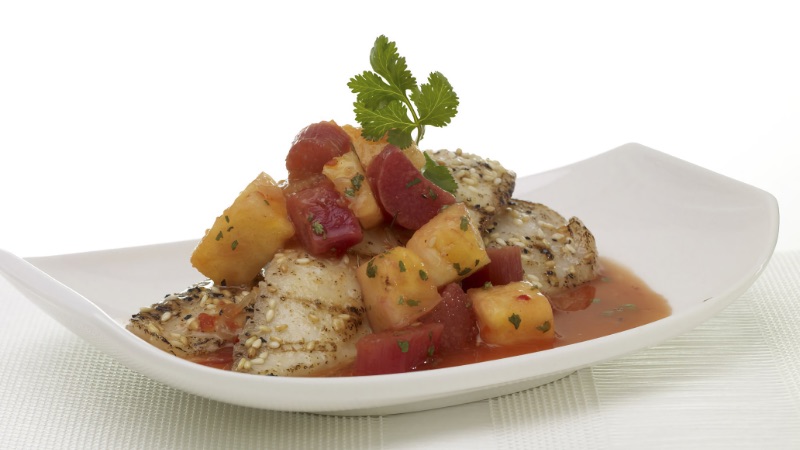 If you're looking to expand your horizons in the kitchen, this sweet and sour tilapia is a great place to start. It gets its flavor from tangy rhubarb and toasty roasted ginger, plus pineapple chunks for a pop of sweetness. While this recipe tastes (and looks) gourmet, you can have it on the table in 30 minutes.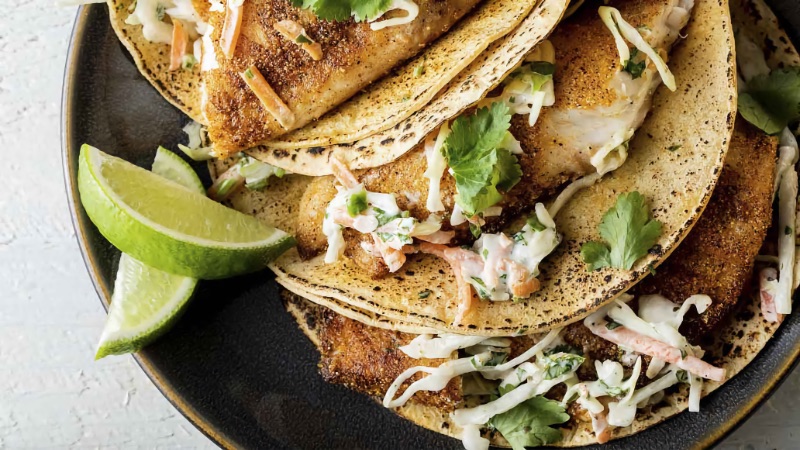 If you've never tried tacos made with tilapia, you're missing out. Upgrade your next taco night with this Baja-inspired recipe, which pairs pan-fried tilapia with a creamy homemade slaw. Serve with warmed corn tortillas, or think outside the shell and make a taco rice bowl, instead.
More Tilapia Recipes To Try
Try some of our other favorite fish recipes
More Tips On Cooking Tilapia 
Save your favorite tilapia recipes and organize your ingredients with our online meal planner. You can also make meal prep simple by creating a Flavor Profile, so you can store your favorite recipes and create grocery lists for easy shopping.