We love fish every which way: steamed, sautéed, grilled, broiled or baked. But the truth is, fried fish is the best of all!
What is a Fish Fry?
A fish fry is a popular American tradition that is centered around the frying of, you guessed it, fish. You might also hear "shore lunch" in the northern U.S. and Canada as outdoor enthusiasts cook their catch on the lakeshores. In the Northeast, particularly upstate New York and Pennsylvania, they favor haddock and cod. In the Midwest, they like local catches, including perch, walleye and smelt. Then there's the South, where you'll find catfish and flounder.

And no matter where you travel, you're likely to encounter Friday fish fries on or around Lent, considering it's a common religious practice to abstain from meat products, in observance of Jesus's crucifixion.
Best Fish to Fry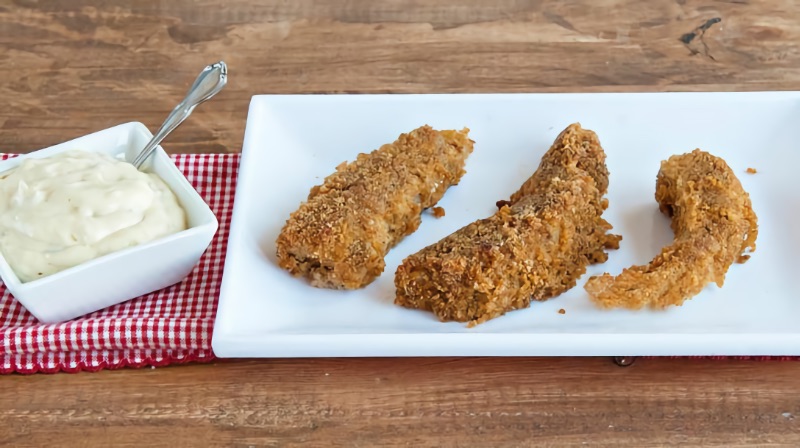 Firm, flaky, mild-tasting white fillets are ideal for a fish fry such as:
• Tilapia
• Alaskan Cod
• Catfish
• Halibit
• Striped Bass
• Perch
• Whitefish
• Walleye
• Haddock
• Flounder
• Smelt
Opt for these over steak-like, strong-flavored tuna, salmon and swordfish.
Fish Fry Batter Recipes
Fillets go especially well with fish fry batter, from a simple dredge of white flour and breadcrumbs, to a coating of egg and crunchy cornmeal.
We're especially fans of beer battered fish, where the fish batter is made from fizzy beer and baking powder, which produces a fluffy, golden, shatteringly crisp crust.
But whatever combination you select, here's a no-fail method for how to fry fish!
How to Make Fish Fry Batter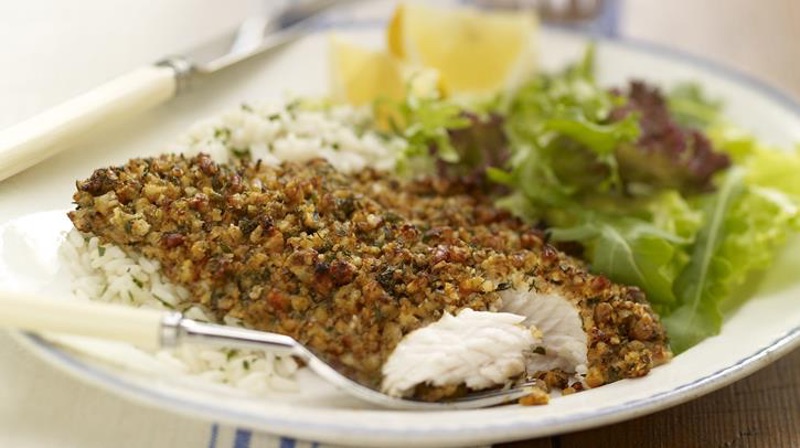 Fish Fry Batter Recipe
1. To make fish fry batter start by soaking your fillets in milk or beaten eggs for 2-3 minutes
2. Before gently rolling them in seasoned flour, breadcrumbs or cornmeal, and tap off the excess.
Try This Fried Fish Recipe: Fried catfish with homemade tartar sauce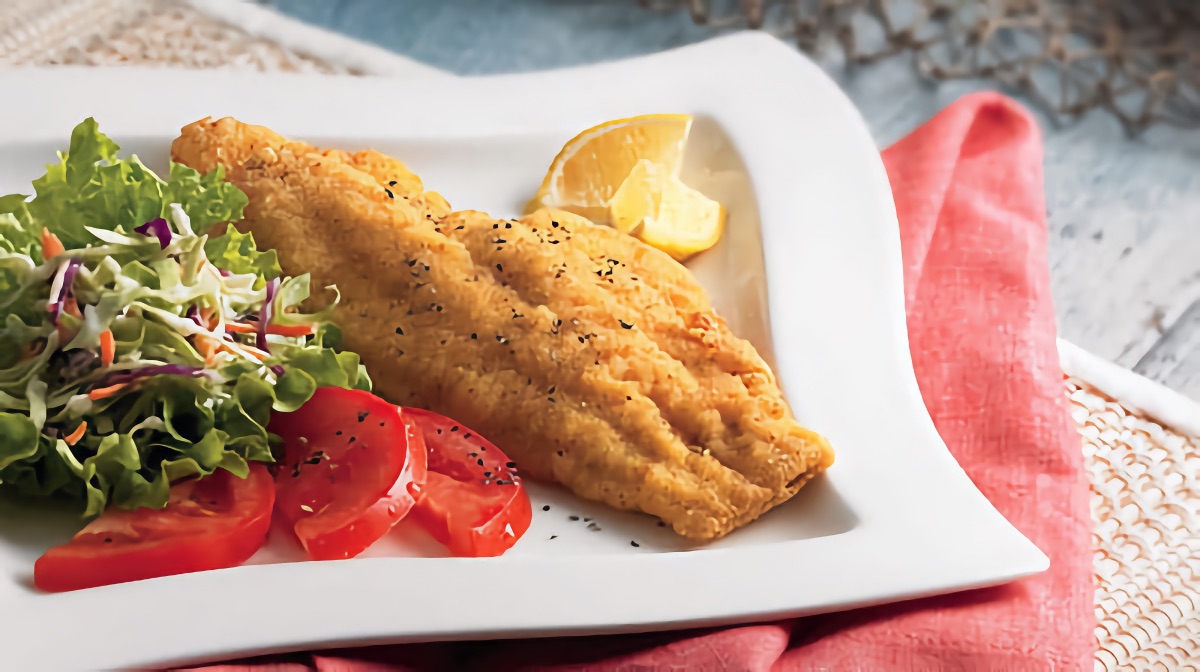 Beer Batter Fish Fry Recipe
Using beer batter? The steps are very similar to traditional fish fry batter except of course you use beer instead of milk.
Try This Fried Fish Recipe: Beer battered fish with peppered malt vinegar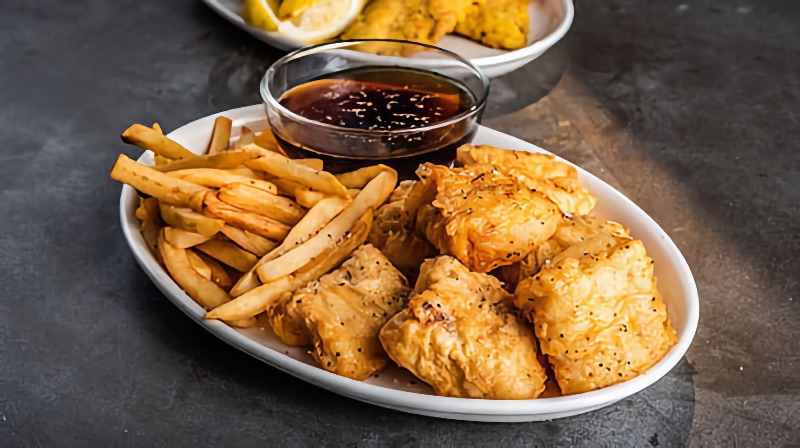 Best Oil to Fry Fish
Whenever you fry fish, you want to use the right oil. A general rule is to choose an oil with a high smoke point. This means selecting an oil that can handle high temperatures, around 400° F or higher. Oils that do not have a high smoke point will break down and start to smoke before you can even start cooking. Select a refined oil as unrefined oils can leave too much of its oil flavor on the fish. Lastly, get a bottle big enough to submerge the fish completely in the pan.
• Canola Oil
• Vegetable Oil
• Grapeseed Oil
• Avocado Oil (refined)
• Corn Oil
• Sunflower Oil
• Peanut Oil
• Safflower Oil
How to Make Fried Fish
Steps to Frying Fish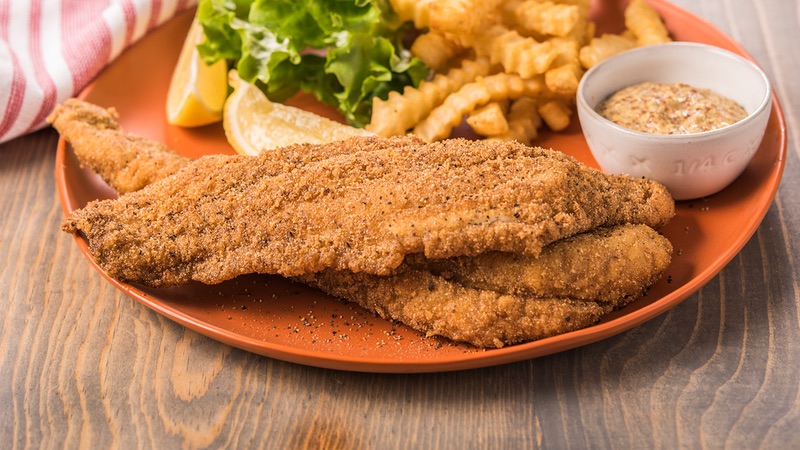 1. Fill a large, nonstick pan (we like cast iron!) with enough oil to come halfway up the sides of your fish. Choose oil with a high smoke point, like vegetable, sunflower, safflower or grapeseed. Heat it over medium heat, until the oil begins to shimmer but not smoke.
You can test that it's ready by dropping a tiny pinch of breadcrumbs or batter into the pan — if it sizzles and browns immediately, you know that you're good to go.
2. Carefully add your fish, making sure not to crowd the pan. Cook for three to four minutes on one side, then gently flip the fish over, and cook for three to four minutes on the other side.
3. Remove your fish to a paper towel-lined plate to drain.
4. Serve immediately with a sprinkle of salt, some lemon, and some tartar sauce or malt vinegar if desired.
Best Sides for Fried Fish
There are no rules when it comes to sides but these are some traditional sides you can serve with your fried fish.

French Fries: You can never go wrong with a simple side of fries with a pinch of salt and pepper. If you want to add some kick, try fiery fries or some Cajun roasted potato wedges. You can also keep it a little tamer with baked sweet potato fries with honey spice dip.

Cole Slaw: The key to great cole slaw is the crunch! Go with the classic favorite summertime slaw that will be a sure hit. Or try something a little different with a coleslaw with basil and garlic vinaigrette, Old Bay coleslaw or crunchy Asian slaw.

Hush Puppies: It is going to be really difficult to eat just one. This hush puppy recipe will definitely have you eating handfuls.

Potato Salad: Creamy and rich potato salads can be a replacement to coleslaw or you can have both! Try the classic potato salad with mayonnaise, sour cream and chopped veggies and with of course mustard. Get a little more adventurous with buffalo chicken potato salad, creole potato salad, or creamy dijon potato salad.

Potato Pancake: Popular in the Midwest, you can also substitute French fries for potato pancakes. Give this potato latkes recipe a try or the classic latke served with sour cream or applesauce.
Other Fish Recipes & Tips
Now that you have mastered frying fish, check out some of our other favorite fish recipes to cook for your next meal and some helpful tips when using fish.
• The Best Fish To Use For Tacos
• How To Make Crispy Fish And Chips In 30 Minutes – Without A Deep Fryer
• A Seriously Simple Tip For Cooking Fish Fillets Evenly Every Time
• 6 Mistakes You're Probably Making When You Cook Fish
• The Best Way To Cook Fish In Your Small Apartment
• How To Cook Salmon: Everything You Need To Know
• 6 Tips For Getting Aggressive Cooking Smells Out Of Your House
Need help planning you weekly meals? Save your favorite food, dessert, drink recipes and organize your ingredients with McCormick Meal Planner.