Thai food is among the most flavor-filled in the world. With tart lime, creamy coconut milk, and fragrant spices, this is a cuisine that's sure to delight those around your table. Learning how to cook Thai food need not be daunting. Here are some tips on some Thai food ingredients and techniques that will get you up and running quickly.
Ingredients You'll Need To Make Thai Food
1. Chilies
Start by stocking up on ingredients like chilies. Spicy heat is a key component in much of Thai cooking. Thai chefs use a variety of them, but one of the most popular is the Thai Jinda chili. If you're unable to find these at the store, then Cayenne, Jalapeno, or Serrano make good substitutes. Dried red chili flakes will also do in a pinch.
2. Curry Paste
Thai cooks use three main kinds of curry paste. Yellow is the mildest, colored by cumin, while red is spicier. Green Curry Paste, made with green chilies, is perfect for soups, stir fries or curried dishes.
3. Coconut Milk
Coconut milk like our Thai Kitchen® Gluten Free Unsweetened Coconut Milk is a key ingredient in Thai curries and desserts. It comes from the flesh of the coconut and helps both to thicken dishes and to temper the spicy ingredients in Thai dishes.
4. Fish Sauce
Also known as nam pla, this fermented fish and salt sauce is used as both a marinade and a table condiment. It is a base ingredient in Thai cooking and you'll also find it in soups. This Hot & Sour Soup recipe will teach you how to cook tom yum soup in no time. Check out our Thai Kitchen® Gluten Free Premium Fish Sauce to stock out your pantry.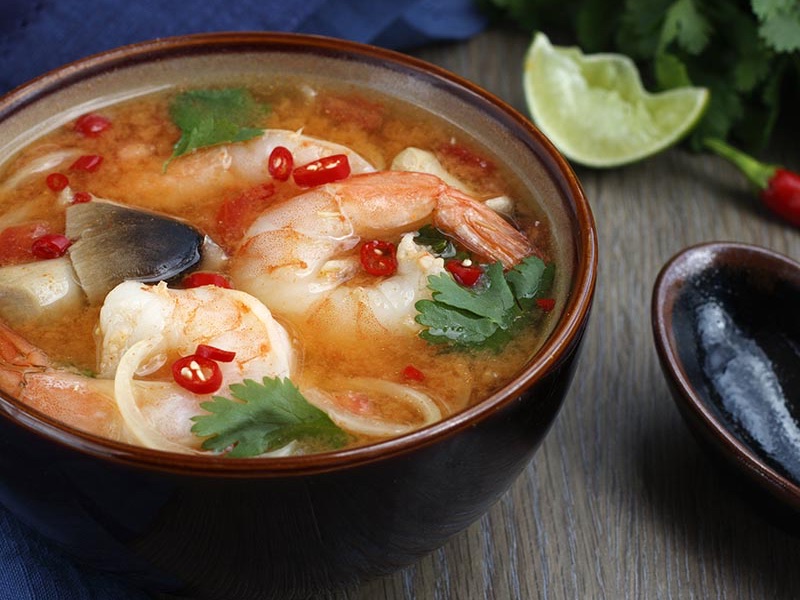 5. Herbs
Herbs and spices are crucial in Thai cooking as base ingredients and garnishes and it's important to have them handy when tackling most Thai dishes. Look for basil, coriander (cilantro), cumin, ginger, and garlic at your local store.
6. Noodles
Thai stir fry dishes demand the best noodles. Gluten intolerant cooks and their guests need not be left out; most Thai noodles are made with rice rather than wheat. Our Thai Kitchen® Gluten Free Brown Rice Noodles are great healthy complements for Thai dishes.
7. Rice
If there's one ingredient you can't do without in Thai cooking, it's rice. Jasmine rice is a favorite staple, but many Thai dishes also feature sticky glutinous rice. Have both on hand to give you the most options.
Thai Food Cooking Techniques
There are several techniques to follow when learning how to cook Thai food.
1. Stewing
Boiling or stewing is the basic technique for cooking Thai curries, along with soups like this Thai Coconut Chicken Soup. That's one of the best things about food from this region; after the initial prep, you can simply wait while a low-to-medium heat does all the work, blending and enhancing your Thai ingredients' subtle flavors.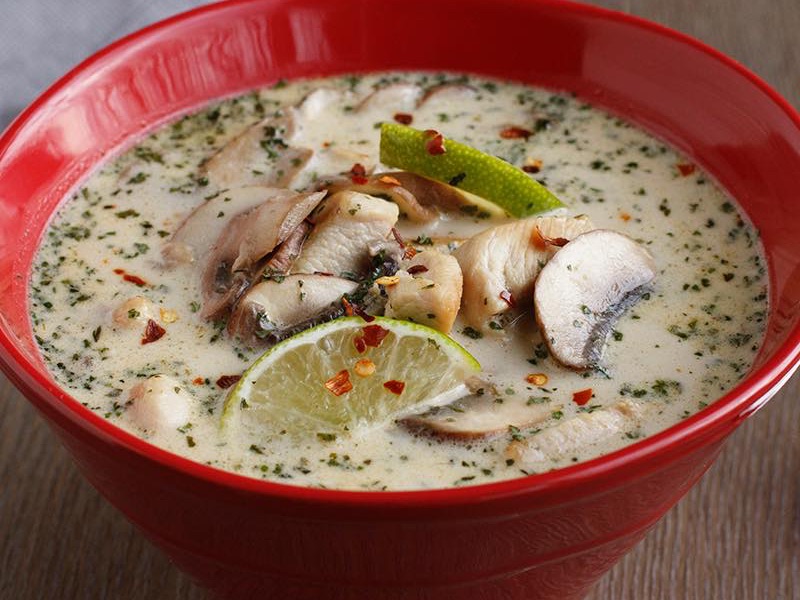 2. Deep Frying
Thai cooks use oil to fry seasoned food at a high heat, creating a delicious crunch. Try these Fried Chicken Rice Balls with Creamy Plum Vinegar Ginger Sauce for some fast-fried goodness.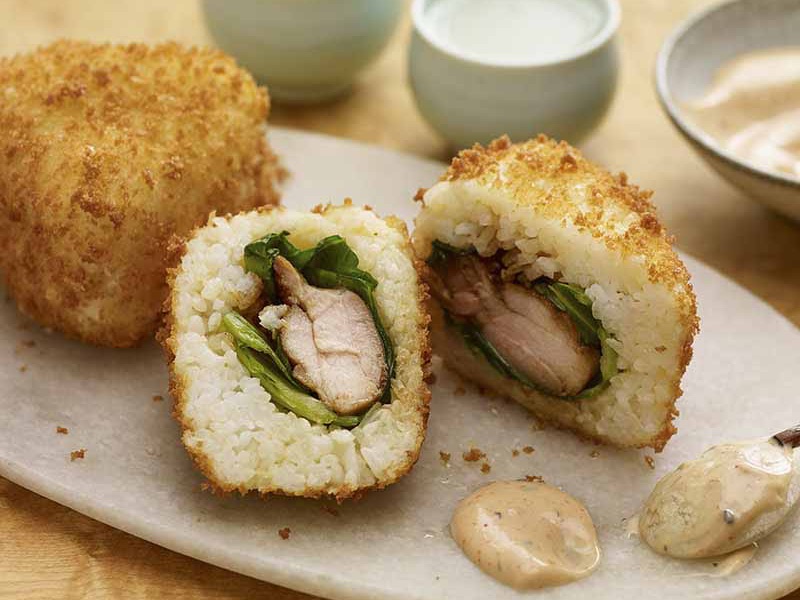 3. Grilling
Thai cooking techniques like grilling are simple, but it's the flavors you put on the meat or seafood before you cook it that make Thai skewer dishes and other grilled dishes sing. The lime, fish sauce and chilies on this Thai Grilled Flank Steak with Spicy Peanut Sauce make all the difference.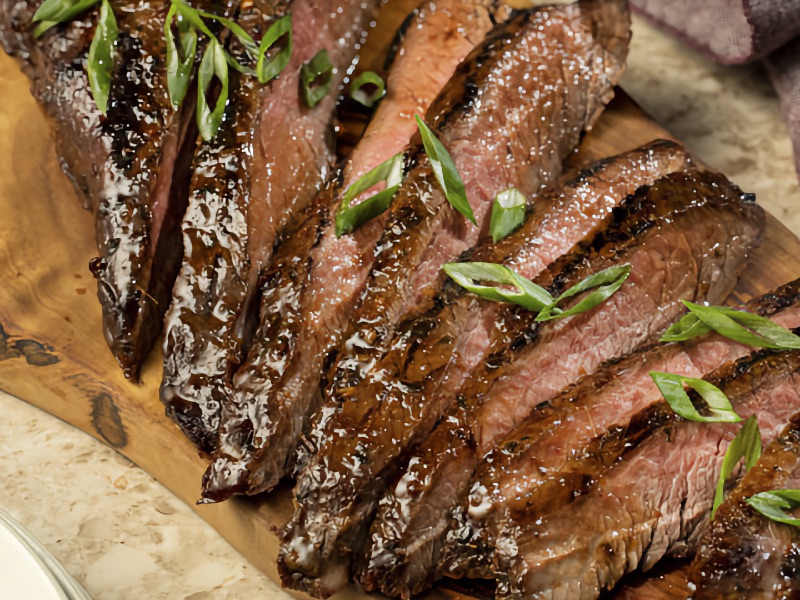 4. Tossing
Salads feature heavily in Thai cooking, always featuring the refreshing sour and spicy flavors that make the region's cooking so unique. Meat and fruits are staples in Thai salads, as are vegetables. Check out this Cold Thai Broccoli Salad for a tasty treat with simple ingredients.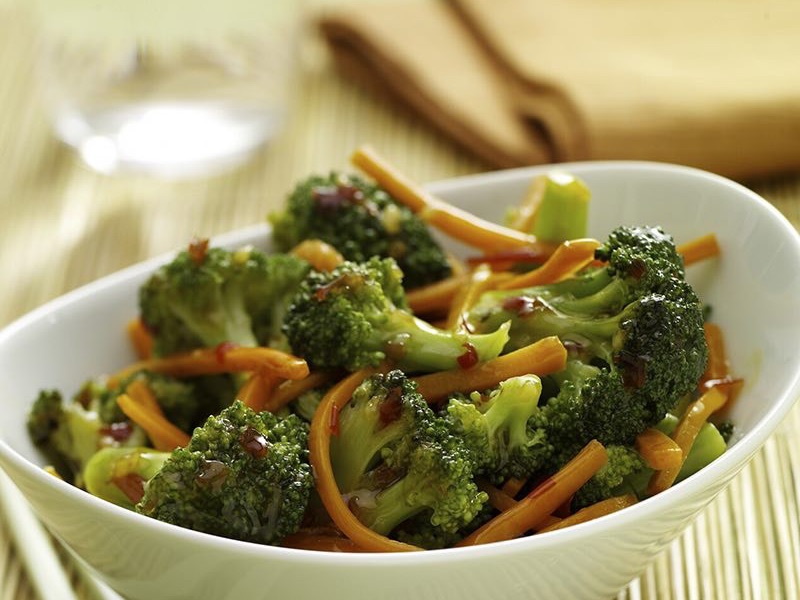 5. Stir Frying
Stir frying is a fast and convenient way to unlock the flavor in Thai cooking's ingredients. It's also the way to cook one of Thai cuisine's most beloved dishes. Check out our Easy Homemade Pad Thai for a fast and simple lesson in how to cook pad Thai noodles.
These basic cooking ingredients and techniques will serve you well as you learn how to make Thai food for your friends and family. With just a few popular dishes in your repertoire, your supper table will never be the same again.
Learn How To Make Thai Food With These Recipes
More Tips On How To Make Thai Food
Save your favorite Thai recipes and organize your ingredients with our online meal planner. You can also make meal prep simple by creating a Flavor Profile, so you can store your favorite recipes and create grocery lists for easy shopping.