Sure, traveling the world might be off the table for now. But that doesn't mean you can't bring plenty of global flavors into your kitchen. And if you're looking for a new culinary destination, consider experimenting with Brazilian food. 
Not only is Brazilian food delicious, as anyone who's tried Brazilian BBQ can attest, but it's also a fun blend of cuisines from around the world. Modern Brazilian cooking blends Indigenous Brazilian cuisine with Portuguese flavors and also draws inspiration from African cuisines.
The best news? It's also easy to start cooking traditional (and non-traditional!) Brazilian food at home. Read on to learn how to stock your kitchen for Brazilian cooking, and the must-try recipes to start with.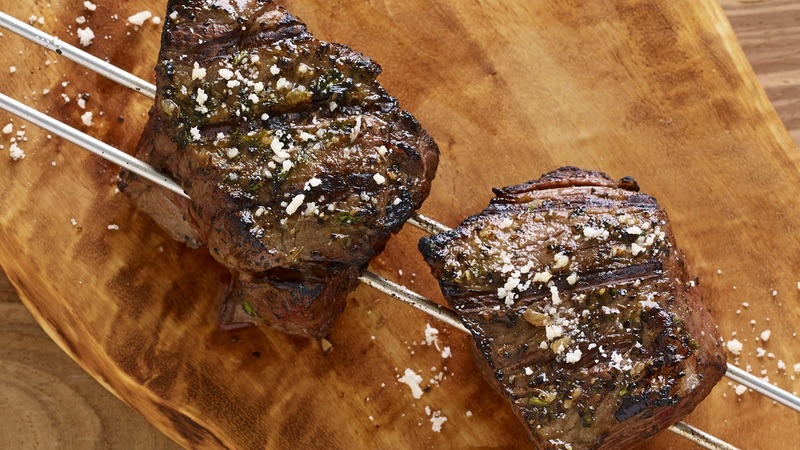 Brazilian Cooking Ingredients You'll Need
Good news: Many of the most important ingredients in Brazilian cooking are also staples Stateside, so stocking your pantry should be easy. 
Start by picking up rice, black beans and meats like beef or fish. Stock up on yams and cassava in the produce section, as well as tropical fruits like mango, papaya and pineapple. And finally, pick up red palm oil to bring authentic Brazilian flavor to your cooking. If you can't find it, refined coconut oil can work in a pinch. 
Of course, you'll also need seasonings to bring the flavors of Brazil to your kitchen. Make sure you've got cumin, nutmeg, paprika, cinnamon and chile peppers in your spice rack, along with cilantro and oregano. Finally, look to basics like onions, garlic, salt and pepper to bring a depth of flavor to your Brazilian cooking. 
Top 6 Brazilian Recipes to Try
You've got your pantry stocked — now on to the tasty part! Try out Brazilian food with these delicious recipes.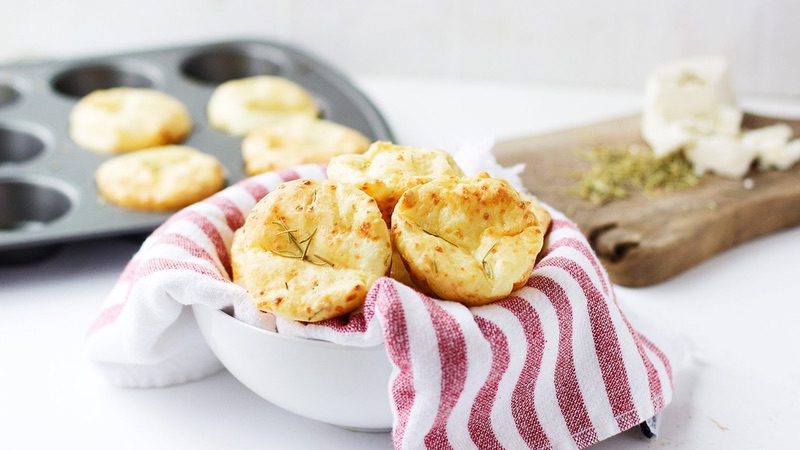 Cheese bread, also called pão de queijo, is a traditional breakfast and snack food in Brazil — and it's also a tourist favorite. Tapioca flour gives Brazilian cheese rolls a chewy, crusty texture, while Cotija cheese adds savory flavor and creaminess.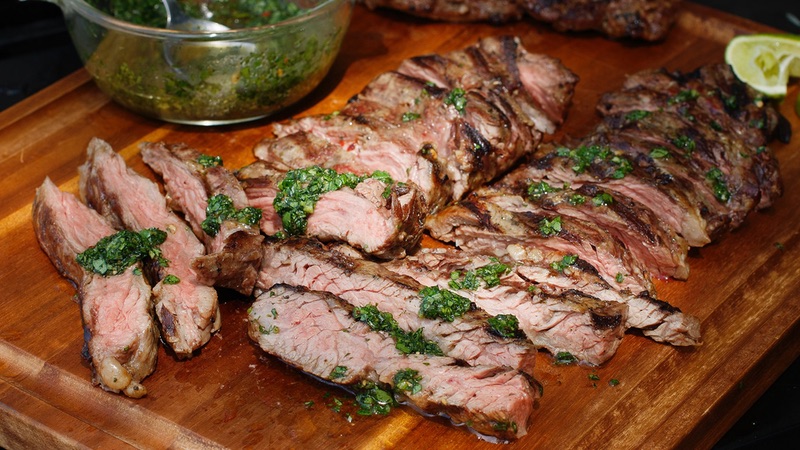 Chimichurri — a mix of parsley, lime juice and vinegar — is best known as an Argentinian staple, but it's also popular in Brazil. Here, it adds a burst of freshness to tender skirt steak. Enjoy it on its own, or as a filling for tacos.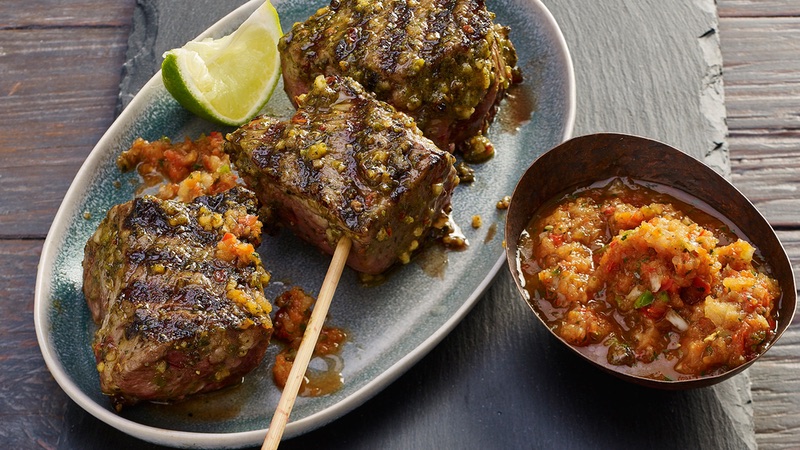 Love Brazilian BBQ? Bring your fave flavors home with these skewers. Garlic and cilantro infuse your meal with intense savory flavor, while Red Chimichurri Sauce, a traditional Brazilian condiment made from red peppers and paprika, adds smokiness.
Brazilian cooks use tropical fruit to bring subtle sweetness to their cooking, and these guava-glazed wings are the perfect opportunity to try it yourself. Guava jelly makes it easy to add tropical flavor to these wings, while a little crushed red pepper adds just a hint of heat.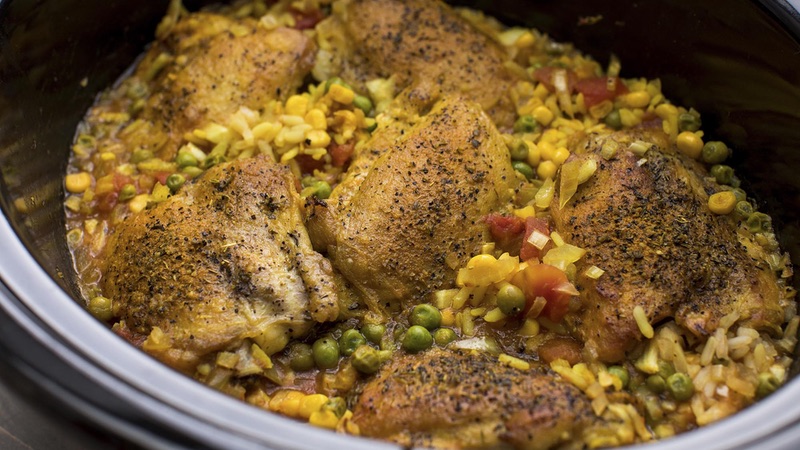 Brazilian cooking doesn't get any easier than this slow-cooker dish. Oregano, black pepper and chicken stock add rich, homemade flavor to the rice, chicken and veggies, while turmeric lends a gorgeous sunny hue.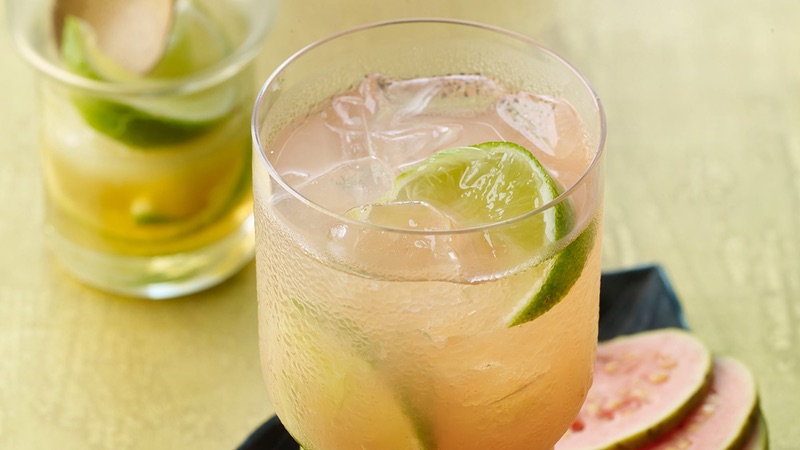 Bring the tastes of Brazil to happy hour with this crisp, refreshing take on Brazil's signature cocktail, the caipirinha. Guava nectar adds tropical flavor, while a homemade ancho-arbol syrup, made from chilies de arbol, adds a fiery kick.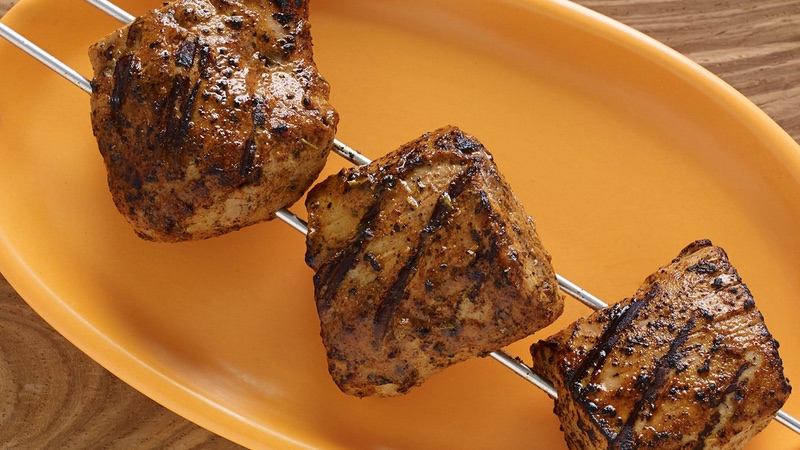 How to Add Brazilian Flavor to Any Dish
Good news: the right condiments and seasoning blends can bring Brazilian-inspired flavor to virtually any family favorite. Give these seasonings and sauces a try.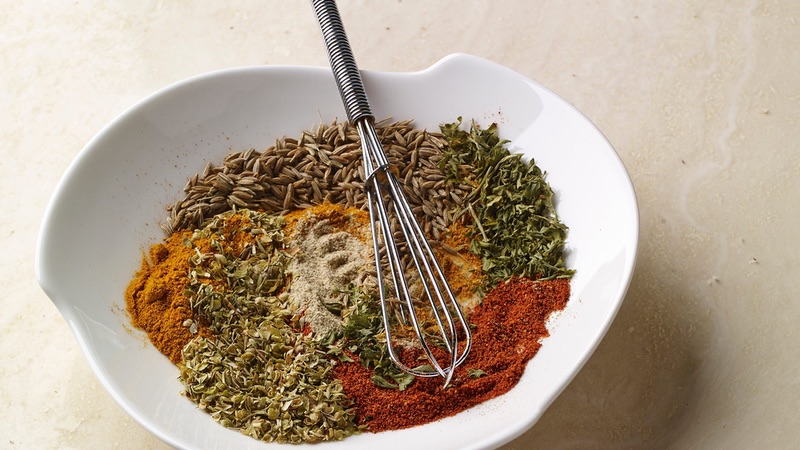 Food in the Bahian state of Brazil is heavily influenced by African cuisine, and this simple seasoning blend (also called tempero baiano) can bring those flavors home. Use this as an all-purpose seasoning for meats, fish, rice or veggies.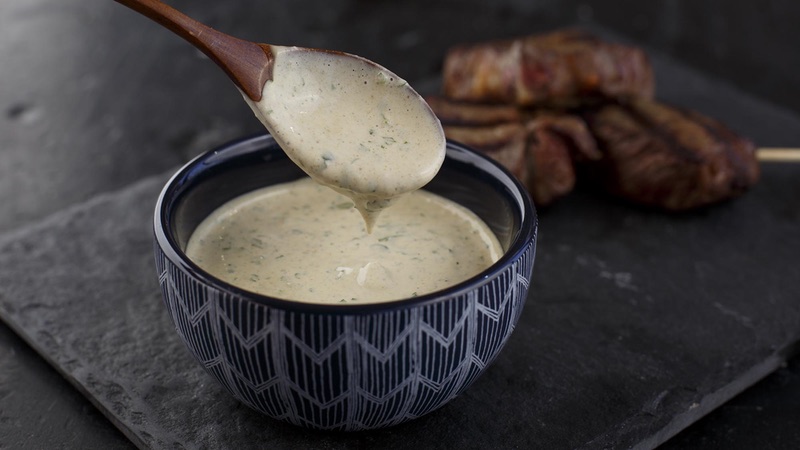 Chile peppers are a staple seasoning in Brazilian cuisine, and combining them with lime-infused mayo makes it easy to enjoy 'em without too much heat.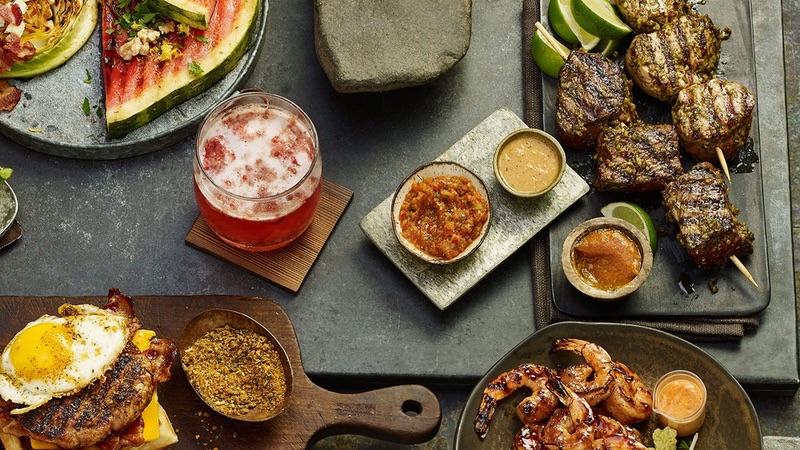 Homemade BBQ sauce makes it easy to bring Brazilian flavor to any cookout. This version features plenty of smoky flavor thanks to grilled tomatoes, while coconut milk and ground ginger add a tropical twist. Pair it with your fave protein — meat, fish, tofu, and more.