Just because weekday mornings are rushed doesn't mean you don't have time for an omelet for breakfast. It's the kind of meal that shouldn't be reserved for weekends only. This version of a western omelet is served in a mug and cooks up in less than two minutes.
Just as you'd expect if it were cooked on the stovetop, this omelet boasts light and fluffy eggs studded with diced onion, bell peppers, pieces of ham, and a sprinkling of shredded cheese on top.
The key to a successful mug omelet is the size of the mug and how full it is before cooking. Opt for a mug (or even a paper cup for a serious on-the-go breakfast) that's 12 to 16 ounces large; this is just the right size for a two-egg omelet with fillings. Also be sure the mug is no more than two-thirds of the way full. The eggs will rise as they cook, and no one wants a microwave mess on their hands first thing in the morning.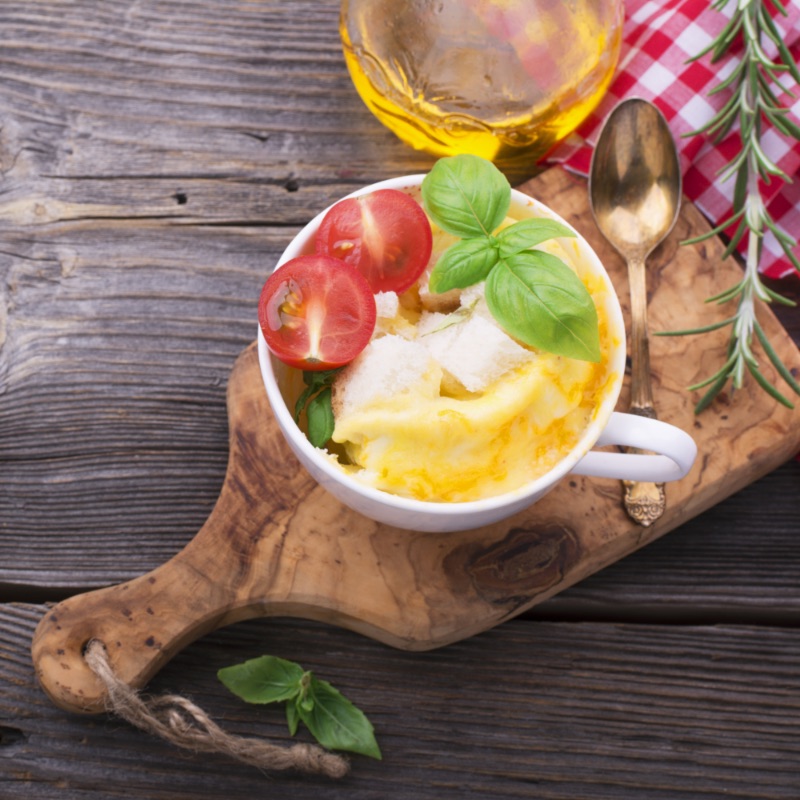 Western Omelet in a Mug
Serves 1
2 large eggs
1 tablespoon milk
1 tablespoon chopped onion
2 tablespoons chopped bell pepper
2 slices deli ham, chopped
1 tablespoon shredded cheddar cheese
Salt and pepper
Coat the inside of a 12- to 16-ounce microwave-safe mug with cooking spray. Crack the eggs into the mug and use a fork or small whisk to beat until completely combined. Whisk in the milk, onion, pepper and ham, and season with salt and pepper.
Microwave, uncovered, on high for 1 minute. Stir the eggs, top with cheese, if using, and cook for another 30 to 60 seconds on high, until the eggs are completely set. Remove the mug from the microwave and serve immediately.
Note: The cook time may also vary slightly from microwave to microwave.
This article is written by Kelli Foster from The Kitchn and was legally licensed via the Tribune Content Agency through the NewsCred publisher network. Please direct all licensing questions to legal@newscred.com.