Cool weather, pumpkin lattes and comforting meals. Fall is in full swing, which means an abundance of root vegetables at the supermarket. From carrots and potatoes to turnips and beets, these vegetables do more than add a little heartiness to our meals. They're nutritional powerhouses, packed with vitamins, fiber and antioxidants. If you're looking to make the most out of these vegetables and want a departure from your standard sweet potato casserole or mashed potatoes, read on below.
1. Purple Potato Salad With Dilled Fennel Vinaigrette
This hearty, colorful medley of white, purple and red potatoes are combined with sugar snap peas and black olives, then tossed in a flavorful, tangy vinaigrette seasoned with dill and fennel seeds.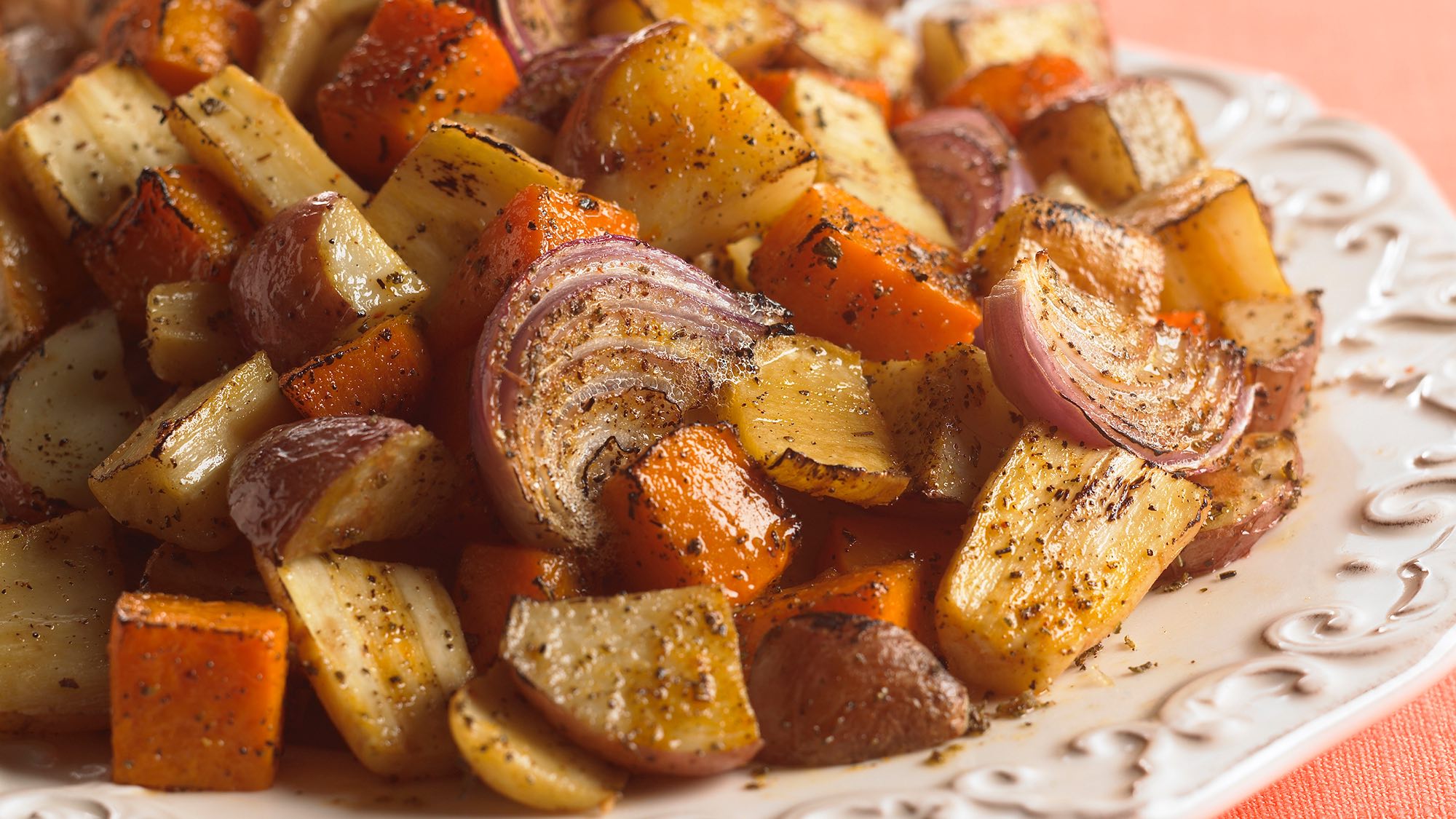 Looking to spice up an old favorite? This root vegetable powerhouse of carrots, onions and parsnips are roasted alongside subtly sweet butternut squash. A bit of sage and nutmeg add some unexpected (and very delicious!) twist to your standard roasted veggie dish.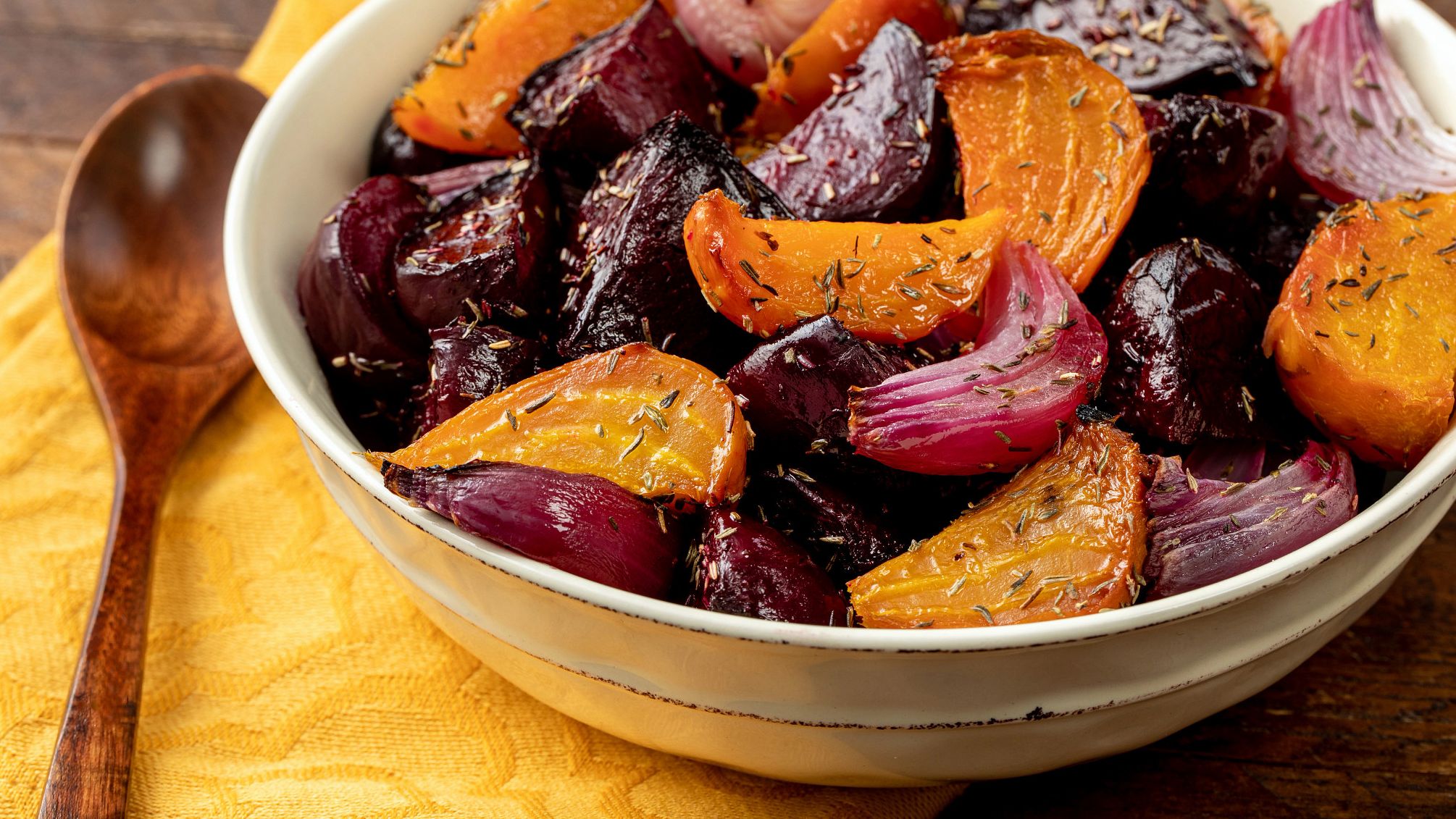 This beet recipe goes beyond your garden variety. Here, fresh yellow and red beets are used and roasted with red onions, allowing the vegetables to caramelize and bring out their natural sweetness. After roasting, they're tossed in balsamic vinegar for a bit of a piquant kick.
Tender, sweet baby carrots are roasted with a bit of cinnamon, then tossed with a mixture of orange juice, honey and another hit of cinnamon for a comforting twist to a classic that even kids will love.
Air fryers have become immensely popular because of how easy they are to use. Carrots are cut into matchsticks and mixed with a blend of cornstarch, ginger, and onion salt, along with some chopped bacon. Drizzle maple syrup once they're done, and you have a sweet and savory hit on your hands!
This one-pan recipe hits all the notes of a great meal: easy, delicious, and quick! Simply take your favorite root vegetables and chicken breasts, season them with our Farmer's Market One Sheet Pan Seasoning Mix, pop them in the oven for 30 minutes, and you'll have a nutritious meal in no time.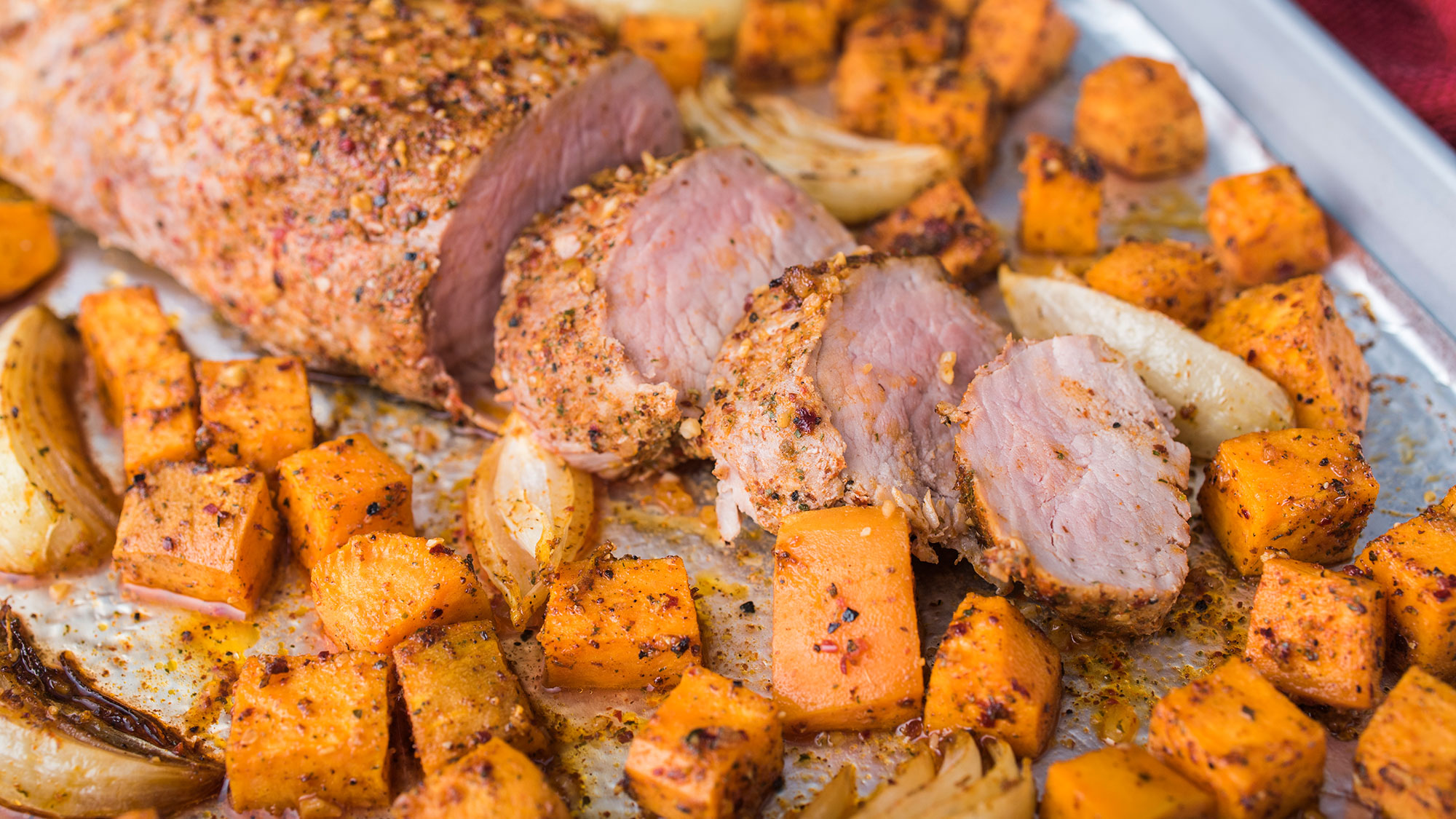 Here's a one-pan dish that's full of flavor without the fuss. This Southern-inspired dish uses our Bourbon Pork Tenderloin & Vegetables One Sheet Pan Seasoning Mix and diced sweet potatoes for a 30-minute meal that looks (and tastes!) like you've put in a lot of effort.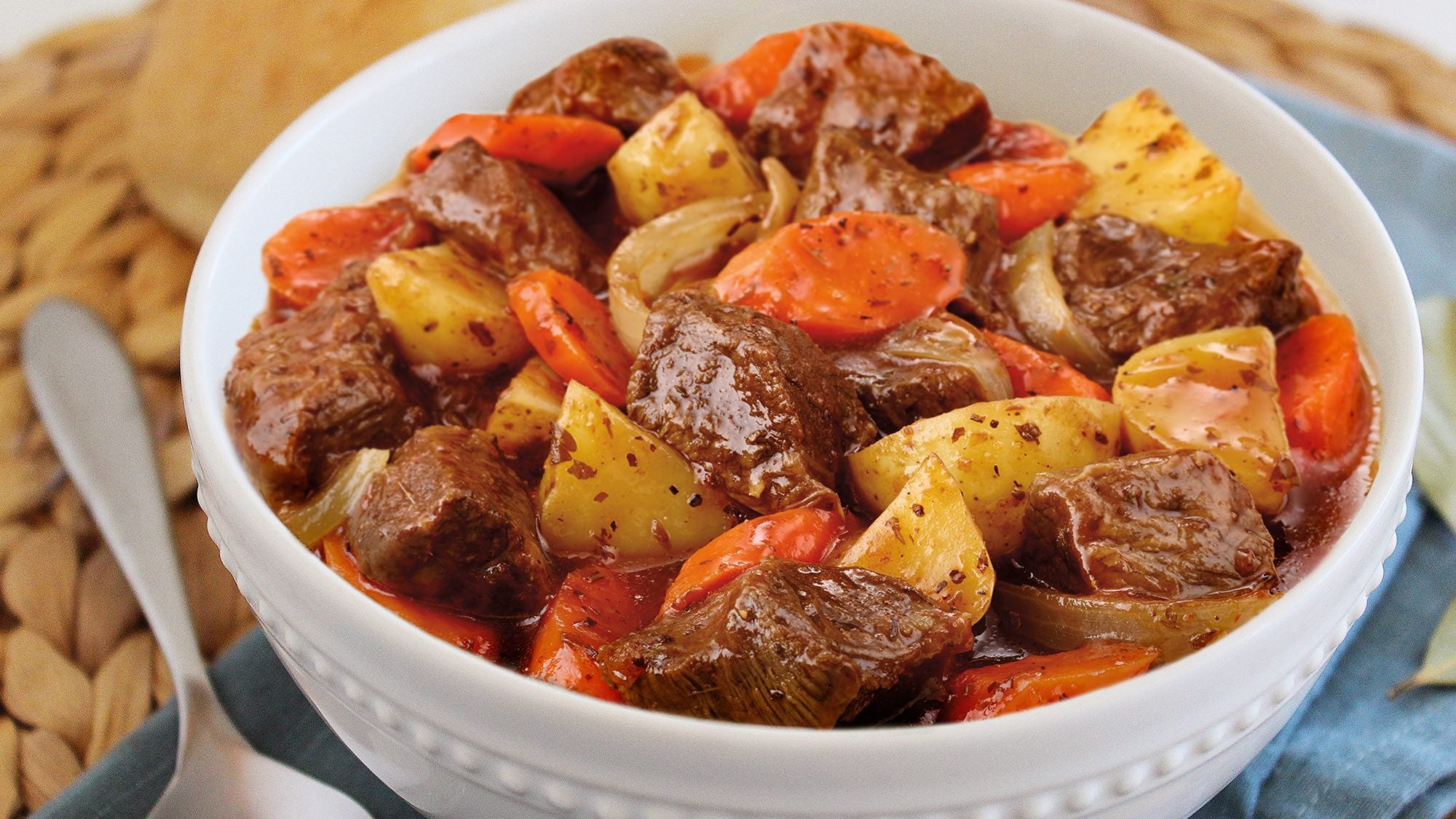 If you're looking to switch up the usual beef stew, this recipe's for you. For this twist, carrots, sweet potatoes, and parsnips are roasted first to bring out their natural sweetness, then added to beef sirloin and left to simmer for a few minutes. Served with instant or fresh mashed potatoes flavored with bay leaves, this is a fall dish your family will want seconds of.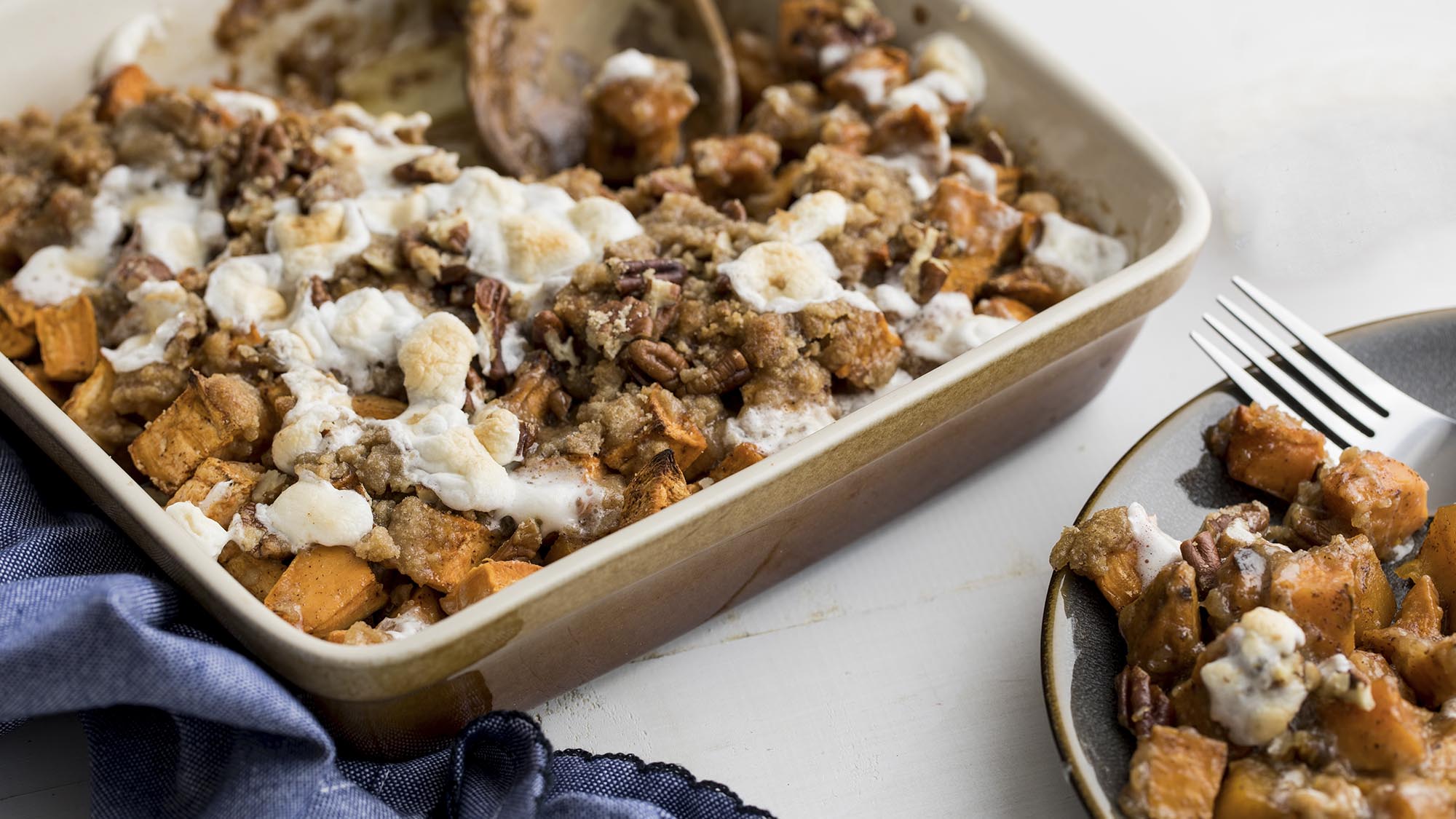 Want to add some extra oomph to your sweet potato casserole? This recipe calls for roasting sweet potatoes in a sweet, fragrant mix of vanilla, orange juice, and pumpkin pie spice, topped off with a marshmallow-pecan topping. 
With just 10 minutes of prep time, this one-pan recipe uses brown sugar, chili powder, cinnamon, and a touch of garlic to create a mouthwatering pork tenderloin rub that's equally sweet and spicy, which is served along with tender sweet potatoes.
You can make this warm, cheesy dish in the morning and have it ready by the time the kids are home. With just a handful of ingredients, this three-step recipe will have you craving more.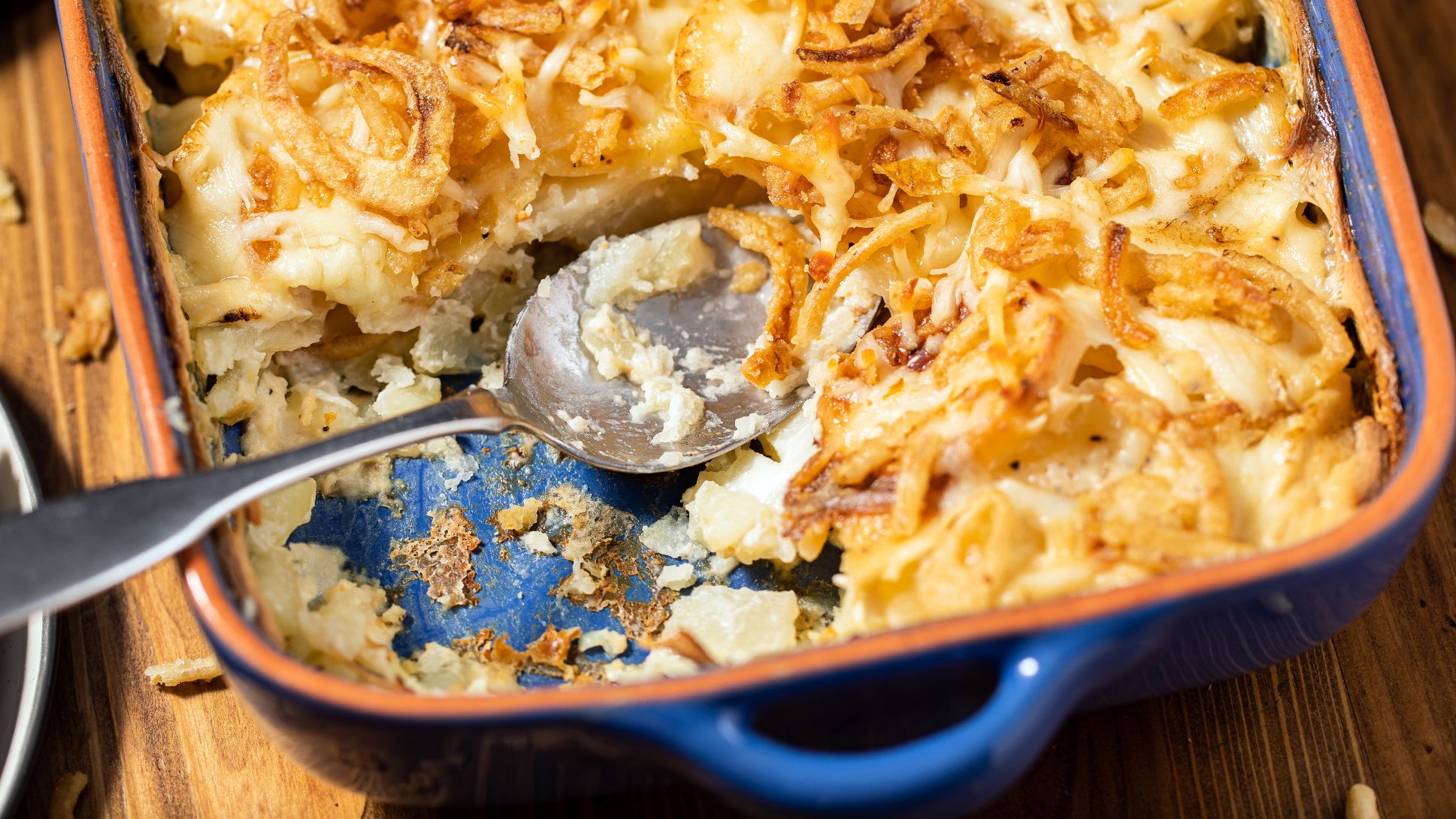 Russet potatoes are enrobed in a delightfully creamy, cheesy sauce made with Cheddar and Gruyere cheese, then baked until tender. It's a rich, indulgent dish perfect for Sunday guests. 
More Root Vegetables Recipes
More Tips On Cooking with Root Vegetables
Save your favorite Thai recipes and organize your ingredients with our online meal planner.  You can also make meal prep simple by creating a Flavor Profile, so you can store your favorite recipes and create grocery lists for easy shopping.