As instagram-worthy food trends go, some are more hype than substance. Remember when everything had bacon on it? But a few...a few are destined for greatness. And one monster trend—one that you may have been embarrassed to try, but shouldn't write off as the weather gets hotter—is frosé.
Sure, it's a little basic. But let's be real—what isn't to love about frozen wine? Justin Chapple, Food & Wine's Deputy Test Kitchen Editor, calls frosé "the chillest way to get your rosé fix" this summer. The problem, though, is getting your hands on frozen alcohol requires some time, some cash or some specialized equipment. "At restaurants," says Justin, "they tend to use slurpee machines." The preferred DIY method, on the other hand, is a slow process requiring frozen cubes of wine, a blender and an unnerving amount of patience for someone who is trying to make an alcoholic slushie.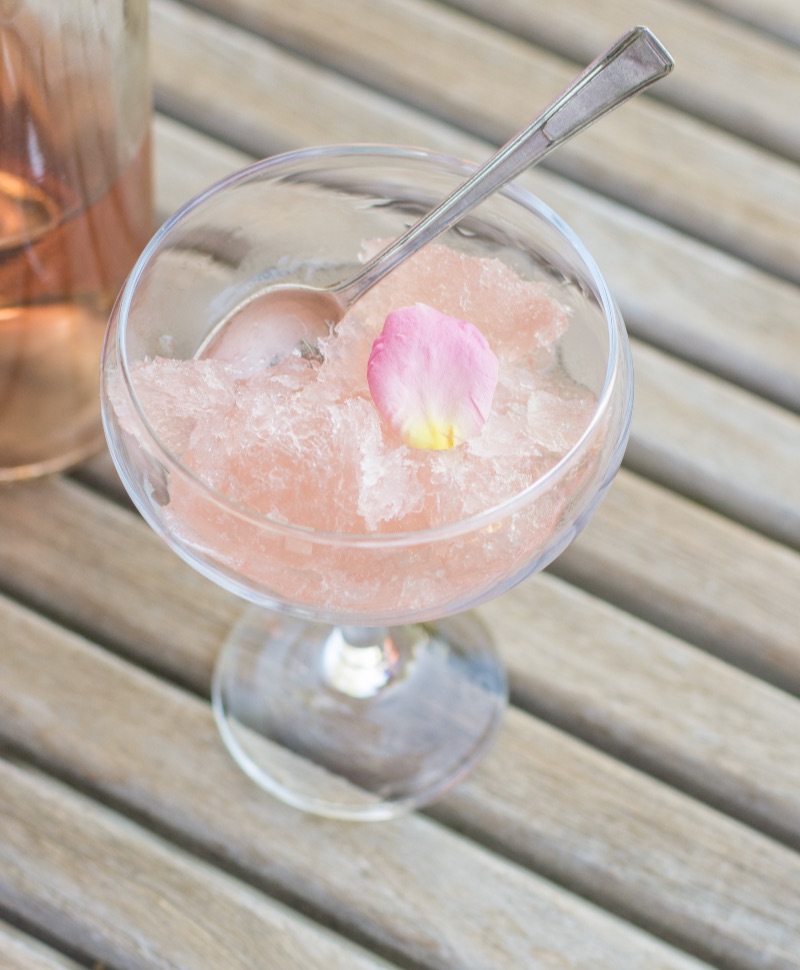 Luckily, our rosé-hound Mad Genius has a frosé trick up his sleeve that uses a tool you may already have in your kitchen. If you own an ice cream machine—and if you don't, our roundup of decadent ice cream recipes may make you reconsider—you're minutes away from a killer frozen drink.
Here's what you do: Put the wine in the machine. That's it. "You're literally just going to pour a bottle of wine right into the ice cream maker," says Justin. "Yes—a whole entire bottle. Because momma is thirsty."
If you've got a sweet tooth, Justin recommends adding around ¼ cup of simple syrup to the mix—but this step is totally optional. Either way, all you have to do is wait around 20 minutes and you'll have a perfect granita of crisp, pink wine.
This article was written by Hannah Walhout from Food & Wine and was legally licensed through the NewsCred publisher network. Please direct all licensing questions to legal@newscred.com.