Spring is a magical season that's here and gone before you know it. This is especially true for the crisp, bright green produce that it brings along with it (Peas! Asparagus!! RAMPS). Our response for making it last? "WE CAN PICKLE THAT!" Badass chef Matt Jennings, of Boston's super-popular restaurant Townsman, recently visited the F&W test kitchen and shared his flavorful and totally fool-proof recipe for spring pickles. "Feel free to make this recipe your own," says Jennings. "Play with seasonal variations: ramps and green garlic in the spring, or chicories and root vegetables in the fall and winter. Aim for using a variety - that way the pickles are visually stunning and look great in the jars." Once you get the hang of this method, you can pickle to your heart's content all year long.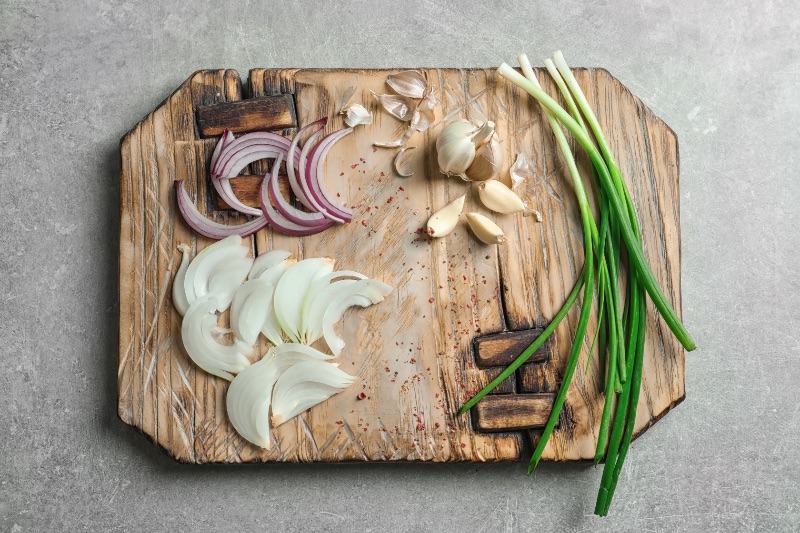 Matt Jennings' Not-Recipe for Quick Pickled Vegetables
Step 1: Pick out your veggies! This is where the usual rule of thumb "whatever looks best" comes in handy. "Select enough fresh veggies to fill two 1 quart-size mason Jars (about 6 cups) - beets, carrots, radishes, turnips, okra, green beans, asparagus, red onion, zucchini and summer squash, sliced cucumbers, asparagus spears, cauliflower florets, bell peppers, ramps, fennel bulb…you get the idea," says Jennings. Wash and scrub your veggies and then slice, quarter, cut into spears or leave whole (this works for things like green beans, asparagus and okra). The key is for everything to be roughly the same size. Now pack your vegetables into your jars, leaving about an inch of room at the top of each jar.
Step 2: Choose your aromatics. Adding spices, herbs and other aromatics to your vegetables is a crucial step in adding complexity and making your pickles stand above the rest. Don't go crazy on the amounts; a ½ teaspoon of each spice per 1 quart of pickles is usually a good guideline. Some of Jennings' favorites include coriander seeds, whole all-spice berries, whole peppercorns, sliced garlic cloves, dill seed, chile flakes, dill sprigs, bay leaves – the possibilities are truly endless. After you've picked out your spices and aromatics, stuff them into those jars with your vegetables.
Step 3: Make your brine. A classic brine ratio is typically 1:1 acid to water, plus kosher salt and granulated sugar. Feel free to experiment with the vinegar you use (distilled white, red wine, rice wine, and apple cider are all good options). Simmer your water, vinegar, salt and sugar in a saucepan until the salt and sugar have dissolved. For 6 cups of vegetables, Jennings suggests 2 cups of water, 2 cups of vinegar, ¼ cup of sugar and about 2 tablespoons of kosher salt. Carefully pour the hot brine over your vegetables so that they're completely submerged in the liquid and there is at least a ½-inch of room between the liquid and the jar. Seal your jars and let them sit at room temperature for 2 hours. Transfer to the fridge and chill until ready to use. These pickles will taste great after 6 to 8 hours, but get even better after a few days. Refrigerate for up to 3 weeks.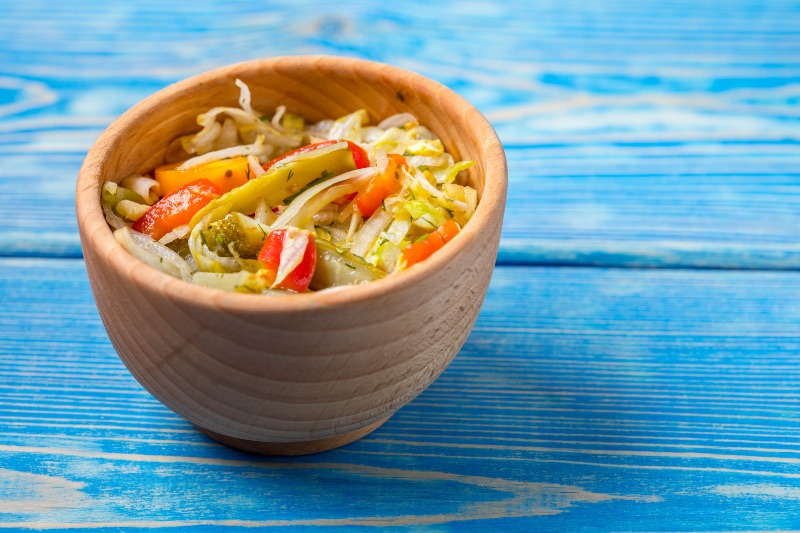 Step 4: EAT. I'm a firm believer that every dish is improved by a punch of acidity. Here, a few ideas for serving your spring pickles (aside from eating them out of the jar in your underwear):
- Serve as an accompaniment for a cheese or charcuterie board (bonus: a great way to impress your guests)
- Finely chop and pile on a sandwich with cured meats, sliced cheese, sliced tomato, lettuce and mayo
- Smear grilled bread with fresh goat cheese and top with thinly sliced pickles
- Serve with fish tacos
- Slice and add to a homemade bibimbap bowl
- Slice and fold into a salad
- Garnish a Blood Mary
- Chop and fold into an egg or potato salad
- Grill the whole pickles, then chop them up and mix with olive oil for a bright steak sauce, or use the grilled pickles as a burger topping
- Take shots of the brine (seriously). It's proven that pickle brine is good for your digestive system. Whether you decided to chase it with whiskey is up to you.
This article was written by Julia Heffelfinger from Food & Wine and was legally licensed through the NewsCred publisher network. Please direct all licensing questions to legal@newscred.com.