Have you gained some new kitchen skills over the years? It's time to show them off by hosting a dinner party with an amazing menu for you and your friends.
Hosting a dinner party doesn't have to be stressful or time-consuming. We've got ideas that work for every skill level, age range, and diet preference. So read on to plan the ultimate easy dinner party menu.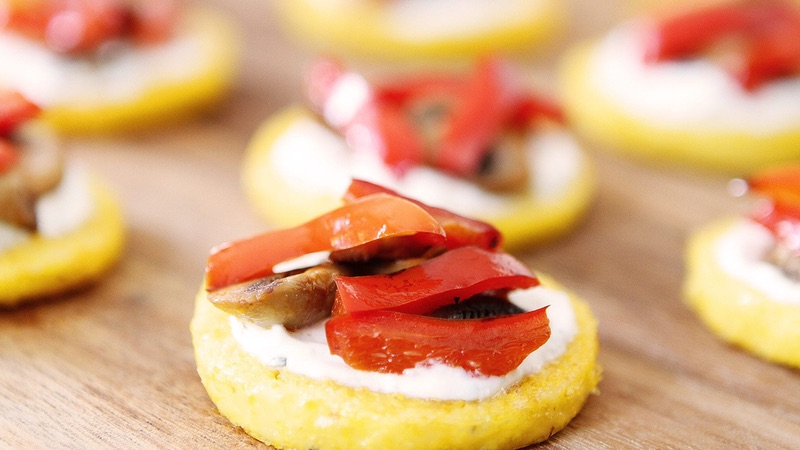 Easy Apps for Your Dinner Party Recipes List
Your dinner party menu doesn't have to be a multi-course affair, but a starter dish will set itself apart from your regular meal routine. Keep it simple by serving Roasted Garlic Hummus, paired with pita wedges and your favorite veggies.
Give your menu a fancier upgrade with these Polenta Pizzas with Herbed Goat Cheese, full of Italian-inspired flavor. Or whip up these Spicy Bloody Mary Deviled Eggs to give your dinner party menu a fun brunch-inspired twist.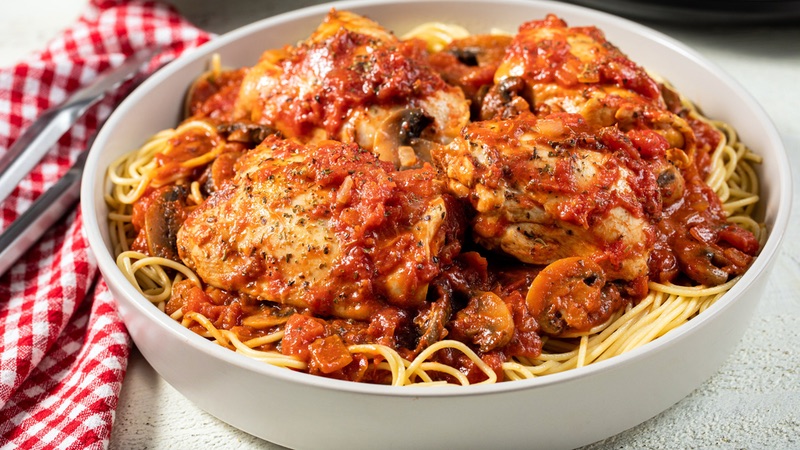 Formal and Casual Dinner Party Menu Ideas Made Easy
When you're considering what to make for your dinner party, most of your time and planning should go into your main course. But that doesn't mean it needs to be hard to pull off.
Use your slow cooker to create luxe-but-still-simple dinner party recipes that deliver an added bonus of less time in the kitchen later on. This Slow Cooker Ham perfectly balances sweet and savory flavors, thanks to its tasty pineapple glaze. Try this Slow Cooker Italian Chicken and Mushroom dish, an easy take on chicken cacciatore. Or make Slow Cooker Vegan Portobello Pot Roast to please your plant-based friends.
Pizza night is always a hit! Casual dinner party recipes can stay casual or get classed up with a variety of side dishes and wine. This Sausage and Pepper Pizza is easy to prepare and tastes deliciously savory, while this Grilled Chicken Pizza features pleasantly smoky flavors. If your guest list includes kids (or you're just feeling nostalgic) try Sloppy Joe Pizza.
Finally, keep your dinner party menu simple with one-pot and -pan options. These Sheet Pan Chili Chicken Tacos please adults and kids alike, while homemade Chunky Marinara Sauce upgrades any pasta dish. One-Skillet Lasagna is a simplified take on a dinner party staple.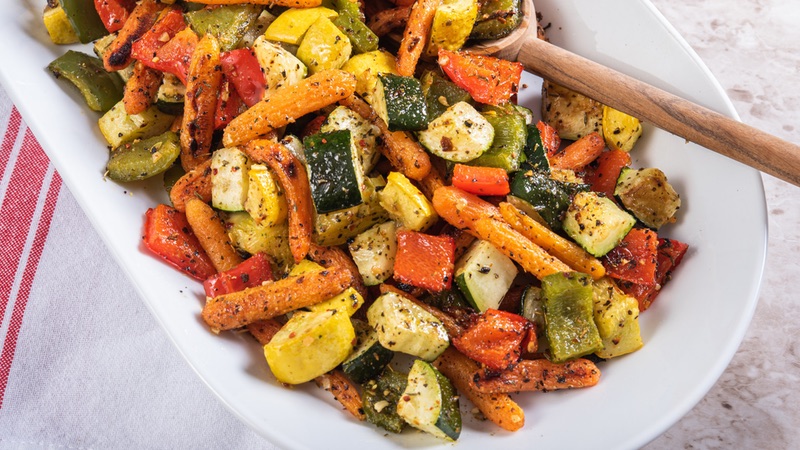 Round Out Your Dinner Party Menu with Delicious Sides
You don't absolutely need side dishes for every entree. But there are a few simple ways to round out your menu. This Slow Cooker Cheesy Cornbread is almost entirely hands-off for easy hosting and a Caribbean Summer Salad is a light, bright addition when served alongside pizza or tacos. (It actually tastes better the day after, so prepare it in advance.)
You can't go wrong with Easy Roasted Vegetables. Chop up your veggies ahead of time, or shop for pre-cut veggies for almost-instant prep. Or try this Broccoli Cauliflower Casserole, which you can assemble the day before and heat up for dinner.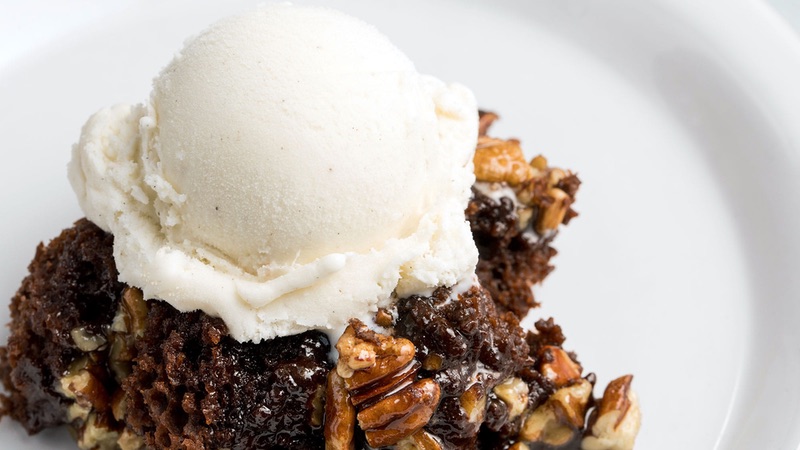 Cap Your Dinner Party Recipes with an Unforgettable Dessert
The best dinner party menu includes one sweet treat (at least!), so give one of these tasty desserts a try.
Recruit your slow cooker for the dessert course for stress-free hosting. This Slow Cooker Chocolate Rum Ball Cake tastes luxuriously chocolatey, while Slow Cooker Pumpkin Cake with Caramel Sauce brings comforting fall flavors to your table.
Or make a batch of Vegan Mezcal Caramel Sauce for a dessert that works for gluten-free or plant-based diets. Drizzle your caramel over Vegan Horchata No-Churn Ice Cream or Gluten-Free Coconut Pumpkin Bread Pudding, or create a better-for-you dessert by pairing it with fresh fruit.
Get More Dinner Party Ideas
:
Ready to host? Save your favorite food, dessert, drink recipes and organize your ingredients with McCormick Meal Planner. Create a Flavor Profile to save all your fave recipes and create grocery lists for easy shopping. We'll also set you up with custom recommendations, so your next dinner party menu ideas are right there when you need them.