Purchasing a new home (or upgrading your apartment) is an exciting life event. Not to mention the perfect excuse to throw a fabulous fete! And as long as you compose a tempting housewarming party menu, no one will even notice if there are still unpacked boxes stacked in corners and stripes of sample paint on the walls. That's why we're sharing these fun, housewarming food ideas.
House Warming Party Menu 
1. A Cocktail Celebration
What would a new home party be without festive, creative cocktails? Be your own mixologist and get shaking, in order to rev your get-together into high gear! Check out some of our favorite housewarming drinks recipes.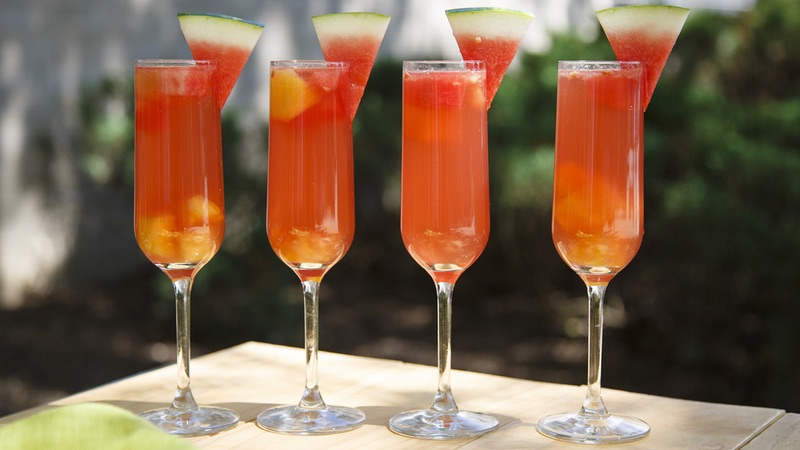 Bubbles practically scream "special occasion." And this blush-colored stunner is custom-made for summer, bursting with fresh fruit like pineapple and strawberry.
When it comes to housewarming gift ideas, we say a set of shiny bar tools is a must. After all, they'll let you make pro-quality drinks like this fizzy, bourbon-spiked cooler, sweetened with aromatic Meyer lemon simple syrup. 
This recipe bumps up the savory quality of beer-based Micheladas, with the addition of Old Bay® Bloody Mary Mix and a peppery Old Bay rim.
Booze-free shouldn't have to be boring. Throw a bone to the teetotalers in your crowd, with a truly unique, totally appealing shaved ice "mocktail," featuring calamansi juice, blueberries and ginger. 
2. An Hors Oeuvre Hour
Since it's your pad, it's up to you to set the tone. Who says your new house party needs to be formal? Set out the following housewarming snacks, and allow your guests to mix, mingle, and have free rein to nosh, while they're checking out the contents of your medicine cabinet!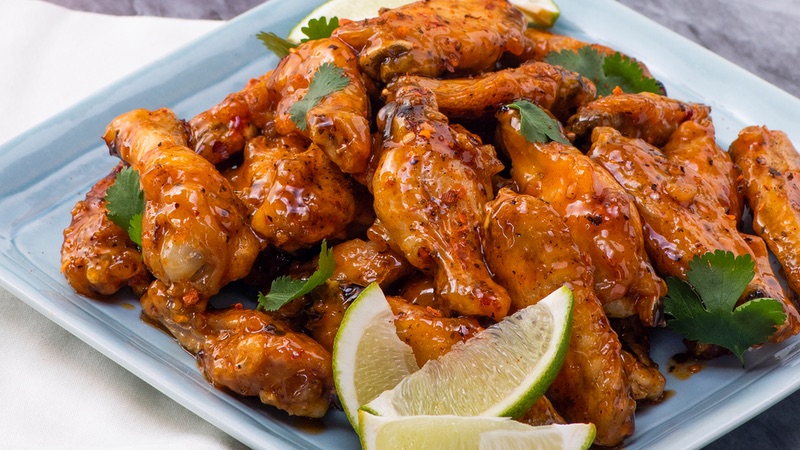 Count McCormick's Tasty™ Seasoning Kit as kitchen essentials for a new home. Available in five flavor blends — Zesty, Hearty, Jazzy, Savory and Fiery — these versatile seasonings will let you whip up winning dishes like these lip-tingling chicken wings in an instant. 
There's a reason this is a classic…who doesn't just love onion dip? But that doesn't mean it couldn't use some updating. Put your own spin on things by adding a pinch of McCormick® Hearty Seasoning, which contributes hints of garlic and red bell pepper, in addition to onion. 
Offer twice the amount of appetizers, without any extra effort! Colorful, juicy tomatoes crown crunchy, olive oil-drizzled bruschetta; except half of them are sweet and roasted, while the other half are fresh! 
What could be more fun than food on sticks? Not that these elegant, Japanese yakitori — featuring grilled threads of miso-swiped shrimp — qualify as kiddie fare. 
3. A Sit-Down Supper
If you've always wanted to break out your best china and throw an adult dinner, check out these housewarming party food ideas…which can be individually plated or served family-style.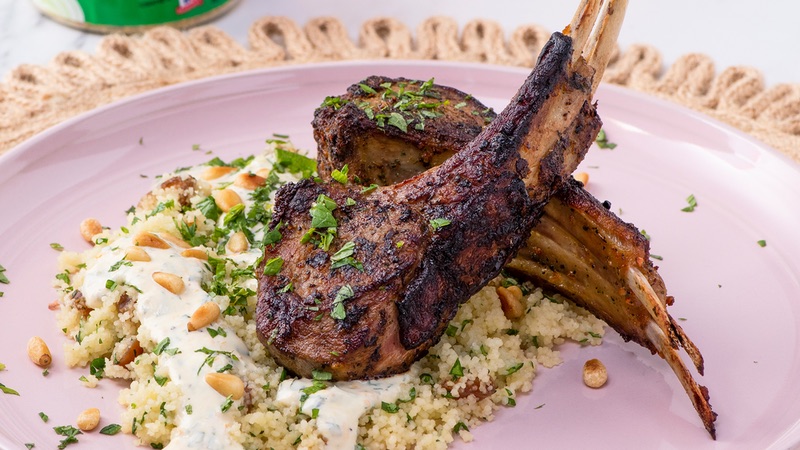 You'll be the host with the most if you set a platter of jewel-like, date-studded couscous on the table, topped with spice-dusted, orange-marinated lamb chops, and finished with a mint-enlivened drizzle of yogurt sauce.
Every home cook needs a roasted chicken dish in their repertoire. But since it's entirely assembled and cooked on a sheet pan, this version couldn't be less fussy — and creates a minimum of dishes to clean up afterwards. 
The ultimate crowd-pleaser, lasagna can be put together well in advance, tastes great at any temperature and is great as a leftover ... if it makes it that far!
This soul-soothing dish is southern comfort at its finest…which creates a great vibe when welcoming friends into your home. 
4. A Sweets-Only Social
Skip straight to dessert, with this sugar-centric housewarming menu.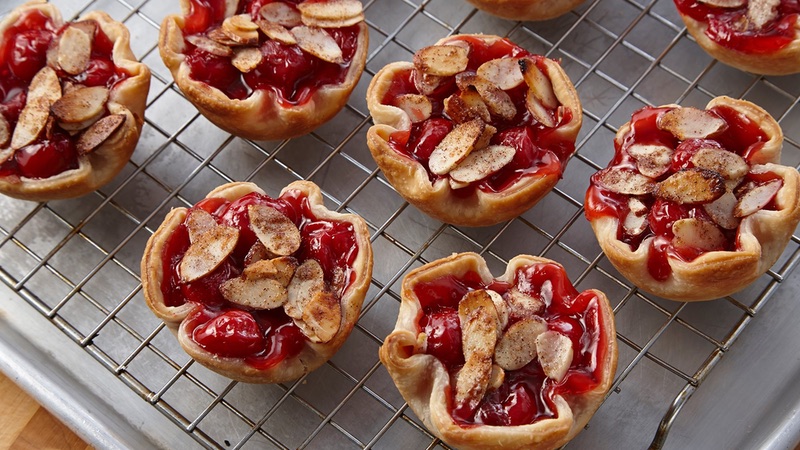 No need to spend your time slicing unwieldy hunks of pie, when these adorable cherry treats are totally grab and go. 
Take advantage of the season's most highly anticipated fruit, with this tender cake simply bursting with peaches. 
These indulgent cookies will cover all of your bases, by pleasing chocoholics, caramel-lovers, and sweet/salty enthusiasts alike.
Orange Cream Popsicles: There's a good chance you already have all the ingredients needed in your house, to make these cheerful, citrusy, creamy popsicles, worthy of the Good Humor man.