As the year's strawberry season wraps up (if you're still curious, learn more about strawberry season and how to pick strawberries here), it's time to look ahead to the next phase of summer: stone fruits like peaches!
When are peaches in season? Peach season in particular, reaches peak harvest in June and July in the southern states, or July and August up north. Heading to the orchard yourself will ensure you get the freshest, juiciest fruit for the most flavorful summer cooking.
Peach picking is also a great family adventure, and a perfect way to spend a summer afternoon. Learn how to make your first peach-picking trip a success, and discover new, delicious peach recipes below: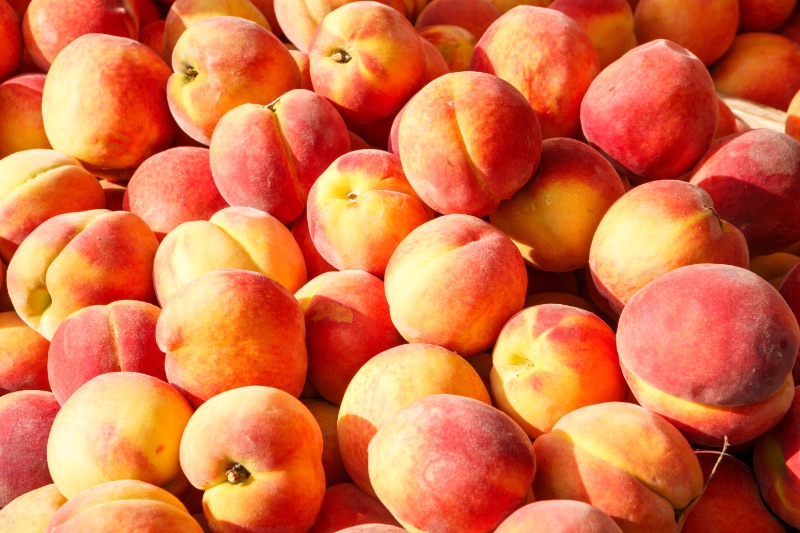 How to Pick Peaches
Since the ripe peaches in the orchard can clear out fast, we recommend planning your peach picking trip early in the morning to ensure you get a good bunch. The orchard will provide you with baskets so all you'll need to bring is a cardboard box to bring the fruits of your harvest home.
Once you arrive at the orchard, ask the farmer to direct you to a type of peach variety called freestone peaches. These cultivars have fruit that readily pulls away from the pit, so they're easy to eat and cook. If possible, avoid clingstones — whose fruit attaches to the pit. They tend to make more of a mess.
Only pick peaches growing on trees - peaches on the ground could be pest-ridden or moldy. Don't know how to tell when a peach is ripe? You'll know they're ready when they separate easily from the branch and have a slight give when you press them. While a red hue isn't too important — some types of ripe peaches are redder than others — you should avoid any fruit with green spots, since these signal that the peach is not ready to pick.
Place the peaches gently in your basket as you harvest them. Avoid piling them too high or jostling the basket, since it could damage the delicate fruit.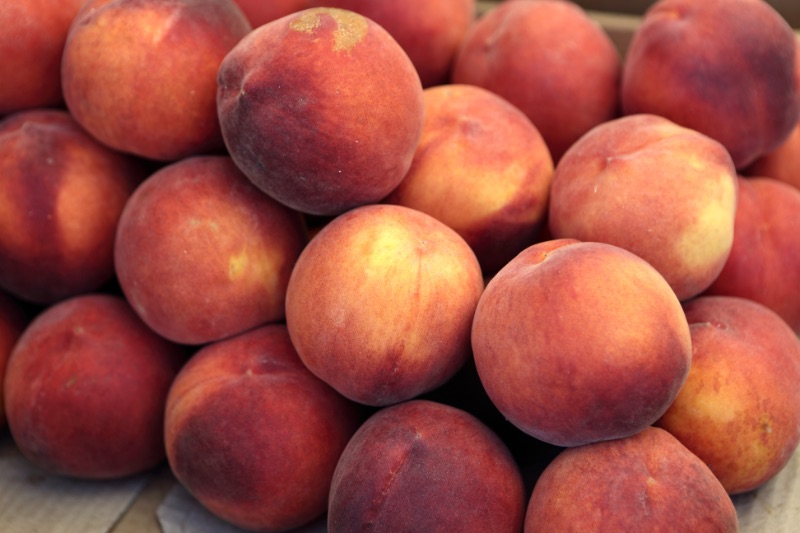 How to Store Fresh Peaches
Peaches will continue to ripen after they're harvested, and they can spoil quickly if left at room temperature. Keep a few ripe peaches on the countertop for same-day snacking, and store the rest in the fridge for up to a week. If you need to store them longer, freeze them on a baking sheet, then transfer to a freezer-safe container.
Fresh Peach Recipes
You'll make the most of a large peach harvest if you save some for snacking and use the rest in recipes. Try one (or all) of these serving ideas for deliciously peachy meals: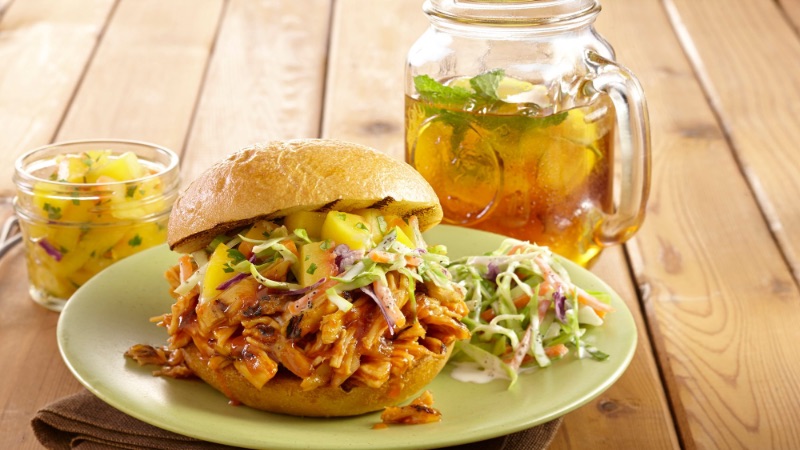 Peach Salsa Recipes
Crisper peaches that stand up well to chopping make the perfect base for a scrumptious fruit salsa. Try this smoky peach Pico de Gallo made with tomatoes, coarsely mashed ripe peaches, poblano and jalapeno peppers and seasoned with bacon chipotle seasoning for an extra savory kick of flavor. Or, take the flavor up a notch with this zesty yet sweet honey peach salsa with pulled pork flavored by a brown sugar bourbon marinade.
Peach Salad Recipes
Sliced peaches add a pop of sweetness that plays perfectly off the flavor of peppery greens like arugula. Try this leafy arugula and peach salad, dressed with a basil, sesame seed, and dill vinaigrette, or whip up a lentil and peach salad. Tarragon, Sicilian sea salt, and coarse ground black pepper form the basis of the tarragon mustard vinaigrette, while the lentil salad perfectly balances its sweet peach flavor with hearty arugula greens and chopped red onions.
Looking for more salad recipes to incorporate your fresh peaches in? Check out these refreshing salad recipes now!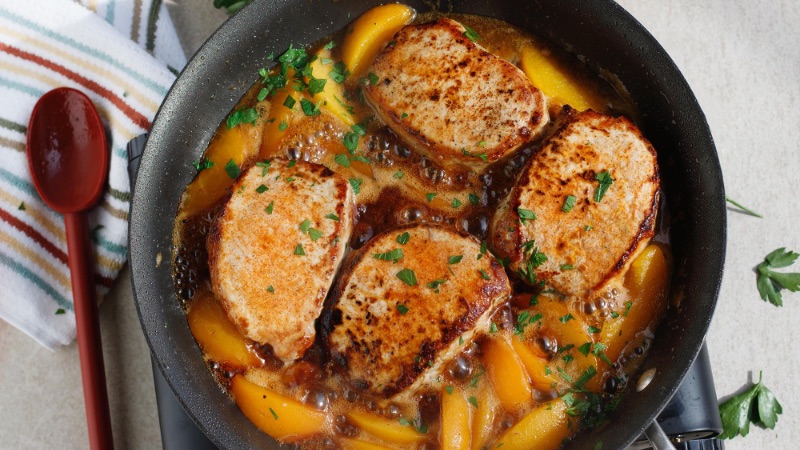 Peach Chicken Dishes and More
Sweet peaches complement savory meats in delightful, unexpected dishes. Try these quick and easy one-pot skillet pork chops with peaches or these bold and juicy brown sugar bourbon chicken thighs with peaches for your next weeknight dinner. This zippy chili-rubbed grilled salmon salad with peaches is the perfect sweet and savory summer dish.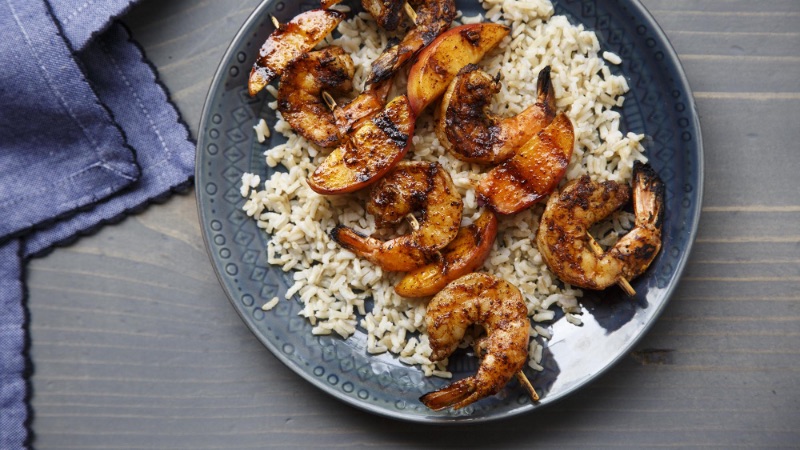 Grilled Peaches
Grilling is a great way to heighten the natural sweetness in peaches, taking the flavor of this delectable, ginger Peach Melba to the next level. With raspberries, vanilla extract, melted brown sugar and ground ginger, this dessert packs all the sweetness you need to impress your guests.
Looking for something a little more savory? Be sure to add these sweet and tangy chili shrimp and peach skewers to the menu at your next backyard BBQ. Seasoned with McCormick Original Chili Seasoning Mix and a dash of agave nectar for a twinge of sweet flavor, these grill-ready shrimp kabobs are perfectly delicious when served on a warm bed of white rice.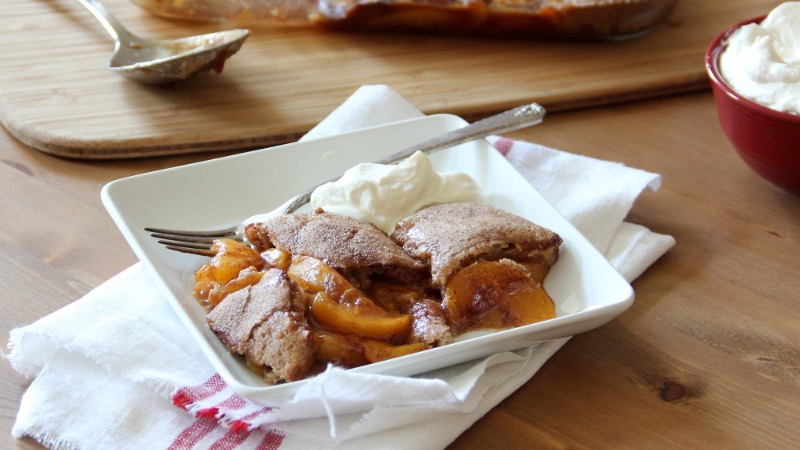 Peach Cobbler Recipes
Want to learn how to make peach cobbler? Fresh-picked peaches can take its flavor to the next level. Try this gingery twist on classic peach cobbler. With warm ginger and ground cinnamon, this classic American dessert is the perfect companion to vanilla ice cream (learn how to make homemade ice cream on your own here).
Or, try your hand at baking a slow cooker peach cobbler to avoid turning on your oven – all you need is this peaches and cream oatmeal slow cooker breakfast seasoning mix, yellow cake mix, butter and frozen peach slices and voila! Hassle-free, mouthwatering peach cobbler ready in just a few hours. These easy peach cobbler recipes will provide the perfect sweet treat for your next summer soiree.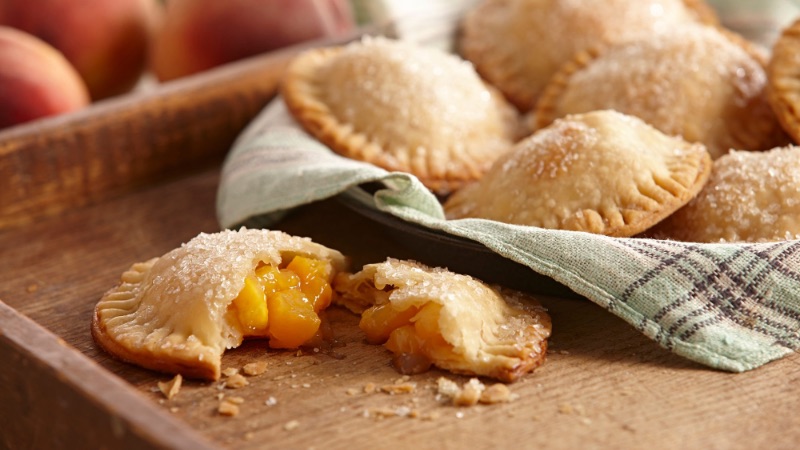 Peach Dessert Recipes
The possibilities are endless when it comes to peach desserts! Make a mouthwatering cinnamon-spiced peach upside down cake, serve light and effortless Peach Melba s'mores, or try these adorable flaky ginger-peach hand pies.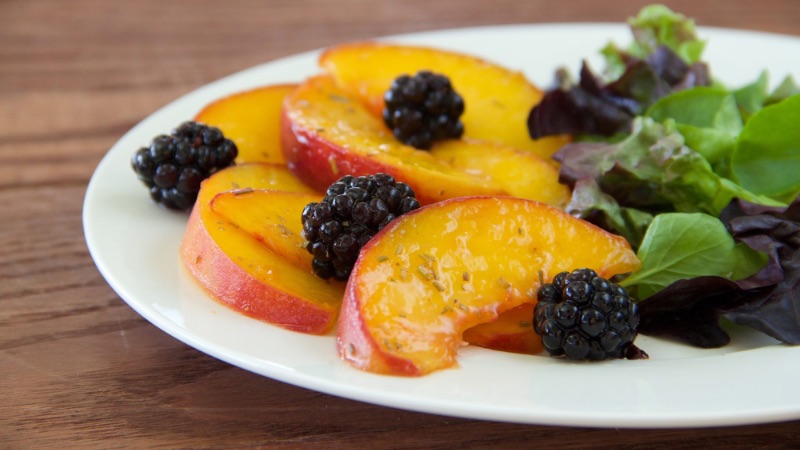 How to Make Peach Preserves
Keep the summer flavor going all year long by using your peaches to make preserves. Make a batch of fragrant ginger and peach vinegar to use in salad dressings, marinades or cocktails, try out DIY pickling with these refreshing quick-pickled peaches with rosemary. Or, use your peaches to make sauce, like this smoky peach, sweet onion and whiskey chutney.