School's out, sun's shining and we're ready for all the icy treats — especially ice cream. Whether you love a traditional scoop of homemade vanilla ice cream, a spicy cinnamon cone or a deliciously herbaceous matcha sundae, rich ice cream is just what you need to celebrate summer.

An ice cream maker can make churning your own frozen desserts a breeze, but if you don't want to splurge on one (or you can't spare the cupboard space!), you don't need to. You can make uber-delicious, no-churn ice cream at home with little (or no) equipment. Learn how to make ice cream without an ice cream maker below: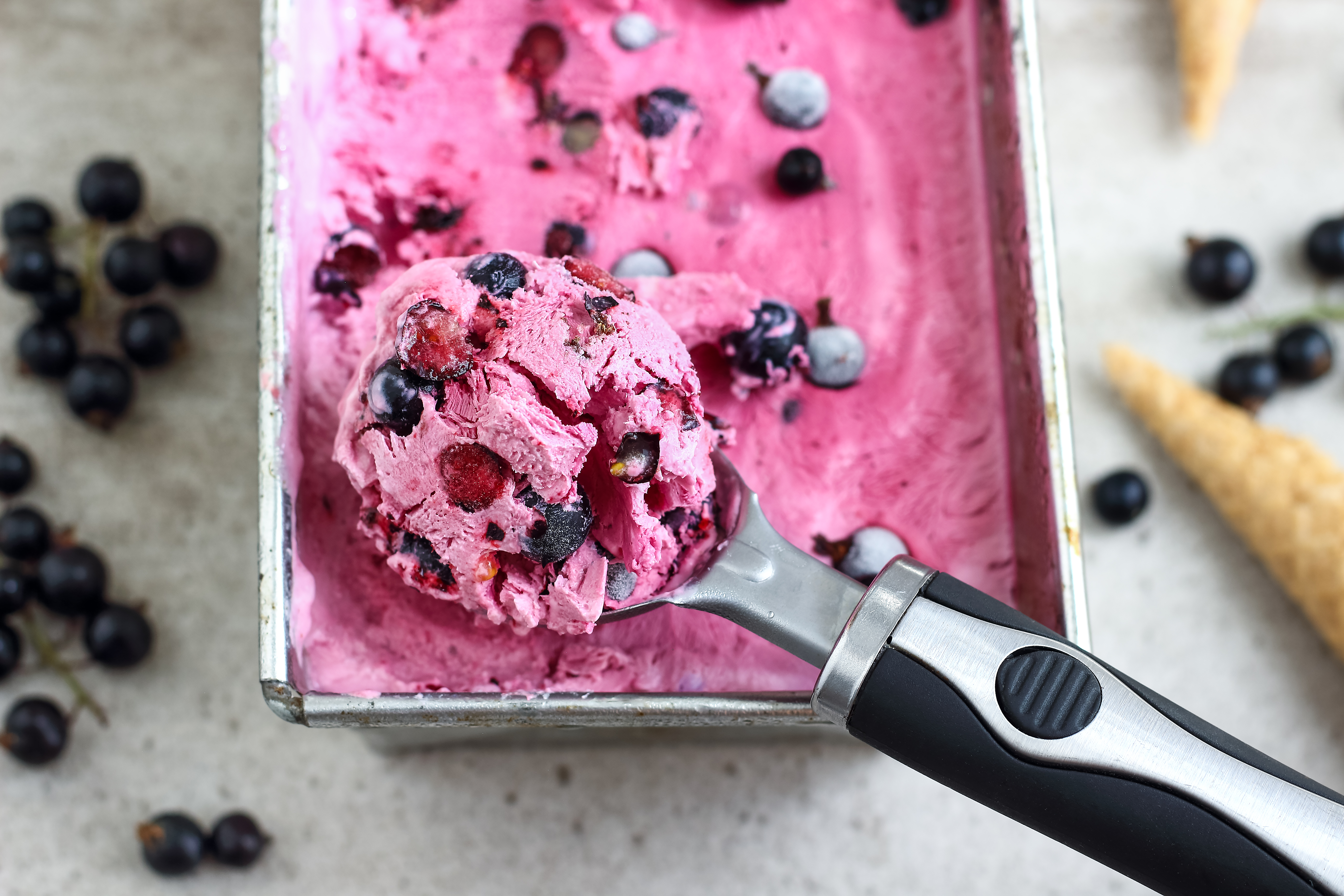 No-Churn Ice Cream, Three Ways
Rich, creamy ice cream is just a few steps away. Try one of these no churn-methods to make ice cream in as little as 10 minutes:
Homemade Ice Cream in a Bag
This simple method creates delicious ice cream in just 10 minutes and, best of all, doesn't require any kitchen equipment.
To get started, pour your cooled, prepared ice cream base (a mix of heavy cream, sweetened condensed milk and your favorite extract) into a freezer bag.
Place that bag into a larger freezer bag, pour in ice and rock salt and seal.
Shake the bag for 10 minutes (you might want to recruit your kids for this step) and voilà — rich, creamy perfection!
Homemade Blender Ice Cream
If you've got a high-powered blender or a food processor, rich ice cream – including this delicious key lime version – is a press of a button away.
Mix your ice cream base and pour into a freezer bag.
Break the frozen base into large chunks and add to your blender.
Blend until smooth, using the tamper as needed.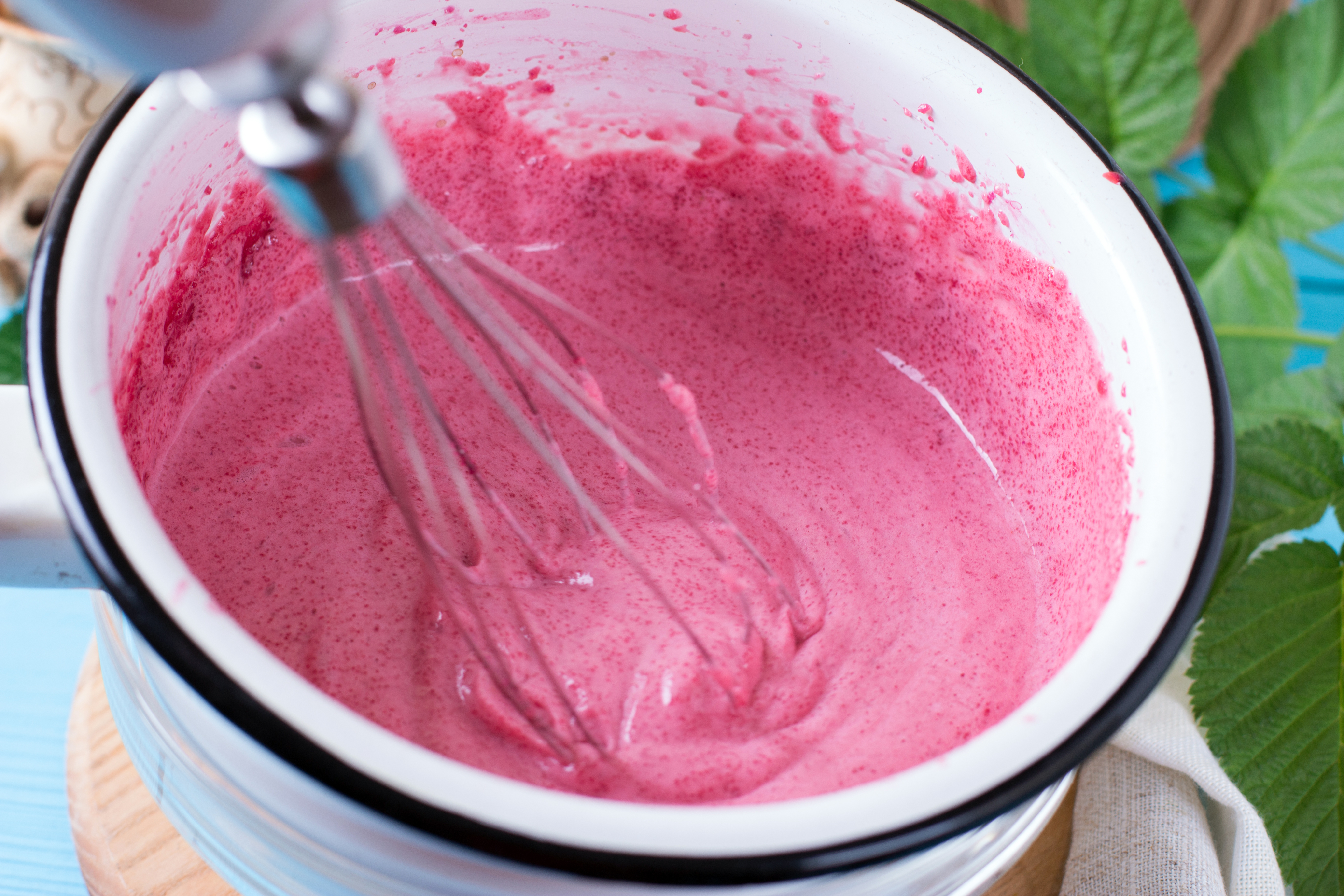 Homemade Ice Cream Using a Mixer
If you've got a hand mixer, you can make delicious ice cream with ease.
Simply use the hand mixer to whip the heavy cream.
Mix in the rest of your base ingredients.
Pour the mixture into a container and freeze.
You could also use a whisk for this method, just prepare for a bit of an arm workout.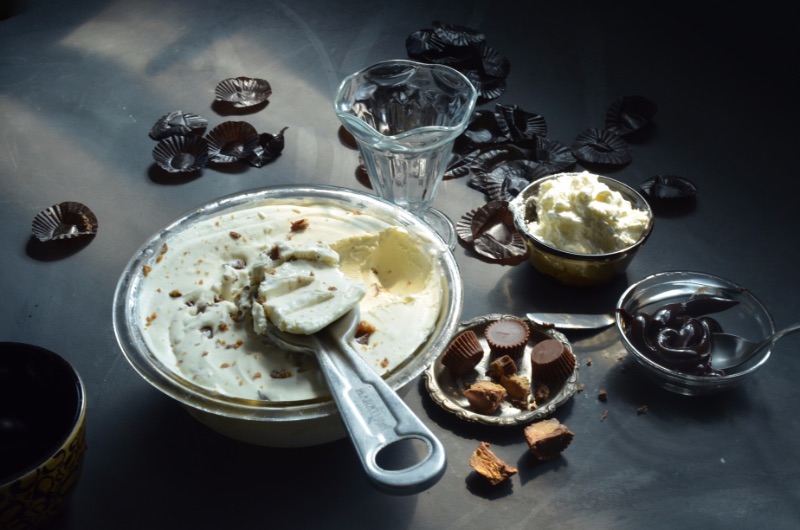 Create the Perfect Ice Cream Base
A standard no-churn ice cream base uses just 3 ingredients:
A mixture of heavy cream
Sweetened condensed milk
But don't feel like you're limited by these options -the easiest way to mix it up is to switch out the extract. Transform standard vanilla ice cream into a citrusy key lime pie ice cream by mixing in Pure Lime Extract, add a little latte flavor with Pure Coffee Extract, or make coconut ice cream using Pure Coconut Extract.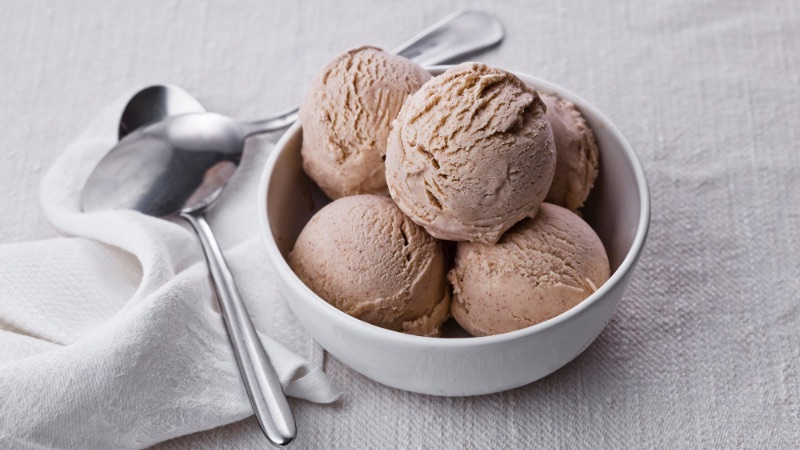 Create Your Own Ice Cream Flavors
Did you know you can add in your favorite spices to up the ante on your ice cream recipes? Sprinkle in a generous dash of ground cinnamon to your ice cream base for a subtly spiced dessert, or try adding ground ginger for a pleasant zing. Spice mixes — like pumpkin pie spice or gingerbread spice — add balanced and complex flavor, and make it easy to transform your no-churn ice cream from a summer treat into a fall indulgence.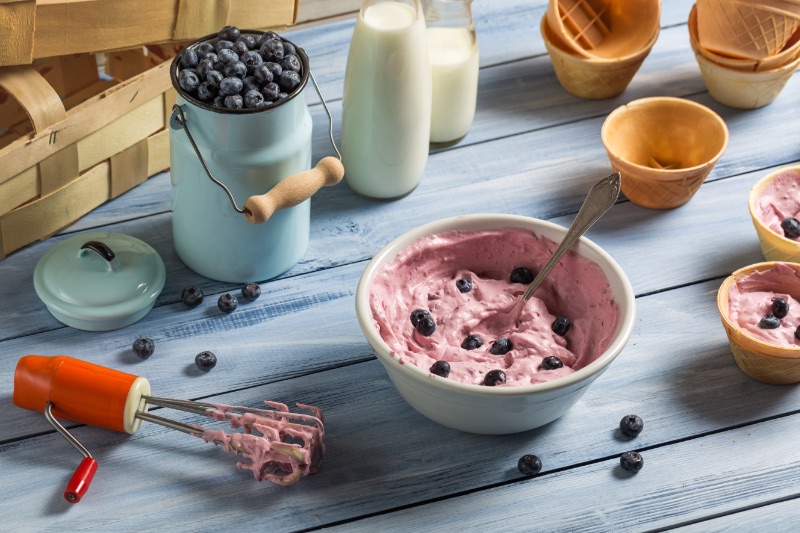 If you're craving more summer flavor, experiment with adding real fruit to your ice cream base. Simply adding chunks of fruit to the base will yield an unpleasantly hard and icy dessert, so cook the fruit down with sugar until it forms a chunky sauce, then mix the (cooled) sauce into your base. Make classic strawberry ice cream, or try using peaches or nectarines for a scrumptious stone fruit version. If you're using fruits with large seeds (like raspberries and blackberries) strain the fruit before you add it to the ice cream base for a smoother texture. Short on time? Try throwing some orange, raspberry or strawberry extract.
Dairy-Free Ice Cream Options
Want dairy-free or vegan ice cream? Use full-fat coconut milk (or coconut cream) as a source of fat instead of heavy cream and condensed milk to make coconut ice cream – like in this coconut ginger ice cream recipe. You'll need to add sugar to the recipe to make up for the sweetener in the milk, so add maple syrup, honey or your other favorite sweetener for delicious ice cream.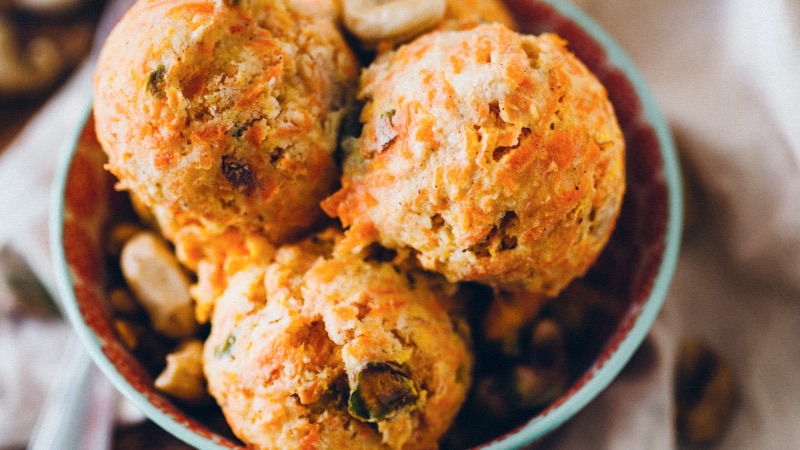 Bring On The Ice Cream Toppings!
Take your ice cream to the next level, and customize it to your liking with flavorful toppings. The options are endless – sprinkles, gummy bears, chocolate chips – you name it.  Easily make vanilla ice cream more decadent by adding a cinnamon pecan pie topping, or dress up cinnamon or almond ice cream with a drizzle of easy butter toffee sauce.
You can make the most of grilling season by adding flavor-infused spiced fruit to your favorite ice cream, too. A sweet, gingery grilled peach melba pairs perfectly with the creamy sweetness of vanilla ice cream, while chunks of grilled pineapple or mango complement coconut or rum ice creams perfectly. Add some texture variety to your ice cream by topping with nuts, like these satisfying pumpkin pie spiced pecans.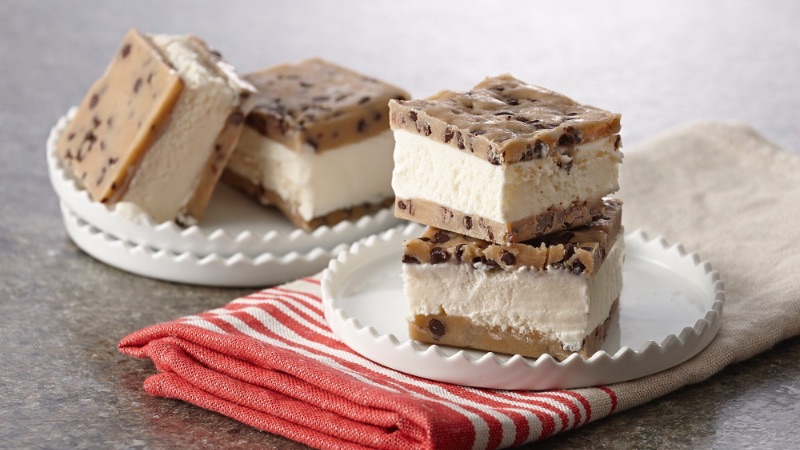 Looking for an on-the-go option? Make your own chocolate chip cookie dough ice cream sandwiches in just 20 minutes with peanut butter, brown sugar and vanilla extract. The cookie dough is unbaked, so all you need to add are a few cups of softened vanilla ice cream with your favorite chocolate chips and some vanilla wafer crumbs to the top and voila! Homemade ice cream sandwiches have never been easier!

Check out even more delicious ice cream recipes here! In the mood for desserts to complement your creamy, freshly made ice cream? Any one of these deliciously decadent dessert recipes are sure to impress!