While "Labor Day" often simply means "barbecue," the holiday actually has historical significance. It dates all the way back to the late 1800s, when Labor Day was made a federal holiday to celebrate the achievements of worker's rights activists – like the eight-hour work day and fairer wages.
With that said, there's no reason your Labor Day celebrations shouldn't include time with your loved ones. Here's how to create the ultimate cookout menu so everyone can enjoy your long weekend.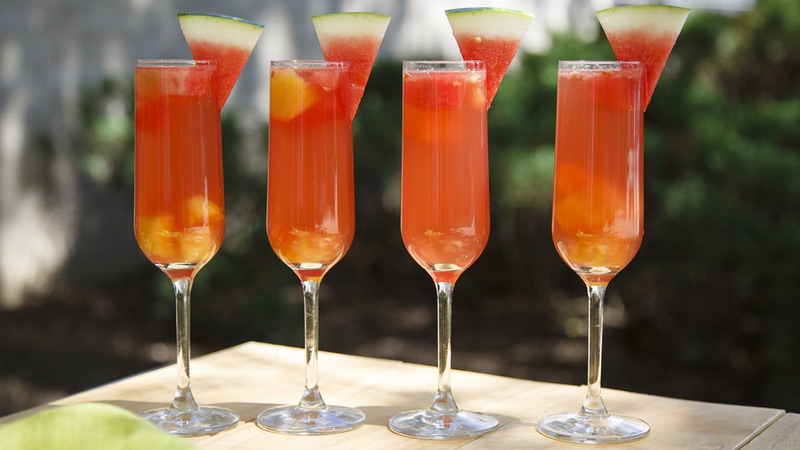 Labor Day Drinks
Sip to the End of Summer
No Labor Day cookout is complete without the perfect refreshments – and these options come together in a snap.
Celebrate the tail end of summer by using your favorite warm-weather produce to make a bright and refreshing sangria. Strawberry and pineapple sweeten up sparkling rosé, while lime extract adds just a touch of citrusy brightness. Best of all, they're ready to serve in just 10 minutes!
Craving something even simpler? Use a few drops of lime extract to transform your fave brew into a citrusy end-of-summer refreshment. Lime beer works best with a light, sparkly brew, like a pale lager or an IPA.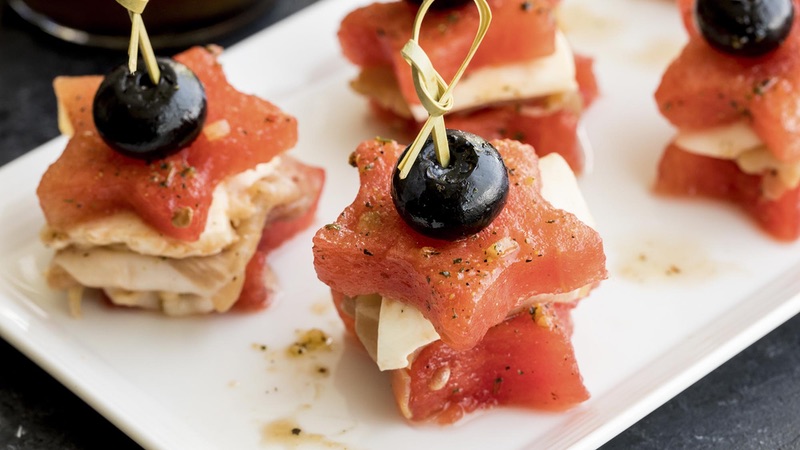 Labor Day Appetizers
Pick the Perfect First Course
Get your Labor Day party started with refreshing and intensely savory starters that'll suit a range of eating styles.
Let's be honest. You just can't have an end-of-summer BBQ that doesn't include watermelon. Ditch the kinda-boring (but tasty) watermelon slices and make these marinated skewers, instead!
Balsamic herb marinade, provolone and prosciutto give these sweet skewers just enough savory flavor, and a blueberry on top makes these Instagram-friendly.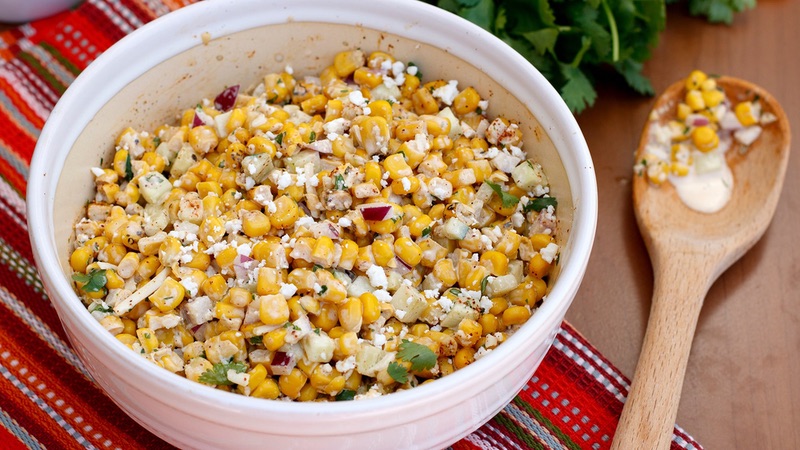 Give your menu a little Latin inspiration with a perfectly seasoned Mexican corn salad.
Our version has a little of everything: lime juice for brightness, cotija cheese for creamines, chili powder for a bit of spice, cilantro for savory flavor and, of course, summer corn for natural sweetness. Want to make it vegan? Simple omit the cheese.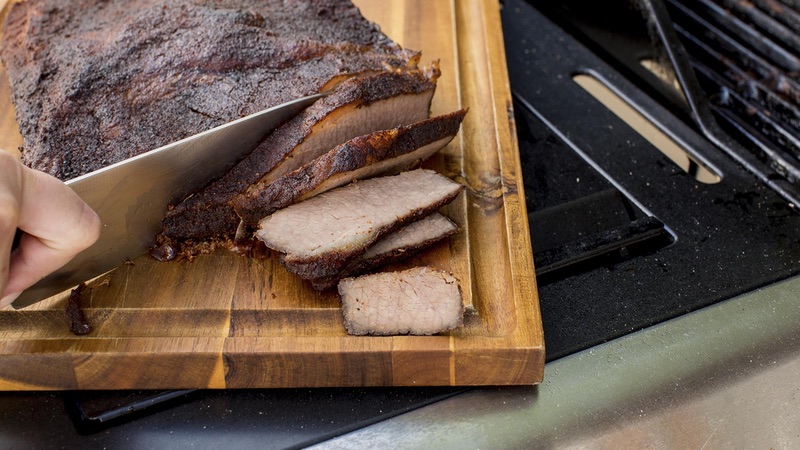 Labor Day BBQ Ideas
Grill Up Your Main Course
It's time for the star of your show – your BBQ fare! Try one of these options for an unforgettable feast.
No doubt about it – perfectly seasoned and grilled brisket is a show-stopper. Packed with flavor courtesy of Frank's RedHot Original Cayenne Pepper Sauce, McCormick Grill Mates Sweet & Smoky Rub, and Lawry's Seasoned Salt, this is the ultimate BBQ brisket recipe. Adding creamy coleslaw, tangy BBQ sauce and turning your brisket into a sandwich? That's even better.
Our recipe calls for a classic creamy coleslaw, but you could also whip up a range of slaws and create a sandwich bar, so your guests can make the 'wich that suits their taste.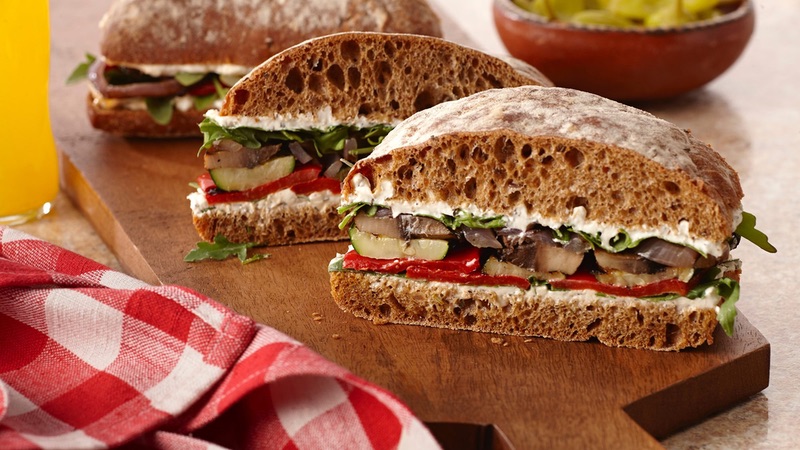 Speaking of sandwich bars, make sure to offer an option to your vegetarian guests, too.
These Italian-inspired sandwiches feature all your seasonal faves, like zucchini, roasted red pepper and Portobello mushrooms.
Make them vegan by omitting the cream cheese and milk, or using plant-based alternatives. And don't forget to incorporate spices and herbs like basil, garlic, rosemary, and thyme for maximum Italian flavor.
And if you're craving seafood? Serve up a BBQ shrimp recipe! These chili shrimp and peach skewers balance spicy and sweet, and pack in plenty of summer flavor thanks to juicy, ripe peaches. Serve 'em on a bed of brown rice, quinoa or amaranth – or on a leafy summer salad, instead.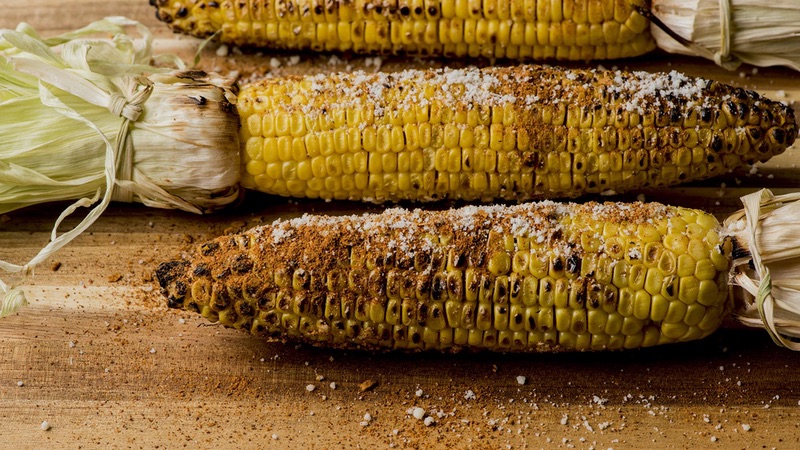 Labor Day Cookout Side Dishes
Round Out Your Plate with Sides
Sure, you've got a few bowls of chips and pretzels around for your guests to snack on – but these homemade sides make your meal feel complete.
No summer cookout is complete without corn on the cob – and DIY flavored butter is the easiest way to take the flavor to the next level.
Just a little taco seasoning, pecorino cheese and lime juice transforms already-tasty corn into an unforgettable summer treat.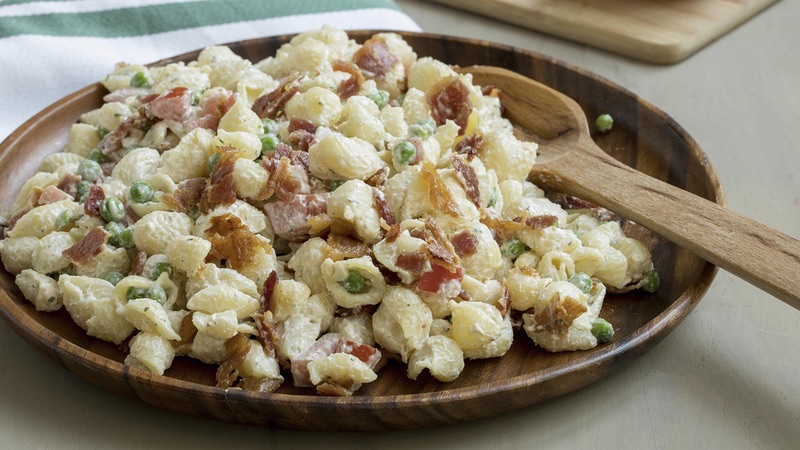 It's simple to give your pasta salad an upgrade, too – just add ranch! McCormick® Garlic Ranch Seasoning adds plenty of tangy flavor to a traditional pasta salad, while bacon adds just enough smokiness and crunch.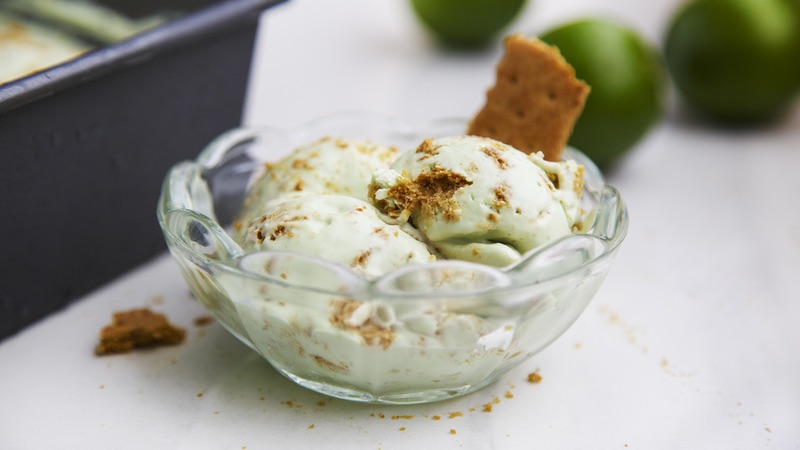 Labor Day Desserts
Finish with an Easy Dessert
It's time for the sweets! These tasty desserts are sure to please.
Have you got in on the no-churn ice cream trend yet? If not, now's the perfect time! Tangy and tart, this key lime pie ice cream also has satisfying texture thanks to crushed graham crackers. It also enjoys a perfect balance between savory and sweet with the addition of sea salt and vanilla extract.
It's sure to be a favorite treat well into the fall, too.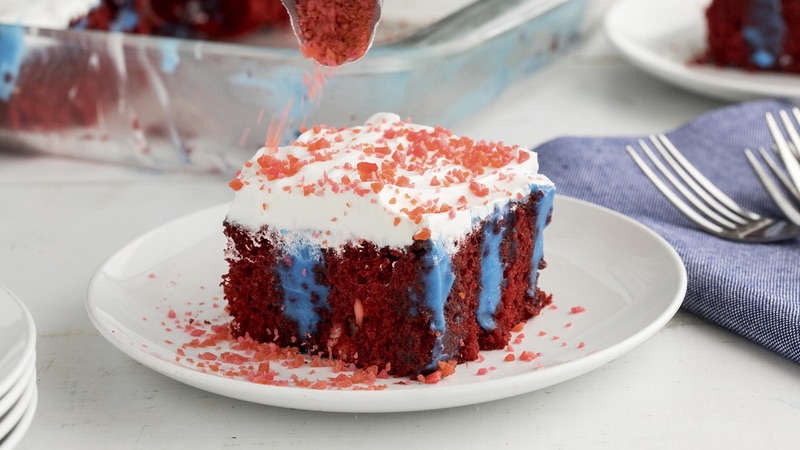 Round out your Labor day cookout menu with cake – flavored with raspberry extract and topped with Pop Rocks® candy for a fun finish! Vibrant red, white and blue hues make this poke cake visually striking – and trust us, it tastes even better than it looks. It's the perfect final course, and a fun way to include "fireworks" in your celebrations.