Whether you're looking for the perfect garnish for your homemade tacos, crave a crunchy topping for your burger, or just want a simple side dish, there's a slaw out there for you. Choose the right ingredients, and you can make a slaw that suits virtually any meal, and any occasion. 
However, because it's endlessly adaptable, finding the right slaw among the bevy of recipes online might feel a bit intimidating. Fear not — we put together this guide to help you find the one that best suits your tastebuds.
Slaw 101: The Basics
Travel around the U.S., and you'll see some regional varieties — like North Carolina's signature red slaw, which uses a ketchup-based dressing, or Tennessee's mustard slaw that features a mustard-based vinaigrette. For the most part, though, you'll find the broad range of slaws fits into one of one of these two categories: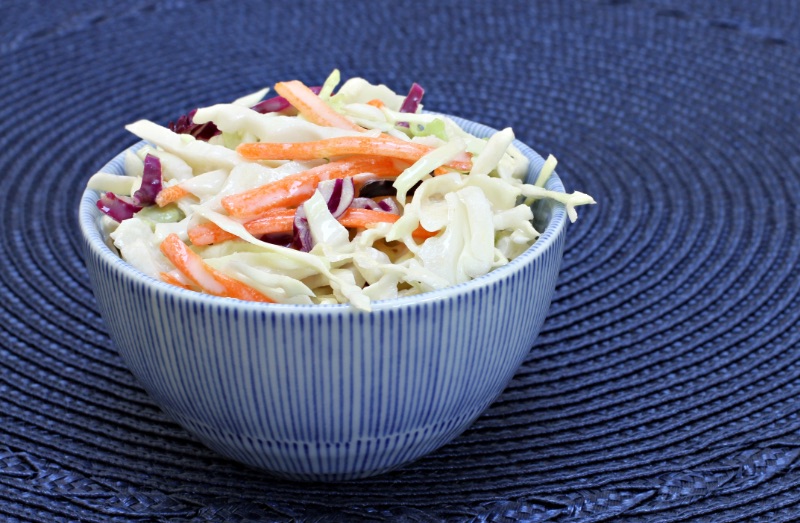 Coleslaw with Mayo: Crunchy but Creamy
Classic coleslaw takes thinly sliced cabbage, a touch of grated carrot and a seasoned mayo-based dressing and turns it into summertime magic. This creamy coleslaw is perfect for topping a fried chicken sandwich, serving on the side of your BBQ burgers or enjoying on a summer picnic. Keep it classic with this recipe or add more spice to make a Creole version.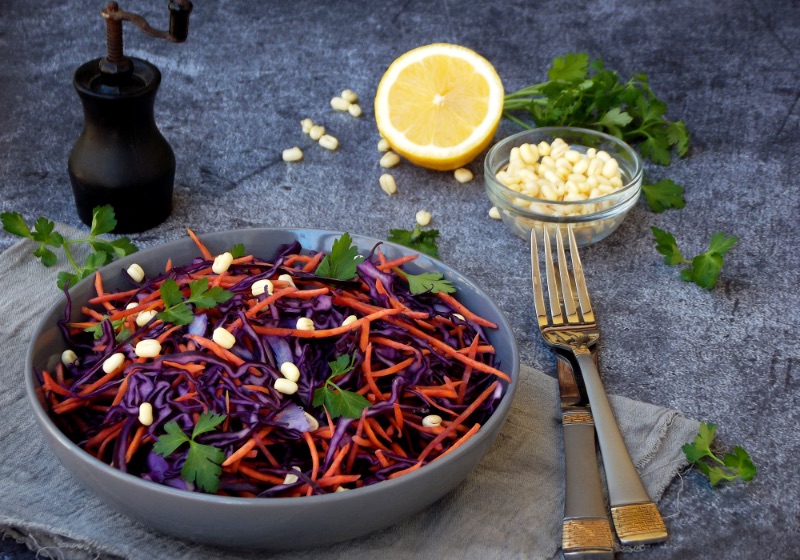 Coleslaw with Vinegar: Tart and Tangy
Foregoing the mayo and making your own vinaigrette allows for more flexibility. Simply switching out the vinegar or the oil changes the flavor of your salad, making it easy to adapt to your unique taste. The use of rice vinegar, for example, gives this slaw an Asian-inspired twist, while white balsamic makes this Mediterranean slaw burst with flavor. 
Of course, these classic slaw options are only the beginning — and you can put your own twist on any slaw, so it's perfect for you.
Experimenting with Your Slaw
Switch up the veggies. While most slaws let cabbage take center stage, any crunchy vegetable can work. Sub in broccoli slaw — made from julienned broccoli stems — or use fennel, beets, carrots or kohlrabi. Even thinly sliced hearty greens, like kale, can join in your veggie mix.
Include fresh fruit. If you're in an adventurous mood, add a pop of sweetness to your slaw by tossing in fruit, like diced mango, pineapple, grated apple or Asian pear.
Add more texture. Include nuts, seeds or dried fruit in your slaw. Dress up a broccoli slaw with raisins, or add cashews or chopped almonds to an Asian-inspired cabbage slaw for added crunch.
Easier Slaw Prep, Explained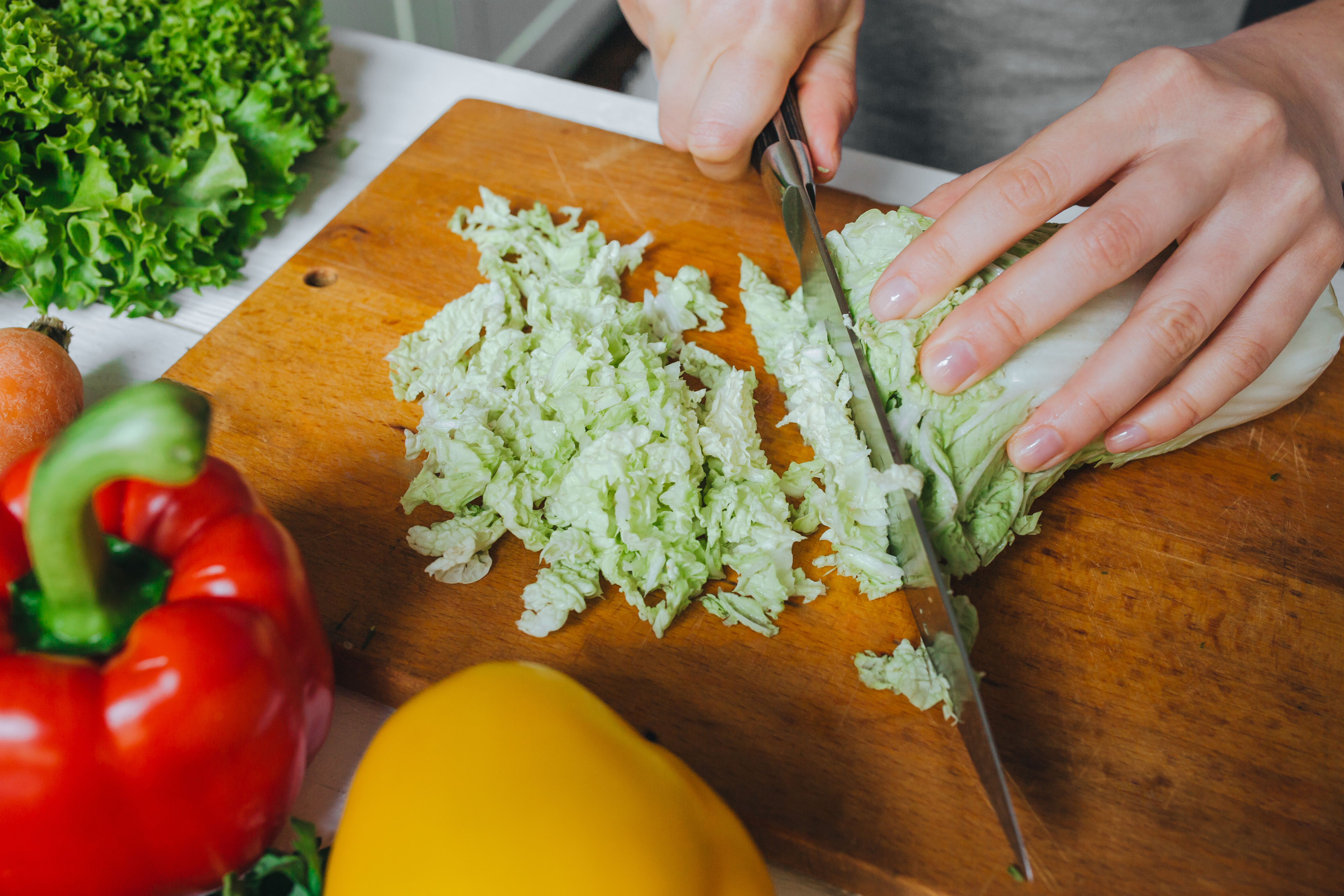 Once you've got the perfect slaw in mind, it's time to get cooking! All you really need to make a fantastic slaw is a sharp knife and a cutting board. But if you have other kitchen tools at hand, slaw prep becomes much faster.  
Use a food processor to make thin, uniform slices so quickly that even a from-scratch slaw comes together in minutes. Use the grater setting for beets, carrots, apples and other firm produce. Use the julienne blade on a mandoline for a crunchier slaw, or prep your veggies using a spiralizer for wonderful texture. You can also wet-chop your vegetables in a blender — simply cover the veggies in water, pulse a few times, then drain the excess water.
Of course, the convenience option works great, too. Just hit up the grocery store for a pre-made slaw vegetable mix, then customize it by adding your own dressing and toppings. 
Spice It Up for More Flavor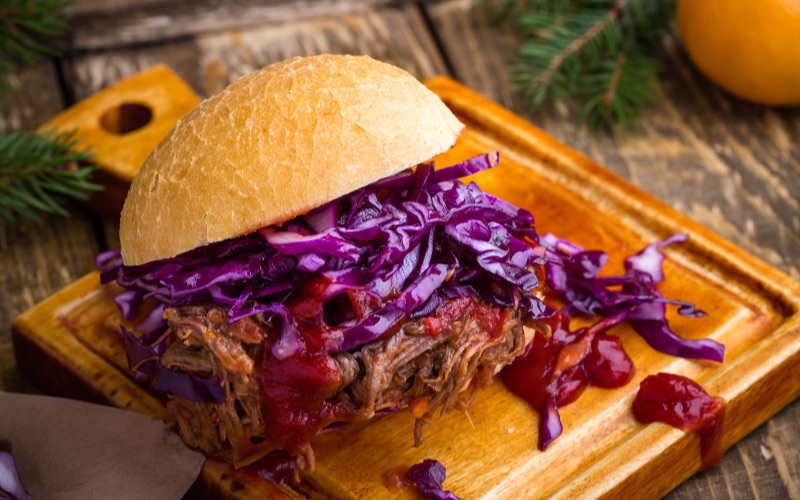 No meal is complete without the perfect seasonings, and slaw is no exception.
Use spices to turn up the heat. Cayenne or red pepper flakes add a fiery kick, yielding a spicy slaw that's perfect for pairing with tacos, sandwiches and burgers. Adding ginger and sesame seeds to your slaw vinaigrette can ramp up the Asian-inspired flavor, while coriander works perfectly in tropical slaws. If you're looking for lots of refreshing, herbal flavor, add basil, mint, dill or parsley to your vinaigrette. 
And, of course, season any slaw with a sprinkling of sea salt and black pepper to help the other flavors shine. 
Start with These Slaws
Ready to get your slaw on? Try one of these recipes: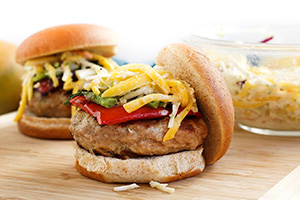 Caribbean Jerk Burger with Mango Slaw